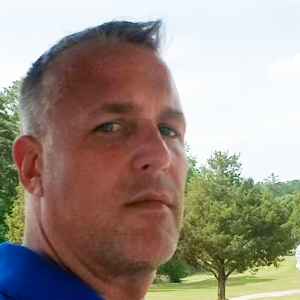 Good day, everyone! My name is Anthony Guma, and I'm the man behind every single product review, guide, how-to post, and comparison table on this website. Cars are my biggest passion: over the last 25 years, I've been driving, fixing, and writing about them non-stop. I reside in the city of Grayson, Georgia, with my beautiful wife, daughter, and two loyal dogs. I own the Guma Auto Brokers center – have been for quite some time now.
That's right: I specialize in brokerage and can deliver your favorite car for a better price than most dealerships. We've got some of the best deals in the area and provide an unforgettable experience. On a personal note, I do a little bit of off-roading with my buddies on some of the weekends to blow some steam off. We do a lot of custom tweaking, so, if you're a big fan of upgrades, mods, and the best aftermarket gear, you came to the right place.
Plus, I cheer for the Corvette Racing team and like to go out with my family to catch the latest sports game or have some fun at a movie theater. This website is my main hobby, though. It takes me a lot of research and hands-on testing before I get to writing. That's why I vouch for every single item that I recommend here. I focus on affordable and reliable parts that carry good value and come from trusted, world-known brands.
There are so many different brands and products out there right now, that it can be a big challenge to choose the right one(s). I'm proud to say that my expertise has already helped hundreds of drivers get the best bang for their bucks. You wouldn't believe how much money folks waste on expensive parts they don't really need! That's actually why I created this website in the first place.
My goal is to help people with little to no experience get the right third-party gear and parts for their vehicles. Here, you'll hundreds of how-to posts on adding horsepower to your Jeep, maintaining the engine, getting out of mud, using a jump starter properly, and more. Top tips for off-roading enthusiasts, essential upgrades for trucks, step-by-step guides on how to change the oil or install a new set of tires – I cover those topics as well.
In the reviews, you'll see my top picks for a long list of products, including oil, coolant, tuners, batteries, shocks, lift kits, and everything else in between. I try to cover as many topics as I can, but mostly, the focus is on popular and user-friendly upgrades and accessories that the average drivers might be interested in. The market of automobile parts is growing at a rapid pace, and it's important to stay on top of things to keep up with the industry.
Now, I've been in the business of selling cars and testing aftermarket goods for as long as I can remember. However, I still get excited when I see a mighty new engine, a killer set of tires, or a premium-quality cold air intake with a strong impact on performance. I've got big plans for this website – it's only going to get bigger and cover more car-related themes. So, stay tuned, and drive safely!
And if you want to follow me on social media, I welcome you to check out my Facebook and Linkedin pages. I usually post funny pictures and videos there, along with some personal stuff (not actually related to cars). I'll always be happy to hear from you; so, don't hesitate to send me a message!
Our Mission
Did you know that Jeep ranks #8 on the list of the vehicles with the most fatal crashes? That's right! According to official statistics from the biggest US-based auto insurance companies and government studies, Jeeps are pretty dangerous. While they're far behind most brands in this regard (and that's a good thing), in three years, Jeeps were involved in 4100+ fatal crashes, which is still quite a lot.
The Cherokee, Grand Cherokee, and Wrangler, in turn, crash more frequently than all the other models – Renegades, Gladiators, or the Compass. That's one of the biggest reasons why I founded Jeepzine. My mission is to aid as many fellow drivers as I can to stay safe out there in the wilderness and to take proper care of their steel horses. Driving around with a faulty engine, malfunctioning gearbox, or bad tires can lead to catastrophic consequences.
My hope is that with the help of my detailed guides, you'll be able to avoid accidents behind the wheel of your Jeep. Auto shops and mechanics charge quite a lot for fixing pretty much anything. As a result, a huge number of off-roaders skip maintenance and head into the wilderness with worn-out tires, shorted wires, bad ignition coils, and faulty shock absorbers, which calls for a disaster.
Safety should always be your #1 priority no matter how smooth the road is or how much experience you've got behind the wheel. Over the years, I've seen hundreds of totaled Jeeps that were wrecked because of the tiniest flaw. So, again, my goal here is to educate Jeep owners and to show them how to stay safe out there while enjoying the journey!