If you want to enjoy your next off-roading trip, you gotta make sure that your Jeep's steering system is in an ideal shape. I'm talking about the suspension, control arms, spacers, axles, and the steering wheel. Oh, and let's not forget about the ball joints. They connect the arms to the wheel hubs and ensure a smooth, comfortable ride quality on the most challenging terrain.
Without a proper set of joints, even the most polished highway will give you a headache. So, today, I want to introduce you to the Best Ball Joints for Jeep JK, JKU, and TJ. They will be worth every single penny you invest in them and make your adventures in the wilderness equally safe and exciting. They all have their pros and cons, though, so pay extra attention, and choose wisely!
1. TeraFlex 3442002 Upper & Lower Ball Joint Kit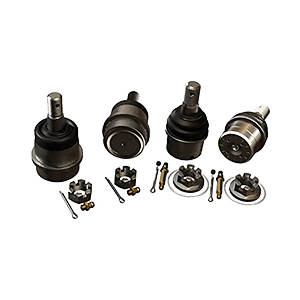 Let me say right from the start that TeraFlex is aiming at quality with these ball joints, not affordability. As a result, while they're pretty expensive, you will get your money's worth. First of all, the build and material quality are well above average. Speaking of the build, the engineers specifically designed these joints to be a perfect fit for Jeep's JK and JK Unlimited.
No matter how challenging the road is or how big the tires are, this joint set will handle it. Add 4140 chrome molly, magnesium phosphate coating, and heat treating, and you'll see why this is such a popular choice among the fans of premium-grade aftermarket parts. Last, but not least, the kit is backed by the company's lifetime warranty.
Pros & Cons
Impressive construction/material quality
Designed to perfectly fit the JK/JKU
Lifetime TeraFlex warranty
A bit on the expensive side
Expert Recommendations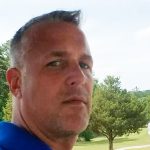 Despite the steep price-tag, these TeraFlex ball joints are a bargain. They are incredibly durable, reliable, and well-protected against rust, corrosion, and overheating. Designed to be an easy install for the Wrangler JK, the kit includes a lifetime warranty and will have your back in the most challenging off-the-road situations.
2. Moog Ball Joint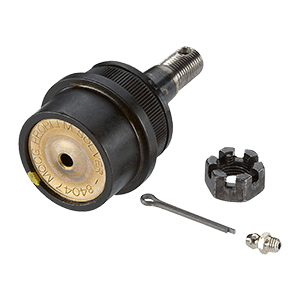 Instead of making a complete kit that includes all the necessary pieces, Moog is actually selling the front upper and lower ball joints separately. That, along with other factors, allows it to decrease the production cost and offer these joints at a very affordable price. But they're not a cheap and cheerful deal. The reason – they feature a pressed-in cover plate that greatly increases the lifespan.
Next, the built-in gusher bearings reduce friction and also add to durability and longevity. The metal-to-metal design makes sure grease flows in and out more freely, which, again, eliminates friction. However, while the design is, indeed, clever, it's a bit different compared to the previous edition. The stud is longer and overall bigger, plus, there's a gap between the joints and the knuckle. But that's not even a big deal.
Pros & Cons
Pressed-in cover plate for added durability
Gusher bearings reduce friction
A low-budget product
The design can be a bit confusing
Expert Recommendations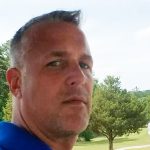 JK drivers in the market for a low-budget ball joint might want to consider Moog's offer. Each joint has a protective cover that keeps debris at bay and bearings that ensure smooth lubricant flow. Some buyers claim the older version was more user-friendly, but you won't have any problems during the installation.
3. Alloy USA Upper & Lower Ball Joint Kit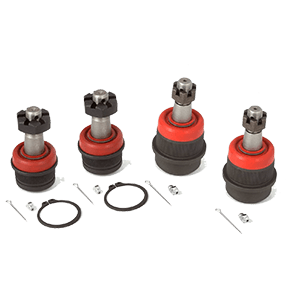 This next set of upper + lower joints isn't particularly cheap. It's more affordable than the TeraFlex kit, but still a considerable investment. So, what can you expect to get with it? First of all, it is made of high-grade steel – SAE 4120 and 4140. Secondly, thanks to the patented threaded preload system and low-profile zerk sitting, these ball joints will last for many years.
Precise steering, control over the road, and a limited five-year warranty are a part of the picture as well. My biggest complaint has to do with customer support. I had some issues with my package, and the Alloy USA support agents were not at all quick to help me out. They take a long time to respond, and, depending on your area, you might have to pay the shipment costs.
Pros & Cons
Made of top-class, high-grade steel
Threaded preload system increases longevity
Backed by a (limited) five-year warranty
Customer support is average at best
Expert Recommendations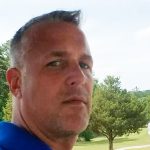 Long-lasting, reliable, and made of premium-grade steel – that's the Alloy ball joints in a nutshell for you. They're also backed by a limited warranty. Sadly, the company isn't very user-oriented and you might have to play the "cat-and-mouse" game before they accept a faulty part and send a replacement.
Comparison Table – Best Ball Joints for Jeep Wrangler JK, JKU
Product
Product Information
View on Amazon

Editor's Choice

1) TeraFlex 3442002

Best Features:
– Premium-grade build and material quality
– Specifically designed for the JK and JKU
– Backed by a lifetime TeraFlex warranty
Type: 2 Upper & 2 Lower Ball Joints
Fits: 2007-2014 Jeep Wrangler JK/JKU

2) Moog Ball Joint

Best Features:
– Pressed-in cover plate reduces wear
– Gusher bearings for smooth lubrication
– Quite an affordable purchase
Type: Upper & Lower
Fits: 2007-2018 Jeep Wrangler JK/JKU

3) Alloy USA 11800

Best Features:
– A strong combination of SAE 4120 and 4140 high-grade steel
– Threaded preload system for extra durability
– Limited five-year warranty included
Type: 2 Lover and 2 Upper
Fits: 2007-2018 Jeep Wrangler JK/JKU
1. Moog K3161T Ball Joints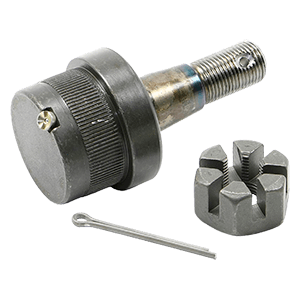 These are almost an exact copy of the other Moog joints that I reviewed for the JK. Still, they will be a better pick for the Jeep TJ. The good news is – they are 100% compatible with a long list of Jeeps and other vehicles. And, it won't take you forever to install them even with a set of basic tools from the garage.
The greasable sockets, along with the advanced gusher bearings are even more pros of the Moog ball joints. On the downside, drivers report quality control issues when ordering this gear. Messed up parts, bad packaging, and missing nuts/bolts – that's what I'm talking about. There's nothing major about this, but still, it's a rather frustrating con.
Pros & Cons
Heat-treated, well-protected against rust and corrosion
Fits a wide range of Jeep vehicles
Won't take long to install with basic tools
Minor quality control issues
Expert Recommendations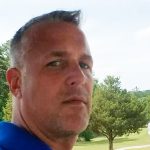 With the Moog joints, you'll get protection against rust, corrosion, heat, and easy installation. The price-tag is fair, and it won't take a master's degree to install these. Sadly, there are some disappointing quality control issues.
2. Spicer 706944X Suspension Ball Joint Kit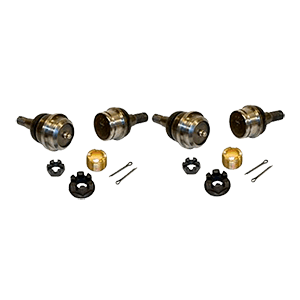 Here, we have an even more affordable ball joint kit from Spicer. It has proven over and over again that it can be trusted even on the roughest terrain. You'll immediately feel an improvement in handling and ride quality, which is the #1 task of any ball joint set. It's also important to note that this gear was designed to be a perfect fit for the TJ. In fact, it's a lot like the factory setup, which is a big pro.
This automatically means that the installation process will be very easy and straightforward. It will take a considerable amount of time, though, so, get yourself ready. I'm talking about three to four hours depending on your skillset. But, once you're done, these ball joints won't require much maintenance.
Pros & Cons
Greatly improve the ride quality and handling
Look, install, and perform just like factory TJ gear
One of the most affordable ball joint sets
Installation can take a while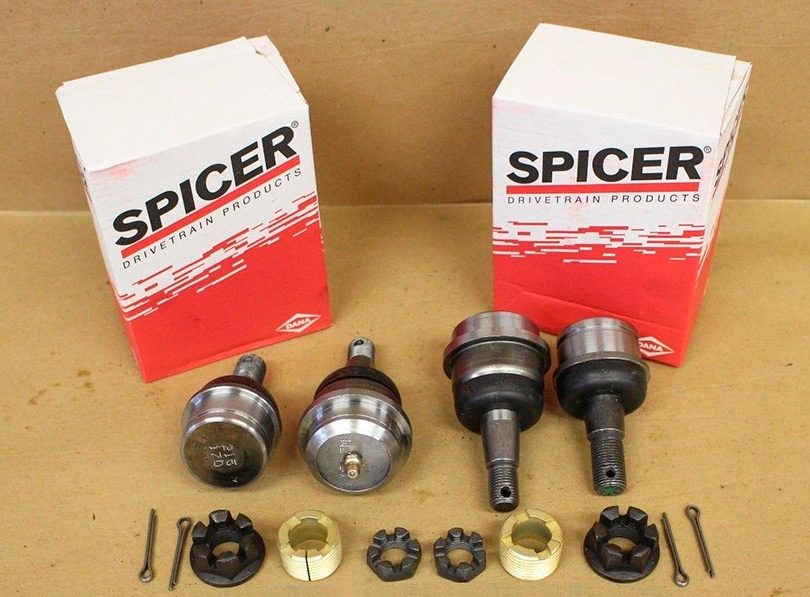 Expert Recommendations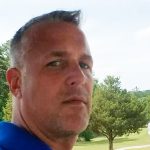 Spicer's set of joints may be a good investment for TJ drivers on a tight budget. It is quite affordable yet doesn't lag behind the competition in terms of quality and performance. Installation is easy but can take up to four hours or more.
3. TeraFlex 1353100 Premium Series Ball Joint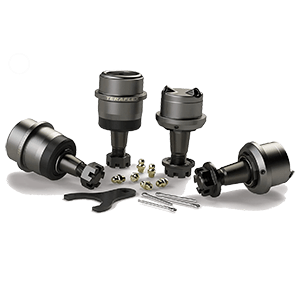 Another offer from TeraFlex, this time fine-tuned for the TJ owners. The 1353100 series was designed in a way to handle extreme pressure on both sides. When you install new wheels and do a lot of off-roading, the joints have a lot of work on their hands. That's why it's so important for them to be sturdy and durable. Carbon steel housing, along with top-of-the-line build quality, make these joints pretty much unbreakable.
And let's not forget about the company's trademark lifetime warranty. The price is the only significant con. Considering what you'll get with this set, it's actually quite reasonable.
Pros & Cons
Designed to withstand extreme pressure on both sides
Carbon steel housing and premium-grade construction
Include a generous lifetime warranty
One of the most expensive kits
Expert Recommendations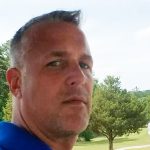 These TeraFlex ball joints are perfectly capable of conquering any trail. They can take a beating, handle pressure easily, and are, overall, durable and long-lasting. All those perks come at a steep price, though, so, if you're not ready to spend big bucks on a joint kit, it might not be the best choice.
Comparison Table – Best Ball Joints for Jeep TJ
Now that we checked out what the market has to offer for the Wrangler JK and JK Unlimited, it's time to take a look at the best ball joints for Jeep TJ. With this model, the company took off-roading to the next level. But, no matter how good the factory setup is, an aftermarket kit will greatly improve steering and handling.
Product
Product Information
View on Amazon

Editor's Choice

1) Moog K3161T

Best Features:
– Heat-treated, include a greasable socket
– Compatible with a long list of vehicles
– Easy, fast installation with basic tools
Type: Upper & Lower
Fits: 1997-2006 Jeep Wrangler TJ

2) Spicer 706944X

Best Features:
– Provide a smooth, predictable ride
– Fit the TJ perfectly, perform exactly like the stock gear
– An incredibly affordable deal
Type: 2 Upper & 2 Lower
Fits: 1997-2006 Jeep Wrangler TJ
Available Option:
– 1 Lower and 1 Upper

3) TeraFlex 1353100

Best Features:
– Easily handle extreme situations off the road
– Carbon steel housing, superb build quality
– Backed by a lifetime warranty
Type: 2 Upper & 2 Lower
Fits: 1997-2006 Jeep Wrangler TJ
FAQ
FAQ
What to look for in a new set of Joints?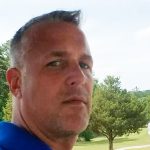 The first thing to check before committing is the material quality. Heat-treated steel is the best the market has to offer right now. It easily handles temperature extremes – both when it is freezing and when it's abnormally hot – which is important, since overheating is a common cause of ball joint failure. It would also be great if the manufacturer added powder coating. It will serve as protection against rust and corrosion.
Can I Drive my Jeep with Bad Joints?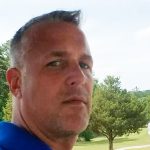 Technically, yes, you can, but I strongly recommend against doing that, as you might end up damaging the control arms or even the entire steering system. Besides, driving with worn-out ball joints can lead to accidents on the road. And when they break down completely, you'll lose control over the vehicle. Even if you keep the steering wheel straight, the Jeep will start to move chaotically from left to right and vibrate like crazy.
Do Ball Joints Last for Long?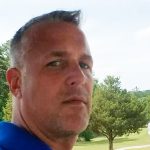 A decent-quality set of aftermarket ball joints will stay in a perfect shape for at least 100K miles. The best sets will even serve for up to 150K miles. So, don't go cheap on this one and only buy joints from well-known and trusted brands. This is important: if you've noticed that only one of your joints is acting up, and the rest are doing fine, don't just replace that one joint. Misalignment is a known issue, and you can avoid it if you go ahead and replace all four.
Conclusion
And that concludes my review of the best ball joints for JK/JKU and TJ. No matter how well-prepared you are for the journey, without a proper set of ball joints, you won't be fully in control over the road. So, if it's time for a replacement, don't go cheap, and make sure you're 100% happy with the equipment that you're about to invest in. The joints from my lists will be a great place to start.
They are all worth the money and boast enhanced durability, reliability, and, overall, carry an excellent value. Of course, they all have their advantages and disadvantages. If you're on a tight budget, go with the brands that are available for cheap. Or, if you're looking for the best quality, choose the more expensive parts. It's all up to you!