The brakes consist of three parts: rotors, calipers, and, of course, pads. For regular highway and city driving, the stock Wrangler braking system will do just fine. On the other hand, if you're a big off-roading fan, the pads will be the first ones to take a beating. That's right: they tend to wear off, and that's always bad news. Sounds familiar? Well, in that case, this post is for you!

I've made a list of the Best Brake Pads for Jeep Wrangler – the JK, and the TJ. You'll find two separate comparison tables with some of the finest aftermarket pads to date. They each have their strong sides and weak sides; so, make sure to check the reviews to learn more. The pros, cons, and recommendations will help you make the right choice.

Best Brake Pads for Jeep Wrangler JK
Product
Product Information
View on Amazon

Editor's Choice

Best Features:
– Greatly reduce vibration and deliver even performance
– Compatible with a long list of Jeep vehicles
– A highly affordable deal (and with a decent value)
Material: Ceramic
Fits: 2007-2017 Jeep Wrangler JK, JKU
Choose Your Option:
– TermoQuiet Front Brake Pads
– TermoQuiet Rear Brake Pads

Best Features:
– OE fit – won't take much effort (or time) for you to install
– Dust-free and noise-free braking
– Include a protective transfer layer for extra durability
Material: Ceramic
Fits: 2007-2017 Jeep Wrangler JK, JKU

Best Features:
– An excellent choice if you're towing and hauling regularly
– Incredibly effective – take very little time to stop the Jeep
– Available in three different configurations
Material: Carbon Fiber Ceramic
Fits: 2007-2017 Jeep Wrangler JK, JKU
1. Wagner QuickStop Brake Pad Set
If you're tired of the stock JK brake pads and their uneven ride quality, Wagner's set might be worth checking out. They eliminate vibrations both on and off the road and provide a smooth experience on the roughest terrain. Plus, they are compatible with a long list of Jeep models and you won't any problems with the installation process. Moreover, you'll be able to get them for cheap.
The QuickStop brake pads are one of the most affordable deals on the market. Too bad they tend to collect dust, especially when it's hot and dry outside. Some folks consider this to be a big turn-off. Others find the pros to strongly outweigh this one single con. So, it's up to you to decide whether these pads are worth the investment or not.
Pros & Cons
Even, balanced ride quality with no vibrations
Fit a wide range of Jeep models
A good choice if you're on a tight budget
Tend to collect a lot of dust
Expert Recommendations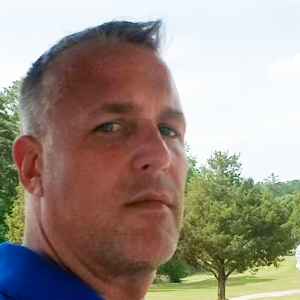 JK drivers in the market for a cheap set of high-performance brake pads will probably like what QuickStop is all about. This set performs strongly on the most challenging terrain and is compatible with many Jeep vehicles. Sadly, the pads aren't dust-free and do require maintenance.
2. Bosch QuietCast Disc Brake Pad Set
Dust-free, and noise-free – that's the best description for this Bosch set. Thanks to a clever design and advanced construction techniques, these pads perform silently and don't collect any dust. Compared to the previous kit, it's a big pro. Another standout feature: this will be an OE fit. The engineers did an excellent job of making installation as simple as possible.
Add well-above-average durability and longevity, and you'll get a bargain. The only downside – some drivers report minor quality control issues. For example, they get parts that don't fit their specific models. Or, the packages arrive dented, opened, and without some screws/bolts.
Pros & Cons
OE fit – easy, straightforward installation
Deliver a noise-free and dust-free performance
Impressive durability and reliability
Minor quality control issues
Expert Recommendations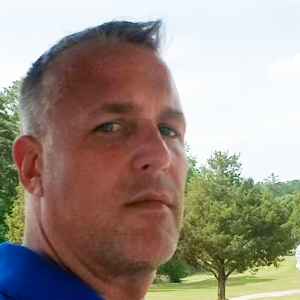 Despite the slight issues with quality control, Bosch managed to manufacture one of the finest aftermarket brake pads. They are incredibly reliable, durable, noise-free, and well-protected against dust. Plus, they're very easy to install.
3. Power Stop Brake Pads
Of the three brake pads on the Wrangler JK list, these are the most expensive ones. The biggest question is – should you pick them over the competition or no? Well, that depends on what you're looking for. If it's market-leading stopping power that you're after, Power Stop's offer should definitely be considered. These pads perform strongly on any kind of terrain.
Secondly, the company offers three different configurations to choose from (carbon fiber, ceramic, and truck-and-tow). I picked the last one, as it's the most balanced option. For towing and hauling, it will be an excellent choice.
Pros & Cons
Specifically designed to handle towing and hauling tasks
The Impressive stopping power on rough terrain
Three different configurations to choose from
A bit on the expensive side
Expert Recommendations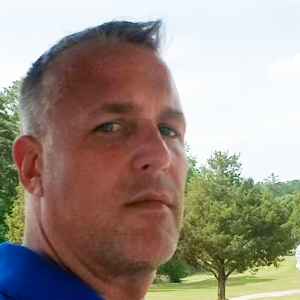 Drivers willing to pay more for better performance will like this brake kit. It is expensive, that's true, but it comes with a long line-up of pros, including superb stopping power, flexibility, and great towing/hauling capabilities.
Comparison Table – Best Brake Pads for Jeep Wrangler TJ
Along with the JK, Jeep Wrangler TJ is an incredibly popular choice for off-roading. The engine, transmission, steering, and suspension are well above average. The brakes are pretty decent as well. Still, drivers looking for optimal performance on rough terrain should always consider a set of premium-grade aftermarket brake pads. Here are the most capable pads the market has to offer.
Product
Product Information
View on Amazon

Editor's Choice

Best Features:
– Superb material and build quality
– Patented (copper-free) ceramic for optimal performance
– Quiet, low-dust, smooth operation on any terrain
Position: Front
Material: Ceramic
Fits: 1997-2006 Jeep Wrangler TJ
Choose Your Option:
– 2004-2006 Rear Brake Pads
1. ACDelco 14D477CH
When it comes to the best pad sets for the TJ, these are among the cheapest options. To make its product competitive, ACDelco decided to go with a below-average price-tag. For a regular Jeep owner who's not planning on pushing his steel horse to the extreme, this will be a safe bet. Easy installation with no specific tools or modifications is a part of the deal as well.
Plus, with the ACDelco brake pads, you'll get smooth braking on most surfaces. At the same time, the more experienced drivers will feel a lack of bite. There's nothing dramatic about this, but still, for the off-road, this set might be a bit too "soft" to your liking.
Pros & Cons
Easy installation – no modifications required
Smooth braking, no harshness
A low-budget purchase
Could've used a little more bite
Expert Recommendations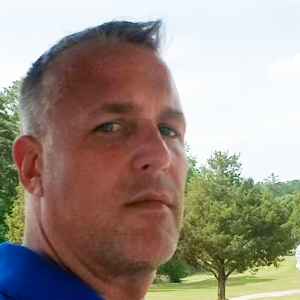 As a low-budget option, these brake pads are a sure pick. They're very easy to install, won't wear out quickly, and provide a smooth experience on and off the road. This isn't the most aggressive kit, though, and takes some time to kick in. For highway and city driving, that's just what most of us need.
2. Bosch Brake Pad Set
With this next product, you can expect to get industry-leading build and material quality. Bosch's patented copper-free ceramic ensures optimal performance. The fans of climbing mountains and descending from steep hills will definitely like how quick and strong these brake pads are. On top of that, they are silent and don't collect dust, unlike most off-road-oriented kits.
There's a tiny con, though: on highways, you might hear some squeaking. It only appears when installed on certain Jeep models and will probably not be a big deal for you, especially if you prefer rough terrain over silky-smooth routes.
Pros & Cons
Market-leading construction/build quality
Copper-free ceramic ensures steady performance
Quiet, low-dust, smooth performance on and off the road
A bit squeaky when driving on highways
Expert Recommendations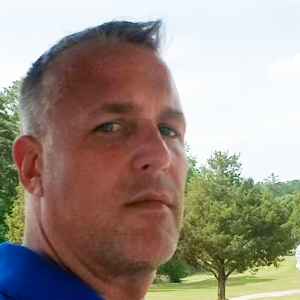 Are you one of those TJ drivers that put the build quality and strong performance over everything else? If the answer is yes, I highly recommend putting these pads on your list of must-haves. Quiet, dust-free operation is what they are known for and they won't let you down.
3. Power Stop Front Brake Pads
Here, we have a premium-grade product with a decent set of pros. First of all, I'm talking about the thermal scorched surface that greatly improves efficiency. Secondly, the Power Stop pads come with stainless steel shims that ensure silent braking. One more thing: thanks to powder coating, you won't have to worry about corrosion or rust damaging your brakes.
Sadly, despite all those big pros, there's one significant disadvantage. These pads produce a lot of dust, and there's nothing you can do about that except including regular maintenance into your routine.
Pros & Cons
Thermal scorched surface for extra efficiency
Stainless steel shims provide noise-free braking
Powder-coating protects against rust/corrosion
Produce tons of braking dust
Expert Recommendations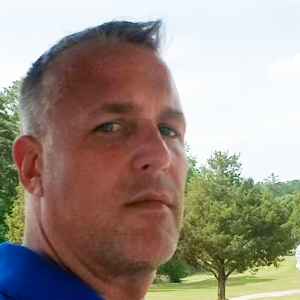 Impressive efficiency, noise-free braking, and excellent protection against rust/corrosion make the Power Stop braking pad set a bargain. It does collect tons of dust, though, which can be quite annoying.
Conclusion
When shopping for a brand-new set of brake pads, it's always important to know in advance exactly what you're looking for. I hope that after reading this post, it will be easier for you to make a pick. The price, material quality, and durability/reliability are the most important factors. I'm confident that if you purchase any of the six pads that I reviewed in this post, it will be money well spent.
But, ultimately, it is up to you to decide which brand has the best offer on the table. Some folks look for the most affordable deals, while others put quality above everything else. I recommend finding the golden middle: usually, the products that offer a good compromise between price and quality are the best ones. Take care, and keep your eyes on the road!