Dreaming of improving your RAM's performance off the road, but don't want to invest in an expensive aftermarket exhaust system? Well, why don't you go with an air intake instead? With it, you'll get extra HP, torque, and your engine will work more efficiently. I did a lot of research before I found the Best Cold Air Intake For Dodge Ram 1500 5.7 Hemi. As a matter of fact, I picked three systems from leading brands.
These will fit your Dodge perfectly and give an instant boost in performance. With that said, there are still some details that we'll need to discuss. Consider the pros, cons, and expert recommendations before you commit. And don't forget to check out the comparison table!

Comparison Table – Best Cold Air Intake For Dodge Ram 1500 5.7 Hemi (Updated May, 2021)
Product
Product Information
View on Amazon

Editor's Choice

Best Features:
– Greatly improves throttle response
– Backed by a 10-million-mile/10-year warranty
– A low-budget purchase with decent value
Fits Models: Dodge/RAM 2009-2019 (1500, 2500, 3500 Classic) 5.7L V8
Estimated Horse Power Gain: 15.66 HP at 4688 RPM
Warranty: 100,000 miles before service is required
Available Options:
– Dodge/RAM 2003-2008 (1500, 2500, 3500 Classic) 5.7L V8

Best Features:
– Designed to avoid annoying check engine lights
– Premium-grade silicone filter easily handles 400°F
– Utilizes robotics for oiling the filter
Fits Models:Dodge/RAM 2009-2019 (1500/2500/3500 Classic) 5.7L Hemi
Estimated Horse Power Gain: 41.28% More Airflow & 99.30% Efficiency Rating
Warranty: 100,000 miles before service is required
Filter Color: Red

Best Features:
– Implements a three-layer synthetic media
– Powder-coated aluminum tube
– Includes all the necessary installation hardware-components
Fits Models: Dodge/RAM 2009-2018 (1500, 2500, 3500 Classic) 5.7L V8
Estimated Horse Power Gain: 18 HP
Warranty: 100,000 miles before service is required
1. K&N 63-1561 Cold Air Intake
This is one of those easy-to-install systems with the bolt-on design that doesn't require any pro-grade (and expensive) tools. You'll be done with installation in less than an hour. As for maintenance, you can drive around care-free until you hit 100K miles. Once you reach that mark, filter cleaning might be in order. With this air intake, you'll increase the engine's lifespan by protecting it from damaging contaminants.
In third-party tests, the K&N cold air intake system provides up to 50% more airflow, which is a golden standard. The uphill performance is improved as well (that's great news for the fans of towing). The 10-year/10-million-mile warranty is even more reason to consider it. The only downside – the crank vent hose that comes as part of the package won't fit newer RAM 1500 models. You can either request a free replacement or try to soften the rubber and use soap.
Product Rating
Performance Increase
4.9 / 5
Pros & Cons
Improves throttle response (good for towing)
Backed by a generous warranty
An affordable purchase with excellent value
The supplied crank vent hose might not fit RAM 1500 (2015 or later)
Expert Recommendations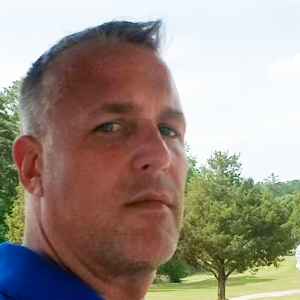 RAM 1500 drivers in the market for an affordable, dependable, and efficient cold air intake might like what K&N has to offer. It significantly improves the airflow, boosts uphill performance and towing, and is backed by a generous warranty. You might have problems with the crank vent hose on a 2015+ RAM 1500, though. A larger replacement hose will solve this problem.
2. S&B Filters 75-5106 Cold Air Intake
Engineered to increase efficiency and "help out" the engine, this air intake boasts extended durability and sleek design. Even if this is your first aftermarket equipment, installation won't cause you any trouble. The whole process will take less than 30 minutes with some pliers and a screwdriver. No cutting or drilling will be required. The engine's sound will also greatly improve. It might get louder but won't bother you on highways.
On challenging terrain, in contrast, the roaring sounds will be right up the alley. The filter is made of premium-grade silicone and can withstand up to 400°F. S&B utilizes robotics to apply the right amount of oil before shipping the air intake. More good news: this system was specifically designed to avoid check engine lights, which is a big pro. As for the cons, the package only includes screws that break easily. Luckily, they'll send replacements if you ask.
Product Rating
Performance Increase
4.8 / 5
Pros & Cons
You won't get any check engine warnings
High-quality silicone filter (handles up to 400°F of heat)
Utilizes robotics for filter oiling before shipping
The included screws tend to break
Expert Recommendations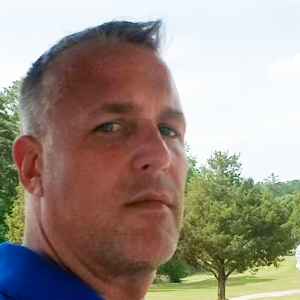 The durable and heat-resisting air filter and the satisfying engine roar are this cold air intake's biggest selling points. With it, you won't get a check engine warning. On the downside, the S&B screws are very cheap and brittle. You can either by a better set at your local store or ask the company to send it to you (for free).
3. aFe Power Magnum Intake System
This is a US-made product: aFe designed and tested the Magnum intake system in California and put it through numerous tests before hitting the market. As a result, you'll get a guaranteed boost in horsepower (+18HP) and torque (+23 lb.-ft.). The three-layer synthetic media, in turn, increase airflow by 27%. It ensures optimal efficiency and protects the engine. The powder-coated aluminum tube also contributes to the overall performance increase.
The package includes all the necessary components and hardware for installation. Thanks to the snap-in design, it won't be a problem to install the air intake system on your own, without any help. My advice to you: don't use the installation manual, as it's not very informative. It's a bit of a "miss", to be honest, and may end up confusing you.
Product Rating
Performance Increase
5 / 5
Pros & Cons
Three-layer synthetic media for optimal performance
Includes a reliable powder-coated aluminum tube
Comes packed with installation hardware and components
Installation instructions are terrible
Expert Recommendations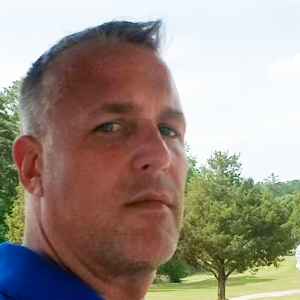 aFe's cold air intake system is a bargain. It comes packed with an advanced three-layer media and includes a powder-coated aluminum tube. Plus, you'll get all the necessary installation components. The user manual is horrible, however, and will misguide you. Hopefully, they'll fix it in the nearest future.
Conclusion
You can't go wrong with an aftermarket cold air intake. It is relatively easy to install, doesn't require any serious maintenance, and will give you an appreciable increase in HP, torque, and more. Another key factor – this gear isn't very expensive and won't leave your wallet empty. Today, we discussed three outstanding air intake systems that are worth every single penny you pay for them.
Which one do you think deserves more attention? Share your list of the best air intake systems in the comments!