For an off-roading fan, it's no secret that the bigger the wheels, the easier they'll be able to conquer rough terrain. However, without a proper lift kit to level your truck/SUV, those big tires will pretty much ruin the ride quality. The good news is – with the Best Lift Kit for RAM 1500, all these issues will be fixed, and your four-wheeled friend will look better than ever before.
It's also important to mention that even if you're not planning on installing a brand-new set of large tires, Dodge Ram 1500 lift kits will greatly improve handling and the ride quality. For this post, I made a list of the best offers on the market to date. They are all made of high-quality materials, come from respected brands, and have proven to be trustworthy. Let's take a look!
1. Supreme Suspensions Front Leveling Kit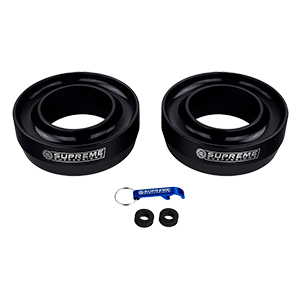 With this lift kit, you won't have to worry about the build quality. That's because it was thoroughly tested and approved by AES-certified specialists. Durability, longevity, and reliability are well above average. Plus, it comes with a premium-grade coating that protects the spacers from rust and corrosion. The package includes a detailed installation instruction, by the way, and it will be of great help.
Speaking of installation, it might take you quite a long time (up to three hours or more). While most leveling kits do, indeed, require a lot of time and energy to install, this one is a bit more demanding in that regard. Or, and make sure you've got a lift because, without it, the installation will be a lot harder. Other than that, Supreme Suspensions' offer is one to consider.
Product Rating
Quality of Material
5 / 5
Pros & Cons
Tested and approved by several AES-certified specialists
Packs a detailed installation guide
Coating ensures resistance to rust/corrosion
Takes really long to install
Expert Recommendations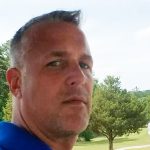 RAM 1500 owners in the market for a 3-inch front lift may find this kit to be a good investment. For an inexperienced driver, it will take forever to install, but there a very friendly installation manual included with the package. As for the spacers, they are made of high-quality materials and well-protected against corrosion and rust.
2. Dynofit Leveling Lift Kits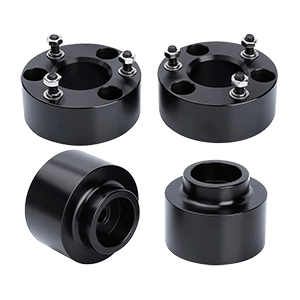 In contrast to the previous lift kits, this one aims at making installation as easy and intuitive as possible. And, you'll be done in 1-2 hours, which is also a big pro. The manufacturer – Dynofit – backs it up with a two-year warranty. Rest assured you'll get a replacement if need be. Overall, this kit carries excellent value and will, most likely, be money well spent for you.
The package includes spacers both for the front and the back. However, I need to warn you that with these spacers, it won't be possible to level the truck. For that, you'll need to purchase aftermarket control arms. Thankfully, this is the most significant con, and I still recommend putting Dynofit's product on your list of potential must-haves.
Product Rating
Quality of Material
4.9 / 5
Pros & Cons
Easy, straightforward installation
Above-average value (for the price)
Includes a two-year manufacturer's warranty
Won't level the truck unless you install control arms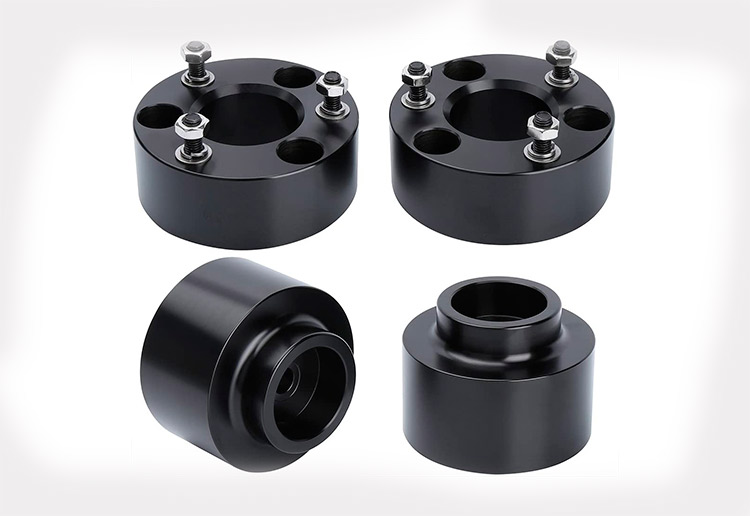 Expert Recommendations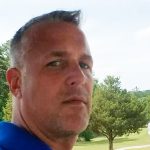 The Dynofit lift kit will have a hard time leveling your truck without a decent set of control arms. But if you're not looking for that, the ease of installation, the two-year warranty, and excellent price-quality ratio might win you over. As for the spacers, they are sturdy, reliable, and won't take very long to install.
3.Daystar, Dodge Ram 1.5″ Leveling Kit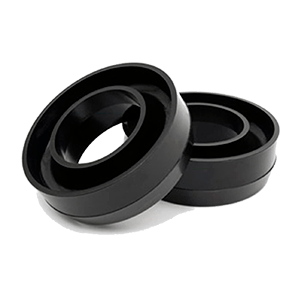 This is the cheapest option on today's list. The reason – you'll only get two spacers. Plus, Daystar deliberately dropped the price to make this kit appealing to a wide range of drivers. It is fully compatible with a long line-up of trucks and SUVs, by the way. The high-density polyurethane, in turn, ensures extra durability, and you can never have enough of that when dealing with spacers.
There's one downside, though: on some trucks/SUVs, this lift kit is known to make some spring noises. They aren't very frustrating or anything, of course. And, the noises don't really mean there's something wrong with the lift kit. Still, some drivers complain about it and claim that even mechanics can't fix this.
Product Rating
Quality of Material
4.8 / 5
Pros & Cons
Compatible with a long range of vehicles
High-density polyurethane (for added durability)
A low-budget purchase
Makes "spring noises" on some vehicles
Expert Recommendations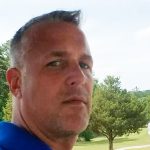 As a low-budget set of spacers, Daystar's lift kit is a safe bet. First of all, it can be installed on a long list of off-road-friendly vehicles. Secondly, thanks to premium-grade polyurethane, it's incredibly durable and long-lasting.
 Best Lift Kit for RAM 1500 (Updated October, 2023)
Product
Product Information
View on Amazon

Editor's Choice

1) Supreme Suspensions Front Leveling Kit

2) Dynofit Leveling Lift Kits

Best Features:
– Easy installation (but might take a while)
– Offers excellent value for the price
– Backed by a two-year manufacturer's warranty
Size: 3″ Front and 2″ Rear
Fits Models: Dodge Ram 1500 (2009-2018)

3) Daystar, Dodge Ram 1.5″ Leveling Kit

Best Features:
– Fit a long list of trucks and SUVs
– High-density polyurethane ensures durability
– An affordable purchase
Size: 1.5″ Front
Fits Models: Dodge Ram 1500 (1994-2013)
Conclusion
When it comes to lift kits, it's very important to know in advance what you're looking for. Different kits provide different lifts (it can be as low as 1 inch all the way up to 4-5 inches). Secondly, always consider the price. If you're looking for a low-budget option, Daystar might have exactly what you need. With this company, you can expect to get durability, reliability, and compatibility.
Dynofit is all about ease of installation. It offers a decent value for the price and includes spacers for all four wheels. The manufacturer's guarantee is also a nice touch. Finally, Supreme Suspensions, the very first entry on today's list, is very well protected against rust, corrosion, and is, overall, a good pick. Don't be shy to share your top picks in the comments section – I'll make sure to check them all!