Let me ask you a question – how important a jeep portable air compressor is? Well, depending upon your driving experience, the answer may vary. The fact is that even more experienced drivers tend to underestimate the damage that an underinflated tire may cause. It is too easy to neglect or leave that fact out that if you are driving with an underinflated tire, you waste more fuel, and the tire itself wears out twice as fast.
Now, you are beginning to understand that a portable air compressor may be a useful and practical investment, don't you? Nevertheless, there is no one-for-all portable air compressor on the market. Even the models that are fit for Jeep Wrangler still vary. Taking all that into consideration, I decided to supply you with a precise guide and air compressor reviews so that when the time comes, you are able to pick the best suitable option depending on your needs and possibilities.
1. Smittybilt 2781 – Best Portable Air Compressor for the Money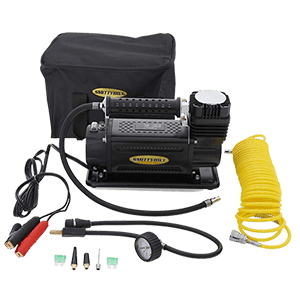 Searching for the best 12 volt air compressor? You are lucky because I happen to know the perfect option in mind. For starters, I must say that the Smittybilt air compressor will cost you a little, but the investment will surely be worth it. The fact is that Smittybilt is one of the oldest providers for Jeeps, almost 50 years on the market have made them real pros at what they produce.
In the case with the portable air compressor, it should be stated that the powerful motor, together with auto thermal protection, are the features that deserve the most attention. However, let's not forget that size matters. Smittybilt compressors may be the smallest but the most powerful and reliable ones in the industry. The 40-minute duty cycle deserves special attention too, not to mention the 72 liters per minute airflow. Impressive? I told you so!
Pros & Cons
Affordable price mixed with supreme quality
Trusted and reliable brand
Lightweight and compact device
There is no battery in the compressor
Best Features
Direct-drive motor with 1/3 horsepower
Increased cycle time
Powerful motor
Expert Recommendations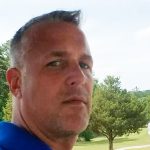 If you are looking for a compressor with an excellent reputation and which will serve for a long time, then Smittybilt is the option to consider.
2. VIAIR 45043 – Best Rated Portable Air Compressor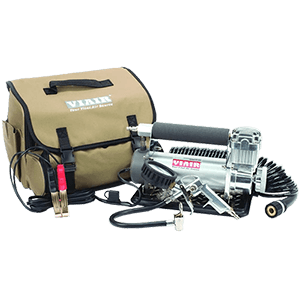 To begin with, it needs to be stated that viair air compressor can be used on either on- or off-road vehicles. Why is that a benefit? Those of you who have two cars and only one of them is an off-roader won't need a separate compressor for the other vehicle. If you search on the market, you will find out that Viair is one of the best-rated options available, and there is a list of reasons for that.
Given portable compressor works with max pressure up to 150PSI, apart from that, a 25-foot hose is a great addition from the manufacturer. Due to the built-in pistons that the compressor comes packed with, all the incoming air spreads evenly twice as fast. When you are in a rush, the feature is merely irreplaceable. What is more, the thermal overload protector works automatically so that the device shuts off when reaching the overheating point.
Pros & Cons
The device shuts off automatically when on but not working
The compressor is made of moisture- and dust-resistant materials
The compressor shuts off when overheating
The device is not designed to run for long tasks
Best Features
The device is packed with valves made of stainless steel
Carry bag and anti-vibration tray is included in the set
Expert Recommendations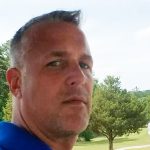 If you are looking for an air compressor to serve you long and well, then Vair is the device tested and approved by many Jeep owners.
3. ARB (CKMP12) – Best Performance Portable Air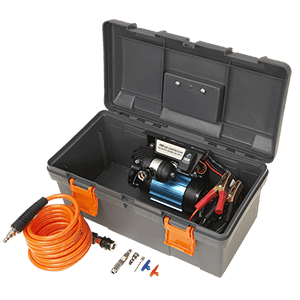 If you ask me, I would say that ARB is a 150 psi air compressor that is designed for your trouble-free use. It is not only easy to operate, but it is also packed will all sorts of features that come more than useful when you need to use an air compressor. First of all, it is a lot lighter than other compressors, but that does not affect its durability, which is supreme.
It is not only resistant to dust and moisture, but its bronze air filter can be washed when needed. In order to avoid and reduce unnecessary friction, the cylinder bore is hard anodized. If that is not enough for you – how would you like the fact that the compressor comes with a safety valve designed for spotting over-pressuring.
Pros & Cons
Extremely light and durable
The set includes all the details you may require in the process
One of the best-rated compressors according to Amazon
Gets louder when cold
Pricier when compared to other models
Best Features
Lightweight carry case comes in a set
Compressor's motor is protected from the inside from overheating
Made of sturdy and durable materials
Expert Recommendations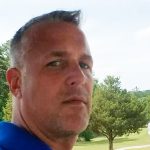 If you are driving around a lot, then an ARB portable compressor should be added to your emergency kit. It is lightweight and compact, but the functions that it is packed with will help you out in any situation.
4. SuperFlow MV-9012 – Best Budget Portable Air Compressor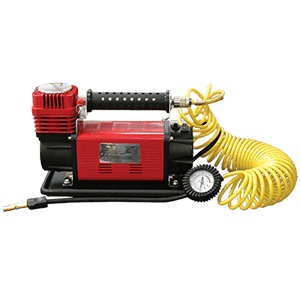 Sometimes we are indeed tight on our means that at times a branded and top-rated compressor may come at the price that is almost non-raiseable. Luckily, there is a superflow air compressor to consider. It is the best jeep air compressor that comes at a fair price but does not lose anything on the quality. In fact, this is one of those compressors that can be used for both – inflating and as well as deflating.
Whether you like it or not, but driving around when your tires are overinflated is not the best and the safest thing to do. Some users call the compressor the monster pump since it is powered by a direct-drive motor and can generate 6.4 CFM. When using the compressor, you can air up your tire from 25 PSI to 35 PSI in less than three minutes. I think that it is an impressive speed, don't you?
Pros & Cons
Great price for the monster quality
Super-fast inflation process
Fit for deflation as well
Best Features
The compressor works on anything starting with bike tires and ending with large agricultural tires
Powerful duty cycle
Strong and durable compressor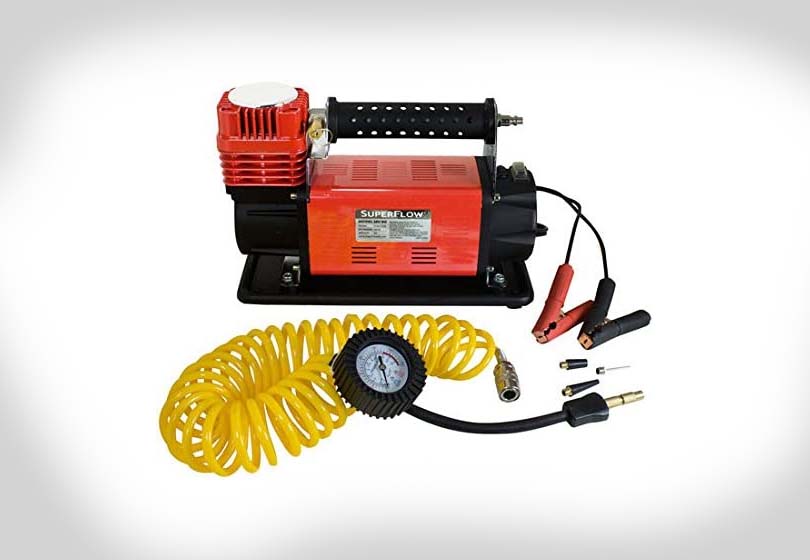 Expert Recommendations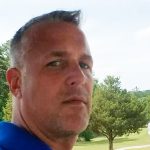 If you are worried that you are limited in money, and you can't afford an overpriced compressor, I rush to assure you that not always the quality corresponds with the price. SuperFlow air compressor is a budget version that is packed with all the necessary functions, if not more.
5. Air Armor M240 – Best Portable Air Compressor for Truck Tires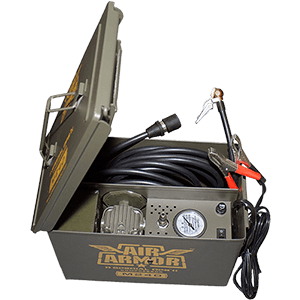 Sometimes it happens so that you need to inflate your tires when your vehicle is stuck somewhere with not the best conditions suitable for the operation. When it is muddy outside, plus the sun is setting down, it is easier than easy to lose one time but very important detail to spend the night on the road, or call for an evacuation.
That means that a tire kit is a necessity that many drivers neglect. Luckily, Air Armor compressor manufacturers have considered the outcome, and they provided their device with such a useful kit. Admittedly, we are mostly interested in the features that the compressor itself presents, but I think that it is an important detail that deserves your attention too.
As for the compressor itself, it is safe to say that it is just how the name states. It is insanely, durable, powerful, but also affordable. Even the carry bag that the compressor is packed in is made of stainless steel, and that surely speaks durability. If you ask me, I would say that Air Armor is the best air compressor for jeep that is often used under the harshest conditions possible.
Pros & Cons
Fully packed set
Durable carry bag which ensures that the compressor is not damaged while being transported
The price for the powerful item is surprisingly affordable
Best Features
Compressor is multifunctional
Despite the tough composition, the item is simple in use
The compressor ensures full truck tire inflation in less than two minutes
Expert Recommendations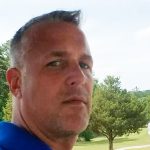 If you in search of a potent compressor that is approved by the military, Air Armor would make it. Besides, with a set like that, there is no need to spend additional means on a tire kit since it is already included.
Buyer's Guide
Very often, until you are faced with a certain issue, you tend to leave it out since it is so easy to assume that something like that will never occur to you. However, when you are a devoted off-road driver, you are bound to be able to calculate and predict any possible situation otherwise, the outcome may be surprisingly unpleasant.
One of the main parts of your vehicle are the tires, whether you will, or you won't admit it, but without tires, there is rarely a chance to get anywhere. That is why well0iflated tires are crucial. If you are just a beginner, you may not know the fact that various terrains work well with a particular tire inflation level. To suit your tires to that specific terrain you are about to face, you need an excellent jeep wrangler air compressor.
If you think that compressors are that simple to choose – you are mistaken. That fact that there are so many options available on the market means that each and every one of them is different and suits various purposes. Taking all that into consideration, I decided to point out the main things to pay attention to when you are about to choose a good portable compressor for the car.
FAQ
FAQ
What size air compressor do I need to fill car tires?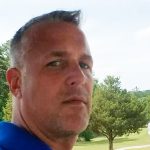 If we are talking about an average passenger car, then a 102 CFM compressor with 90 PSI should be fine. However, with Jeeps, it is advised to pay attention at compressors that provide at least 2CFM and have a 150 PSI pressure range.
What is a good psi for an air compressor?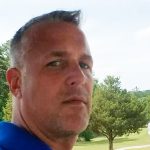 Any good compressor for a vehicle should generate 150 PSI at average.
Can I drive on a tire with 20 psi?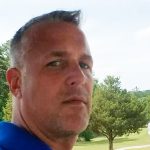 Technically – you can, but it is not recommended. A tire with 20 PSI in a deflated tire. A deflated tire gets hot faster, and it can result in a tire blowing up, which can lead to an accident.
How do you know if your tire pressure is low?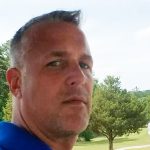 There are a few main points to pay attention to in order to figure out whether your tire pressure is low:
Tire pressure monitoring system – the system is designed to notify the driver when tire pressure is low.
Unusual noise – if you hear a flapping sound when driving, the chances are that the pressure in your tires is low.
Steering issues – if you notice that it takes longer than usual for your car to turn, then you should check tire pressure straight away.
Stopping distance – the longer it takes you to stop the car, the lower is the tire pressure.
How often should I check tire pressure?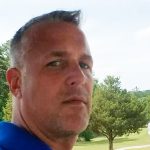 It depends upon the way you use your vehicle and how often you use it. However, it is advised to check the tire pressure at least once a month since most tires lose approximately 1 PSI per month.
What is the difference between PSI and CFM?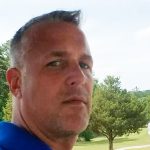 To put it simply, PSI defines the pressure, while CFM is responsible for the airflow.
Best Off-road Air Compressors (Updated October, 2023)
Product
Product Information
View on Amazon

Editor's Choice

1) Smittybilt 2781

Best Features:
– Empowered motor
– Improved duty cycle time
– Reliable brand
CFM: 5.65
Duty Cycle: 60%
Pressure Max: 150PSI
Hose Length: 24 feet

2) VIAIR 45043

Best Features:
– Well-known and trusted brand
– Quality materials used in the production
– Auto shut off option when not working
CFM: 2.3
Duty Cycle: 33%
Pressure Max: 150PSI
Hose Length: 35 feet

3) ARB (CKMP12)

Best Features:
– Fully packed set
– Extremely light but durable
– Motor overheating protection
CFM: 2.65
Duty Cycle: 100%
Pressure Max: 180PSI
Hose Length: 24 feet

4) SuperFlow MV-9012

Best Features:
– Inflation/deflation function
– Faster inflation
– Improved durability
CFM: 6.4
Duty Cycle: 40 minutes on,
40 minutes off
Pressure Max: 150PSI
Hose Length: 24 feet

5) Air Armor M240

Best Features:
– Great price
– Sturdy carryback
– Military approved quality
CFM: 2.11
Duty Cycle: 20 minutes on
40 minutes off
Pressure Max: 150PSI
Hose Length: 25 feet

Bonus

6) AstroAI Digital Tire Pressure Gauge

Best Features:
– Simple to use
– Extremely precise
– Comes for a fair price
Pressure Max: 150PSI
Conclusion
The number of those who are thrilled with the adventures that a good old Jeep can bring into your life grows. That can only mean that the number of brands offering their services for Jeep vehicles increases as well. It is impressive how many portable air compressors there are on the market these days. All of them are unique in their own way. However, I have fathered here the options that I personally consider worthy. Besides, some of them I have given a try to, and my absolute best is Smittybilt so far. However, there are variations for anyone in the review. It does not matter the budget that you have at hand, you can always find a practical model that suits your needs and preferences, and now you know what to pay attention to while making your choice!