One of the most outstanding features if Jeep Wrangler and Jeep, in general, is the infinite range of modifications you can come up with. Should you decide that there is anything missing from your vehicle, you can easily find an aftermarket addition or substitution in a variety of options.
Let's say the summer comes and you are planning to dedicate the season to never-ending off-road adventures. It is time to re-equip and re-model your Jeep then. Very often, the first thing that most drivers do is remove the doors. However, for you not to regret the decision, I will warn you that without your doors, you will be left mirrorless. Yet, since there is always a way out with Jeep, you should definitely consider investing into a set of the Best Quick Release Mirrors Jeep Wrangler, and I will try to help you find the best one!
1. Rugged Ridge Quick Release Mirror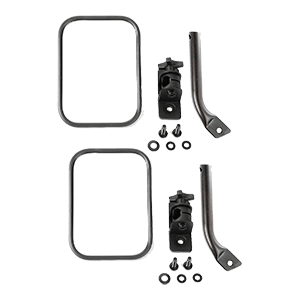 When you think about all the hassle that potential mirror installation may involve, it seems a wise decision to better keep the doors on. However, there is nothing that a Rugged Ridge wouldn't be able to produce correctly. The quick-release mirrors from the manufacturer are designed to fit in perfectly the windshield frame from either passenger's or driver's side.
Another issue to consider when the option to door removal is a limited view that a mirror can offer. The Rugged ridge mirrors come in the set with longer arms that super easy to adjust.
All that is not enough for you, then user-oriented installation and removal in a matter of minutes together slick looks and 5-year warranty will make you at least consider the offer.
Product Rating
Quality of Materials
4.9 / 5
Pros & Cons
Quality quick release mirrors to last a lifetime
Hassle-free removal and installation
Affordable and fair price for the quality
Expert Recommendations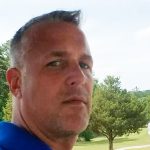 If you are looking for the safest off-road rides with no doors, then quick release mirrors from Rugged Ridge are there for you. Not only will the mirrors add up to the tough exterior of your vehicle, but it also will improve road visibility, and that is what matters above all.
2. LIBERRWAY Door Off Mirror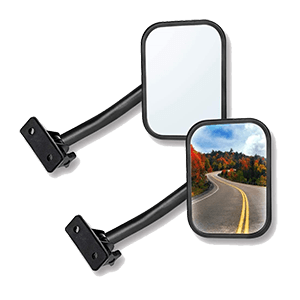 Not everyone knows it, but without your mirrors, while having doors off, you can get a ticket in some states. However, there is a great solution to the matter. The fact is that Liberrway mirrors cost a lot less than a potential ticket while they can offer a lot more. The truth is that the best side mirrors for Jeep Wrangler  are super easy to install since the installation is a direct bracket bolt-on one, no drilling involved.
Apart from that, while some quick release mirrors bring in a lot of noise and vibrations along the ride, there is not a chance to experience anything like that with Liberrway mirrors. As to the installation as well, the removal of the locking knob makes it twice as fast and effortless. It needs to be added that the mirrors stick out a lot further when compared to stock mirrors, and that improves the visibility while on the go.
Product Rating
Quality of Materials
4.7 / 5
Pros & Cons
Simplified and user-oriented installation
Hassle-free removal
Surprisingly pleasant price for the quality
2-year warranty to seal the deal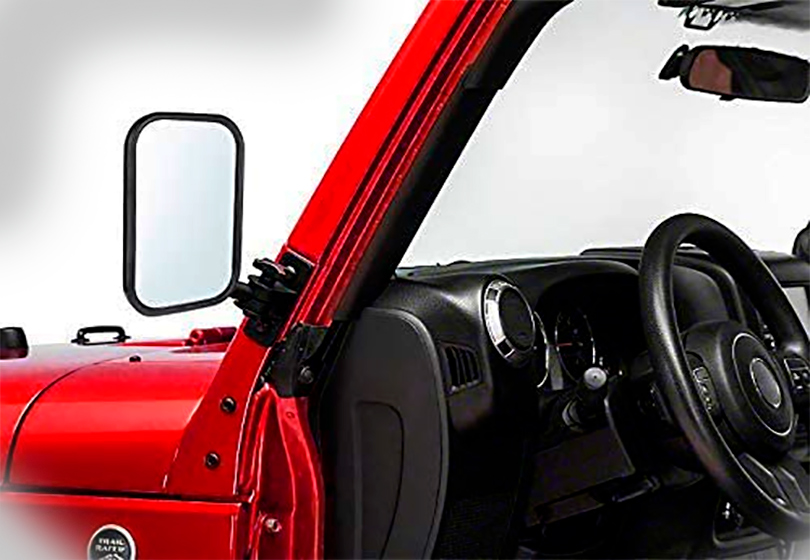 Expert Recommendations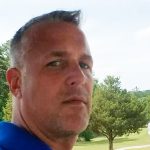 I would say that the pack of advantages that mirrors from Liberrway come with is more than significant considering the initial price of the item. While covering all the basic needs of such an accessory, the mirrors have a lot more in store to offer.
3. FreeForm Jeep Quicker Install Mirrors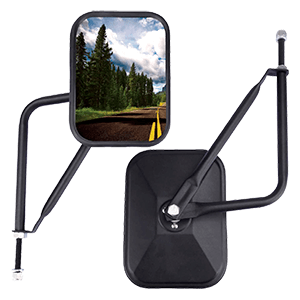 FreeForm has chosen to go a little further than most brands and designed a set of quick release mirrors that can be installed with as many as one nut. The mirrors are made to suit all the Wrangler models, and that makes the option twice as appealing since you can keep the set even after you choose to switch the vehicle.
The mirrors are large enough to offer not only a necessary but extended view while on the road. Apart from that, the item is highly adjustable to the personal needs of the driver. Their cross-brace design ensures that there are no vibrations, no matter the road conditions. Lastly, the durable built, as well as modern design, make the mirrors an excellent investment for those who enjoy summer rides with no doors.
Product Rating
Quality of Materials
4.7 / 5
Pros & Cons
Innovative and modern mirrors design
Improved visibility and adjustability of the item
Effortless and fast installation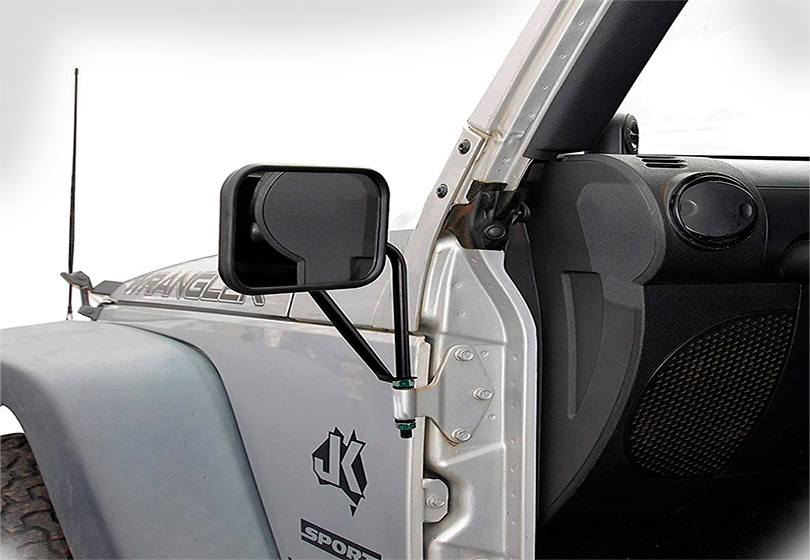 Expert Recommendations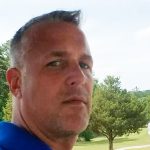 Not only a quality item comes at an affordable price, but FreeForm Mirrors are certainly an exception that is worth the attention.
Comparison Table – Best Quick Release Mirrors for Jeep Wrangler (Updated October, 2023)
Product
Product Information
View on Amazon

Editor's Choice

1) Rugged Ridge Mirror

Best Features:
– Direct bolt-on installation
– Improved and fast removal
– Enhanced visibility
Qty: One or Pair
Type:
– Stubby Rectangular
– Stubby Round
– Rectangular
– Round
Fits: 1997-2018 Jeep Wrangler TJ, JK

2) LIBERRWAY Door Off Mirror

Best Features:
– No-drilling installation
– Variety of positions to adjust the mirrors to
– Fair price for excellent quality
Qty: Pair
Type: Rectangular Mirror
Fits: 1997-2018 Jeep Wrangler TJ, JK

3) FreeForm Jeep Mirrors

Best Features:
– Enhanced innovative look
– Improved functionality and durability
– Increased adjustability
Qty: Pair
Type: Rectangular Mirror
Fits: 1987-2020 Jeep Wrangler JL, JK, TJ, YJ
Conclusion
All in all, it is safe to say that a quick release mirror is an accessory that is not needed by every driver. However, if you are a devoted off-roader who enjoys a door-less ride somewhere in the middle of nowhere, then a set of reliable mirrors is a must. As you can see, the variety of items available on the market is grand. However, I make sure you find the best options for more than an affordable price.