Overheating is one of the biggest challenges that most off-roaders face. This is especially true if you live in a hot and humid area and always push the engine to the limit. Some drivers invest in new cold air intakes, while others buy expensive exhaust systems. You can follow their example and do just that, or you can get a brand-new radiator instead. It will absorb all the heat and keep the engine cool with a special antifreeze formula.
The Best Radiator for Jeep is more affordable than intake kits/exhausts, takes very little time to install and serves for up to eight, and even ten years. In this post, you'll find the worthiest deals for the Jeep XJ, TJ YJ, and JK – legendary Wranglers. Plus, there's a Buyer's Guide and a FAQ at the bottom.
Comparison Table – Best Radiator for Jeep Cherokee (XJ)
Product
Product Information
View on Amazon

Editor's Choice

Best Features:
– Tig-welded construction
– Efficient heat dissipation
– Includes a drain plug that protects the cooling system
Fits: 1989-2001 Jeep Cherokee (XJ)

Best Features:
– Very impressive performance for the price
– Backed by Spectra's perfect fit guarantee
– A good choice if you're on a tight budget
Fits:
1991-2001 Jeep Cherokee (XJ)
1993-1998 Jeep Grand Cherokee (ZJ)

Best Features:
– Durable, reliable; built to last
– Extended coolant capacity
– Lightweight, heat-resistant
Fits: Jeep Cherokee XJ (1991-2001)
1. Mishimoto MMRAD-XJ-89 Aluminum Radiator
If you're looking for quality and reliability in an aftermarket radiator, Mishimoto might have exactly what you need. MMRAD boasts premium-grade construction. Tig-welded, precisely-engineered for the XJ, this radiator will serve you for a very long time. Add superb cooling efficiency and you'll see why this series is so popular among the fans of Jeep off-roading. A high-performance drain plug is a part of the picture as well.
It has only one purpose: to capture metallic debris in the cooling system and get rid of it. This prolongs the radiator's lifespan and, therefore, helps the engine to serve you for a much longer time. My only complaint is the price-tag: Mishimoto's deal is quite attractive in terms of quality, but you'll have to pay a top dollar for it. If you've got the money to spare, it will be a good investment, though.
Product Rating
Quality of Material
5 / 5
Pros & Cons
Tig-welded, long-lasting construction
Highly efficient at cooling the engine
Drain plug included
Costs more than the industry average
Expert Recommendations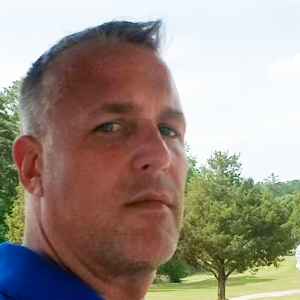 MMRAD is one of the most effective, but also one of the most expensive third-party radiators for the Jeep XJ. It doesn't really have any weak sides. The only downside is the steep [rice that is well-compensated by long-lasting construction, efficient cooling, and excellent real-world performance.
2. Spectra CU1193 Premium Radiator
In contrast to the previous radiator, this one is all about affordability. While the overall build quality is decent, it's clear that the engineers did their best to keep the production cost to a minimum. So, expect some (minor) durability issues. Mostly, this refers to the plastic parts (like the plastic below the cap). The aluminum parts are brick-strong and will last forever.
The off-road performance is impressive, and CU1193 is very efficient at cooling the engine even in the most "stressful" situations. And what about the installation process – are any modifications required? No, Spectra, the manufacturer, provides a perfect fit guarantee, which basically means installation will be a walk in the park.
Product Rating
Quality of Material
4.8 / 5
Pros & Cons
Decent off-the-road performance
Includes a perfect fit guarantee
An affordable purchase
Expert Recommendations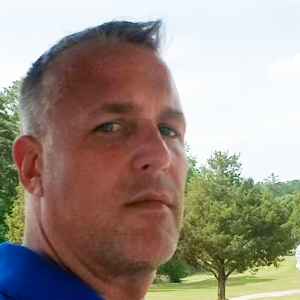 If not for the somewhat cheap plastic, I'd be recommending Spectra's radiator to all the XJ owners. First of all, it is a very affordable deal. Secondly, real-world performance is well above average. CU1193 went through numerous tests before hitting the market and has proven its worth countless times.
3. VRracing Aluminum Radiator
To help this radiator stand out among the competition, VRacing made it incredibly lightweight and heat-resistant. For off-roading under the sun, when it's hot and humid outside, it may very well be the best pick. The overall construction quality is market-leading: the radiator is durable, reliable, and can "take a beating", despite the modest size. The above-average coolant capacity is another reason to consider it.
Sadly, the installation process can be a bit tricky, especially for someone who has little experience with aftermarket parts. That's right: some modifications will be involved. Mostly, you'll need third-party transmission line fittings for the installation to go smoothly. Next, there might be some drilling required; otherwise, the bolts simply won't fit.
Product Rating
Quality of Material
4.7 / 5
Pros & Cons
Durable, reliable, and well-built
Impressive coolant capacity
Heat-resistant, lightweight construction
Installation requires some expertise
Expert Recommendations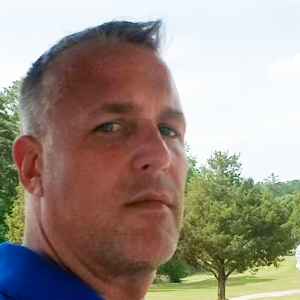 XJ drivers that know their way around Jeeps will most likely be very happy with the VRacing radiator. It is well-built, reliable, and heat-resistant. Plus, it comes with an increased coolant capacity compared to the stock system. The installation process isn't very user-friendly, though.
Comparison Table – Best Radiator for Jeep Wrangler TJ, YJ
Product
Product Information
View on Amazon

Editor's Choice

Best Features:
– Three radiators instead of one
– Passed rigorous in-house testing with flying colors
– High-performance racing design
Core Type: 3 Row
Fits:
1987-1995 Jeep Wrangler (YJ)
1997-2006 Jeep Wrangler (TJ)

Best Features:
– High-fin density core greatly increases efficiency
– Includes a reliable thermal shock gasket
– Comes in a shock-resistant, well-protected package
Core Type: 1 Row
Fits: 1997-2006 Jeep Wrangler (TJ)

Best Features:
– OEM – a perfect fit for the TJ and YJ
– Impressive build and material quality
– Fast delivery in the United States
Core Type: 1 Row
Fits: 1997-2006 Jeep Wrangler (TJ)
1. Jeep Wrangler Radiator by Tiziri
Are you the proud owner of a Jeep TJ or YJ? If the answer is yes, then you should take a good look at what Tiziri has to offer. First of all, this is a three-row radiator, which means its performance won't be affected even in the toughest situations. Secondly, before hitting the market, it went through a series of tough tests ran by the company's engineers. The high-performance design, in turn, adds to its overall efficiency.
There's one significant con, however, and that's the price-tag. Compared to the other radiators from the list, Tiziri's replacement gear is, indeed, quite expensive. So, it's up to you to decide: if you're ready to invest in a high-quality radiator, go with it. If not, well, you'll be better off with the other two.
Product Rating
Quality of Material
5 / 5
Pros & Cons
Includes three radiators for maximum efficiency
Successfully passed many quality-control tests
High-performance design
A bit on the expensive side (but worth every dollar)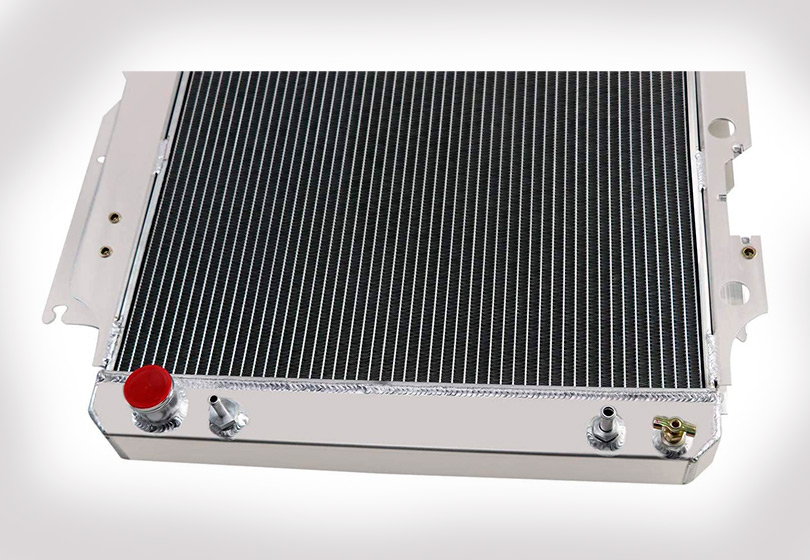 Expert Recommendations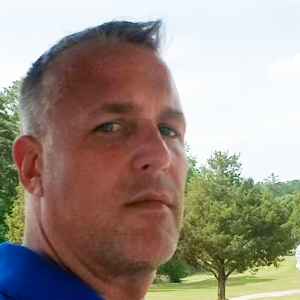 This three-row radiator is a strong performer. It's ready for whatever is coming its way thanks to the high-performance design, strong, durable build, and numerous in-house tests. The price-tag isn't at all user-oriented, but it will be worth it if you decide to put quality above affordability.
2. CU2101 Radiator for Jeep Wrangler by STAYCO
TJ/YJ owners living in the colder American states might find Stayco's offer to be an attractive deal. Thanks to the included thermal shock gasket, the CU2101 radiator isn't "afraid" of extremely cold temperatures. It's equally decent in hot temperatures as well. Add a high-fin density core that boosts the overall efficiency, and you'll get a safe bet for the average Jeep driver.
One more thing: the company takes packaging very seriously and you can rest assured the radiator will arrive in excellent shape. The package is shock-resistant and protected against pressure and deformation. As for the installation, it's not gonna be an easy task. You'll have to do some drilling (new holes for the bolts) and even cutting for the radiator to fit.
Product Rating
Quality of Material
4.9 / 5
Pros & Cons
Above-average efficiency thanks to the high-fin density core
Thermal shock gasket easily handles extreme cold
Industry-leading packaging by Stayco
Might require some cutting and drilling
Expert Recommendations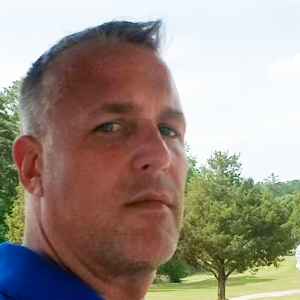 Unless you've got the right set of skills, it will be a good idea to let a mechanic handle the installation. It involves cutting, drilling, and more. On the bright side, the CU2101 radiator packs a thermal shock gasket and a high-fin density core. Plus, it arrives in a brick-strong package and boasts increased durability.
3. Mopar 5503 7652AA Radiator
This next radiator has three standout features. It's a perfect fit for the TJ and the YJ. So, even if this is your first time buying an aftermarket part for the engine, it won't be a problem to install it. On top of that, the Mopar engineers did an excellent job with the construction and material quality. The 5503 radiator is exceptionally durable and reliable even in the most demanding situations.
Last, but not least, delivery will only take 2-5 days, which is quite impressive. On the downside, customer support isn't at all user-friendly. It took me a while to get a hold of a support agents, and they weren't very friendly or helpful. Furthermore, I had to go through a lot of trouble to send a faulty part back. Other than that, this is a safe bet for most drivers.
Product Rating
Quality of Material
5 / 5
Pros & Cons
Perfectly fits both TJ and YJ
Superb build/material quality
Fast delivery (within 2-5 days)
Customer service leaves a lot to be desired
Expert Recommendations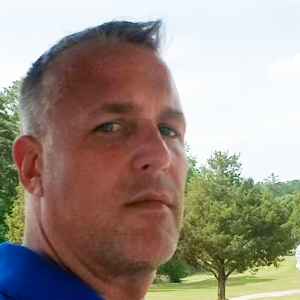 The TJ/YJ drivers will be pleased to learn that this radiator is a 100% easy fit. Just follow the instruction, and you'll be done with the installation in no time. The premium-level build quality and fast delivery are also a part of the picture. Too bad customer support is slow and not very concerned about their clients.
Comparison Table – Best Radiator for Jeep JK
Product
Product Information
View on Amazon

Editor's Choice

Best Features:
– Extruded tubes easily handle high pressure
– Extended coolant capacity
– Specifically designed to fit the Wrangler JK
Fits: 2007-2018 Jeep Wrangler JK

Best Features:
– Pressurized and leak-tested for optimal performance
– Packs necessary hardware and fittings
– An affordable purchase with good value
Fits: 2007-2018 Jeep Wrangler JK

Best Features:
– Crafted from high-grade aluminum and plastic
– Easy, user-friendly installation and maintenance
– Backed by a one-year/12K-miles guarantee
Fits: 2007-2017 Jeep Wrangler JK
1. Mishimoto MMRAD-WRA-07V2 Aluminum Radiator
Let me tell you right from the start that this isn't a cheap radiator. In fact, it's one of the most expensive ones on the market. So, why should you even consider it? Well, if you're an avid off-roader who likes to push his/her JK to the limit, you'll need only the best of the best. And with WRA-07V2, you'll get just that. The extruded tubes can handle extreme pressure (which is a regular thing on rough terrain).
The superior coolant capacity, in turn, greatly improves the radiator's efficiency both on and off the road. Last, but not least, Mishimoto's product will be an easy fit for the JK. That's because it was specifically designed for this Jeep model. So, that leaves us with only one downside: the steep price-tag.
Product Rating
Quality of Material
5 / 5
Pros & Cons
Extruded tubes greatly increase pressure tolerance
Superior coolant capacity compared to stock
An easy fit for the JK
Expert Recommendations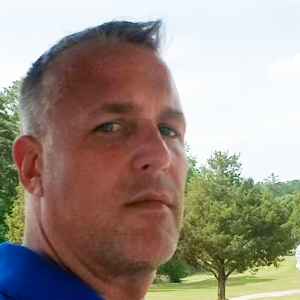 Ready to commit to a premium-quality radiator? Then Mishimoto might have a decent deal for you. Despite the high cost, you'll get a quick, easy fit for your JK, increased coolant capacity, and high-pressure tolerance.
2. OSC Cooling Products Radiator 2957
Affordability is this radiator's biggest selling point. It is, indeed, quite cheap compared to most market-leading alternatives. The good news is – it is pressurized and leak-tested by experts in the field. That ensures optimal performance in the most demanding situations. On top of that, you'll get all the necessary hardware and fittings for installation.
I have to say, however, that the installation process isn't as smooth as I'd like it to be. If you have some DIY skills and are ready to use YouTube as your guide, you'll probably pull this off without a buddy to help you out. But for a novice, it will be hard to make sense of everything. The bottom bolts are a pain to reach; plus, the stock air duct flaps don't fit – you'll need an aftermarket set.
Product Rating
Quality of Material
4.8 / 5
Pros & Cons
Pressurized and leak-tested by the company's engineers
Includes fittings and installation hardware
Affordable – won't cost you a pretty penny
Installation can be a bit nerve-wracking
Expert Recommendations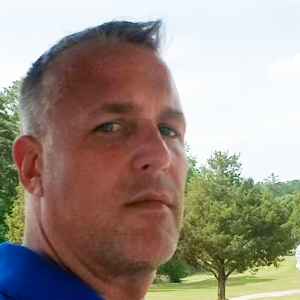 The minor issues with installation are this radiator's biggest con. Other than that, you'll get your money's worth with it. Besides, it's incredibly affordable and comes packed with all the necessary hardware and fittings for installation.
3. Radiator ATRD1049 by AUTOSAVER88
Industry-leading material quality, easy installation, and a generous guarantee – that's what you'll get with the Autosaver radiator. It's reasonably-priced, too, and will be a safe bet for most JK owners. The aluminum and plastic used in construction are premium-grade. And, thanks to the clever design, it won't be very hard to handle installation and maintenance manually.
As for the guarantee, it's a 12 months/12K-miles warranty. The package also includes a detailed user guide that will help with the installation process. Strangely enough, despite the advanced build quality, some users report durability issues. They claim this radiator starts to leak after 12-18 months. This is only reported by a small number of drivers, though.
Product Rating
Quality of Material
4.8 / 5
Pros & Cons
Premium-grade plastic and aluminum
Easy to install and to maintain
Backed by a generous manufacturer's guarantee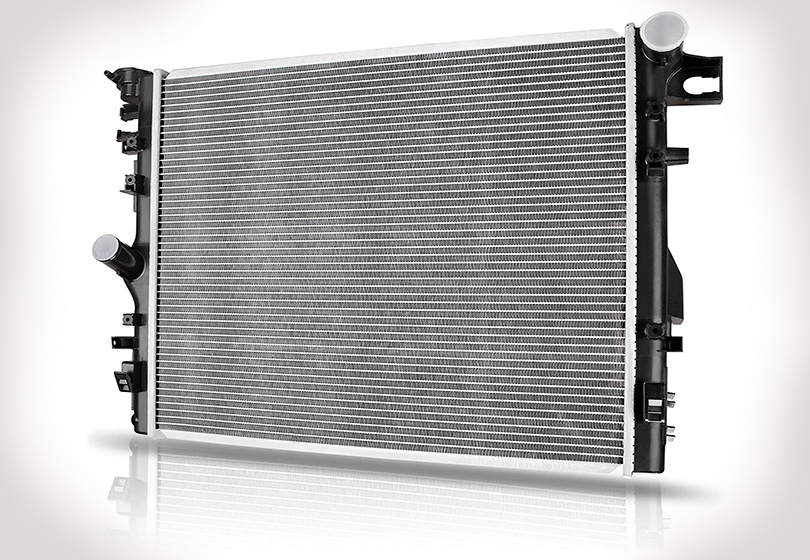 Expert Recommendations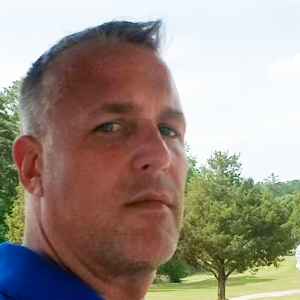 This radiator is a direct OE fit for the JK. The manufacturer packed it with high-density multi-louvered fins and made it highly durable. It's also easy to install, maintain, and comes with Autosaver's one-year/12K-miles guarantee. Overall, ATRD1049 will be a decent purchase for off-roading enthusiasts looking for a capable radiator.
Buyer's Guide
What's the first thing that you'll need to consider when choosing an aftermarket radiator? Is it the price, ease of installation, or maybe something else? To answer all those questions and share some of my own observations, I made the following Buyer's Guide. No, we won't get into much technical detail. Instead, the focus will be on the most important factors that can make it or break it for any radiator.
The Price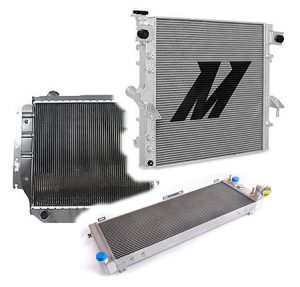 Ultimately, this depends on the budget that you can spend on a brand-new radiator. That's the first thing. Next, familiarize yourself with the market average. Once you know the average price, it will be much easier to make the right pick. The material/construction quality, the heat dissipation system, and all the "extras" will, essentially, define how cheap or expensive the radiator is.
As you've probably already noticed from the comparison tables and reviews, I always name the price as one of the key aspects. No matter how great an aftermarket gear/accessory might be, if you can't afford it, there's no point in considering it. On the other hand, when the engine overheats, repairs won't be cheap. Always keep this in mind when shopping for a radiator and try to find that perfect balance.
Compatibility and User-friendliness
The easier it is to install the radiator, the less money you'll have to spend on mechanics and body shops. Now, most leading brands do everything they can to make installation a walk in the park. Sadly, that doesn't mean that you won't end up with a hard-to-install radiator if you're not careful. This is important: check the package and see whether it includes installation hardware and instructions.
Without the necessary bolts/nuts and a guide, you might not be able to pull this off. True, experienced Jeep drivers will be able to mount a brand-new radiator within two hours. The regular folks, however, will probably need up to three hours, depending on how good they are with some basic tools.
Real-world Efficiency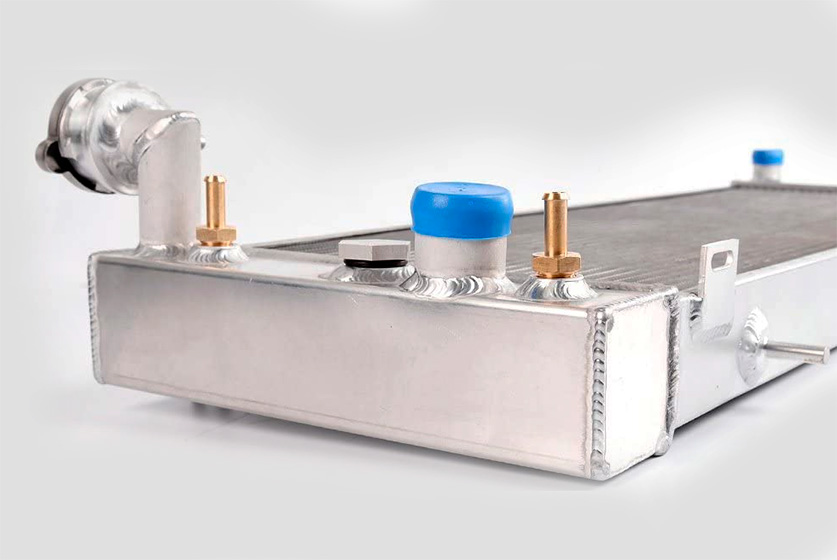 I'm talking about heat dissipation, of course, and its effectiveness. The manufacturers always claim that their radiators are extremely efficient, but its not always the case. The cooling capacity, the number of active radiators, and the so-called "surface area" are the defining aspects. Drain plugs (protection against metallic debris), caps, and high-quality end tanks are even more components of a reliable radiator.
Build and Material Quality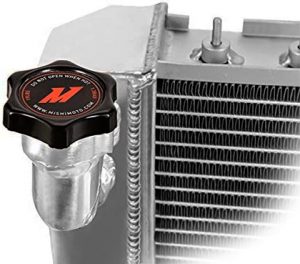 Aluminum is the dominant material when it comes to aftermarket radiators. It's lighter and more flexible than steel, but more durable and long-lasting. Brazed aluminum is used for the cores to decrease distortion and improve efficiency. Look for TIG-welded construction for added safety and reliability. That's pretty much it for the build and material quality.
FAQ
What's the best Radiator Brand?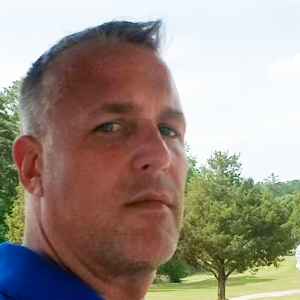 There are quite a few decent manufacturers on the market. For example, Mishimoto makes one of the most reliable and long-lasting radiators, but they're not particularly cheap. For something more affordable, I recommend checking out what Mopar and OSC have to offer. VRacing and Spectra are also quite decent and provide a great balance of price and quality. Ultimately, it depends on how thick (or thin) your wallet is at the moment.
Can I Pour the Antifreeze Directly into the Radiator?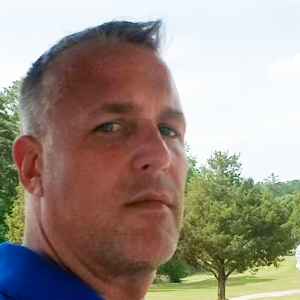 Yes, you can, but only if there's no overflow tank. If you don't see one, then go ahead and pour the coolant directly into the radiator. A quick note: most drivers forget to put the cap back on after they refill the radiator, and that can lead to unwanted consequences. Make a habit of always checking on the cap before you hit the gas pedal and start the motor.
When Should I Refill the Coolant?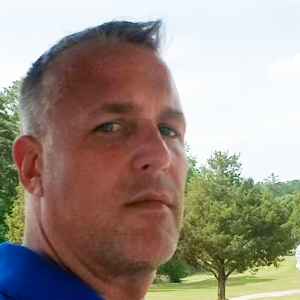 This greatly depends on how old your Jeep is, how often you drive it, and how much off-roading you do. On average, you should top the coolant off every 25-30K miles. Again, older cars might be "hungrier" and consume all that liquid in 20, or even 15K miles (newer rides, in turn, require refills less often). So, just remember to keep your eye on the coolant level and to refresh it whenever the level drops below the marked line.
This is important: make sure you completely drain the old antifreeze before adding the new one. Trust me: you don't want any residue to get mixed with the fresh coolant, as that could lead to engine overheating.

Conclusion
And there you have it – my list of the best radiators the market has to offer. If you're serious about off-roading and conquering the wilderness, your Jeep's factory setup simply won't do. The good news is – there are more than enough reasonably-priced options out there that you can invest in. I highly recommend going back to the comparison tables and giving the pros, cons, and expert recommendations some though before committing.
I hand-picked every single radiator after weeks of testing; still, you'll have to be 100% confident in your choice. Otherwise, you'll end up regretting to later. To learn more about the ins and outs of purchasing/ordering an aftermarket radiator, refer to my Buyer's Guide. There, you'll find short, yet useful tips on how to pick a product that will be worth every single penny.