As the king of off-roading, the Wrangler JK has pretty much the best engine, transmission, and set of tires on the market. The suspension system is pretty decent as well, but it's not ideal. If you mostly drive on muddy/snowy/dusty trails, it will be able to handle the road. However, if the path is rocky and full of ups and downs, you'll feel like your Jeep doesn't have the necessary versatility and mobility.
This is because the stock suspension lacks proper traction with the road. When there isn't enough grip with the ground, off-roading turns into a boring endeavor. That can be changed, though – with the help of the Best Sway Bar Disconnects for Jeep JK. They have one purpose: to make the vehicle more flexible by, well, disconnecting the sway bars. Here are my top picks!
1. JKS 2034 Front Swaybar Quicker Disconnect System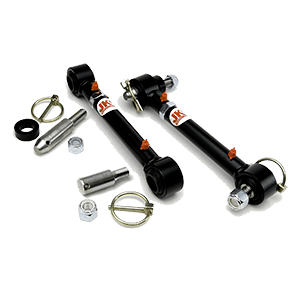 JKS is one of those brands that always put quality first. That means you'll get impressive performance no matter how challenging the terrain is. For off-roading in mountains, forests, and deserts, it will be a good investment. On the other hand, the price-tag is well above average and will probably be a big turn-off for most regular drivers. Thankfully, this disconnect system is backed by a 30-day refund.
So, if you, for some reason, don't like what you receive in the package, don't hesitate to get in contact with support – they'll help you with the refund. This is a China-made product with a premium build quality. I want to also mention the unique adjustable threaded body. It makes the links versatile and flexible and even a beginner off-roading enthusiast won't have any problem with the installation process.
Pros & Cons
Easily handles the roughest terrain
The adjustable threaded body ensures effortless installation
Backed by a 30-day refund policy
Not the most affordable purchase
Expert Recommendations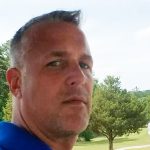 Easy installation, 30-day refund, and excellent off-the-road performance are this system's biggest selling points. It's not particularly cheap, however, and unless you're ready to commit, you might want to check out the other products on this list. At the same time, JK drivers that appreciate top-notch aftermarket gear will probably call it a reasonable purchase.
2. Front Sway Bar Quick Disconnects by Rough Country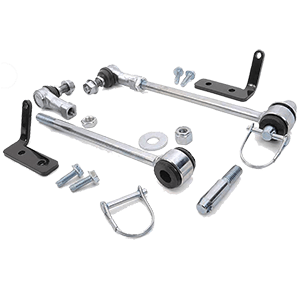 Here, we have another market-leading manufacturer that's famous for its top-notch products. But, in contrast to the JKS disconnects, these are much more affordable. In fact, they are one of the cheapest offers on the market and carry incredible value. Off the road, they hold their own even in the toughest situations. Compared to the stock JK gear, the Rough Country disconnects are a God-sent.
Add a lifetime (replacement) warranty, and you'll see why this set is so popular among fans of extreme driving. The only downside – the material quality leaves a lot to be desired. Don't get me wrong, it's decent, and won't fail you in the middle of the road. But, it's clear that the engineers did whatever they could to lower the manufacturing costs.
Pros & Cons
Significantly enhances articulation off the road
Includes a lifetime replacement warranty
One of the most affordable disconnects on the market
The material quality is average at best
Expert Recommendations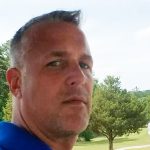 If you're ok with the modest material quality, these Rough Country disconnects will be worth a look. They are quite affordable, come with a replacement warranty, and instantly improve articulation, handling, and, of course, tire traction. As a low-budget set, this will be a safe bet.
3. TeraFlex 1753010 Sway bar Disconnect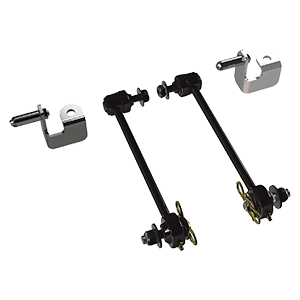 Durable, easy to remove, and noise-free – that's the TeraFlex sway bar disconnect in a nutshell for you. To secure it away, you'll need less than a minute – just keep it in the garage somewhere until your next off-roading adventure. And while this set isn't intended for city/highway use, on-road performance is still decent. Next, thanks to the high material quality and strong build, the links will serve you for a long time.
There's one issue, though, and it has to do with the installation. Experienced Wrangler drivers will be able to pull it off, but regular folks will probably have to hire a mechanic to handle everything. The reason: there may be some bending, cutting, and "creative thinking" involved, which can only be done with the right set of tools and at least some basic skills.
Pros & Cons
Take less than a minute to secure away
Strong, noise-free performance on and off the road
Above-average durability and longevity
Challenging installation for a novice
Expert Recommendations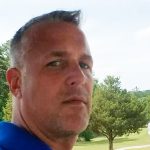 This TeraFlex gear will be a great purchase for a fan of the wilderness. And while the installation process may be a challenge, the strong, silent performance, high durability rating, and overall build quality make it all worth your while. The price is a bit above the average, but a good deal nevertheless.
4. Rugged Ridge 18321.21 Front Sway Bar End Link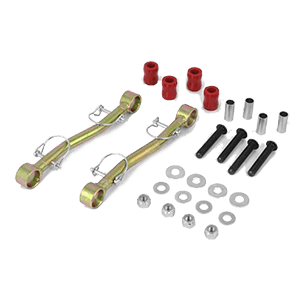 For a guaranteed boost in steering and handling, this Rugged Ridge sway bar link is a bargain. It's cheaper than most similar products and is made of high-quality stainless steel. Plus, the package includes all the necessary nuts and bolts for installation. The bad news is – while the manufacturer did its best to make installation a walk in the park, it's still not very "user-friendly". To install this disconnect system, you'll need to drill new holes.
The bolts that come packed with it are just too big to fit in the factory holes. On top of that, the pins may be hard to remove, especially if you don't have the proper tools. With that said, Rugged Ridge's deal is still one to consider. If you're patient and know your way around cars, it will be money well spent.
Pros & Cons
Greatly improves handling and steering
Includes all the necessary installation hardware
Solid construction/material quality (for the price)
You might have to drill new holes for the bolts
Expert Recommendations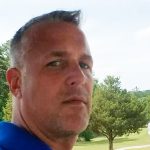 The biggest con of this otherwise excellent sway bar disconnect link kit is the tricky installation process. On the bright side, it will greatly improve handling and increase traction with the road. The above-average build and material quality, along with the generous package are nice bonuses to sweeten the deal.
FAQ
What's the #1 Issue with Sway Bar Disconnects?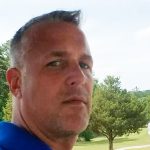 The most problematic and annoying problem with disconnects is rattling. If they're of poor quality, the entire suspension system will start to vibrate and wobble, turning your off-roading trip into a disappointment. Make sure they fit snugly and come packed with premium-quality rubber bushings. Oh, and don't over-tighten the disconnects as that can also lead to undesired consequences and worsen the overall ride quality.
I have a 4-inch lifted Jeep JK. Will these SBDs fit?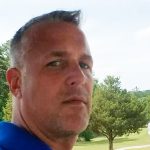 Check the specifications to make sure of that. Different sway bar disconnects fit different lift heights. Some experts claim that if, say, the SBDs are for a four-inch lift, they will easily go along with a 3.5-inch lift, or lower, but that's not really true. Making this work will require mechanical expertise, and that's something that most drivers lack. Besides, if you experience compatibility issues, it shouldn't be a problem to request a replacement from the manufacturer.
What Happens When I Disconnect the Sway Bars?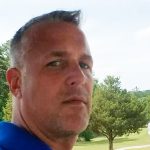 When they're connected, the front left and right tires have very little room to maneuver. But when you disconnect the bars, that makes the left/right wheels a lot more independent and flexible. Imagine you're trying to "climb" a narrow rocky hill. If the front wheels are linked one to another, it will be really hard to find enough traction with the road. That's why most off-roaders prefer to separate them from each other – so that it's easier to find a grip and conquer the trail.
Best Sway Bar Disconnects for Jeep JK Comparison Table
Product
Product Information
View on Amazon

Editor's Choice

1) JKS 2034

Best Features:
– One of the best choices for off-roading fans
– Easy installation (thanks to the adjustable threaded body)
– 30-day JKS refund policy
Lift: 2.5-6.0 inch
Fits: 2007-2018 Jeep Wrangler JK
Available Options:
– 0-2.0 inch Lift

2) Rough Country

Best Features:
– Greatly increases articulation without any compromises
– Backed by the company's lifetime replacement warranty
– A decent product that won't cost you much
Lift: 0-2.5″
Fits: 2007-2018 Jeep Wrangler JK
Available Options:
– 3.5-6 inch Lift

3) TeraFlex 1753010

Best Features:
– Easy to "tuck away" and store when not in use
– Silent performance – doesn't make any noises
– Impressive durability and reliability
Lift: 0-2.5″
Fits: 2007-2018 Jeep Wrangler JK

4) Rugged Ridge

Best Features:
– Provides an instant improvement in handling
– Packs a long list of installation hardware
– Decent build and material quality for the price
Lift: 4.0″-5.0″
Fits: 2007-2018 Jeep Wrangler JK
Conclusion
So, there you have it – four of the best Jeep JK sway bar disconnects. If you're mostly driving it to work and to take the kids back home from school, this will pretty much be a waste of money. On the other hand, drivers that are serious about off-roading and want the best performance will definitely benefit from an aftermarket set. With Rough Country, you'll get an affordable price-tag and a guaranteed articulation increase.
The TeraFlex system is extra durable and reliable. Plus, it can be easily secured away when not in use. Rugged Ridge promises a big boost in handling and above-average material/build quality. Finally, JKS has the most expensive set of disconnects on the list. But, it's very easy to install and will conquer even the most challenging trails off the road. Which brand has the best offer? Let me know in the comments!