If you're driving an SUV, crossover, or sedan, a cover will be pretty much useless. However, owners of trucks like the Tundra can benefit from it a lot. That's especially true for drivers that carry stuff around on a regular basis. To rest assured that your things are fully protected from rain, snow, or sand, you'll need the Best Tonneau Cover for Tundra Crewmax
I know a guy who specializes in aftermarket parts for trucks, and he helped me come up with the following list. It includes three of the finest bed covers for Crewmax that will be money well spent. Join me, and let's take a closer look at each one and see which brand has the best option for you.
1. Tyger Auto T3 Soft Tri-Fold Truck Bed Tonneau
Tundra drivers living in Arizona, Alaska, or any other state where the climate tends to get rough might like what Tyger Auto has in stores for them. This tonneau cover is dual-coated and tear-resistant. It also includes high-quality aluminum frames that can withstand even the harshest wind. The front clamps ensure security, while the real clamps are for a quick latch.
Tyger patented this design, and, even though it's a soft cover, it's very well capable of keeping the bed protected. Installation is very easy and you won't have to do any drilling, cutting, or bending. The bad news is – the cover tends to "bow up" in the middle. Apart from the esthetic part, it also starts to flap, which can make a frustrating noise when you're driving on a highway. Most drivers don't mind this, though.
Pros & Cons
Dual-coated vinyl; aluminum frames
Includes anti-weather and tear protection
Well-suited for harsh climates
Tends to bow up in the middle and flap a bit
Expert Recommendations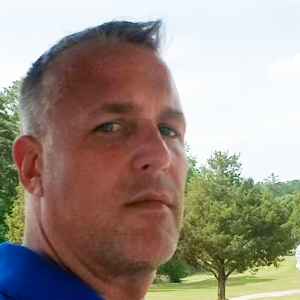 What is it that you're looking for in a bed cover? Is it durability, decent material quality, and strong protection against harsh weather conditions? If the answer is yes to all those questions, then you might've found the perfect tonneau cover with Tyger Auto. It's a bit flappy, especially on a busy freeway, but that's not a very big deal.
2. TruXedo TruXport Soft Roll Up Truck Bed Tonneau Cover
The next bed cover on today's list comes from TruXedo. This company is known for crafting aftermarket equipment for a wide range of customers. Now, one of this cover's biggest selling points is its price. It is significantly cheaper than most similar products and is on par with the more expensive deals. Plus, it's backed by a (hassle-free) five-year warranty, which adds to its overall appeal.
The high-quality leather-embossed vinyl isn't afraid of extremely hot or cold temperatures. The tarp tension, in turn, can be easily controlled to make the cover as tight as you want it to be. I do have one complaint, though: with this TruXedo bed cover, it can be a challenge to reach the forward corners (that can be found right beneath the rails).
Pros & Cons
High-quality leather-embossed vinyl
No-hassle five-year warranty
One of the most affordable covers on the market
Kinda hard to cover the forward near-cab corners
Expert Recommendations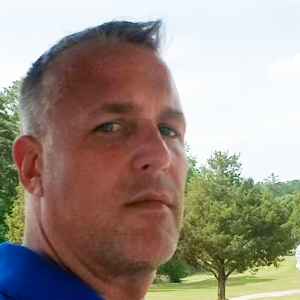 Easy to use, easy to clean, and affordable – that's the TruXedo cover in a nutshell for you. It's made of premium-grade vinyl and includes a five-year warranty. However, on certain Tundra Crewmax models, it can be a bit hard to fully protect the forward corners (near the cab). If that's not a big concern for you, I'd recommend putting this cover on your list of must-haves.
3. Undercover Flex Hard Folding Truck Bed Tonneau Cover
Instead of trying to keep the price to a minimum, Undercover decided to focus on user-friendliness. This bed cover is very easy to install. To remove it, you won't need any expensive tools. The entire process will take less than a minute. As for the ultra-low profile design, it only adds to your Tundra's masculine design. Full access to the bed (and the cargo), brick-strong prop rods and straps are a part of the picture as well.
I also want to mention the durable and extremely lightweight FRP panels. This material is more dent resistant than aluminum, by the way. Overall, Undercover did a fantastic job with the Flex hard folding cover. The only downside – the rubber doesn't always lay flat, even though the manufacturer claims it will if you leave it under the sun for a day or two.
Pros & Cons
Low profile – easy to install and to remove
Advanced FRP panels – strong and lightweight
Comes with a three-year no-defects warranty
Sometimes, the rubber refuses to lay flat (like it should)
Expert Recommendations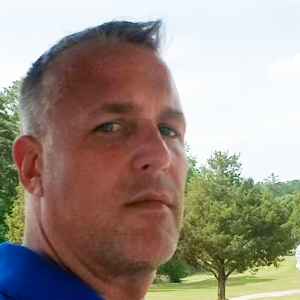 The low profile, high-quality FRP panels, and three-year warranty make the Flex cover worth your while. It's lightweight, durable, easy to install and to remove, and can be "switched" between three positions (open, closed, and half-closed). Too bad the rubber tends to get creased (and the sun won't be able to help you with that).
Best Tonneau Cover for Tundra Crewmax (Updated May, 2023)
Product
Product Information
View on Amazon

Editor's Choice

1) Tyger Auto T3 Soft Tri-Fold Truck Bed Tonneau

Best Features:
– Patented dual-coated vinyl with aluminum frames
– Weather-tight and tear-resistant cover
– Easily handles weather extremes
Size:
5.5′
5.5′
6.5′
8′
Type: Hard Top/Soft Top
Fits Models:
Toyota Tundra (2007-2020)

2) TruXedo TruXport Soft Roll Up Truck Bed Tonneau Cover

Best Features:
– Leather-embossed vinyl – very easy to open and close
– A US-made product with a 5-year warranty
– An incredibly affordable deal
Size:
5.5′ Bed
6.5′ Bed
Type: Soft Top
Fits Models:
Toyota Tundra (2014-2020)

3) Undercover Flex Hard Folding Truck Bed Tonneau Cover

Best Features:
– Low profile, easy removal, and no drilling required
– Features FRP panels (stronger and lighter than aluminum)
– Includes a three-year no-defects warranty
Size:
5.5′
6.5′
Type: Hard Top
Fits Models:
Toyota Tundra (2007-2020)
Conclusion
Unless you want to end up with ruined cargo every single time it starts to rain, snow or the wind gets aggressive, a tonneau cover is a must. While the most advanced products are rather expensive, mostly, you can get something decent for a reasonable price. For example, TruXedo offers one of the least expensive bed covers and backs it up with a five-year warranty.
Tyger may be an excellent choice if the climate in your area is harsh and unforgiving. Finally, Flex by Undercover is very easy to install and open/close and comes with a three-year no-defects guarantee. These are all worthy products. Still, it's very important to make an educated choice so that you don't regret it later!