The Powerstroke is a state-of-the-art diesel engine, specifically designed for pickup trucks. It's one of the most potent motors to ever hit the market. However, that also means you gotta take proper care of it. I'm talking about a premium-quality air intake, radiator, and, of course, regular oil changes. And then you've got the coolant. Over time, the dirt, grime, and sludge that build up inside of the engine bay can cause you lots of trouble.
So, the question is – how can you keep that coolant clean without having to drain it every single month? I've got a solution for you right here! With the Best 6.0 coolant filter kit, you'll be able to keep contaminants at bay and extend the engine's lifespan. Check out my list of the best filter kits to date!
1. Mishimoto – Best Coolant Filter Kit for 6.0 PowerStroke
One of the biggest "turn-offs" for the average truck owner when it comes to coolant filters is the installation process. Many drivers believe that it's gonna take them ages to set everything up properly. Others think they'll need a mechanic's help for that. Well, this won't be a problem with Mishimoto, because this kit takes very little time or effort to get mounted. Besides, the package is covered by the manufacturer's lifetime warranty.
As a bonus, you'll get to choose between three different colors: black, blue, and red. With the hood popped, they all look pretty cool, by the way. The biggest downside is the slightly steep price tag, compared to the market average. On the other hand, the reliable, long-lasting construction, ease of use, and decent performance make it all worth your while. So, in many ways, this will be money well spent.
Pros & Cons
Takes very little time to install
Three different colors to choose from
Backed by the company's lifetime warranty
A bit on the expensive side
Verdict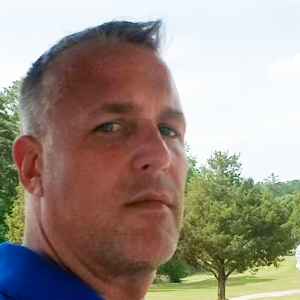 Looking for a premium-quality coolant filter kit for the Powerstroke engine? You might want to stick with Mishimoto. Despite the high price, it's got a long list of pros: straightforward installation, a decent warranty deal, and, above everything else, excellent filtering. A no-brainer if you're ready to pay a little extra.
2. Diesel Power Shop – Best Coolant Filter for 6.0L
Next up, we've got another fan-favored filter kit for Ford's powerful engine. It works especially well on the 6.0-lit model, as it was specifically designed with older motors in mind. The first thing that'll catch your attention is gonna be the affordable price. DPS decided to appeal to a wide range of truck drivers with a low-budget cost. So, what will you get for that? Can this coolant filter pack deliver solid results for your vehicle?
The answer is yes, it can. It features a handy one-piece hose design and, like Mishimoto, takes little time to assemble. And, overall, it delivers excellent results despite the below-average price. What I didn't like about the Diesel Power Shop was the delivery time. Some customers complain that it takes them a while to ship the goods. Other than that, this right here is a safe bet for the Powerstroke.
Pros & Cons
One-piece hoses for ease of use
Excellent performance for the price
An excellent choice if you're on a low budget
Takes a long time to arrive
Verdict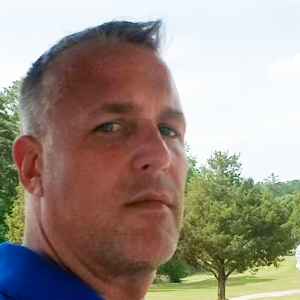 As a somewhat older engine, Powerstroke needs proper cooling to reach maximum efficiency. And, that will be very well possible if you get the DPS coolant filter. It can keep the antifreeze free from sludge, deposits, and other contaminants. It's cheap, efficient, and up to the task.
3. DK Engine Parts – Best Ford 6.0 Coolant Filter Kit
This is the only kit on the list that's compatible with the 2003-2010 series of Powerstroke engines, as opposed to the limited 2003-2007 coverage. Another big pro is the top-notch filter. Manufactured by Baldwin, it's considered to be the best unit for any modern-day coolant. And you won't have a hard time installing it, because it's just gonna be a standard mounting-plugging routine. Besides, DK comes packed with a detailed installation guide.
I do, however, have to mention that the included valves and clamps aren't at all durable. Sometimes, they crack, and that can be fixed. In other cases, they start to leak after a month or two and create a mess of things in the engine bay. Yes, the hardware is flimsy; you might want to get a more reliable pack online. So, keep that in mind and consider all the pros and cons before committing to this product.
Pros & Cons
Compatible with a long list of Powerstroke engines
Top-notch Baldwin filter for maximum efficiency
Includes a detailed user manual
Verdict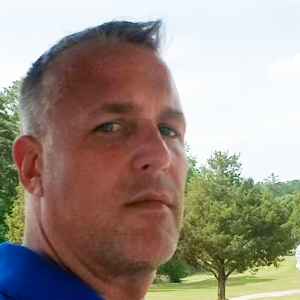 If not for the unreliable installation hardware, this would've been a market-leading coolant filter kit. Still, it's very well capable of handling contaminants thanks to the Baldwin filter. Plus, it fits a wide range of Powerstrokes. So, drivers that are ready to buy a third-party hardware set will greatly benefit from DK.
4. Auto Parts Prodigy – Best 6.0L Diesel Coolant Filter Kit
In contrast to the previous filter kit, the one by Auto Parts is all about reliability. It's got a mighty set of hoses and valves that can withstand the pressure and last for many years, even after you replace the filter. The included hardware is of high quality as well. Crafted from rust-resistant materials, it won't cause you any trouble on the road. In many ways, 6061 aluminum is the best choice for a filter kit, and that's exactly what the engineers went for.
My only complaint has to do with the hoses. While they're pretty decent, they are still a bit too short. This kit is designed for the 2003-2007 Powerstroke and will be a perfect fit. But, you might have to stretch things up a bit to make the hoses reach the radiator bleed line and the heater core line. That's pretty much the only significant downside, though.
You can also look at the analogue of Coolant Filtration System for 2003-2007 Ford Powerstroke 6.0L from Sinister Diesel:
View on Sinister Diesel
Pros & Cons
Crafted from industrial-grade 6061 aluminum
Packed with high-quality hardware
Reliable: doesn't crack/leak under pressure
The hoses could've been longer
Verdict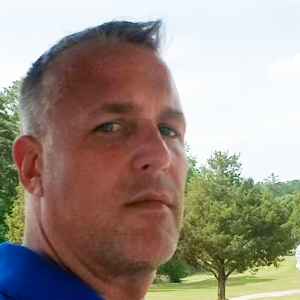 Made to last, the Auto Parts Prodigy coolant filter kit will increase the engine's life at a reasonable price. It's an easy fit for the 6.0-lit Powerstroke (although the hoses aren't particularly long). Protected against cracks and leaks, this package's a bargain for most Ford drivers.
5. GAM – Best Coolant Filtration System Kit for 6.0L PowerStroke Diesel
What can you expect to get with GAM? Is this company's coolant filter better than the rivals? First of all, I want to mention the 12-month replacement guarantee that comes along with a 30-day hassle-free return period. On top of that, the customer service is always available and up to the task. They are pretty helpful and very quick to respond, which can't be said about many manufacturers.
And, this is a US-made product. It was designed and crafted in the States using local materials. The package includes all the necessary valves, clamps, and other hardware for installation. Sadly, there's no user guide. But, since the mounting process is rather simple, you should be able to handle it manually.
You can also look at the analogue of 6.0L COOLANT FILTRATION SYSTEM XD143 from XDP:
View on XDP
Pros & Cons
Covered by a 12-month replacement guarantee
Fast, helpful customer service
A 100% US-made product
Doesn't include installation instructions
Verdict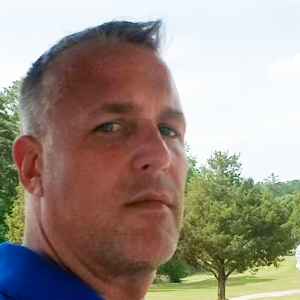 While the GAM filtration system might not be the most efficient, affordable, or famous option, it definitely does deserve your attention. With it, you'll get a generous 30-day return/12-month replacement guarantee, helpful customer support, and above-average efficiency for the Powerstroke.
Buyer's Guide
If this is your first time investing in a coolant filter kit, I strongly recommend checking out my Buyer's Guide. It will only take five minutes to read through, but it will help you make an educated choice. What's the right price for a decent-quality kit? Why is it important for the filter to be an ideal fit with your engine? What else should you know before making a purchase? Also discover here What Does a Coolant Filter Kit Do. Read on, and you'll find all the answers!
Don't Go Cheap
I learned this one the hard way. If you try to save bucks on a coolant filter kit, you'll end up disappointed with your purchase. On the other hand, there's little reason for buying unreasonably expensive kits – that's also very true. So, where is the golden middle, exactly? It's pretty simple: $80-150 is the price range to keep in mind. With most brands, anything that costs less than $100 isn't worth your attention.
However, as we've learned from today's list, some manufacturers manage to provide decent-quality kits at a very affordable price. Be very careful when navigating through the available coolant filters and make sure your pick's got the best bang for the buck. For that, check the specs: if it's compatible with your truck, includes all the necessary hardware, and is backed by a warranty, that means you've got a winner on your hands!
Make Sure It's a Perfect Fit
Arguably, fitment is even more important than the price. The reason: unless it's a 100% direct, bolt-on fit, you won't be able to use the kit properly, no matter how great it is. So, again, take a good look at the specs or find the compatibility chart. That way, you can be sure that there won't be any issues with the installation. And no, there are no universal coolant filters that you can just buy and mount on any truck, SUV, or sedan.
The hoses and the valves need to be a match with your vehicle. Next, the brackets have to be compatible with the engine bay. And, most importantly, the filter should be designed and manufactured to be an ideal match with the motor. And even if you find a kit that was built for the Powerstroke, it might not go "hand-in-hand" with your engine's model year. Yep, gotta be very careful with this!
Check the Package
You won't be able to install the filter unless you've got a set of hardware. I'm not only talking about the bracket, but also the valves, bolts, screws, nuts, and washers. Now, most brands include all the necessary installation hardware with the package. However, it would still be wise to check. Otherwise, you'll have to order it all separately, which can take a long time and (sometimes) cost you quite a lot.
Longevity + Warranty Deals
This is important: coolant filters don't last for very long. The first filter is recommended to be changed once you go over the 500-mile threshold. The second one will last for up to 3K miles. After that, you can ride around with one single filter for at least a year. But, that doesn't mean you shouldn't look for a manufacturer that backs its product with a warranty deal.
Besides, all the other parts (the hoses, the filter block, and everything else in between) can go on for many years. A 12-month replacement guarantee is the best thing the market has to offer. Sometimes, you'll also get a 30-day refund policy, which is also good news. Last, but not least, look for a company with decent customer service. The staff should be quick to respond, helpful, and client-oriented.
Efficiency
The only way to figure out a kit's efficiency is by looking at its filter. Right now, Wix is the most popular choice for most manufacturers. And if you want maximum efficiency, go with the Baldwin filter. It's slightly better than Wix and usually lasts a bit longer. But, Wix will be more than able to handle whatever you throw its way.
Here's how filters work: when the coolant is flowing through the system, it carries contaminants along with it. A filter's medium, in turn, traps that sludge, preventing it from causing harm to EGR/oil cooler, the radiator, or any other unit. No matter which company you go with, the main concept will always be the same.
Conclusion
And that is pretty much all for today! No matter how advanced and reliable your cooling system is, it will be taken over deposits unless you do something about that. As we just learned, a coolant filter kit is an affordable, easy-to-use, and highly effective solution to this problem. As long as it's an easy fit for your truck, comes at a reasonable price, and includes all the necessary hardware, it will be a worthy investment.
Now, every single filter kit on the list – five in total – was specifically designed with the Powerstroke engine in mind. They have proven their effectiveness in numerous tests and will help keep the coolant in optimal condition. Still, there are some differences between these units. So, pay extra attention to the pros-cons to make the right choice!