What's the best thing about third-party headlights? They are highly reliable, have an impressive lifespan, and look great. Even if you've got a decent pack of lights on your vehicle, they still won't be a match for a premium-quality replacement set. So, today, we'll have a close look at the Best Aftermarket Headlights for Ford Super Duty. It took me a little over a month to compile the list.
Overall, I picked five headlight packs for Ford's famous heavy-duty truck. They've all successfully passed the test of time and will be a worthy investment for the average American driver. There's still a lot to discuss, of course. Some lights are cheaper, while others boast implacable performance, easy fitment, and strong resistance. Ready to check them all out? Let's get to it!
What's a Good Aftermarket Headlight?
Most importantly, it needs to be a unit that fits your truck perfectly. Next, the installation process should be hassle-free and take little time and effort. As for the technical aspects, look for a set of headlights that have an above-average lifespan. The same is true for the brightness (measured in Lumens). If your Super Duty is equipped with halogens, pretty much any third-party bulbs will be brighter – keep that in mind.
The pricing, warranty, the package (which should include all the necessary installation hardware), and the material quality are also very important, along with protection against natural elements. So, yes, there's a lot to consider before making a purchase. If you want to learn more about all these factors and become a pro at picking aftermarket headlights, check out the Buyer's Guide and the FAQ section right after the reviews!
Best After Market Headlights for Ford Super Duty Review
1. OEDRO – Best Aftermarket Headlights for Ford F350 2007
If you're driving a 2005-2007 Ford Super Duty truck, OEDRO might be exactly what you're looking for. These headlights fit the 250-550 heavy-duty monsters and add a very trendy, eye-grabbing touch to the front grille. The design is equally retro and modern. Another big pro is the high resistance to temperature extremes. No matter how hot or cold it is outside, the lights will be able to handle the pressure.
Protection against aging and fading is a part of the deal as well, thanks to clever engineering and premium-quality materials. What I didn't like about this otherwise excellent product was the brightness of the DRL lights. While it's pretty decent (and better compared to the stock lights), it's still not on par with the rivals on the list. Apart from that, I'd say OEDRO is a safe bet for most drivers out there.
Pros & Cons
Aggressive, trendy headlight design
Easily handle temperature extremes
Resistant to fading and aging
The DRLs could be a bit brighter
Verdict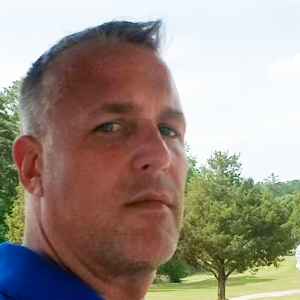 Super Duty Ford truck owners looking for reliable and resistant headlights will find OEDRO's offer to be worth their attention. Protected against extreme heat, cold, fading, and aging, these aggressive headlights are one of the best options on the market right now. Too bad the DRLs are a bit dim.
2. AKKON – Best Aftermarket Headlights for 2015 Ford F 250 Super Duty
This next set of headlights was crafted with the latest Super Duty trucks in mind. So, if you're driving, say, a 2015 F250, AKKON will be very easy to install. Thanks to the bolt-on, direct installation, you will be done with the whole thing in less than an hour. No wiring, cutting, or bending will be involved. Just remove the factory lights, mount the new ones, and hit the road!
Engineered from premium-quality materials, these headlights are just as durable and long-lasting as the previous pack on the list. On top of that, they don't only meet but exceed industry standards and specifications, which makes them an even more attractive choice for a Super Duty owner. AKKON isn't a particularly cheap set of headlights, though, and that's its biggest con.
Pros & Cons
Direct, hassle-free installation (no wiring needed)
Crafted from reliable, long-lasting materials
Meet and exceed toughest industry standards
Slightly on the expensive side
Verdict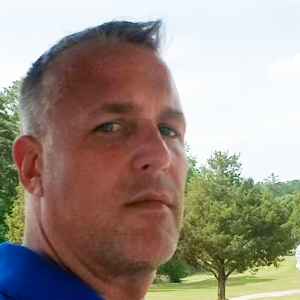 If you're ready to pay a bit extra for one of the best aftermarket headlights for the 2011-2016 Super Duty truck, this might be exactly what the doc ordered. Fast, hassle-free installation, durable construction, and compliance with the industry standards turn them into a must-have.
3. Spec-D – Best Aftermarket F 250 Headlights
Available in three different colors, the Spec-D headlights are one of the cheapest options for the F250, and that is their most significant selling point. But wait – what will you get with Spec-D? Is this product on par with the rivals, or not? Well, it is, actually! With the package, you'll get a generous warranty deal: a 30-day refund + a 90-day replacement guarantee.
So, if you find manufacturing defects, or if the headlights turn out to not be a direct fit, you'll be able to get your money back (or, at least, a new set). Delivery times are pretty impressive as well: the company takes very little time to ship the headlights to all 50 states. There's one minor downside, though: adjusting these headlights requires slightly more time and effort than usual, but nothing you can't handle.
Product Rating
Quality of Materials
4.9/5
Pros & Cons
Available at a very affordable price
30-day refund/90-day replacement warranty
Fast shipment/delivery across the States
Might take some effort to adjust
Verdict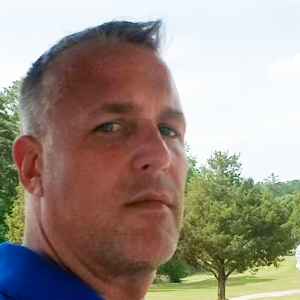 Are you on a tight budget and not ready to invest in the more expensive headlights? Then pay extra attention to Spec-D. Available at a very affordable price, these headlights are covered by a 30-day refund/90-day replacement guarantee and are very fast to arrive at your doorstep.
4. Spyder – Best LED Headlights for Ford Super Duty 2002
Ok, now let's take a look at the Spyder product. Crafted for the 99-04 Super Duty trucks, these headlights are like the "golden middle" that will satisfy most modern-day drivers. First of all, they are a direct fit for many different trims and configurations, which is a big pro. Next, thanks to the 30-day satisfaction guarantee, potential buyers will get peace of mind. As for the lights, they're much brighter than what you'll get for this price range.
Just keep in mind that while the black and chrome headlights won't cause any trouble, the smoke/black smoke lights are not street-legal. That means you'll only be able to use them on your off-roading trips, not on city streets or highways. This will be a downside for professional heavy-duty drivers that mostly stick to "civilized" roads.
Product Rating
Quality of Materials
4.9/5
Pros & Cons
Brighter than most lights on the market
Compatible with a long list of trucks
Backed by a 30-day satisfaction guarantee
Smoked lights – not street-legal
Verdict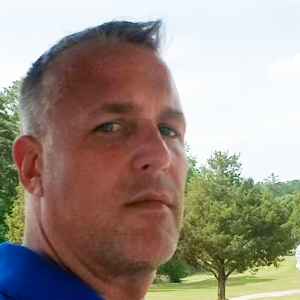 Extended compatibility, impressive brightness, and a standard 30-day guarantee make the Spyder headlights a worthy investment. OEM fitment, a long service life, and a generous package will be a part of the deal as well. One thing to keep in mind: the smoke lights are not for street use.
5. Fahren 9007/HB5 LED Headlight Bulbs – Best Headlights Bulbs for Ford Super Duty
Finishing up with the list, let's take a quick look at a premium-quality set of headlight bulbs. Yes, in contrast to all the other products that we've already reviewed, with this package, you'll only get a pair of LED headlight bulbs. That makes them incredibly cheap; but, they won't work without the factory gear. With Fahren, you'll get a market-leading lifespan (up to 50K hours).
The wide, far-reaching light beam is another important feature that makes these units stand out. The main body of the bulbs, in turn, is well-protected against water, dust, and other natural elements. Three times brighter than standard halogens, very easy to install (you'll be done in ten minutes), and highly compatible, these 9007 lights are, indeed, a reasonable investment.
Product Rating
Quality of Materials
4.9/5
Pros & Cons
Impressive lifespan (50K hours)
100% water- and dust-proof
Wide lighting area – no blinding
Verdict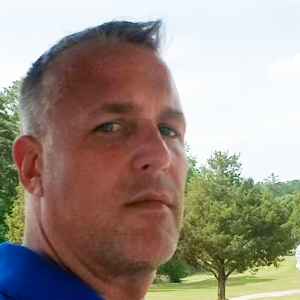 If you're happy with the stock headlights and only want to replace the bulbs, check out what Fahren has in stores. These bulbs boast a 50K-hour lifespan, protection against all known natural elements, and a strong, all-consuming light beam, along with fast, simple installation.
How to Install Aftermarket Headlights on Ford Super Duty?
Well, you could always ask a mechanic you know or an auto shop to handle everything for you. But, that's gonna cost $100-200 or more, depending on where you live. So, to avoid all that extra cost, this can be done manually. Don't worry: there's nothing hard about third-party headlight installation. The hardest part is removing the factory set and the whole process will take less than an hour.
All you'll need is a minimal set of tools (a standard-issue Phillips screwdriver and a pair of gloves) and basic skills. Start by popping the hood of the Super Duty. Next, check the screws that hold the headlights in place – four in total, two on the bottom, and two on the top. You'll find the bottom screws right where the headlight "meets" the bumper. They'll be mounted horizontally, while the screws on top are secured vertically. Go ahead and remove them all.
Do you see a plastic tab "sitting" on top of each headlight? It serves as a protective layer for the lights. Well, you need to push it a bit so that the headlights can be removed. Be careful not to damage anything! Now, depending on what the aftermarket headlight set includes, you might want to remove the bulb assembly as well. This is very easy to do: unplug the connections from the bulbs (two in total) by pushing the tabs and pulling the connections.
Next, turn the bulbs (counterclockwise) and they'll come off without a fight. Replace the bulbs, put the connections into the brand-new assembly, and turn them (this time, turn them clockwise) to secure everything. Finishing up, grab that Phillips screwdriver and tighten the four screws. Again, some packages include installation hardware; others force you to use the stock set. Take the lights for a spin, and that's it!
How Do I Adjust my Aftermarket Headlights?
This is another popular question. If you're driving around with badly-adjusted headlights, that can lead to all kinds of trouble. First of all, the lights won't be very effective. Secondly, you might end up blinding oncoming drivers. And finally, misaligned headlights are illegal in many American states, and the laws are pretty strict about this.
On the bright side, manual adjustment is very well possible. The first step is to find a large, smooth wall to test the headlights. That's right: we begin by locating a suitable spot for our "fine-tuning". A garage or parking lot wall will do just fine. Once the Super Duty is parked, make sure the trunk is empty and the tire pressure is even.
Speaking of parking, I recommend positioning the truck at least 10 feet away from the wall (15 feet will also do). Plus, it's important for the vehicle (or, rather, the shocks) to be leveled. Ok, now go ahead and turn both headlights on. Get out of the truck and mark the center lines (both vertical and horizontal) on each beam.
The two center lines MUST be even. If they're not, grab a tape measure to, well, measure how misaligned the lower mark is and adjust the other marker to fit its height. Next, back the Super Duty 25 away from the wall – be very precise about this. Turn off the lights. With that done, find the adjustment screws. Remember: you'll have to get rid of the trim ring to gain access.
You've got two screws for adjusting the vertical and horizontal positions of the lights. Block the second headlight so that you can focus on one single beam. The idea here is to make sure the top of the brightest part of the light beam hits right into the center of the tape line we made earlier. Next, see that it shines a bit to the right of the vertical line. Repeat the process with both headlights, and you're done!
Why Do my Aftermarket Headlights Flicker?
The biggest benefits of aftermarket headlights are safety, longevity, and "beefed up" looks. On top of that, new bulbs cast a wider beam. As for the disadvantages, the most common (and annoying) con is the flickering effect. Sometimes, it goes away after a few circles around the block. However, you shouldn't take this issue lightly. Over time, flickering can turn into something really serious, like a short circuit.
In that case, the new lights will be damaged beyond repairs. Plus, the truck's electronics might also get affected by this, which is bad news. So, why do third-party lights flicker, and what can we do to fix that? There are various causes, with failed communication between the onboard computer and the headlight's electrics being the most common one. The reason: the frequency and power requirements of LEDs are different from those of halogens.
This is easily fixed by installing an adapter, a LED decoder, or a load resistor. They make sure there is no "misunderstanding" between the truck's computer system and the headlights. But what if you bought all those devices, yet the problem isn't going away? Check the CAN-bus system – its compatibility with various aftermarket devices. That's right: before ordering an adapter, see that it fits the Super Duty's CAN-bus system.
Last, but not least, an unsteady current/voltage can also cause flickering issues. In that case, diagnose the wirings, switches, and relays. Still having trouble with the headlights? Then get your hands on a LED driver and connect it to the headlights. These things are pretty reliable and do a decent job of stabilizing the power levels, eliminating flickering. Oh, and don't forget to examine the battery: chances are, it's weak and can't sustain a strong current.
Buyer's Guide
So, we just learned how to install a new set of headlights and how to adjust them for proper illumination. Next, we talked about the flickering issue and ways to fix it. Now let's dive in a bit deeper and check out some key factors that set premium-quality aftermarket headlights from average-at-best products. We'll talk about ease of installation, proper anti-weather protection, longevity, pricing, and more.
#1: Direct Fit + Bolt-on Installation
Look for a headlight set that's a direct fit for your truck. And don't just type "Super Duty lights" in the search engine and expect them to be a perfect fit. Aftermarket headlights only work with a limited number of vehicles/generations. That's why it's vital to find a package that's 100% compatible with your truck's make, model, and trim level.
That way, the headlights will be very easy to install. No wiring, soldering, cutting, or trimming will be involved. And one more thing: most third-party headlights are crafted in the image of a certain vehicle's factory gear. So, you won't even have to worry about the hardware, as the truck's stock bolts and screws will work just fine.
#2: Protection against Elements
No matter how efficient the new headlights are, if they're not protected against the weather, they'll be ruined before long. First of all, I'm speaking about anti-water protection. So, look for "waterproof" or "leak-free" in the specifications. Protection against dust, pollen, and dirt should be a major concern as well. For the bulbs, see that they've got at least a standard cooling system to keep them from overheating.
Yes, headlight bulbs can get pretty hot, especially the LEDs. The headlight assembly will also greatly benefit from high-temperature resistance, along with protection from corrosion, abrasion, and oxidation. That's pretty much it: as long as the headlights are secure against the weather, you won't have to worry about the material or engineering quality much.
#3: Extended Life Cycle
This mostly refers to the headlight bulbs. A top-quality set can last for as long as 50K hours. Now, that's two to three decades depending on your driving style and how often you use the headlights. As for assembly, the hardware, and all the other parts, they will last for just as long. The key here is for them to be a perfect fit and to feature anti-weather protection.
#4: Brightness
Keep in mind that unless the headlights cost $500+, the included light bulbs won't be of premium quality. True, they'll be much brighter and have a wider, farther-reaching beam compared to the stock headlights. Still, they won't be a match for the top-of-the-line units. With averagely-priced headlights, the focus is usually on the assembly, the hardware, the connections, wires, DRLs, and more.
If brightness is very important to you, consider saving a bit to get a more expensive set of headlights. Or, you can buy a decent-quality light bulb pack, like the one by Fahren on the list. This will be cheaper and might even be easier to install. Remember this when choosing new headlights for the Super Duty.
#5: Pricing, Warranties, Certifications
How much will a solid-quality third-party headlight set cost you? Well, again, the price is dictated by a long list of factors, including the bulbs, the assembly, and all the hardware, among other things. An entry-level pack can be yours for a little over 100 bucks, which is a very affordable deal. And if you want a warranty, sturdy construction, and easy fitment, look in the $200-350 range.
The best warranty deal is a 30-day refund guarantee. That's more than enough time to test-drive the headlights and discover all the imperfections and flaws. A replacement guarantee will also be a big reason to consider the headlights over the competition. As for certifications, the headlights should meet the ISO, DOT, and SAE standards. That means they will be 100% legal and serve you for a long time.
Conclusion
Alright, that pretty much concludes it! We just checked out five outstanding LED headlight sets for Ford's Super Duty. With aftermarket headlights, you gotta be always prepared before ordering a new set. Otherwise, you'll (most likely) end up disappointed with the performance, fitment, brightness, and all the other aspects that we just discussed. And without a replacement/refund guarantee, that will be money going down the drain.
So, go through my detailed reviews once again and read into the Buyer's Guide and the FAQ before making a decision. That way it will be much easier to make an educated decision and find the best bang for the buck. And if you've got some questions left or if you just want to share your own insight/experience, take advantage of the comment section!