Despite the popular belief, Cummins doesn't belong to any automobile giant like Ford, Chrysler, or Toyota. It's a completely standalone company that does, indeed, provide state-of-the-art engines for the world's biggest car manufacturers. This motor is reliable, flexible, easily customizable, and is an excellent choice if you're a big fan of off-roading and pushing your vehicle to the limit.
As such, an effective cooling system is essential for proper functioning and performance of the engine. A crucial component of this system is the radiator, which helps dissipate the heat generated by the engine. Therefore, it's important to select the right radiator to ensure your Cummins runs reliably and efficiently.
And with the Best Cummins radiator installed, you won't have to ever worry about engine overheating. For today, I picked five market-leading radiators specifically designed for the Cummins engine series. They come in various shapes, sizes, fit different nameplates, and are available at different prices. So, if you're ready to check them out, let's start with the comparison table. Then, we'll move on to the detailed reviews and the Buyer's Guide.

Best Cummins Radiator
Product
Product Information
View on Amazon

Editor's Choice

Best Features:
– Magnetic drain plug + radiator cap for efficiency
– Premium-quality brazed aluminum core
– Protected by a lifetime warranty
Overall Size: 35.5″ x 30.5″ x 5.63″
Core Size: 27″ x 28.1″ / Rows: 2
Inlet & Outlet: 1.97″ / Core Thickness: 1.34″ /
Tank Wall Thickness: 0.08″
Vehicle Fitment: 2003-2009 Dodge 5.9L/6.7L Cummins

Best Features:
– Three rows for maximum performance
– Successfully passed numerous quality-assurance tests
– Available at an affordable price
Overall Size: 36.5" x 23.3"
Core Size: 25.98" x 20.79"
Inlet & Outlet: 1.7"& 1.9"
Vehicle Fitment: 1991-1993 Dodge D250, D350, W250, W350 5.9L Cummins Engine

Best Features:
– Sturdy, durable, and lightweight
– Compatible with a wide range of Dodge vehicles
– Backed by a one-year unlimited mileage warranty
Core Size: 27 x 29.06 x 1.43 in.
Inlet & Outlet: 1.31 in
Vehicle Fitment: 2003-2009 Dodge RAM 2500/3500 5.9L Cummins
2007-2009 Dodge RAM 2500/3500 6.7L Cummins

Best Features:
– Hassle-free, bolt-on installation – OEM fitment
– Precision-engineered to withstand harsh conditions
– Covered by a perfect fit guarantee
Overall Size: 35.5″ x 30.5″
Core Size: 27.0″ x 28.1″
Inlet & Outlet: 1.97″
Vehicle Fitment: 2003-2009 Dodge RAM 2500/3500 5.9L 6.7L Cummins

Best Features:
– Guarantees a 35-45% boost in cooling
– Premium welding craftsmanship and QA
– Incredibly fast shipping within the United States
Overall Size: 35.5″ x 30.5″
Core Size: 27.0″x 28.1″
Inlet & Outlet: 1.97″
Vehicle Fitment: 2003-2007 Dodge RAM 2500/3500 5.9L Cummins
2007-20010 Dodge RAM 2500/3500 6.7L Cummins
1. Mishimoto – Best 3rd Gen Cummins Radiator
If you're the proud owner of a 2003-2009 Dodge truck/SUV powered by the Cummins engine, this radiator will be right up your alley. It was specifically designed to be a perfect fit for a limited number of vehicles and model years. On one hand, that's a big pro, as you won't ever worry about compatibility. However, the limited number of supported nameplates and model years is a con. In any way, Mishimoto covers its radiator with a lifetime warranty.
To add to that, the engineers built one of the most reliable and effective brazed aluminum cores. With it, you'll get almost no distortion, and the performance will be on par with the rivals. I want to also mention the magnetic drain plug (filters out harmful metallic fragments) and the radiator cap (maximizes the coolant's efficiency). So, overall, MMRAD-RAM-03 will be a decent investment.
Pros & Cons
High-pressure cap + coolant protection
Brazed aluminum core for minimal distortion
Backed by a generous lifetime warranty
Fits a rather limited number of vehicles
Expert Recommendations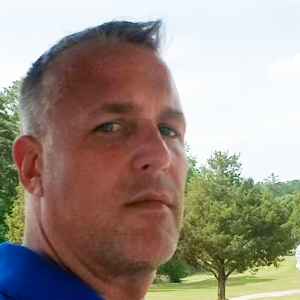 The premium, TIG-welded aluminum core, along with the high-pressure cap and drain plug turn the Mishimoto radiator into a must-have. It's backed by a generous lifetime warranty but only fits a very narrow range of Dodge vehicles and Cummins engines. That's the only significant con, though.
2. Cooling Care – Best Radiator for 1st Gen Cummins 5.9
To have an edge over the competition, Cooling Care manufactured a three-row radiator. That allowed it to significantly improve the cooling efficiency (you'll get a 25% boost compared to the stock system). Plus, to ensure it performed properly under pressure, the company put it through several tests and QA trials. Thus, you can rest assured that this radiator won't give up on you in the middle of the road.
More good news: the price-tag is quite "user-friendly". This is one of the least expensive aftermarket radiators available right now. If you've got a limited budget, Cooling Care might have exactly what you're looking for. Keep in mind, however, that some drivers have issues with leaking on older vehicles. Only a small number of buyers reported that, but still, this could be a problem.
Pros & Cons
A three-row design for strong performance
Passed many quality assurance tests with flying colors
One of the most affordable third-party radiators
Expert Recommendations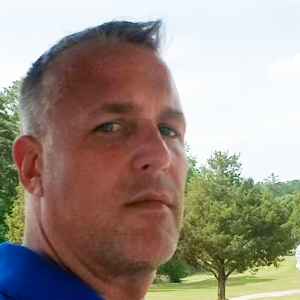 If not for the disappointing leakage issues, I'd call the Cooling Care radiator a crowd-pleaser. It's affordable, very efficient, and rarely breaks down. So, ultimately, it's up to you to decide whether you're ready to compromise a bit on the reliability for the cheap price-tag.
3. Evan Fisher – Best Radiator for 2006 Dodge Cummins
This right here is one of the most flexible and versatile aftermarket radiators to ever hit the dealerships. It's compatible with an impressive range of Cummins-powered vehicles. Tests show that it is especially effective when paired to a 2006 Dodge. The design and construction deserve your attention as well. Thanks to forward-thinking engineering, this radiator is very lightweight and sturdy at the same time.
Evan Fisher covers it with a one-year unlimited mileage warranty (that's the company's standard deal for most products/accessories). What I didn't like about the package was the less-than-ideal user manual. It's not very clear, and for a person who's just getting into aftermarket parts, it can be quite hard to make sense of it all. For example, the fan shroud will block the radiator's way unless you match it up perfectly. Everything will go smoothly once you do that, though.
Pros & Cons
Lightweight, yet durable construction
Fits a long list of Cummins-powered trucks/SUVs
Includes a one-year (unlimited mileage) warranty
The installation instructions can be a bit misleading
Expert Recommendations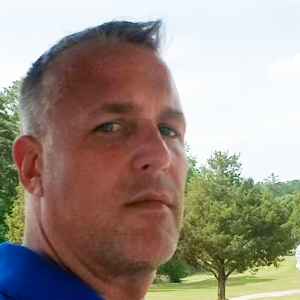 Lightweight, reliable, and highly compatible – that's the best way to describe the Evan Fisher radiator. However, while it's really easy to install once you get the hang of it, the installation instructions can be a bit confusing.
4. Prime Cooling – Best Cummins 6.7 Radiator
The next third-party radiator on today's list is brought to us by Prime Cooling. So, what's it all about – should you consider it over the competition, or not? The best thing about it is the easy, direct bolt-on installation. Thanks to the OEM fitment design, you'll be done with the installation on your own within one-two hours. The same can't be said about most aftermarket radiators, by the way.
Another standout feature is the precision-engineered construction. It's ready to withstand extreme situations without breaking down. The perfect fit guarantee is even more reason to consider the Prime Cooling radiator, especially if you've got a 6.7-lit Cummins V8 engine under the hood. Sadly, the cooling efficiency isn't very different from the factory system. It's better, of course, but you won't see a dramatic improvement.
Pros & Cons
Direct bolt-on installation – can be done in 1-2 hours
Precision-engineered, dual-core design
Backed by Prime Cooling's perfect fit guarantee
Not that different from the stock radiator
Expert Recommendations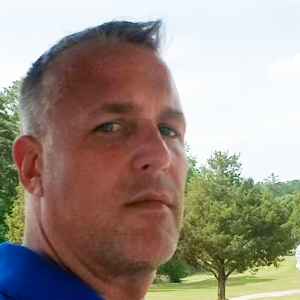 The dual-core design, easy fitment with a wide range of vehicles, and fast, effortless installation are this radiator's biggest selling points. And while it's not the most efficient option on the market, it will still keep the engine nice and cool no matter how challenging the terrain is.
5. OzCoolingPartss – Best Replacement Radiator for Dodge Cummin
And here we have the most expensive third-party radiator on the list. The engineers did a marvelous job with it. First of all, once you install it, the cooling capacity will be increased by up to 45% – that's a market-leading result. Secondly, thanks to leading-edge welding craftsmanship, this replacement radiator will serve you for many years and justify the steep price-tag.
Crafted from full aircraft-grade aluminum with a raw aluminum finish, this is a premium-quality product. Fast delivery and shipment will also be a part of the deal, by the way. On average, it takes this company 3 to 5 working days to deliver the radiator.
Pros & Cons
Provides a 35-45% increase in cooling capacity
Innovative engineering for outstanding performance
Fast shipment: arrives in 3-5 working days
Somewhat expensive, compared to the market average
Expert Recommendations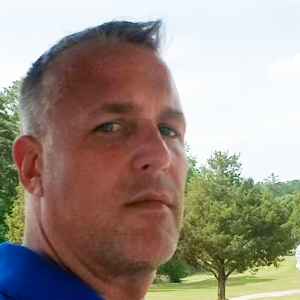 Despite the not-so-cheap price-tag, the OzCoolingParts radiator is a safe bet. It's got an outstanding cooling capacity, takes very little time to arrive, and boasts innovative craftsmanship.
Buyer's Guide
Now that we've talked about all five radiators in detail, it's time to dig a bit deeper and discuss the key points that will "make it or break it" for any aftermarket radiator. First of all, it needs to be 100% compatible with your engine. Next, it should be crafted from premium materials and be efficient even in the most demanding situations, among other things. Here are the most important aspects.
Compatibility and Fitment
That's right: no matter how "universal" the manufacturer claims its radiator is, you'll still have to check the specs to make sure it is going to fit your engine. Otherwise, it will take a lot of cutting, drilling, and other DIY stuff to (maybe) make it work. Go back to the comparison table: in Vehicle Fitment, I included every single vehicle brand and Cummins engine that these radiators will fit.
You can ask the guy at the auto shop to help you find the right pick or use the compatibility chart when shopping online. It would also be a good idea to get in contact with the manufacturer's customer support and ask them to find the radiator that will be compatible with your four-wheeled friend. I'm happy to say that most modern-day radiators are very easy to install on your own. The whole thing will take 2-3 hours, but everything will be straightforward.
Build/Material Quality
Do you know what most radiators are made of? The answer is aluminum. This is one of the most flexible, lightweight, and durable materials on the planet. Plus, it's pretty great at working with extreme temperatures. For example, brazed aluminum keeps distortion to a minimum and improves the cooling efficiency of the radiator.
As for the build quality, TIG-welded construction is the golden standard right now. Some engineers develop unique designs that further improve the radiator's effectiveness (like a dual-core system). A quick note: check the specs for QA and testing. If the radiator went through a series of tests, that means it will be ready for most real-world situations.
Performance and Efficiency
Obviously, you want the new radiator to be as efficient as possible. I just talked about the importance of materials and the build quality in this regard. Now, most brands like to boast how impressive their cooling systems are. So, if you see something like "a 25% increase in cooling", I'd say go for it. This is a very decent result; still, if you're a big fan of the race track or love to spend your weekend off-roading, look for a 35-45% increase.
The cooling capacity isn't the most important aspect, though. Other factors to consider are the surface area (the larger, the better) and the number of radiators/rows. Next, high-quality radiator caps also play a key role. They raise the boiling point of the coolant, while drain plugs keep that coolant free of tiny metallic fragments that have a negative effect on efficiency.
Pricing
Last, but not least, we've got pricing to talk about. Right now, the market has no shortage of solid aftermarket radiators at a fair price. And by fair, I mean you can get a reliable and high-performance radiator for +/- $100. For that kind of money, you'll be able to buy a workhorse that will serve you for up to five years or more. And what about the cheaper options – should they be considered? Of course, they should.
As a matter of fact, I always consider all the other factors that we just talked about before checking the price. If you're happy with the construction-material quality, the radiator's efficiency, and how it fits your vehicle's engine, don't hesitate to buy it even if the price-tag is a bit too low. As for radiators that cost 300, 400, or even more dollars, they are usually backed by generous warranties and outmatch the less expensive rivals in performance and reliability.
Conclusion
In conclusion, buying a new radiator for your Cummins engine is far from an easy task. There are so many factors to consider here, and it can easily take several days (or even weeks) before you find the right one. We all have different needs and budgets, and that's the beauty of it all.
That concludes our journey into the world of the best radiators for the Cummins engine line. As we just learned, they're mostly easy to install, relatively affordable, and greatly improve the cooling capacity. I'm more than confident that you'll find your perfect radiator on the list. For example, Cooling Care has one of the most budget-friendly offers; plus, it boasts three rows for added efficiency.
The OzCoolingParts radiator, in turn, is pretty expensive, but it does provide a market-leading boost in performance and serves for a lifetime. The other three brands have their pros and cons as well; so, make sure you give every single product the attention it deserves. Still not sure which one to pick? Then the Buyer's Guide will help you make up your mind!