Discontinued back in 2011, Dakota is still a popular choice among truck drivers. It's got all the traits of a premium-quality pickup and comes at a very reasonable price. The chassis, suspension, and powertrain are on par with the rivals. However, just like any other truck, Dakota has zero protection for the bed. Do you need to worry about that, though? Aren't beds crafted from stainless steel?
Well, yes, but that doesn't mean they're 100% immune to rain, snow, debris, or UV rays. So, if you want to safeguard it from elements, take a close look at the Best Dodge Dakota Tonneau Covers & Bed Covers. Crafted from vinyl and aluminum panels, they do an excellent job of securing the bed and the cargo from the weather and thieves. Here are my top picks!
Is It OK to Go Through Car Wash with Tonneau Cover?
This depends on the actual cover. If it's a hard folding bed cover, you won't have to worry about anything, as it can easily handle strong water streams and harsh brushes. Hard roll-up covers are also safe against car washes, but you might want to avoid the standard 10-/15-dollar automatic washing centers that we've got all over the States. The reason: if they implement the spinning brushes technique, it can be harmful.
For a soft folding cover, my recommendation is a soft-touch car wash. It will do a great job of cleaning the tonneau cover and not damage it in any way. And what about soft rolling covers? This is the most fragile type, which is why touchless wash is the only real option. So, that's pretty much it: as long as you know the right car wash for your bed cover, you'll be alright.
Best Dodge Dakota Tonneau Covers & Bed Covers Review
1. Tyger Auto T3 – Best Soft Tri Fold Tonneau Cover Dodge Dakota
If you're not really sure whether you want a hard folding or a soft rolling cover, Tyger Auto's soft tri-fold cover might be exactly what the doc ordered. T3 is crafted from 24 oz. marine-grade vinyl. This is a wear and tear-resistant, weather-tight material. The aircraft-grade frames, in turn (crafted from aluminum), make the cover durable and long-lasting. Sadly, the stainless steel clamps aren't at all reliable and tend to break.
When treated carefully, they do alright, but this is still a con. On the bright side, T3 features an advanced aerodynamic design. It maximizes the truck's MPG (miles per gallon) ratio and even provides a slight performance boost. And you won't have to spend big bucks to get this tonneau cover. Tyger Auto is one of the least expensive aftermarket covers and will be a great choice for a Dakota driver on a budget.
Pros & Cons
Weather-tight and tear-resistant fabric
Aerodynamic, gas-saving design
Available at a very affordable price
Low-quality, fragile clamps
Expert Recommendations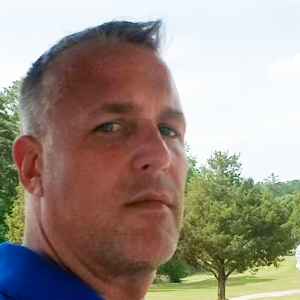 Water-tight, resistant to wear, tear, cracks, and low-priced, the Tyger Auto cover is a perfect match for the Dodge truck. The gas-saving design, sleek appearance, and aluminum frames are even more reasons to consider it over the competition. The included clamps aren't particularly sturdy, though.
2. TruXedo TruXport – Best Soft Roll Up Tonneau Cover Dodge Dakota
The best thing about soft roll-up bed covers – they're very easy to use. TruXedo can be opened and closed with one hand. This makes it a great choice if you constantly do grocery shopping or carry lots of goods as part of your job. In addition, the installation process is straightforward, hassle-free, and not at all time consuming. The whole thing will take +/- 30 minutes: all you'll have to do is secure the clamps, attach TruXport, and hit the road.
Another big pro is the adjustable tension control mechanism. Use it to keep the cover nice and tight and waterproof. Snow won't be a problem either thanks to the support bows. There's a downside, though: while leather-embossed vinyl is pretty strong against natural elements, it doesn't pose a challenge to thieves. So, if you're worried about someone stealing your precious cargo, this won't be the best investment.
Pros & Cons
Takes little time and effort to install
Easy to operate with one single hand
Manually-adjustable tarp tension
Weak anti-theft protection
Expert Recommendations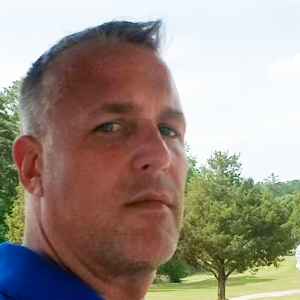 Ease of use is the TruXedo cover's biggest selling point. Quick, simple installation, advanced functionality, and adjustable tarp tension turn it into a must-have. However, this tonneau cover isn't at all protected against theft, because the rails, clamps, and even heavy-duty frame don't do much in terms of security.
3. Undercover – Best Hard Folding Tonneau Cover Dodge Dakota
And here we have a hard folding cover by Undercover. It is the most secure option on the list thanks to the dual-action tailgate and auto-latching panels. Crafted from a lightweight, impact-resistant composite material, it easily handles whatever nature has in stores. The gloss black finish provides even more protection. Flex is a US-made product using globally sourced materials and is backed by a local customer support service.
As for the cons, this is the most expensive bed cover on the list. But, that is to be expected, as it's a hard folding cover made from premium-quality materials. Besides, compared to other hard "folders", it's actually quite a good deal, which is why it comes highly recommended to Dakota drivers that take cargo security seriously.
Pros & Cons
Automatic-latching panels + dual-action tailgate
Lightweight, dent-resistant, and with a glossy finish
A US-made product with US-based customer support
Expert Recommendations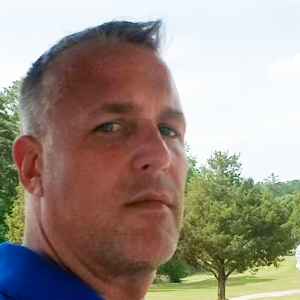 As far as the best hard folding bed covers go, Undercover's Flex is right there on top of the list. It is lightweight, highly resistant to weather, and well-protected against thieves. Plus, as a US-made unit, it is just right for the harsh American climate. The price is a bit steep but only compared to soft covers.
Buyer's Guide
Alright, that concludes my review of the top-three bed covers for the Dodge Dakota truck. High-rated, best-selling, and tested by millions of drivers around the world, they are quite reliable and worth the investment. But what if they don't have any of these covers at your local spot? What if you need protection for the tonneau right now and can't wait? With the help of this guide, you'll learn all the ins and outs of picking the right cover on your own!
#1: Perfect Fitment = Easy Installation
The first thing to look for is a bed cover that was designed, built, and tested for your truck. And by saying "your", I don't only mean Dakota. To ensure ideal compatibility, it needs to fit the exact make, model, and year. The bed size is also a very important factor. For example, if you own a 2010 Dakota truck with a 5.3 fit bed, that's exactly what it should say in the specifications of the tonneau cover.
Thus, the installation process will be very simple, straightforward, and won't involve any drilling or cutting. If you're still a bit intimidated by the whole installation routine, look for a pre-assembled cover that includes all the necessary hardware. With fitment out of the way, see that the cover is user-friendly and easy to operate. The finest rolling covers can be opened and closed with a single hand – even a kid will be able to use them.
#2: Premium Build/Material Quality for Longevity
If it's a soft cover, it should be crafted from leather-grained fabric or vinyl. Heavy-duty vinyl (24 oz.) is what most experts are calling the best material for this. Marine-grade, and tear-resistant, it can handle long commutes in the harshest weather conditions. Next, we've got hard covers. Most market-leading units are crafted from aluminum for extra sturdiness and protection not only against the weather but also thieves.
As for the rails, clams, and the frame, aluminum and stainless steel are the most reliable choice. Some cheaper covers feature plastic instead. However, no matter how strong plastic might be, it will never match these materials in durability and longevity. Besides, metal and fabric are much easier to keep in good shape. All you'll need is a couple of rags or a water hose.
#3: Weather Protection Comes Next
What are you gonna do when it starts to rain in the middle of the road, and you've got tons of sensitive cargo in the bed? Use a tonneau cover, of course! Make sure that it's 100% weatherproof, though; otherwise, water will find a way through and ruin the goods. Yes, resistance against water (rain, snow) should be the #1 concern. For that, look for "watertight" or "perimeter seals" in the specs.
Protection against UV rays is also very important. The sun can slowly, but steadily ruin the bed when you're driving around with no cargo. And if the cover is strong against dust, pollen, and debris as well, you can trust it with your Dakota truck. Mud and dirt aren't a very big "threat", as they only reach the bed when you participate in mud wars/racing or drive through uncharted territory with heaps of dirt.
#4: Security Mechanism against Thieves
The last thing to consider is how secure the cover is against folks that try to steal whatever you're carrying in the bed. Ok, just remember that hard covers are more secure than soft ones. Plus, always go for folding covers (and not rolling) if you put anti-theft protection first. As for the mechanism, a key + lock system has proven to be the most effective solution. Once the thieves see it, best believe they won't attempt anything.
A locking tailgate is another decent option. In most cases, it's the only line of defense, because it's paired to a rotary latch, a pull-cable, or a latch clamp. And, these are the least effective solutions. But, with the help of a locking tailgate, they will scare away most bad guys from getting their hands on the cargo.
How to Use Tonneau Cover
Well, there's nothing hard about this. Bed covers are specifically designed, built, and tested to be a hassle-free experience for the driver. The number one purpose of a cover is to protect the cargo from natural elements. Rain, snow, and dirt are the biggest "nightmare" of any truck bed. Dust, pollen, and UV rays can also cause you lots of trouble. Another big pro is brick-strong protection against thieves.
You'll get the best possible anti-theft security with a hard folding cover and a reliable locking system (like a lock + a key or a locking tailgate). So, how do you use a tonneau cover? The installation process is quick and straightforward. It will take +/- one hour. First, you gotta install the side rails; the clamps come next. Once these parts are in place, make sure to tighten them up.
Then, grab the cover and, well, put it on. If it's a hard or a retractable cover, it would be wise to ask a friend for help, as the slats/plates can be rather heavy. Now, there are two types of covers. To open a roll-up cover, you gotta do just that – roll it all the way up to the bulkhead. To close it, use the straps (every roll-up cover has them). To secure the cover, use the latching mechanism (very simple).
Folding covers, in turn, fold into three or four panels. This is important: some folding covers block the furthest end of the bed and prevent full access to your cargo. That's why you gotta make sure it says "100% tonneau access" in the specifications. This isn't a problem with rolling or retractable covers, though. Retractable covers have another big advantage – they can be locked at any position.
That makes it much easier to use the cover and to adjust it to your liking. Last, but not least, bed cover maintenance is as simple as it's quick. If you have a couple of rags/scrubs to spare, and some water, that'll be enough to clean it from all the dirt and grime. So, that's how you use a tonneau cover!
Does the Tonneau Cover Improve Fuel Efficiency?
The short answer – yes, it does. While it won't improve the air filtration/flow or make the exhaust get rid of toxic fumes more efficiently, it can still give you a boost in fuel economy. As long as it creates a tight seal with the bed and doesn't have any "poking" parts (like bed rails or a gigantic cargo management system) it will aid in gas savings. To get maximum gains, go with a tonneau cover with a low-profile design.
It will help Dakota improve in aerodynamics, which, in turn, will result in a higher MPG (miles per gallon) ratio. Are you familiar with the term "aerodynamic drag"? It's a force that opposes an object's motion on planet Earth. That force is applied by air. So, when the truck is moving down the road, it has to overcome air resistance. This is why airplanes, sports cars, and Formula 1 bolides are so fast: they minimize friction with the air.
That's exactly what a bed cover does: it reduces aerodynamic drag by, well, covering the bed. How big of a boost will you get, though, and, most importantly, will it be worth it? Yes, it will! While you won't see any game-changing improvements, expect a +/- 8% increase. With regular covers, the boost will be 4-5%. That's why I want you to buy a low-profile unit.
The average American truck owner drives 15K miles a year. An aerodynamic cover will save you 180-230 US dollars in 12 months (and about $100 if it features a standard design). That's actually all there is to know about this. Some experts claim that soft rolling covers are more fuel-efficient, because they're lightweight (as opposed to retractable and hard folding ones), but that won't make a significant difference.
Again, it's all about minimizing aerodynamic drag and any tonneau cover with a low-profile design will give you that. Another thing you can do is switch the factory tailgate for a mesh one. This has proven to improve the MPG ratio even further, giving you a 3-4% boost in fuel efficiency. As we just learned, that adds up to a pretty decent amount of money in the long run.
How to Fit Ladder Racks With a Tonneau Cover
If you're a construction worker, an independent electrician, a roofing contractor, or just someone that works with a ladder, racks will be the perfect investment for you. These come in a pair and mount on top of a truck's bed. The racks don't interfere with the tailgate or the bed area. You can still put stuff in the tonneau and carry that ladder around. But what if you also have a bed cover? Can these two accessories co-exist together?
Is there a way to make them work and not have to remove the cover when using the ladder racks, and vice versa? Yes, there is, and the easiest way to ensure compatibility is to look for racks that fit tonneau covers – it's as simple as that. If the specs claim fitment won't be a problem, then you won't have to worry about the cover, be it a soft, hard, rolling, or folding one. A folding cover might interfere with the uprights, though.
And remember not to buy a hinged cover (unless you already have one), as it won't leave any space on the rails for the racks. And, go with a rack set that's easy to remove and adjust. A decent-quality rack can carry not only ladders, but also bars, beams, rods, snowboards, and whatnot. It all comes down to how flexible and versatile the crossbars are.
The installation process is gonna be pretty straightforward. All you'll have to do is make holes in the bed rails for the racks, align them properly, and secure everything using the provided hardware. Or, take advantage of the stake pockets. The idea here is to buy racks that do NOT use the same mounting spots on the tonneau's rails. In case you didn't know, both ladder racks and bed covers can be mounted either on top of the rails or inside of them.
So, that's the answer to your question – how to fit racks with covers. Ensure the racks' design is compatible with covers. Otherwise, you won't be able to use both accessories no matter where and how you mount them. You could, of course, take advantage of the warranty and get a replacement (or maybe even a refund), but it would be best to get everything right the first time around.
Conclusion
Like any older truck, the Dakota by Dodge needs special care. When it comes to the bed area, while it's not particularly fragile or soft, it still can't handle natural elements on its own. To keep it in good shape, you'll need to invest in a decent-quality tonneau cover. It will protect the bed from scratches, UV rays (peeled off paint), rain/snow (rust and corrosion), dust, dirt, debris, and more.
Today, I introduced you to three market-leading covers. TruXedo is quick to install, easy to use, and looks great. Undercover, in turn, is brick-strong and hard to penetrate, but a bit expensive for some drivers. Finally, Tyger Auto is like the golden middle between the two. So, which one do you think offers the best value? Share your thoughts in the comments!