Built from scratch by Ford's bright-minded engineers, Power Stroke is a mighty diesel engine, designed with big, bulky vehicles in mind. Revealed in 1994, it is still among the dominant motor families in the US. It powers the F250/350 Super Duty trucks, by the way, and is fine-tuned for heavy-duty performance. Now, the factory Ford gear is pretty decent and easily handles most driving conditions.
However, when pushed to the limit (say, in off-roading, or when it's extremely hot/cold), the stock exhaust isn't always dependable. Sometimes, it fails at eliminating the fumes quickly enough, which puts unnecessary pressure on the engine. On the bright side, with the Best exhaust for 6.0 Powerstroke, that won't be an issue. So, if you're looking for a replacement exhaust system, here's what the market has to offer!
Best Choice – MagnaFlow 18951: Affordable, Efficient, and US-Made
As far as the finest third-party exhaust systems for the PowerStroke go, MagnaFlow is right on top of that list. It does an incredible job of eliminating the fumes no matter the weather, road conditions, or the load on the engine. And, it won't cost you a pretty penny: MagnaFlow is quite affordable. Plus, this is a US-made product that's compatible with many Ford trucks. Dyno-tested and mandrel-bent, it's a no-brainer for the 6.0-lit PowerStroke!
Best Exhaust for 6.0 Power Stroke
Product
Product Information
View on Amazon

Editor's Choice

Best Features:
– Fits a wide range of Power Stroke vehicles
– Designed and manufactured in the US
– Available at a very affordable price
Type: Cat-Back Large Aluminized Performance Exhaust System Kit
Fits Models: Ford F250, F350 Super Duty SuperCrew (1999-2007)
Engine: 6.0L/7.3L Diesel

Best Features:
– Adds a mild, growling exhaust tone
– Takes very little time and effort to install
– Premium-quality installation hardware
Type: Monster Exhaust System
Fits Models: Ford F250, F350 Super Duty SuperCrew (2003-2007)
Engine: 6.0L/7.3L Diesel

Best Features:
– Improves the MPG (miles per gallon) ratio
– Minimizes back pressure in the system
– Decent gains in horsepower and torque
Type: PLM Series Exhaust System
Fits Models: Ford F250, F350 Super Duty SuperCrew (2003-2007)
Engine: 6.0L/7.3L Diesel

Best Features:
– Impressive build + material quality
– T-304 Stainless Steel Clampless Slash Tip
– Lifetime Limited Warranty
Type: Mach Force Exhaust System
Fits Models: Ford F250, F350 Super Duty SuperCrew (2003-2007)
Engine: 6.0L/7.3L Diesel
Best Exhaust for 6.0 Power Stroke
1. MagnaFlow – Best Cat Back Exhaust for 6.0 PowerStroke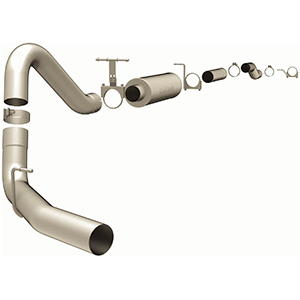 Let's start the list with one of the most affordable third-party exhausts. Designed, made, and calibrated in the States, MagnaFlow fits the 6.0-lit PowerStroke like a glove. In fact, it is compatible with a wide range of Ford trucks from different generations. Do keep in mind, however, that if you've got a short bed, you'll have to cut the pipes a bit for this exhaust to fit. This is a con, true, but, again, only for short-bed trucks.
On the bright side, MagnaFlow is a dyno-tested kit and is vastly superior to the stock system. Mandrel-bent tubing, aluminized steel body, and a capable muffler + converter turn it into a reasonable investment for a Ford driver. So, if you're in desperate need of a new set of pipes but do not have a particularly big budget, 18951 might just be the right choice for you.
Pros & Cons
Compatible with a long list of Ford trucks
A 100% US-made and calibrated product
One of the least expensive exhausts
Requires some modifications on a short bed
Expert Recommendations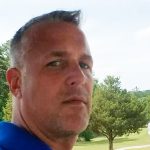 The best thing about the MagnaFlow exhaust system – it's available at a very attractive price. On top of that, it is designed and engineered in the States and works with many different Ford vehicles (not short beds, though). The overall build quality is also on par with the rivals.
2. Banks – Best Sounding Exhaust for 6.0 PowerStroke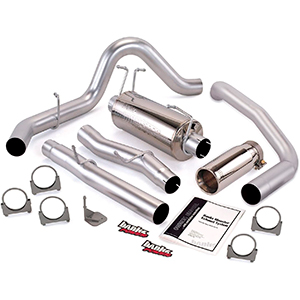 Truck drivers looking for that "aftermarket" exhaust tone might want to pay extra attention to Banks. Specifically designed to improve the engine's sound, 48787 delivers a very deep, satisfying growl. It's not a roar like some muscle cars have, but still pretty nice and loud. And, you won't have any issues with the installation routine. The process takes +/- an hour with some basic tools and sleight of hands.
Another big pro – the package includes premium-quality installation hardware. The clamps aren't that great, but better than what you get with most exhausts. The biggest downside of the Banks kit is the power output. It doesn't provide any noticeable gains in HP/torque or fuel-efficiency. While that's not the #1 job of an exhaust system, it's still a disadvantage.
Pros & Cons
Greatly improves the engine's sound
Fast, trouble-free installation routine
Packs high-quality hardware
Expert Recommendations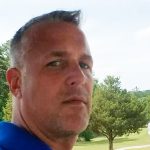 The rich, saturated, yet controlled engine tone is this exhaust's biggest selling point. And, while it's not very good at boosting the motor's efficiency, it does feature premium-quality installation hardware and takes very little time and effort to install. For most Ford owners, it will be a bargain.
3. MBRP – Best Exhaust System for Ford 6.0 Diesel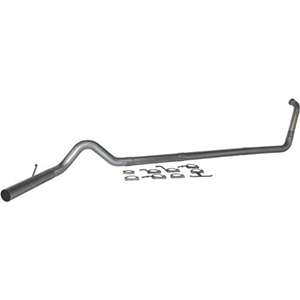 In contrast to the previous option by Banks, the MBRP kit does a decent job of maximizing the fuel efficiency of the 6.0-lit diesel engine. You'll also see significant gains in horsepower and torque. I'm not saying the boost will be game-changing, but still big enough to make a difference in the long run. Along with performance improvements, MBRP is also great at minimizing backpressure.
When there's too much pressure in the tubes, the exhaust's efficiency drops, and that can lead to overheating. Well, that's not a problem with this system. The tone is pretty great as well (kinda mellow), and you'll even get slightly better acceleration. Unfortunately, this product is not officially available for sale in the state of California.
Pros & Cons
Provides a boost in fuel efficiency/economy
Keeps back pressure to a minimum
Maximizes HP and torque
Not on sale in California
Expert Recommendations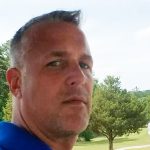 Strong performance, minimal back-pressure, and a mighty performance boost – that's what drivers can expect from MBRP. This exhaust system will be a great investment if that's exactly what you're looking for. Sadly, it's not sold in California (because of the strict emissions rules).
4. Gibson – Best 4 Inch Exhaust for 6.0 PowerStroke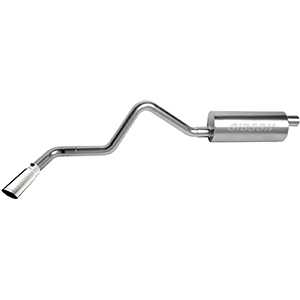 Alright, here's the most expensive option for the 6.0-lit V8. As one of the market leaders, aFe always puts performance and build quality above everything else. The Large Bore exhaust features 4-inch mandrel bend tubing. Crafted from 409 stainless steel, it ensures maximum flow plus resistance to overheating and rusting. And let's not forget about low turbulence levels and smooth flow.
As a result, the truck's throttle response will get a nice boost; that means faster acceleration. Lower EGTs, an aggressive, yet not over-the-top sound, and easy fitment are a part of the deal as well. The package includes OE-style hangers that make installation much easier. Add a two-year limited aFe warranty, and you'll see why the slightly steep price tag is justified.
Pros & Cons
Superb-quality engineering and materials
Increases the throttle response (acceleration)
Covered by aFe's two-year limited warranty
Expert Recommendations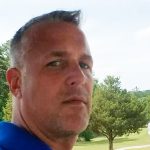 While the price for a brand-new aFe exhaust system isn't particularly low, this is still a safe bet for the PowerStroke engine. If you're ready to pay extra, you'll be rewarded with a two-year warranty, a boost in acceleration, and premium quality materials for longevity.
Buyer's Guide
The exhaust is responsible for getting rid of toxic fumes and keeping the engine from overheating. It's one of the most important systems in any vehicle and comes in all shapes and sizes. Is cat-back better than axle-back, though? What's the deal with dual-pipe exhausts? Should you go for a mild, or a roaring tone? And what about the materials? Yes, there's a lot to talk about, so, let's get to it right now!
Cat-Backs vs. Axle-backs
With exhausts, there's always a choice between axle-back and cat-back systems – that's the first decision you gotta make. Without getting into technical details, let me just say that axle-backs are simpler, easier to install, and come at a more affordable price. The reason: they only include the tip, rear-end pipes, and a muffler. With that said, most drivers actually only replace those parts – the exhaust tip and tubes (they corrode or deform because of the heat).

So, that makes axle-back a decent investment. And remember: this system is much louder than cat-backs and the factory pipes. Plus, the tone is quite aggressive, almost like a roar. Some Ford owners like that, while others prefer a milder tone. That's what they'll get with a cat-back. Plus, since it also includes a catalytic converter, you can expect a solid boost in HP/torque, MPG, and even acceleration. Cat-backs are more expensive, though, and harder to install.
Single-pipe or Twin-Pipe Layout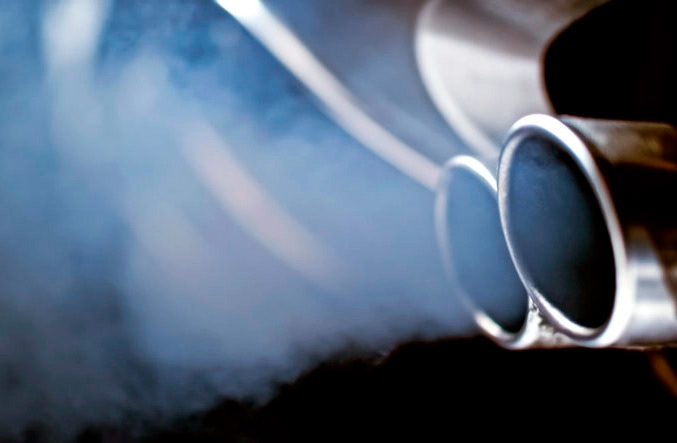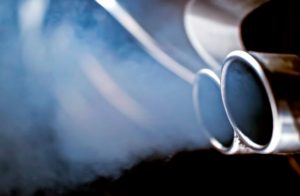 The short answer: go with a single-pipe design. First of all, this is the most common layout for the vast majority of trucks on American roads. Thus, when the exhaust starts to malfunction, pretty much any mechanic will be able to make sense of it. Besides, a twin-pipe system usually costs more. And what about the performance difference, you might ask? Well, true, two pipes are better than one.
To be fair, this mostly refers to extreme situations. I'm talking about off-roading on uncharted lands, participating in racing events, doing mud racing – stuff like that. For the average PowerStroke truck owner, a dual-pipe exhaust is an overkill. I'm not saying it's worthless, but a bit too much.
Exhaust Tone: Roaring vs. Soft Growling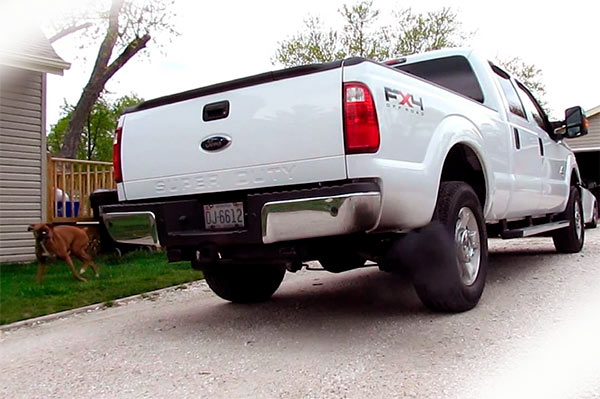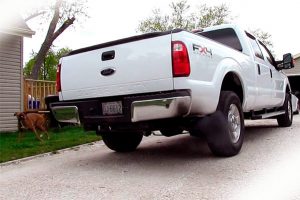 Once you've decided between cat-backs, axle-backs, and single vs. twin-pipe designs, it's time to talk about the sound. As I just mentioned, axle-backs are much louder than cat-backs. For off-roading and making the neighbors jealous, the louder the exhaust tone, the better. On the other hand, this isn't a very good option for daily driving. Keep in mind that the all-consuming roar comes through when you're starting the engine.
That won't be very appropriate in traffic or at a parking lot somewhere. It's up to you to decide this one: if you mostly use the PowerStroke-run Ford for driving into the wilderness, the over-the-top growl will be right up the alley. And if not, you'll be better off with a more "civilized" tone. It will still be a lot better than the mediocre rumble of the factory gear.
Is Aluminum Better than Steel?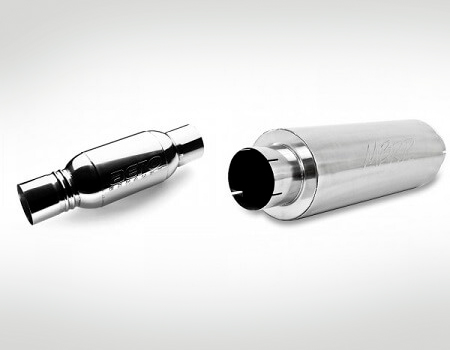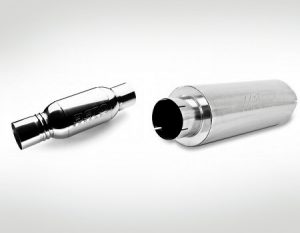 Yes, in many ways, aluminum is the superior metal. It is lightweight, more durable, and, above all, has a higher rust resistance. Over time, the exhaust pipes corrode, and you want as much protection against that as possible. Aluminum is better at handling the heat as well. No matter how efficient the catalytic converter is, the tubes will still have to deal with extremely hot toxic vapors.
Stainless steel is another decent option. It's not as impressive but comes at a cheaper price. However, if it's galvanized (zinc-coated) steel, it will actually be stronger against corrosion than aluminum. Thanks to the protective coating, it easily "beats" rust in all of its forms. And, if you see 409 or 304 steel in the specs, that's also good news. The reason: chromium boasts high resistance to rust.
How to Check for Exhaust Leak on 6.0 Power Stroke
No matter how expensive, efficient, and reliable the exhaust system is, it will give up on you at some point. Friction with the road, temperature extremes, and all those toxic fumes rushing through the pipes do leave a mark. This is especially true for heavy-duty engines like the PowerStroke that make the tubes run that "extra mile". Exhaust leaks happen with brand-new parts too, by the way.
Oftentimes, truck drivers complain about bad performance due to leaks in a new set of pipes. And the most common reason for it is poor alignment or maintenance defects. That's why it's very important to make exhaust diagnosis a part of your maintenance routine. The sooner you find signs of wear, tear, or a tiny crack, the easier (and cheaper) it will be to fix that.
Leaks are the biggest problem when it comes to exhaust pipes. When not treated ASAP, they can lead to all kinds of trouble like engine overheating, a dramatic drop in performance, and higher EGTs. So, how do you inspect the tubes properly? Well, you won't have to crawl underneath the truck just yet. First, start the truck and look for any visual signs of a leak.
It would be best to have a friend help you out with this: while you're firing up the engine, they'll be standing on the side/in front of the hood checking for leaks. Ok, start the vehicle, switch it to Gear, and power-brake it. Put one foot on the gas, the other one on the brake, and push them to the floor. Keep your feet on the pedals until the truck starts to lift a bit. Let off the gas pedal once the tires start spinning, but don't let go of the brake yet.
If there's a leak, you'll see smoke (or, rather, fumes) escaping the hood. Usually, the leaks occur where the turbo connects to the up pipes. Loosen the pipes, put them back, and ensure a tight connection – that should fix it right up. But what if there's no smoke coming out from the upper tubes? Well, that's when you need to crawl under the truck. Again, check the spots where different pipes connect.
I'm talking about the up pipes to the manifold, the converter to the tubes, the muffler, et cetera. And if some of the pipes are cracked, that means a replacement is in order. Or, when on a tight budget, try fixing the cracks/leaks by using sealant, some adhesive tape, or clamps. And do remember that leaks aren't always easy to spot. You might not see it, or not hear it, but it will be there. So, be very thorough!
Does your Vehicle Downpipe Size Support the Muffler?
Unless you're a pro mechanic and/or know your way around the exhaust system, you're probably not familiar with the term "downpipe". In contrast to a factory set of pipes that have lots of bends, a downpipe is mostly straight. This allows it to be more effective compared to the "choking" nature of the stock tubing. Mostly, downpipes are found in turbo-charged cars and do a pretty decent job of maximizing overall performance.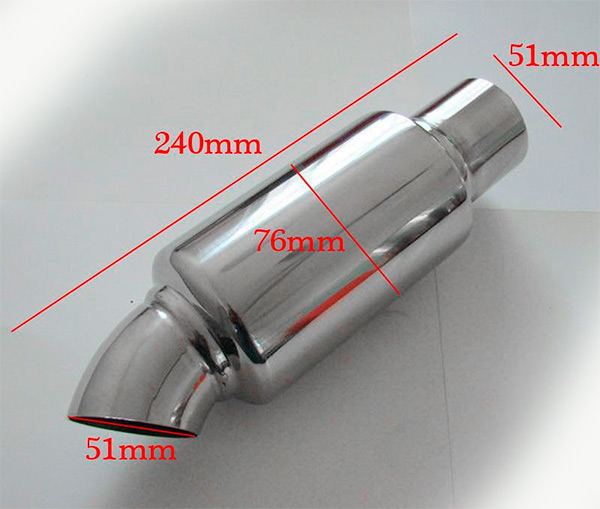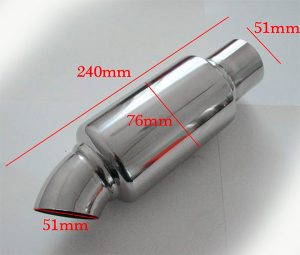 You'll get a boost in airflow/filtration, less restrictive piping, and smoother ride quality. They connect the turbocharger to the exhaust pipes, turning it into a part of the system that functions like clockwork. Now, you won't get to enjoy any of these perks unless the downpipe fits the rest of the exhaust like a glove. Yes, it's very important to make sure the downpipe is a match for the muffler.
Downpipes are almost always larger than the stock pipes. Oh, and keep in mind that in some cases, to make it easier for the fumes to exit the system, you might have to get rid of the converter and the resonators. Yes, that's not a very eco-friendly decision, but it is what it is. Or, it can be a high-flowing converter, depending on the configuration. So, that pretty much leaves the muffler.
And it all comes down to finding the right fit for your truck. So, measure the diameter of the muffler (and the rest of the exhaust system, while you're at it). Next, use those measurements to pick a compatible downpipe. Compatibility is the #1 issue with tubing: it needs to be perfect for the system to operate properly. It works the other way around too, by the way. Say, you've got a downpipe all set up, and the muffler starts to leak.
If you can't fix it or decide to buy a new one, make sure that your downpipe size supports the new muffler. Otherwise, the new gear simply won't fit. You could try and reduce the muffler's diameter, of course, but that's not a very simple procedure and you might end up ruining it.
Conclusion
The PowerStroke is a highly capable engine, specifically designed for big, powerful trucks and SUVs. That's exactly why you can't just buy any exhaust system and expect it to work. You gotta make sure the aftermarket gear can handle the fumes and boost the engine's efficiency. This will be possible with one of the four options on today's list. These units have been thoroughly tested to be a perfect fit.
With aFe, you'll get top-of-the-line performance, but it's not cheap. MBRP is all about boosting fuel efficiency and HP/torque, while Banks is easy to install and has a powerful roar. Finally, MagnaFlow is one of the least expensive exhausts. As you can see, they all have their pros and cons, and they're all worth your while. So, think everything through before making a pick!