Are you the owner of a heavy-duty truck or SUV with a mighty engine under the hood? If the answer is yes, then you probably need a group 65 battery to keep it up and running. To check whether your car vehicle does, indeed, work with such a battery, take a look at the specs (you can find them online). This depends on the nameplate, model year, engine size/type, and more.
With the best group 65 battery, you won't ever worry about running out of power and stopping in the middle of nowhere. These units were specifically made to "handle" a big, demanding car. After many hours of hands-on testing, I picked the following four products for my list. And once we're done with the reviews, the Buyer's Guide will help you with the basics.
1. ODYSSEY – Best Group 65 Battery for Cold
I decided to start with the Odyssey battery, as it's got the most impressive CCA rating among the four units. With 950 cold crank amps, it can complete the hardest tasks and keep your engine running no matter what. This is true both for extremely hot and cold temps. On top of that, thanks to premium engineering, this unit lasts for a long time. With a service life of up to ten years, it is one of the most long-lasting and reliable group-65 batteries on the market.
The battery reaches a full charge in 4-6 hours and has a 145-minutes reserve capacity. Add a generous four-year warranty deal, and you'll see why Odyssey is an obvious leader. I was, however, disappointed by how the official customer support handles things. First of all, they take a while to get back at you. Secondly, you'll have to go back and worth a couple of times to finally get repairs or a replacement.
Pros & Cons
Above-average lifespan (up to ten years)
Market-leading CCA (cold cranking amps) power
Covered by a generous four-year warranty
Disappointing customer support
Expert Recommendations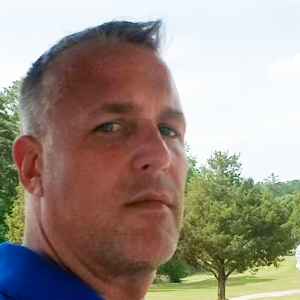 Despite the somewhat confusing and frustrating customer service, the Odyssey battery is an excellent deal. This is one of the most powerful and reliable units out there. Plus, it's got an impressive lifespan and is backed by the company's four-year guarantee.
2. XS Power – Best Battery for Car Group 65 Size
If you're a bit worried about the whole mounting/installation process, XS Power may be the right choice. The installation will take very little time, and there will be no need for pro-grade tools. The reserve capacity also deserves our attention. This battery can run for 150 minutes straight on its own and puts out 3.9K max amps, which is quite impressive.
As for the build quality, XS made it spill-proof, valve-regulated, and securely sealed. Therefore, you won't have to do any maintenance or be careful about damaging or spilling anything. This is a China-made product, however, and for some drivers, that can be a downside. I was pleased by the engineering and the material quality, though.
Pros & Cons
Valve-regulated, properly sealed, and spill-proof
Fast, easy, and straightforward installation
Above-average reserve capacity
Expert Recommendations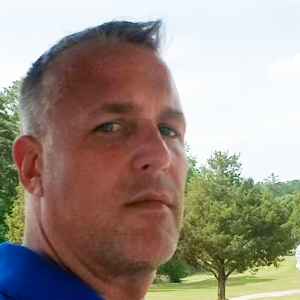 Secure, easy to install, and with an extended reserve capacity, the XS Power battery is one of the safest bets on the market. If you own a heavy-duty truck or SUV and need a reliable group 65 battery for work and off-roading, this unit will be a very good investment.
3. Optima – Best Group 65 Gel Cell Battery
In contrast to the previous battery, this one by Optima is a low-budget purchase. And, it carries excellent value, thanks to brick-strong resistance to vibration. There's nothing worse than a battery that's constantly "jumping" up and down on an even road. Optima is also one of the least heavy units available: it weighs only 31.7 pounds and is (relatively) easy to carry around.
Unfortunately, many owners have reported problems with durability. Loss of power, overly long charging times, and lack of steady performance are the main issues. On average, this battery lasts for 2.5-3 years, which isn't that bad. If you want a long-lasting replacement for your stock gear, it won't be a good pick. On the other hand, the affordable price does compensate for that.
You can also look at the another version of the product on optimabatteries
Pros & Cons
Superb resistance to vibration (on and off the road)
Weighs less than most group 65 batteries
A low-budget purchase with good value
Expert Recommendations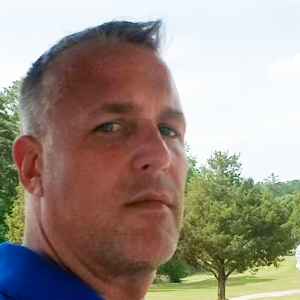 This low-priced, lightweight, and vibration-resistant Optima battery will be a reasonable investment if you've on a really tight budget. But, don't expect it to be as durable as the more expensive units.
4. Northstar – Best Group 65 AGM Car Battery
This right here is the priciest battery unit on the table. Manufactured by Northstar, it's got a long list of pros that justify that expensive price-tag. Most importantly, it's really powerful, and if you've been running on an old battery for a while, you'll instantly see the changes. The engine will start immediately, the lights will be brighter than ever, and even the sound quality will be improved.
I also want to mention the highly durable, secure, and reliable housing. In addition, this a 100% US-made product, meaning no imported parts/elements were used during manufacturing. Last, but not least, Northstar impressed me with the really fast delivery times. So, yes, combined, all these pros easily "beat" the one con – the high cost.
Pros & Cons
Durable and reliable housing
Fast delivery/shipment across the States
A 100% US-made product
The most expensive battery on the list
Expert Recommendations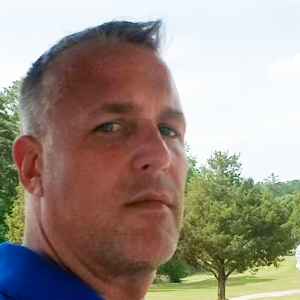 With the NSB-AGM65 battery, you'll get reliability, longevity, fast delivery, and excellent performance. As a US-made unit, it's specifically designed to fit American heavy-duty trucks and SUVs. It's not particularly cheap, however, and may leave your wallet empty.
Best Group 65 Battery (Updated May, 2023)
Product
Product Information
View on Amazon

Editor's Choice

1) ODYSSEY 65-PC1750T

Best Features:
– Durable and long-lasting (serves for up to ten years)
– Impressive cold cranking amps rating
– Backed by a four-year warranty deal
Weight: 58 Pounds
Voltage: 12 Volts

2) XS Power D6500 XS Series

Best Features:
– Valve-regulated and properly sealed
– Fast, simple installation with basic tools
– Impressive reserve capacity
Weight: 58.3 Pounds
Voltage: 12 Volts

3) Optima Batteries 8025-160

Best Features:
– Vibration-resistant on any type of terrain
– Lightweight, yet quite powerful
– One of the most affordable batteries
Weight: 31.7 Pounds
Voltage: 12 Volts

4) NORTHSTAR NSB-AGM65

Best Features:
– Strong and long-lasting box design
– Fast shipment to all 50 American states
– Designed and manufactured at a US-based plant
Weight: 65 Pounds
Voltage: 12 Volts
Buyer's Guide
With my list of the best group 65 batteries out of the way, it's time to talk a bit about the most important specs. For the battery to be a worthy investment, it'll have to fit your vehicle like a glove, be powerful enough, fresh, and, preferably, include a warranty deal. Maintenance is also very important, and so is the reserve capacity. Join me in this Buyer's Guide, and let's take a closer look at everything in more detail.
Make Sure it's the Right Fit
This is the first thing that needs to be checked. I'm talking about the dimensions, of course. While most group 65 batteries are manufactured to meet certain standards, there can still be differences in shape and size. The battery needs to sit firmly so that there's no vibration, rattling, or shaking when you're climbing a hill or driving on tiny rocks. For example, the XS Power battery from the list is versatile and can be mounted in different ways.
So, again, pay extra attention to the length, width, and height. And don't forget about the positive terminal: it should be in the right position (on the left or the right) so that you can connect it to your car. If not, you'll be pretty much wasting your money on a unit that won't work with your car.
Check the Power Capabilities
Heavy-duty vehicles need to always be able to start, no matter how hot, humid, or, most importantly, cold it is outside. For this, check the CCA (cold cranking amps) parameter. It defines the battery's ability to "turn on" the motor in cold temperatures. Here are some numbers to help you understand: a battery with 500 CCA won't have any trouble powering up your car when it's 0 degrees Fahrenheit.
That equals -18 degrees Celsius. For most applications, this should be more than enough. CA, in turn, represents the power needed to start the vehicle at 31° F and higher. The rule of thumb is – the bigger and stronger the engine, the more CCA it will need to work flawlessly. A quick note: all group 65 batteries work on 12 volts and are the lead-acid, AGM type.
Reserve Capacity
This term is used to describe how long the battery can run on its own, without a charge from the engine. It is indicated in minutes, and the best units can go on for up to 150 minutes. If you forget to turn off the headlights or the radio, or if the alternator fails, the reserve capacity will back you up.
What about Maintenance?
These types of batteries don't require any maintenance. The reason: they're water-/spill-proof, come sealed shut, and don't need to be covered when it's extremely hot or cold outside. This is all achieved thanks to the AGM technology that I just mentioned.
Now, even though most batteries follow the "install-it-and-forget-it" rule, it would still be a good idea to check the weight. The average unit weighs +/- 60 pounds, which is a lot. I always try to find a more lightweight option, like the Optima Batteries offer (31.7 pounds). Some drivers worry that a smaller battery will vibrate and shake on a bumpy road, but that's far from the truth.
How fresh is the Battery?
Yes, this is an important factor, and the fresher the unit, the better. It's not rare for a battery to stay in the warehouse for months after production, and it tends to lose its strength. Look for a code – a combination of a letter and a number. That way, you'll figure out how old it is. Say, if the code reads "B9, that means it was manufactured in February 2019. Warning: NEVER buy a battery that's more than six months old!
Is there a Warranty Deal?
Group 65 batteries are usually quite durable and reliable. The average lifespan is five years (the Odyssey battery can serve for up to a decade). Still, it would be great to get a warranty. Some companies back their gear up with a one-year warranty, while others cover it for up to four years, or more. Different warranties guarantee different things, of course.
Some only cover premature failure and faulty parts. Others take care of repairs and even replacement with shipment and delivery.
Conclusion
Group 65 batteries are bigger, stronger, and more durable than the average-sized units. They're mostly used for industrial work, and, of course, heavy-duty vehicles. They've got an outstanding capacity, boast market-leading capabilities, and CCA (cold-cranking amps). If you've been planning on getting a brand-new group 65 battery but didn't know where to start, the four units from the comparison table may be right up your alley.
They'll be equally impressive in construction, underwater work, and off-roading on the most challenging terrain. The best thing about these products – they last for a long time and require very little maintenance. To learn more about what puts an average battery aside from a market-leading product, make sure to take a quick look at the Buyer's Guide. Keep your eye on the road, and enjoy the new batteries!