Headlights – no modern-day vehicle can hit the road without them, especially when it's getting dark outside. There are lots of different headlight designs available on the market, and they all have their pros and cons. Now, if the factory Silverado lights are getting dim and the pattern is all wrong, that means it's time to get a replacement. Well, how about a set of halos?
First introduced back in 2000 by BMW, halos are an industry standard in 2021. And with the Best halo headlights for Chevy Silverado, you'll get a trendy new look for the truck, a direct, focused light source, and extra safety in busy traffic. So, which brand should you trust with the halos? How do you make the right pick? Join me, and let's find all the answers together!
Best Halo Headlights for Chevy Silverado Review
1. Spyder – Best Halo Headlights for 2014 Chevy Silverado 2500
Statistically, most drivers care about two things when choosing between different halo headlights. I'm talking about the price and the installation. Well, if you're just like that, Spyder will be worth your attention. This is the cheapest set of halos on the list and won't leave your wallet empty. On top of the affordable price, it's also very easy to install manually. Thanks to the OEM fit, it will be a bolt-on, hassle-free process.
Plus, with Spyder, you can go with black, chrome, or black smoke housing, picking the perfect look for the Silverado truck. Bright, good-looking, and not at all power-hungry, these headlights are quite alright. Keep in mind, though, that the low-beam lights aren't very durable and might give up on you in a year or two, which is a rather big con.
Pros & Cons
Simple, bolt-on installation – OEM fit
Three different housing/coating options
Available at an affordable price
Poor-quality low beam lights
Verdict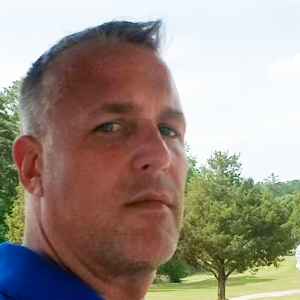 Fast, straightforward installation and a low price are this halo headlight set's biggest selling points. Spyder did a great job with the design, style, and overall performance of these units. Sadly, the low-beam lights are a bit faulty and have a shorter lifespan compared to the market average.
2. DNA Motoring – Best Halo Headlights for 2015 Chevy Silverado 1500
We just talked about the design of the previous headlight kit, and it's pretty decent. However, it's not on par with what DNA motoring has to offer. By combining retro vibes with a modern touch, they managed to create a very distinctive, head-turning look. With these halos, you'll get to greatly improve the front grill of the Silverado 1500 truck. Another big pro is how fast the company handles deliveries to all 50 US states.
And, you won't have to pay a single penny for that. The same goes for the return warranty: buyers have 30 days to return the halos and get a replacement, which makes this an even better pick for the average driver. What I didn't like about these headlights was the mediocre brightness and reach (in contrast to the other two products on the list). Still, compared to the stock gear, DNA Motoring will – obviously – be an improvement.
Product Rating
Quality of Materials
4.9/5
Pros & Cons
Stylish, eye-grabbing headlight design
Fast delivery at no extra charge
Covered by a 30-day return warranty
Not particularly bright or far-reaching
Verdict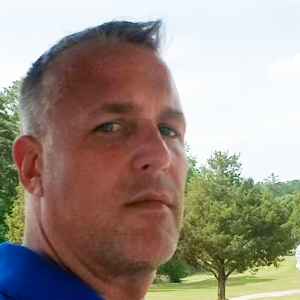 While these halo headlights aren't the brightest set on the market, they do carry excellent value. First of all, they boast a trendy design that makes the Silverado look fresh and new. Secondly, they are backed by a one-month return warranty and quick delivery/shipment.
3. Spec-D – Best Halo Headlights for Chevy Silverado
One of the worst things that can happen to halo headlights is when water or dust gets into the lamps. That can dramatically worsen the performance/brightness, mess up the patterns, and even lead to a short circuit. You won't have to worry about that with Spec-D, though, because it features a highly resistant design that withstands rain, snow, dust, debris, and all the other natural elements.
This is achieved thanks to superb-quality engineering and reliable black housing that keep all the hazards at bay. Add above-average visibility during the night, and you'll see why Spec-D is one of the best-selling third-party halo headlights in the US. There's one downside, however: with these halos, you won't get much side vision. This is a deal-breaker when driving in the countryside full of deer and other animals.
Product Rating
Quality of Materials
4.9/5
Pros & Cons
Reliable: 100% water- and dust-proof
Premium engineering + black housing
Provide enhanced nighttime visibility
Verdict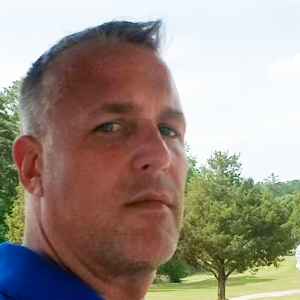 There's very little not to like about the Spec-D halo headlights. They are incredibly reliable and can easily withstand the harshest weather conditions. Extended nighttime visibility will be a part of the deal as well. Unfortunately, Spec-D is very limited in terms of side vision, which can be a pro for some drivers.
What is the Difference Between Halo and LED Headlights?
It's a common myth that halo headlights can't be equipped with Light-Emitting Diodes, and that's why many drivers ask this question. Others think that "traditional" LEDs are projectors, while halos are reflectors, but that's also not true. So, instead of focusing on the misconceptions, let's talk about halos lights in more detail. There are actually three different types of halo rings, each with its strong sides and disadvantages. Check them out:
Regular Halos. You've probably heard the term" angel eyes". Well, it's achieved with the regular halos: they include a set of bulbs that produce extremely dark and bright spots in the ring, which creates that effect. These are the cheapest and the most popular halo headlights on the market right now.
CCFL Halos. Moving up, we've got cold cathode fluorescent lighting headlights. In this case, it's a set of CCFL tubes filled with gas. In contrast to regular halos that feature incandescent lights, CCFLs are much brighter. Plus, they have a clearer, whiter light color that makes it easier to spot your truck on the road during the night.
LED Halos. And what about LEDs? Well, as you've probably already guessed, this is the most expensive, yet the most reliable option on the table. Light Emitting Diodes are a newer technology and are vastly superior to the competition. Brighter, farther-reaching, and with a much longer lifespan, these halo headlights are, indeed, quite impressive. On top of that, LEDs can change their color on demand.
So, there you have it: three different halo headlights. If you've got the budget, I'd highly recommend choosing LEDs over the other two options, as they are better in every single way and will be a very beneficial investment in the long run, especially if Silverado is your main truck.
Are Halo Headlights Road Legal?
The right answer here is – it all depends on the country, the state, and the actual headlights. BMWs have been rocking halos for over two decades now, and they are 100% legal not only in Germany but in many other countries as well (including many American states). With halos, the most important factor is color. We just learned that LEDs can change their color.
That's very well true, but they won't be legal if you go with red, green, or blue lights. Amber and blue are the legal colors for halos in the US. And, before ordering a new set, check your local laws. While it can be totally ok to have halos installed on a truck in one state, you might have problems with the law the second you enter a different state.
One universal rule to keep in mind is that you can NOT drive around with any car lights that aren't approved by DOT or SAE. Another thing: lots of folks are used to driving into the night with only the fog lights on, and that's illegal. Next, there are certain restrictions when it comes to modifying headlights.
So, does the use of halos fall into that category, or not? Again, it depends on the state. Besides, if you get lucky with the police officer, they'll let you go with a minor warning. Or, if you come across a not-so-friendly cop, they might even force you to pop the hood and such. If you're only planning on driving the Silverado into the wilderness, you won't even have to worry about any of this.
How to install Halo Headlights for Chevy Silverado?
The sad part about most halo headlight kits – they don't include any instructions. And those that do aren't very clear and might even confuse you since they're written for a long list of different vehicles and are not specific to the Silverado. That's why I decided to write this guide: to help you handle the whole process manually instead of paying someone big bucks to do that for you. Ok, here's what you should do:
Start by opening the hood of the truck to gain access. Next, remove the shroud that's sitting right on top of the assemblies. These are usually secured by a set of plastic tabs. Remove those using a screwdriver (flathead, of course). With that out of the way, let's handle the actual headlights. Find the pin holding each light in place (at the very top) and pull it off. Carefully lift the light and disconnect the wire harness.
Ok, now that we've successfully removed the stock headlights, it's time to install the new kit. Grab your aftermarket lights: on the backside, you'll see two bulbs: high and low. The wires are located right next to them. To hook them up, we need to remove the wire harness from the truck's parking lamp. Why would we do that, though? To get the new halos powered up!
Hopefully, you got some crimp splicers in the package. If not, they're available for $5-10 dollars. Use them to splice the halo wires into the parking lamps. And remember: for the Silverado, the brown wire (in the center) is the power wire, while the black wire is for grounding. Twist the ends of the wires running from the back of the light. The black light goes into the splicer. Use pliers to crimp the metal tab nicely.
Fold the tab over, and this part is done. Next, grab the blue wire and repeat the process. Great, all that's left for us to do is position the new headlights into the factory mounting spots and secure them. Connect the factory harness, put the pin back in, and close the hood. Get into the cap, and take the lights for a spin!
Buyer's Guide
So, we just learned about the different halo headlight types, how to avoid legal problems, and also checked out a detailed installation guide. Now let's take a quick look at the key factors that'll help you differentiate between average-at-best halo headlights for Chevy Silverado and premium-quality kits. We'll go over installation, fitment, the package, efficiency, pricing, and more.
#1: Look for OEM Fitment
This is the most important part, but there's actually nothing hard about it. As long as you know your truck's exact make, model, and year (say, it's a 2015 Chevy Silverado LT), it shouldn't be a challenge to pick the right kit. If you're ordering halos online, check the specifications. There, you'll find all the necessary information regarding compatibility. If you see that the headlights support your truck, you can go ahead and buy them.
Now, it would be best if it says "direct, OEM fit" in the specs. That means the headlights were designed and manufactured in a way to be almost identical to the stock gear. With such a set, the installation process will be very easy and straightforward. In most cases, it's gonna be a bolt-on type of installation with a minimal set of tools.
#2: Next, Check the Package
Once you know for sure that a certain aftermarket halo headlight set is a 100% fit for your Chevy truck, check the package. Right now, 90% of third-party halos come in a pair; so, that's not even a big concern. But wait – is that the only thing that the package includes? What about the installation hardware? Will you get a decent-quality wire harness, or maybe you'll have to use the stock one?
Last, but not least, see whether the kit comes packed with a set of light bulbs, or not. Depending on how much the halos cost, you might not get any bulbs. And if you do get them, they won't be of premium quality. Still, it's important to know in advance exactly what kind of a package the manufacturer will send.
#3: Efficiency + Durability
Protective housing, high-intensity bulbs, and a straight, focused beam – that's what you should look for in third-party halos. It would also be great if the headlights were specifically tailored for nighttime driving, instead of just being a regular all-around set. And, make sure clear projector lenses are a part of the deal as well, as they'll provide a clear, bright, far-reaching light beam.
The material quality isn't a very big issue with modern-day halo headlights, as most brands usually use the same materials and follow the same routine. As long as the manufacturer is trusted and has a good reputation, you won't have to worry about that much. The only thing to check is the quality of the housing. Low-quality housing tends to come off when exposed to humidity and extreme heat – keep that in mind.
4#: Pricing, Warranties, and Compliances
It's very well possible to get a solid-quality set of halo headlights for $150. However, it'll be a minimal package. The kit will probably not include any bulbs, wires, hardware, instructions, or anything else. As for the warranty, you'll be lucky if you get a standard 12-months guarantee. For something better (like a 30-day replacement or refund deal), drivers will have to pay an extra $100, give or take.
For that money, you can also expect a higher build quality, lots of extras in the package, and a more stylish, up-to-date design. Another thing to keep in mind is certifications/compliances. Unless the halos are DOT- and SAE- approved, they won't be street legal – we already discussed that earlier. So, to get an all-around decent deal, you'll have to pay 200-250 US dollars – that's gonna land you with a pair of reliable and efficient headlights.
Conclusion
And that's it! Halo headlights don't only look cool and give the Silverado a fresh touch, but they can also be a life savior. They are very easy to spot from afar – oncoming cars will always know where you are. So, if you want to be safe on the busy American roads where traffic tends to be crazy sometimes, halos will be a very reasonable investment. Today, we checked out top-three picks from market-leading brands.
If you're looking for a reliable, water-proof, and bright set, go with Raxiom. DNA Motoring, in turn, boasts an eye-grabbing design, fast delivery, and a return warranty. As for Spyder, it's the least expensive halo headlight kit on the list and takes little time and effort to install. So, which halos are the best pick? Share in the comments!