LED headlights are very bright, cast a wide light, come protected against natural hazards, and boast an extended lifespan. And let's not forget about the bold, eye-grabbing design, and power efficiency. Yes, compared to the halogen bulbs that 95% of Jeeps have, LEDs are significantly better. They do cost more, of course, but in the long run, you'll actually get to save some hard-earned bucks.
So, what do the Best Jeep Wrangler LED Headlights look like? How can you make the right choice? Which brand should you trust? I've got all the answers right here! The following list includes five outstanding LED headlight sets that were specifically designed for the Wrangler series. And in the Buyer's Guide, we'll talk about the key aspects that turn an average set into a crowd-pleaser. Let's get to it!
1. LX-Light – Best Rated 7 inch LED Headlights for Jeep Wrangler
We begin the list with the LX-Light LEDs because they come highly recommended both by the experts and regular drivers. Thanks to the clever design, they fit a long list of Jeep nameplates, including the Wrangler JK, TJ, JL, and more. Plus, the package includes a detailed and very helpful user guide, along with a set of adapters (H4 and H13), which makes the installation process a walk in the park.
You'll be done in an hour tops, using only a basic set of tools. Add an affordable price tag, and you'll instantly see this headlight set's appeal. It is available at a very "user-friendly" price and carries a great value. Sadly, the housing leaves a lot to be desired. It was manufactured in China and is of low quality. Other than that, LX-Light did an excellent job.
Product Rating
Quality of Materials
5 / 5
Pros & Cons
Fit almost every single Jeep model
Come packed with a helpful user manual
An excellent choice if you're on a budget
Low-quality Chinese housing
Expert Recommendations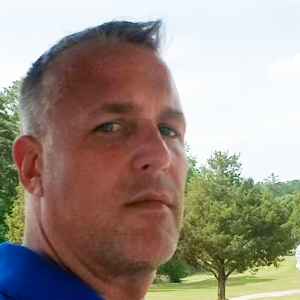 Wrangler owners on a tight budget will like what LX-Light has to offer. This is one of the least expensive headlight sets on the market, and it's compatible with a wide range of Jeeps. The quality of the housing is poor, but that's compensated by the detailed instructions.
2. AAIWA – Best LED Headlights for 2016 Jeep Wrangler Unlimited
Are you one of those drivers that prefer to conquer the off-road during the night? If the answer is yes, then pay extra attention to the AAIWA headlights. They are incredibly bright and can make the darkest night feel like it's the middle of the day. Each headlight puts out 7.5K lumens high beam/5.5K lumens low beam – a very impressive result indeed. The overall design also deserves a round of applause.
It's pretty conservative, but bold at the same time and will instantly grab the attention of fellow Wrangler drivers. On top of that, the company protects the LEDs with a two-year quality warranty, along with lifetime afterlife service. There's one big downside, though: these headlights aren't DOT-approved. That means a police officer will probably write you a ticket or two. But, if you mostly stick to the off-road, that won't even be an issue.
Product Rating
Quality of Materials
5 / 5
Pros & Cons
Much brighter than the industry average
Give the Wrangler a rough, catchy look
Backed by AAIWA's two-year quality warranty
Expert Recommendations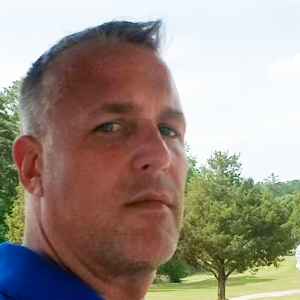 Covered by a generous warranty, looking like a million bucks, and brighter than most rivals, the AAIWA headlights are a bargain. They are not DOT-certified, however, and may cause you some trouble on highways and city roads.
3. SUNPIE – Best LED Headlights and Fog Lights for Jeep Wrangler TJ
>Moving up with the list of the finest aftermarket lights for the Wrangler, we've got Sunpie. So, what can you expect to get with it? First of all, it is well-protected against pretty much everything the road has in stores for you. It is resistant to water, dust, shock, and rust, which is very important for a set of headlights, especially if you live in a windy, sandy, and rainy area. Another big pro is the easy, hassle-free installation process.
Thanks to the so-called plug-and-play design, it won't take you much effort or time to replace the stock halogen bulbs with these LEDs. The lighting distance is pretty impressive as well. Sunpie can illuminate up to 150 yards no matter how dark, murky, and foggy the area is. My only complaint: the package doesn't include adapters – you'll have to order a set separately; they don't cost a lot, however.
Product Rating
Quality of Materials
5 / 5
Pros & Cons
Light up to 150 yards ahead
No-hassle, plug-and-play installation
Protected against all natural hazards
Expert Recommendations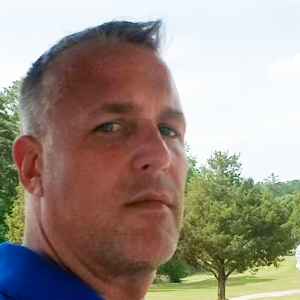 With Sunpie, you'll become the owner of a bright, easy-to-install, and all-around protected set of LED headlights for a reasonable price. They can easily withstand rain, humidity, sand, dust, and corrosion. Sadly, the package is pretty modest and you won't get any adapters or other extras.
4. GXENOGO – Best LED Headlights for JK Jeep Wrangler
No matter how careful you are, when driving in the wilderness in the middle of the night, collisions are inevitable. I'm talking about tiny rocks on the road, bushes, tree branches – stuff like that. They aren't that dangerous and won't damage the headlight lenses, but you will end up with scratches that make the LEDs look really old. Well, that won't be a problem with GXENOGO, because it includes premium, scratch-resistant lenses.
Also, it implements the so-called "heatsink" design. It ensures efficient heat dissipation and prevents moisture build-up/condensation. Last, but not least, the manufacturer backs these headlights with a 30-day return policy along with a standard one-year warranty. All these pros come with a minor con: to install the LEDs properly, you'll most likely have to modify the factory rings/casings that hold the lights, as they won't fit snugly. Or, use some tapes to fix that.
Product Rating
Quality of Materials
5 / 5
Pros & Cons
Scratch-resistant lens for extra durability
Heatsink structure for optimal heat dissipation
Include a 30-day return + one-year warranties
Expert Recommendations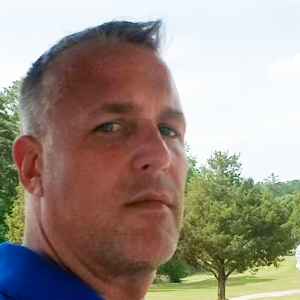 Despite the minor issues with the installation, the GXENOGO LED headlights are a must-have. They easily handle humidity and heat and include scratch-resistant lenses. The 30-day return slash one-year standard warranties are even more reason to consider this set.
5. Xprite – Best Led Halo Headlights for Jeep Wrangler
And what does the most expensive set of headlights on today's list look like? That's right: Xprite isn't particularly cheap, but it is well worth the price. It is available in five different colors, including RGB. And, they are all halo lights – bright, long-lasting, and good-looking. What I like about these lights is the premium construction quality. The engineers used the best available materials, including die-cast aluminum, polycarbonate lenses, and a ribbed design.
The LEDs are pretty light, by the way, and can be used 365 days a year, no matter the weather outside. So, there you have it: while the Xprite headlights are expensive, they do have a long list of pros that compensate for that, including perfect fitment, easy installation, and excellent performance.
Product Rating
Quality of Materials
4.9 / 5
Pros & Cons
Superb engineering and material quality
Lightweight, all-weather design
Lots of different colors to choose from
One of the most expensive aftermarket LEDs
Expert Recommendations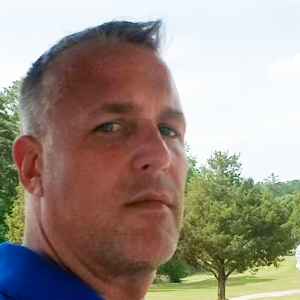 Wrangler fans with thick wallets and a passion for high-grade halo LED headlights will probably like Xprite's set. Lightweight, all-weather, and crafted from premium materials, these lights are worth every single penny.
Buyer's Guide
What's the deal with LEDs? What do you need to look for in a new set of headlights? Is it the price, the brightness, or the lifespan? Or maybe it's something entirely different? That's exactly what we'll talk about in this guide! I've made a list of the most important factors to weigh in before making a purchase. Don't worry: we'll only go over the key aspects – nothing too technical or overly complicated.
Brightness
Arguably, this is the most critical thing to check in a set of LED headlights. Because the biggest issue that the vast majority of Wrangler drivers have with the stock halogens is how dull they are. So, make sure your new bulbs can light up the darkest night. This can be a bit tricky, though, because while most brands specify the brightness of EACH headlight (the package usually includes two), others state the joint brightness of the two lights.
This can be easily verified in the specifications, though. Another quick note: modern-day LED headlights have at least two modes: high beam and low beam. And then there are the DRL (pure white) and turn-signal light modes, but those aren't that important. What you should check is how bright these two beams are. Brightness is measured in lumens (LM for short), and, say, 4.5K LM high beam + 3.2K low beam is a decent combo.
If you want a brighter set, the market has dozens of different offers for you. As we already learned, the AAIWA LEDs come packed with 7.5K LM high beams/5.5K LM low beams, which is quite impressive. And don't forget about the coverage. I'm talking about how wide of an area the lights can illuminate. If the beam is really narrow, you might want to reconsider investing in this product.
Life Expectancy
Also known as the life span, this indicates how long the lights will serve you before going out. One of the most significant selling points of LED headlights is their impressive longevity. The average set can go on for 20-30K hours. Say, if you turn the lights on for 4 hours every day, they'll serve you for more than three decades! More good news: today, you can get a 50K-hour lifespan for a relatively cheap price.
And, it will be worth it, especially if you drive your Wrangler mostly during the night, when it's foggy outside or when it's raining. Usually, the difference in price between a 20K and 50K life expectancy isn't very big, which is why I only recommend buying the most dependable and long-lasting LED headlights. That's because they'll be the first and (if everything goes smoothly) the only set you'll ever buy.
Speaking of reliability and durability, make sure the lights are water-proof. Otherwise, they won't do you any good.
Compatibility/Fitment
There are no universal LEDs on the market – they each fit a specific line-up of cars. So, when planning a purchase at an online store, refer to the compatibility chart or use the Select Your Vehicle option to name your make, model, and year. A quick note: If you see "Plug and Play" in the specifications, that means the installation will run smoothly. On average, the whole process takes +/- one hour (20-30 minutes if you have some experience with aftermarket parts).
Keep in mind, however, that some Jeeps (the 2017-2018 JK, for instance) require a headlight bracket. Otherwise, you won't be able to mount them properly. These need to be bought separately, by the way. On the bright side, decent-quality brackets are available for 25-30 US dollars, or even cheaper.
The Price-Tag + the Package
As I always like to say, go for the golden middle when it comes to pricing. And right now, that's the $90-150 range for a set of brand-new LED headlights. Anything available for 70, 60, or 50 dollars shouldn't even be considered. You won't be at all impressed with the brightness, lifespan, and overall quality of those lights. I don't see much reason for paying 200, 300, or more dollars for the LEDs, either.
There are some customized, great-looking options for the F-150, for example, but they're rather an exception to the rule, nothing else. As for the package, it usually doesn't include anything but the lights. It would be great if you get a detailed user manual, though, along with a couple of adapters and at least a one-year warranty deal.
Best Jeep Wrangler LED Headlights
Product
Product Information
View on Amazon

Editor's Choice

1) LX-LIGHT SL-0075A-black

Best Features:
– Compatible with a wide range of Jeeps
– Include detailed installation instructions
– Available at a very affordable price
Diameter: 7 inch
Light Source Type: LED
Fits Models: Jeep Wrangler JK (2007-2018),
TJ (1997-2006), LJ (2003-2006),
CJ-7(1976-1986), CJ-8 (1981-1985),
JL (2018-2019) – need add bracket

2) AAIWA LW0750

Best Features:
– Incredibly bright (both the high and the low beams)
– Trendy, eye-catching design for the Jeep
– Covered by a two-year quality warranty
Diameter: 7 inch
Light Source Type: LED
Fits Models: Jeep Wrangler Unlimited JK (2007-2017),
TJ (1997-2006),
LJ (2004-2006),
CJ-7(1976-1986),
CJ-8 (1981-1985)

3) SUNPIE J001

Best Features:
– Impressive illumination distance and coverage
– Simple, plug-and-play installation
– Shock-, rust-, dust, and water-proof
Diameter: 7 inch
Light Source Type: LED
Fits Models: Jeep Wrangler JK,
TJ, LJ (1997-2017)

4) GXENOGO GX881WY1

Best Features:
– Anti-scratch Polycarbonate lens design
– An advanced heat dissipation system
– Backed by a 30-day return/one-year warranty
Diameter: 7 inch
Light Source Type: LED
Fits Models: Jeep Wrangler JK,
JKU (2007-2017)

5) Xprite HL-JEEP-R7IN-80W

Best Features:
– Premium build and material quality
– All-weather construction + sealed housing
– Available in five different colors
Diameter: 7 inch
Light Source Type: LED
Fits Models: Jeep Wrangler JK (2007-2018),
TJ (1997-2006),
LJ (2004-2006)
Conclusion
We covered a lot of ground today! First, we reviewed my list of the best aftermarket LED headlights. Next, we checked out the Buyer's Guide. The market has enough LEDs to offer – that has never been a problem. The tricky part is to make the right choice. So, pay extra attention to the comparison table: the best features, and especially the compatibility chart.
That will help you to navigate through the list and pick a set of LEDs that will fit your Wrangler perfectly, come at an affordable price, and have all the features that you value the most. For example, with LX-Light, you'll get a decent set of headlights for cheap. In contrast, Xprite is the most expensive option, but it does have a long set of pros. It's up to you to make the choice!