Back in the day, F150 used to be a "workhorse" – a rough-tough truck with a strong performance but minimal comfort. However, over the recent years, it's turned into a "civilized" ride with lots of safety features, techy stuff, comfy seats, and more. The exterior has also been greatly improved, including the front/rear, the bed, the wheels, and everything else in between.
And with LED lights taking over the market and beating HIDs and halogens at their own game, you might want to think about upgrading the factory bulbs. F150 looks especially great with a set of LED headlights – that's for sure. Plus, once you upgrade to the Best LED Headlights for Ford F150, you'll get an extended lifespan, brighter lights, a wider beam, and trendy looks. Want to learn more? Check out my top picks!
Does Ford F150 have LED Headlights?
The short answer – it might. Let me elaborate: whether the F150 truck will come equipped with LEDs or not depends on the trim level and the model year. If it's an older-generation truck, you won't get LEDs no matter how much you pay for it. In contrast, most modern-day F150s do have light-emitting diode headlights. So, check the trim level to make sure. Even then, you'll probably get different deals from different dealers.
Some include LEDs as a bonus; others strictly follow the factory configurations. The good news is –if the F150 features cheap and dim halogens, it won't be a problem to replace them. Again, this mostly applies to the latest-gen trucks that have all the necessary wires and whatnot. As you'll learn further down this review, upgrading to premium-quality headlights doesn't take much effort (or financial investments).
Best LED Headlights for Ford F150 Review
1. AmeriLite – Best LED Headlights for 2010 Ford F150
I want to start the list with a set of headlights that's gonna be a safe bet for most F150 drivers. First of all, it won't cause you any hassle during the installation. The process is very smooth, straightforward, and takes 1/1.5 hours to complete. This is achieved thanks to the OEM nature of the LEDs. On top of that, they are incredibly durable and reliable. Water- and dust-proof, they can easily withstand the toughest weather conditions.
AmeriLife has gone through a series of tough tests and doesn't only meet, but also exceeds international industry standards. Last, but not least, with these headlights, you'll get a perfect deal. It includes a 30-day money-back guarantee and a 90-day limited warranty. As for the downsides, the package doesn't include a user guide. But, since the installation will be a walk in the park, this isn't really a major con.
Pros & Cons
Exceed the toughest industry standards
Direct OEM installation for the F150
30-day MBG/90-day limited warranty
No user manual in the package
Expert Recommendations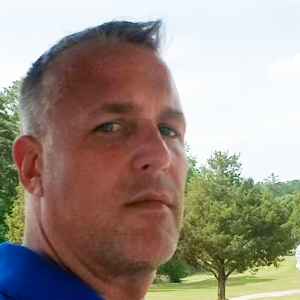 If you're looking for a direct fit, drop-in type of headlights for a fast, simple installation, AmeriLife might be exactly what you need. These LEDs have proven their worth in tough third-party tests and are covered by a 30-day MPG and a three-month limited warranty.
2. AKKON – Best LED Headlights for Ford F150 2003
While some truck drivers put functionality and efficiency first, for others, the design/style is the #1 concern. Well, they'll appreciate the bold, eye-grabbing design of these headlights. They're a great mix of retro and futuristic vibes and fit the F150 like a glove. Speaking of fitment, the AKKON lights feature a flexible, universal design that's compatible with a long list of trucks (including the F150, of course).
Another big pro is fast, charge-free shipment/delivery. You won't have to wait for weeks before the headlights arrive, and this applies to all 50 States. What I didn't like about this product was the engineering quality. It is average at best and not on par with the rivals. So, be very careful not to damage the housing or the bulbs, as they break easily. Other than that, AKKON did a wonderful job with these LEDs.
Pros & Cons
Eye-catching, trendy design
Fit a wide range of F150 trucks
Fast shipment within the States
Expert Recommendations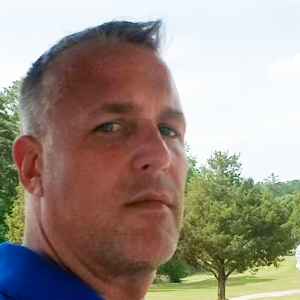 Despite the low quality of the frame, the bulbs, and the entire construction, the AKKON headlights still deserve your attention. Fast delivery within the US, a highly compatible design, and the unique, catchy design turn them into a must-have. The overall performance is also decent.
3. VLAND – Best LED Headlights for 2020 Ford F150
And here we have the most expensive set of headlights for the F150. If you're on a tight budget, you can skip to the next product. On the other hand, if you're ready to commit in the long run and invest in state-of-the-art LEDs, VLAND will be a worthy purchase. Mostly, I want to mention the premium build quality. Crafted from high-grade materials, these lights are brick-strong and can take a "beating".
On top of that, they feature triple-layered protection against the sun, dust, debris, corrosion, and everything else in between. This is confirmed by the FMVSS, SAE, and DOT certifications. Add a standard one-year guarantee, and you'll see why VLAND's steep price is justified. The headlights look pretty cool, by the way, and give Ford's famous truck an aggressive, masculine look that most of us tend to like.
Pros & Cons
Triple-layered protection against debris and UV rays
Exceptional engineering and material quality
Covered by a standard one-year warranty
Expert Recommendations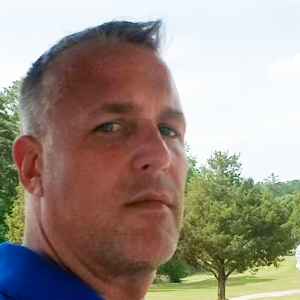 What's the biggest downside of the VLAND headlights? Certainly, it's the high cost. However, for this kind of money, you'll get top-notch LEDs with market-leading build/material quality, protection against natural elements, and more. So, if you've got the money, you won't be disappointed.
4. Fahren 9007 – Best LED Headlights Bulbs for Ford F150
Alright, let's move on with the list and check out what Fahren has to offer. Now, please keep in mind that this is a set of bulbs, NOT headlights. You won't get housing, rings, cables, wires, installation hardware, or anything like that. But, the price tag will be significantly lower, and that's what many F150 owners look for. These LEDs have an impressive illumination range (up to 200 meters straight) and are very great at cooling.
And thanks to the advanced heat dissipation system, the Fahren lights never overheat (which means a longer service life). As for the main body, it's manufactured from premium, aviation-grade aluminum. A 50K-hour lifespan is also a part of the deal. Sadly, while the installation is mostly straightforward, you might have to cut the housing or the slots a bit to make these bulbs fit.
Pros & Cons
Above-average lighting range – up to 200 meters
Include a premium heat dissipation system
Crafted from aviation-grade aluminum
Minor compatibility issues
Expert Recommendations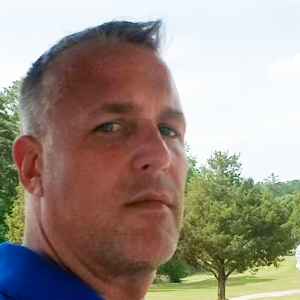 Manufactured from high-grade aluminum and packed with an excellent heat dissipation system, the Fahren headlight bulbs are a bargain. Because of the extended lighting range, they will be a great investment for the F150. Some trimming might be required to mount them properly, though.
5. SEALIGHT – Best LED Headlights Bulbs for F150
Finishing up with the list of the best LEDs for the F150, let's check out SeaLight's set. Again, this is a pack of bulbs, not a headlight pair like you would expect. And, compared to the previous bulbs, these are available at an even lower price, which makes them the cheapest option for today. With that said, the overall quality, efficiency, and durability of this product are well above average.
For example, these bulbs are incredibly bright and can light up the darkest night. Plus, they feature an optimized light distribution pattern, meaning you won't blind oncoming traffic on the road. As for the con, SeaLight's customer support isn't particularly fast. While it is helpful, you'll probably have to wait for a day or two to get a response.
Pros & Cons
Optimized light distribution/beam pattern
Brighter than most bulbs on the market
Available at a very attractive price
Expert Recommendations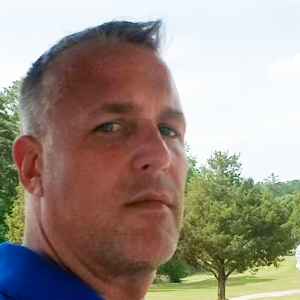 Available for cheap, bright, and safe, the SeaLight bulbs will be a perfect purchase for any F150 owner. They easily fit the factory housing/mounting spots and can be installed in less than ten minutes. Support is a bit slow, but that's a very small price to pay for all the pros.
Buyer's Guide
So, we just learned how to find the right bulb size for F150 headlights. Next, we figured out the difference between Halogens, HIDs, and LEDs and mastered the art of replacing the factory lights. Now let's talk about the key factors that define how good a headlight set is. Brightness, life expectancy, resistance to elements, and build quality – these are some of the critical aspects to consider before making an order. Take a look!
Brightness Slash Lumen Levels
When it comes to headlights, brightness is a major concern. So, how do you check it? How do you make sure the new LEDs are brighter than the factory set? Check the specs, of course, and look for Lumens. This is a universal term (can be used for LEDs, HIDs, and Halogens) and describes exactly that – the brightness of the lights. In specifications, manufacturers usually just write LM.
Now, it's important to differentiate between high- and low-beam brightness. For low beams, 3-4K LM is more than enough; 5K LM will light up even the darkest, rainiest, and foggiest night. With high beams, the market average is 4-5K Lumens, with 6-7K LM being the "sweet spot" for most off-roading fans.
Lifespan: is 25K Hours Enough?
If you want a quick answer, then yes, 25K hours is more than enough. For example, the average lifespan of halogen lights is only 2K hours, which equals +/- two years if you run them for 2-3 hours a day. The same is true for HIDs, but the best bulbs can go on for up to 8K hours. And, compared to that, 25K hours is pretty great. However, I still want you to look for LED bulbs with a 50K-hour lifespan.
That won't cost you big bucks, by the way. The Light-Emitting Diode technology allows achieving impressive results at a low production cost. So, it's safe to say that if you buy a premium-quality pack of LED headlights, they will last for the life of your truck, or even longer given you take proper care of them.
Resistance to Water, Dust, and UV Rays
Headlights are located on the exterior, out in the open, which is why you gotta make sure they're well-protected against Mother Nature. The first thing to check is whether the lights are waterproof or not. If they're not, don't even think about buying them. Water will make the rings and housing rust; and if it gets to the wires, that can cause a short circuit. Look for "sealed housing" in the specs.
Oh, and don't forget about the heat dissipation system. The bulbs should include one to be secure against overheating. Dust can also be a problem for headlights, just like the sun (UV rays). And if you're an avid off-roading fan, protection against scratches and impact will come in handy as well. Otherwise, you'll ruin the LEDs after a couple of journeys into the wilderness.
How to Choose the Perfect Headlight Bulbs for Ford F150
Have you heard the expression – size matters? Well, when it comes to LED headlight bulbs, finding the right size should be your #1 concern. This applies to every single SUV, sedan, or truck out there, but our focus here will be on the F150. The good news is, there are a limited number of standards that most manufacturers follow. So, if you buy the bulbs from a trusted and popular brand, you'll (most likely) be in good hands.
Or, check the specifications: if they claim the bulbs will fit your F150, go with it. And by saying "your", I mean the exact make, model, year, and trim level. Still, it's important to know the size that fits your four-wheeled friend. That way, it will be much easier to buy the right set. Ok, with the basics out of the way, let's talk about the F150 headlight bulb size, or, rather, number.
That's right: you'll find bulb numbers when checking bulb sizes. Say, for the 2020 F150, look for 9005 bulbs for the high beam and H11 for the low beam. The same is true for the 2014-2019 editions. However, older Fords have different sizes/numbers. So, my advice to you: before making a purchase, check the specs for compatibility, like we just discussed.
And, if you're still not 100% sure about the right size for your vehicle, there are lots of headlight size charts available online. These charts are 100% free and the info will be helpful when you decide to get a used set of bulbs from an online store (eBay, for example).
Halogen vs. HID vs. LED: Which Lights are Right for your 4×4?
Today, we're talking about LEDs. However, when buying aftermarket headlights, it's always important to keep all the options in mind. I'm talking about HIDs and Halogens, of course. Let's quickly go over all three types and see what pros and cons they have. So, initially, there were only the Halogen lights, and with no competition, they were incredibly popular. But, in 2021, they are the least preferable pick.
While it won't be hard to find 100-watt bulbs, and they'll be pretty bright, you won't be at all pleased with how much power they consume. In the long run, this will cost you quite a lot. Besides, you'll have to replace the factory wires with heavy-gauge alternatives; otherwise, the lights might overheat. The biggest pro of Halogen lights – they are very cheap (and cost $15-20).
Up the ladder, we have HIDs. Also known as the High-Intensity Discharge lights or Xenon lights, they are vastly superior to Halogens. First of all, this is a (relatively) newer technology, and HIDs easily "beat" Halogens in brightness and lighting range. Low power consumption is also a part of the deal (Xenons require 55-65% less power to run). These headlights are expensive, compared to Halogens, though, and aren't very durable.
And what about LEDs – are they, indeed, the champs in this comparison? Yes, they really are. The compact size, sturdy construction, protection against elements, and user-friendly installation make them an obvious choice. Besides, Light-Emitting Diodes are even brighter than HIDs and have an extended lifespan (up to 50K hours). My only complaint: when one of the diodes goes bad, it will be a bit tricky to fix it. Oh, and LEDs aren't very cheap.
How to Upgrade the Headlights on the Ford F150?
If you're not 100% happy with the factory set of headlights on the F150, the only way to upgrade them is to buy a new pack of lights. On the bright side – the replacement process won't take much effort, knowledge, or time. There are certain rules to follow, and as long as you do everything by the book, you'll be done in no time. Here's my detailed guide on how to install brand-new LED headlights on the Ford F150 truck.
So, to access the headlights, you'll need to park the vehicle on a flat, even surface, and shut the engine off. Next, pop the hood so that you can reach the front grille. You won't be able to get your hands on the factory lights unless you get rid of the grille. It'll be secured by a set of screws and clips. Use a screwdriver to remove those and pull the grill out. Carefully grab it up with both hands, as it's gonna be pretty bulky and heavy.
With the grille out of the way, move on to the metal rings. These hold the lights in place and also need to be removed. Each ring is secured by four screws. Grab the same screwdriver and work your magic. Now, once you deal with the rings, unplug the factory lights. Be extra gentle with them, as they might still come in handy.
To install the aftermarket LEDs, repeat the same steps, but in reverse. A quick note: if the stock headlights also LEDs, you might be able to use the factory hardware. However, Halogen or HID hardware, housing, or metal rings won't fit LEDs. Keep this in mind if you're only planning to buy bulbs, not the whole set. In any case, you'll definitely need a driver module and an adapter.
Adapters have one job: they make it easier to "pair" different sockets to each other. The module, in turn, eliminates flickering and prevents the lights from overheating. When connecting it to the factory wire harness, remember that blue is for grounding, while the main wire needs to be connected to F150's battery. Finally, tape the yellow wire to the left/right turn signal positives. That's pretty much it!
Conclusion
Alright, that's it! Without a doubt, the F150 truck looks a lot tougher with a set of LEDs. Besides, these lights are incredibly long-lasting, reliable, waterproof, and do a far better job of illuminating the road than, say, the factory halogens. Today, we checked out five market-leading third-party LEDs for Ford's mighty truck. SeaLight is the cheapest option on the table, while VLAND is expensive but worth it.
Fahren is all about build quality; AKKON is highly flexible/compatible and boasts fast shipment. Finally, with AmeriLife, you'll get a generous warranty deal + easy fitment. Yes, there's a lot to choose from! So, if you still have some questions left, don't hesitate to share your story in the comments or send me a message. I'll do my best to get back to you!