When it comes to headlights, the market has a lot to offer, so it's easy to get lost while navigating through the available options. Today, we're gonna shed a light on the five Best LED headlights for Ford Ranger. These have successfully passed the test of time and are equally reliable, easy to install, and worth your while. We'll look at the price, quality, reliability, and other aspects of each product – no questions will be left unanswered!
Pay extra attention to the pros, cons, and don't forget to check the Buyer's Guide and FAQ. Alright, let's get right to it and see which brand has the right headlight assembly for the legendary Ranger truck!
Best LED headlights for Ford Ranger Review
1. AUTOSAVER88 Ford Ranger Headlight
They put these headlights through hell before hitting the market, so durability & reliability won't be a concern, and you can rely on them to work perfectly no matter the circumstances. Although plastic does look kinda cheap and there might be some insignificant flaws, in general, these headlights are a safe bet and serve for a long time.
Besides, the price is the lowest among all the headlights on today's list. And, you'll get a long list of pros, including a decent casting range and a wide beam. Another thing worth mentioning is the micro-prism reflector. It alerts upcoming cars, making it easier for them to notice you at night. When driving into the night, you can't really be too safe.
Pros & Cons
Excellent in-house testing results
Micro-prism reflector for safer driving
Available at a very affordable price
The plastic is of poor quality
Expert Recommendations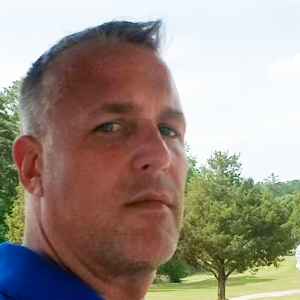 With Autosaver88, you'll get a pretty decent headlight set at an affordable price – a great upgrade for your Ford Ranger. The plastic is somewhat cheap, though, but that's the only minor con.
2. Auto Dynasty Black Headlights Kit Compatible with Ford Ranger
The next headlights we'll look at today come from Auto Dynasty. This kit is designed to function and even looks like the original Ford Ranger headlights. If you're somewhat conservative and like the old-school, original looks of your Ranger, that will be a big pro for you. Mounting them won't take much of your time, either: no drilling, cutting, or bending is required.
Well, maybe a little modification will be needed, but that's all. While the delivery is fast and deserves our praise, unfortunately, the same can't be said about the quality of the package/delivery. Some buyers complain about parts that arrive damaged, and it takes time to get a replacement. Apart from that, we have a very decent headlight set on our hands for everyday use.
Pros & Cons
Look and function like the original headlights
Easy installation, no drilling/trimming required
Fast delivery across the United States
Minor quality control/QA issues
Expert Recommendations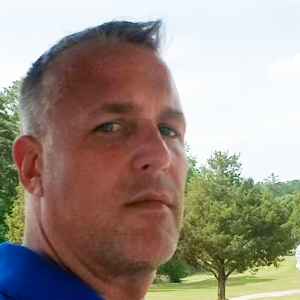 If you were looking for some headlights that are easy to install and look/function just like your original headlights, Auto Dynasty deserves your attention. As a bonus, you'll get to enjoy fast delivery instead of having to wait forever for these to arrive. There might be some QA issues, though – do keep that in mind.
3. AmeriLite – Replacement Headlights LED Halo Set for Ford Ranger
These headlights are of the highest engineering quality with little to no construction flaws. This fact alone puts them higher than the vast majority of aftermarket headlights. ON top of that, they work smoothly once you mount them, no need for any re-adjustments later. The only downside to these headlights: short wires. Depending on your Ranger model, this can be a pretty big issue.
As for the exterior design, these headlights actually look amazing. They give you that "expensive", hi-end, and classy feel, which is another standout pro. Overall, the AmeriLite headlights are, indeed, worth your while. They will be of good service for a long time and require almost no maintenance to run properly. Oh, and don't forget that the package includes a 9007 bulb.
Pros & Cons
Come packed with a high/low 9007 bulb
Excellent engineering and build quality
Feature a trendy, eye-grabbing design
The included wires are way too short
Expert Recommendations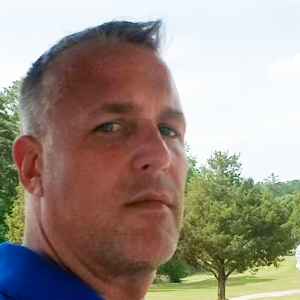 Not only do these headlights boast market-leading build quality, but they also come packed with a 9007 bulb and look dashing on Ford Ranger. Strangely enough, the wires are a bit short for comfort. This is not a very big problem, of course, but do keep that in mind.
4. Spyder Auto – Ford Ranger Halo LED Projector Headlight with Replaceable LEDs
These are the most expensive headlights on the list, but they're worth every single penny. If you're a big fan of night driving, Spyder will be the right pick for you. Far-reaching beams and enhanced nighttime visibility are sure to make your trip through the night comfortable and safe. And, you won't have any issues with police officers, because these headlights are 100% street-legal.
Next, the featured top-class housing provides extra protection, justifying the steep price tag. In summary, Spyder Auto is a reliable and long-serving headlight kit that will only make your good-old Ford Ranger look better by adding a tough, masculine tough to it. If you've got the budget for it, this will be money well spent.
Pros & Cons
Features wide far-reaching beams
Enhanced nighttime visibility
Premium housing for added protection
Slightly on the expensive side
Expert Recommendations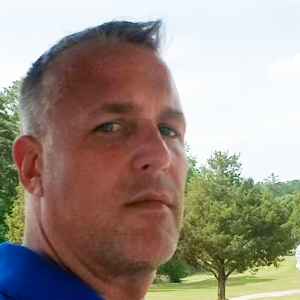 Arguably, these are the best headlights on the list, even though they're also the most expensive ones. They come with really nice features onboard like far-reaching light beams, good nighttime visibility, and additional protection. If you've got extra bucks to spare, this could be a perfect investment.
5. AmeriLite – Ford Ranger LED Tube Chrome Replacement Headlights
Here, we have yet another example of a fine set of headlights by AmeriLite. Reliable and durable, and with a premium UV coating, they easily handle temperature extremes. Installing them may take some time/tweaking, especially on an older Ford Ranger. It's nothing you won't be able to handle, but this can still be a minor con. On the bright side, customer support is great; so, feel free to ask them any questions.
They take very little time to respond and follow a friendly, client-oriented approach. On top of that, there is a 30-day money-back guarantee, in case you don't like the headlights for some reason.
Pros & Cons
30-Days Money Back Guarantee
High durability material with UV coating
Client-oriented customer support
It may take some time to adjust
Expert Recommendations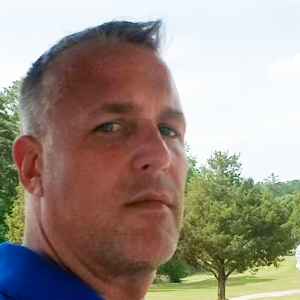 The only downside to these highlights is that it will take some effort to adjust them. But they are worth your while. Premium-quality construction, enhanced durability thanks to UV coating, and great customer support – that's what you'll get with AmeriLite. Oh, and don't forget about the 30-day MBG.
Can I Replace Ford Ranger Headlights on my own?
No matter how good Ford Ranger's original headlights are, at a certain point, you'll have to replace them. Maybe they break, or maybe you need a specific set of headlights for particular goals, like night driving or competitive racing. Lucky for us, truck fans, pretty much every single modern-day headlight is designed in a way that you can replace the factory set on your own, with no professional help.
Read the instructions thoroughly, remove the old headlights, put the new ones in, connect the wires, secure the headlights, and there you have it! That doesn't sound too hard, right? It will take you somewhere between 20 minutes and two hours, depending on your skills and the model of the headlights. Some headlights are quite easy to mount, while others require some DIY drilling and modification.
How to Choose the Right Headlight Bulbs for Ford Ranger
The first thing you need to do is check if the bulbs are compatible with your headlights. Doesn't matter how good they (the bulbs) are, or how much you like them – they will be of no use if they don't fit. On the bright side, it shouldn't take much effort to ensure 100% compatibility. You'll find all the information in the official description/specs. If not, check with customer support, they'll give you all the information you need.
Brightness is another thing you should consider. How bright do you want the bulbs to be? Right now, LED bulbs are the best option on the market because they have an increased life span (50k hours vs. 2k hours in halogens and HIDs). On top of that, LEDs are much brighter, but they do cost more. Also, keep in mind that some bulbs from big brands are overpriced for no good reason. So be careful not to overpay. Be smart and choose wisely.
How to Install Replacement Headlight Bulbs on a Ford Ranger
Well, that is a pretty easy procedure that doesn't require any special skills. All you need is a screwdriver, a dry, well-lit space to work, and a little bit of patience. Just make sure the bulbs are compatible with your car and headlight assembly. Take your time with the user manual: it will tell you exactly what to do and which tools to use. The rest is just a matter of time, and if all goes well, you'll have the bulbs replaced in less than an hour.
Pop the hood, locate the back of the headlight, and get your hands on the harness. Twist the factory bulbs counterclockwise to remove them. Next, grab the new bulbs, turn them clockwise, check if they are well secured, and give them a test run to make sure they work OK. That's pretty much it!
Buyer's Guide
Alright, now that we've learned how to replace Ranger headlights and how to find the right bulbs, let's talk about the factors that set average-at-best assemblies from market-leading products.
#1: Package and Delivery
Some headlights come with everything you need to install them, and that will save you a lot of time and some money as well. Some headlights come packed with extra bulbs to further sweeten the deal. The less time you're gonna spend looking for the right components, the better. The perfect scenario would be to get the package, unpack it, get everything you need for the job, and replace the headlights.
And of course, you don't want to wait for the headlights for months. To summarize, look for a generous package with all the necessary staff to install the headlights. Next, make sure the kit is delivered to you as soon as possible and in perfect shape. In some cases, there might be minor QA issues on the manufacturer's side, but this happens rarely.
#2: The Warranty
Another thing you should pay attention to is the warranty. The best headlights are backed with a 30-days money-back guarantee. That means the headlights are, indeed, of high quality so the manufacturer is absolutely sure about the product, as it's not some cheap and unreliable staff. Besides, if for some reason you don't like the headlights or they don't seem to fit your Ranger truck, you can get the money back.
A quick note: not all headlights are backed by a guarantee, and that doesn't mean they shouldn't be considered. There are lots of great sets out there that don't come with a manufacturer's warranty. With that said, having this option automatically gives the brand and the product extra points. Plus, it gives drivers peace of mind because 30 days are more than enough time to test the headlights. And if something is wrong, they can get their money back.
#3: DOT, SAE, and FMVSS 108
Ever wondered what these letters mean? Long story short, they are quality standards/certifications. The thing is – there are different regulations regarding headlights in different states. So, for you to drive across the country without being charged by the police officers for violating local laws, your headlights must meet these standards.
The most important of them all is DOT (Department of Transportation). They are the ones who set the rules for everything related to transport, cars and headlights included.

FAQ
What makes a Good Headlight for Ford Ranger?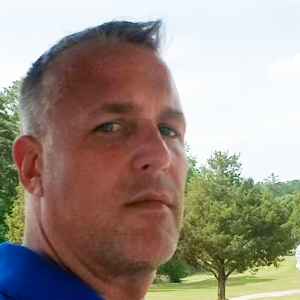 Reliability comes first. After all, it's gonna be you or people close to you riding the Ranger; that's why the headlights must be in perfect working condition all the time. Durability is another thing you should consider before buying the kit. You don't want to replace them every few months. Usually, materials with UV coating are very durable, but this kind of headlights will cost you extra.

And being able to mount the headlights on your own is also a good thing, as it will save you money that you'd otherwise have to pay a mechanic. Not sure you're 100% happy with a certain headlight set? Check out some customer reviews. And, finally, we have the matter of price. You don't want to run out of the budget, of course, but don't go for the cheapest headlights on the market either. Right now, you can get a decent pair for as low as $90.
What do the Best Headlights for Night Driving Look Like?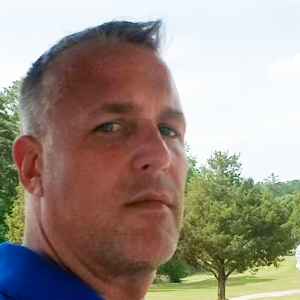 It may come as a surprise, but not all headlights are equally great for night driving. The best choice would be those with micro-prism reflectors. They do a great job of signaling oncoming drivers. And to boost the reflectivity of the light, use a chrome finish. Not only will it strengthen the light but it will also widen the angle. As for the bulbs, don't go for higher color temperatures.

The thing is, while the white color (higher temperature) may cast a far-reaching and bright beam, the yellow color (lower temperature) is a better choice. And the reason for that is - yellow light does not blind fellow drivers but it's more than bright enough for them to notice you in the dark. Thus, low-temperature bulbs are a better choice.
Conclusion
So that's it for today! Brand-new headlights make the Ranger look beefy and up-to-date. Plus, they cast a wider beam, allow you to enjoy the road during the night, and serve for many years. I'm confident that following the guides in this article will help you choose the right headlights for your Ford Ranger and make your trips more comfortable. Take care and drive safely!