As far as the most capable and reliable engines for full-size vehicles go, the 5.4-lit Triton V8 is right there among the leaders. Ford's "heavy hitters" – Expedition, the Lincoln Navigator, and of course, the F150 truck are all powered by this motor. And today, I want to introduce you to the best oil for 5.4 Triton. If you want your four-wheeled friend to be on top of its game, it's important to change the oil every once in a while.
That way, you'll get rid of sludge, dirt, and everything else that negatively affects the powertrain. In the following list, you'll find five motor oils from world-famous brands. I picked these products after a month of putting them through harsh tests. Take a good look at the best features and specs to find your perfect bottle!
1. Motorcraft – Best Oil for Ford 5.4 Triton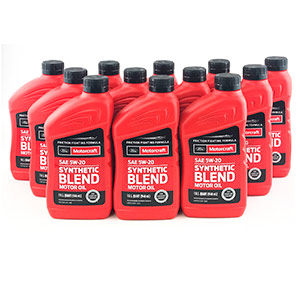 If you're ready to invest in a big bottle of premium synthetic blend oil, Motorcraft has got you covered. SAE 5w20 has a decent liquid volume – 384 ounces – and will make sure that the 5.4-lit V8 is on top of its game. This oil has been through numerous tests run both by the company specialists and third-party testers. Furthermore, it comes recommended by Ford to be used with the Triton engine.
Add an affordable price tag, and you'll see why I decided to start with this motor oil. There's one downside, though: it's not very well suited for extremely high temperatures. But if you live in a colder state (somewhere in Alaska, for example), that won't even be an issue.
Pros & Cons
Rigorously tested by many third parties
Comes highly recommended by Ford
A low-budget product
Doesn't handle high temperatures very well
Expert Recommendations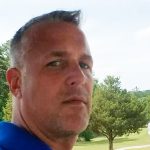 Dyno-tested, recommended by the Blue Oval, and available at a low price – that's the Motorcraft oil for you. The bottle is pretty big, too, and will last you for a really long time. Just make sure you live in an area that's not too hot because this oil isn't intended to work in such conditions.
2. Royal Purple – Best Oil for Ford Triton 5.4 Engine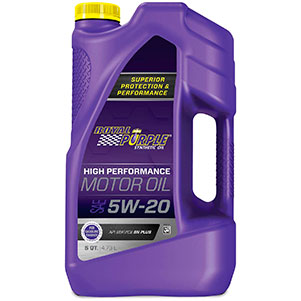 Next on the list, we have high-performance oil that makes the Triton V8 go that extra mile for the driver. With it, you'll get advanced protection against LSPI, exhaust emissions, and rust. Five quarts should be more than enough for the 5.4-lit engine – the oil arrives in a stylish average-size bottle. As for its biggest advantage over the competition, you can mix it with ethanol-rich fuels, and that won't "mess up" the engine.
On top of that, the Royal Purple oil meets and even exceeds most US industry standards. The same is true for the manufacturer warranties of brands like Ford and Chrysler, to name a few. And, it's mostly a US-made product; also some imported components were used in the making. My only complaint has to do with the price: this isn't a cheap product. But it will, most certainly, be a good investment if you've got the extra bucks.
Pros & Cons
Goes well with ethanol-rich fuels
Meets and exceeds most industry standards
A US-made product (with some imported goods)
Expert Recommendations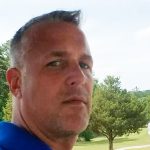 Are you looking for a US-made bottle of oil that exceeds most industry and manufacturer standards? I recommend paying extra attention to Royal Purple. This brand's oil is compatible with fuels that contain ethanol and protects the engine against pretty much everything. Too bad it's not a low-budget option.
3. Pennzoil – Best Oil for High Milage 5.4 Triton Engine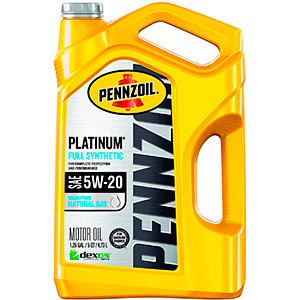 If you're in the market for aftermarket oil that can improve your engine's fuel efficiency, Pennzoil might be a good choice. According to the manufacturer, it ensures extra 550 miles a year, which is a pretty solid result. Another standout feature is the premium anti-wear protection. True, most high-quality oils also safeguard against that, but not quite like this one. It was proved by the Sequence IVA test, by the way.
The trademark PurePlus technology deserves our attention as well. It transforms gas into liquid, which, in turn, increases the engine's lifespan and makes it work better. Unfortunately, some minor quality control issues were reported by several drivers that bought this oil. Mixed up bottles, bad packaging, and late arrivals – that's what the buyers mostly complain about. This only happened to a select few customers, though.
Pros & Cons
PurePlus gas-to-liquid technology
Greatly improves the MPG ratio
Incredible protection against wear
Minor quality control issues
Expert Recommendations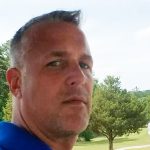 If not for the (minor) issues with delivery and packaging, Pennzoil would've had a perfect bottle of oil on its hands. Still, thanks to the PurePlus technology, strong anti-wear protection, and a good MPG rating, this product is one of the best offers on the market right now.
4. Mobil 1 – Best Synthetic Oil for Ford F150 5.4 Triton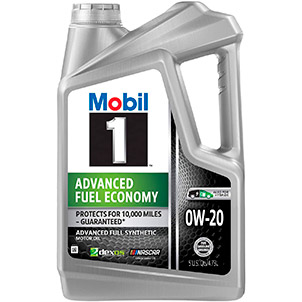 This brand doesn't even need an introduction. Mobil 1 is one of the first big-time producers of engine oil and has been a leader in the field for many decades. And with 120758, you'll get top-quality full-synthetic oil for the 5.4-lit Triton. If you're the proud owner of an F150 truck, this will be a perfect fit for it. Oh, and it's compatible with hybrid engines as well, which is somewhat rare these days.
What I like about the Mobil 1 oil is the market-leading oxidation and thermal stability. It ages at a very slow pace while greatly improving the engine's efficiency. Fast cold-weather starting and excellent lubrication are also part of the deal. Strangely enough, the bottle's handle is a bit unreliable. It tends to kink, and that can lead to leakage. Be careful with that!
Pros & Cons
Superb thermal/oxidation stability
A leader on the market of premium oil
100% safe for use in hybrid engines
Expert Recommendations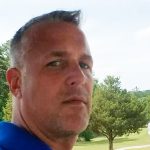 Mobil 1 is all about premium-quality oil at a reasonable price. Drivers in the market for just that will appreciate the outstanding thermal and oxidation stability, good performance on a cold start, and enhanced compatibility.
5. Valvoline – Best Synthetic Oil for A 5.4 Triton High Mileage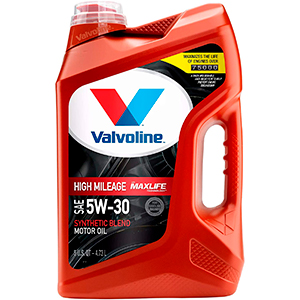 The final stop on our list is high-mileage oil by Valvoline. It isn't very expensive and will, most likely, fit a modest budget. Besides, the company has a really wide range of different variations of this product. You can choose the capacity, oil type, and configuration. Now, as I just mentioned, it is high-mileage oil that we're dealing with here. Therefore, it will be a good investment for folks driving older trucks and SUVs.
This type of oil is good for engines with over 75K miles on the road. And, as a bonus, you'll get advanced protection against deposits and sludge – the biggest issues for any old engine. All in all, Valvoline's product is a safe bet. But, I want to warn you about the easy-pour design of the bottle. The spout is way too big and makes it harder to handle it.
Pros & Cons
Specifically designed for older engines (with 75K+ miles)
Strong protection against sludge + deposits
Lots of different sizes, styles, and configurations
The bottle design is a bit faulty
Expert Recommendations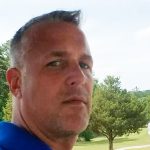 As far as the best high-mileage oils go, Valvoline's offer is one to consider. It protects against sludge, deposits, and everything else in between. Plus, there are dozens of different configurations and sizes at your disposal.
Buyer's Guide
What's the most important thing that you need to know about motor oils? Is it the capacity, or maybe the included additives? And then there are different oil types, viscosity grades, and all kinds of other stuff. It can be a bit confusing, not to say intimidating, especially when you don't know much about oil. The good news is – with the help of this guide, you'll be able to make sense of it all in no time!
Capacity/Volume
The first thing that I always check is the capacity (also known as the liquid volume). In simple words, this refers to how much oil you'll get in a bottle or canister. This information can always be found in the specs. Oil is measured in fluid ounces or quarts. Say, five quarts equals 160 ounces, while 12 quarts is 384 ounces. Most bottles carry 160 ounces of motor oil – it's safe to say that this is the industry standard.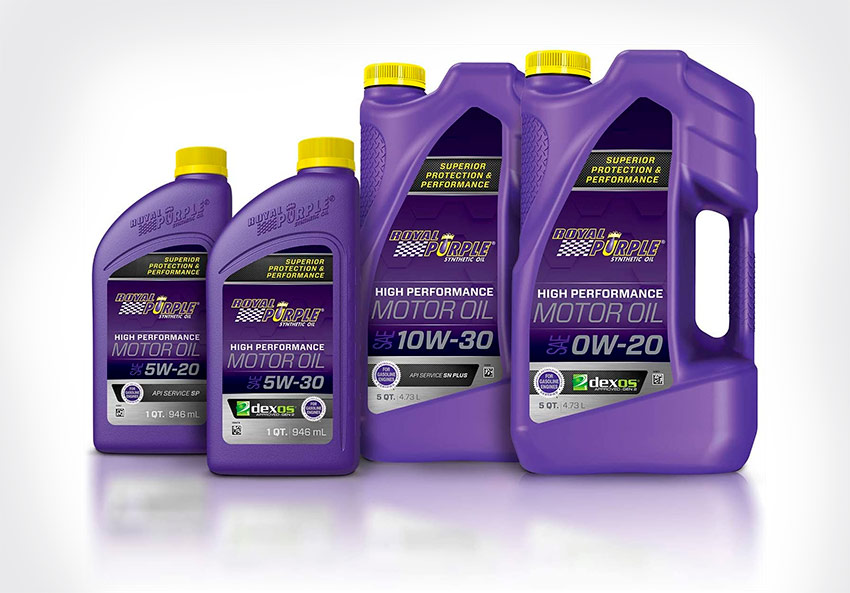 Before you make a purchase, make sure that you know exactly how much oil your vehicle's engine needs. Say, the earlier F150 trucks made do with six quarts, while the later model years (2005 to 2010) need an extra quart to run properly. Again, this information isn't hard to find online – just type in your car's model year and engine size, and that's about it.
Additives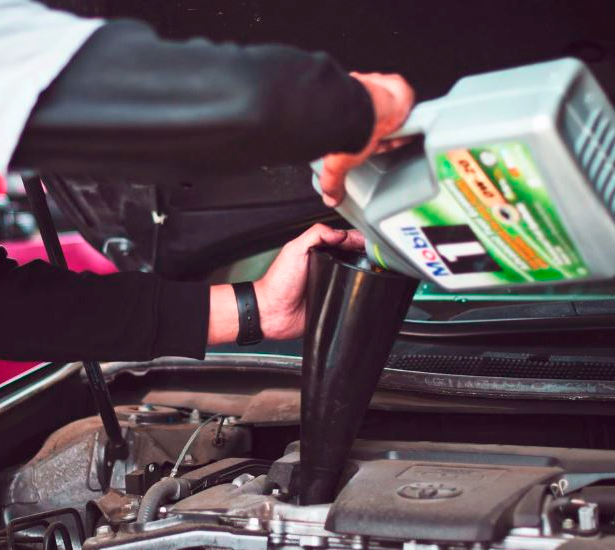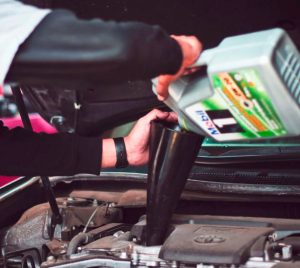 The best brands of oil always contain some sort of additives, and they can be quite different. Some protect against rust, corrosion, and wear, while others focus on anti-foaming protection and antioxidants. Detergents, in turn, are pretty good at keeping sludge and deposits at bay – that makes the engine last longer and maintain the factory efficiency. A quick note: if you live in a state with harsh weather conditions, you should look for oil that safeguards against that.
I'm talking about temperature extremes, of course (when it's too hot or freezing-cold outside). Think about the area that you drive in, the conditions of the roads, your car (is it a truck, or an SUV), and your past experiences. That should help make the right choice.
Viscosity Grades
This is the #1 thing that gets some drivers confused, but there's actually nothing hard about it. Here's the deal: different cars have different viscosity (consistency, or thickness, if you like) ratings. This depends on a long list of factors that we're not gonna get into. For us, it's more important to know the viscosity grade of our vehicles. With most standard gas engines, you'll see 0W-20, 5W-20, and 5W-30 in the specs.
Diesel engines, in turn, have a viscosity grade of 5W-40 and 15W-40. What do these numbers mean, you'll ask? The one that stands before the letter "W" refers to the oil's consistency when it's cold outside. The number right before the "W" is the thickness during a "normal" temperature.
Oil Type
Last, but not least, let us talk a bit about the different motor oil types. Right now, the market has four kinds to offer. Here they are:
Conventional. We start with the most affordable oil. Compared, to, say, full-synthetic, it is at least twice as cheap. All the latest cars and engines are designed with this type of oil in mind, as most folks pick it over the competition. Now, don't think that this is a low-quality product. Conventional oil contains detergents and will protect the engine. An oil change is required every 3-5K miles.

Full Synthetic. The experts strongly believe that "consumer" vehicles won't benefit much from full-synthetic oil. It's mostly for the really expensive race-track cars and performance vehicles. An engine with high loads that operates at sky-high RPMs – that's what "synth oil" is intended for.

Synthetic Blend. As the name suggests, this is a combination of synthetic and conventional oils. With it, you'll get the golden middle: extra performance and protection for the engine at a reasonable price.

High-Mileage. If you've been driving around in your favorite truck/SUV for as long as you can remember, high-mileage oil might be the way to go. It is specifically made for engines with 75K+ mileage.
Comparison Table – Best Oil for 5.4 Triton (Updated October, 2023)
Product
Product Information
View on Amazon

Editor's Choice

1) Motorcraft SAE 5w20 Synthetic Blend Motor Oil

Best Features:
– Passed many dyno tests with flying colors
– Recommended by Ford's engineers
– Available at a very affordable price
Size: 12 Quart
Motor Oil Viscosity: 5w-20
Type: Synthetic Blend
Available Options:
– Size: 5 Quart

2) Royal Purple 51520 Motor Oil

Best Features:
– Compatible with many different fuels (with ethanol)
– Exceeds manufacturer's warranties of leading brands
– Made in the US from local and imported components
Size: 5 Quart
Motor Oil Viscosity: 5w-20
Type: Full Synthetic
Available Options:
– Size: 1 Quart
– Size: 12 Quart

3) Pennzoil Platinum 550022686

Best Features:
– PurePlus technology ensures optimal quality
– Provides a decent boost to fuel efficiency
– Market-leading anti-wear protection
Size: 5 Quart
Motor Oil Viscosity: 5w-20
Type: Full Synthetic
Available Options:
– Size: 1 Quart
– Size: 6 Quart

4) Mobil 1 120758 Advanced Motor Oil

Best Features:
– Impressive thermal stability: reduces oil aging
– Arguably, the most trusted oil brand
– Can be used for a hybrid engine – totally safe
Size: 5 Quart
Motor Oil Viscosity: 0w-20
Type: Full Synthetic

5) Valvoline 782256 High Mileage Motor Oil

Best Features:
– Maximizes the engine's lifespan over 75K miles
– Detergents protect against sludge and deposits
– Available in dozens of different configurations
Size: 5 Quart
Motor Oil Viscosity: 5w-30
Type: High Mileage

6) Motorcraft FL-820-S Oil Filter

Best Features:
– Impressive efficiency, especially with older engines
– Designed and engineered by Ford
– Very cheap: won't cost you a pretty penny
Available Options:
– Oil Filter + Cleaning Cloth
Conclusion
The Triton is a might V8 engine, Ford's pride and joy. To keep it running for many years (or even decades), you'll have to invest in good-quality oil. Replacing it won't be a problem – even a novice will be able to handle that. The tricky part is picking the right stuff for your vehicle. Some oils come at a low price, while others put quality over affordability.
With certain brands, you'll get advanced resistance to temperature extremes. And then there are motor oils that protect the engine from deposits. Every single product that you see on my list is 100% compatible with the 5.4-lit Triton engine. But, as we've already learned, there isn't one perfect brand for all Ford vehicles. It all depends on what you're looking for at the moment. So, choose carefully!