In many ways, a tuner is the fastest and cheapest way to get real gains in engine performance. You won't have to go through a complicated installation process or do any drilling, cutting, and other DIY stuff. Tuners, also known as programmers, connect directly to your vehicle's computer system and optimize the powertrain. They can run diagnostics, recalibrate dozens of parameters for utmost efficiency, and more.
In this post, I'll help you find the best tuner for 5.7 Hemi Ram. This engine was introduced in 2002 by Chrysler and is still a force to be reckoned with. We'll check out five engine management systems from big, famous brands. We did a lot of hands-on testing with a good buddy of mine and I'm very happy to share our reviews with you!
1. Pedal Commander – Best Pedal Commander for 5.7 Hemi Ram
If you want to "fine-tune" the Hemi 5.7-lit V8 engine through your phone, Pedal Commander might have a good product for you. Thanks to advanced Bluetooth support, that's very well possible with this tuner. And don't worry: the link-up process isn't at all difficult. To add to that, PC31 is a highly customizable device. It includes four different performance modes (much like the Edge tuner), with nine adjustable settings for each.
To further sweeten the deal, the engineers made the housing very sturdy and reliable. It's compact and doesn't weigh much, yet can survive a drop or even a direct hit. There's one minor con, though. For some reason, this programmer causes the Check Engine light once in a while, which can be quite frustrating. It messes up the throttle response too at times, but that happens very rarely.
Pros & Cons
Compact, lightweight, yet sturdy design
Supports Bluetooth (can be controlled via a phone)
Lots of adjustable settings at your disposal
Tends to cause the Check Engine light
Expert Recommendations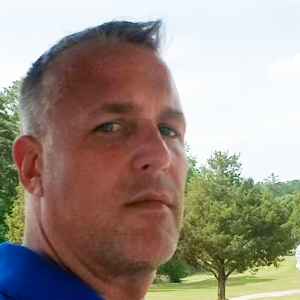 This compact, lightweight, and brick-strong tuner will be a safe bet for drivers looking to get advanced connectivity and control. Bluetooth support, 36 adjustable settings, and the OEM factory plug turn it into a worthy investment. Strangely enough, the Check Engine light might come up from time to time.
2. DiabloSport – Best Tuner for 2011-2014 5.7 Hemi Ram
If you want a simple, friendly, and quick-to-respond tuner, DiabloSport is worth your bucks. This programmer features a very simple, yet functional and effective UI that won't take long to familiarize with. Another standout "feature" is the affordable price-tag. This is the cheapest engine management system on the list and should be considered if you're on a tight budget.
One more thing: the list of available tools and functions is pretty decent. And the one that improves the throttle response definitely deserves our attention. It does an excellent job of maximizing acceleration and making the car start faster. Sadly, the installation process isn't very fast and might take you up to two hours. Every single update requires +/- 30 minutes to download (and there are a lot of those).
Pros & Cons
Simple, easy-to-use interface
Positively affects the car's acceleration
A low-priced product with good value
Takes rather long to install
Expert Recommendations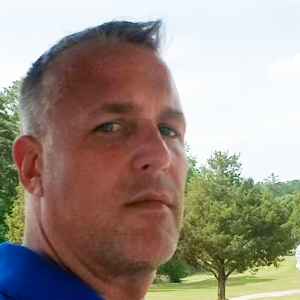 Despite the somewhat slow installation process, the 8345 tuner by DiabloSport is a keeper. With it, drivers will get better acceleration, a simple, no-hassle type of interface, and, above all, a (relatively) cheap price-tag.
3. Bully Dog – Best Gas Engine Diagnostic and Routine Tuner
The first thing that caught my attention was the package. Instead of putting a couple of cables into the box, Bully Dog included a windshield mount, a fuse tap and spade, an SD card + reader, and more. The installation process is even more reason to consider it. You'll be done with it in 40-50 minutes. Extended compatibility is another pro. This tuner works with many trucks and SUVs from the Ford line-up.
As for the downsides, Bully Dog may be a bit problematic to "pair" with a diesel engine. But, since the 5.7 Hemi runs on gasoline, that's not a big deal. The modest gain in mileage is the real con. While this tuner does improve the MPG ratio, the difference isn't at all impressive.
Pros & Cons
Compatible with dozens of trucks and SUVs
Can be installed in less than an hour
A generous package with cables and a windshield mount
No big gains in fuel efficiency
Expert Recommendations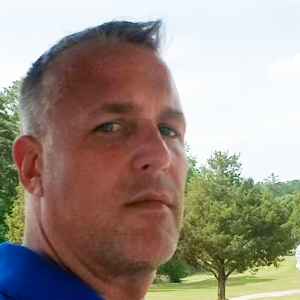 Enhanced compatibility, fast, trouble-free installation, and a generous package full of extras turn the Bully Dog tuner into a must-have. It looks pretty cool, too, and can take a beating. Unfortunately, while you will see a big improvement in performance, the same can't be said about the mileage.
4. DiabloSport – Best Tuner for 2014 5.7 Hemi Ram
Here, we have another standout programmer by DiabloSport. Only this time around, instead of focusing on making it as cheap as possible, the company decided to appeal to a different audience. Trinity 2 EX Platinum comes with a trendy, sleek design, quick-to-respond UI, and a big screen. Plus, you'll find detailed, step-by-step instructions on how to set everything up for the best results.
This tuner was designed for race-track pony cars, not your average family hauler or off-roading truck. That doesn't mean you won't get a significant boost in performance, of course. During the test, I was impressed by how much of a difference this engine management system made. Too bad the price-tag is rather steep!
Pros & Cons
Futuristic, trendy, and slim design
Includes step-by-step instructions
Specifically designed for competition/race use
The most expensive option on the list
Expert Recommendations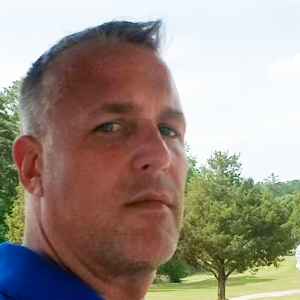 This isn't a very cheap tuner, but if you've got some extra bucks to spare, it will be one hell of an investment. The sleek design, easy installation/setup, and superb capacity/efficiency turn it into one of the finest programmers to date.
5. Edge – Best Tuner for Ram 5.7 Hemi
This isn't the most affordable tuner out there, but it does, most definitely, have a couple of tricks up its sleeve. First of all, Edge boasts a slim, sleek, and easy-to-use touchscreen. With it, you'll get fast navigation and friendly controls. It's much more satisfying to control the programmer using a swipe screen than regular buttons. The list of calibration settings and features is pretty great as well.
Performance tuning for different tasks (regular driving, fuel efficiency, and towing) is also a part of the deal. These quick-to-launch modes are very handy and take little time to initiate. You can expect a guaranteed boost in HP and torque (it won't be ground-breaking, of course, but still considerable). My only complaint: the tuner is rather fragile and should be treated with care. Otherwise, you might break it.
Pros & Cons
Features a lovely touchscreen with fast navigation
Provides a guaranteed boost in horsepower/torque
Includes a long list of calibration features
Fragile: might not survive a drop
Expert Recommendations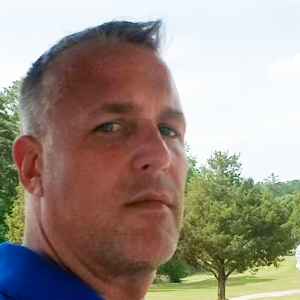 The sleek touchscreen and easy navigation are this programmer's biggest selling points. It's crafted from brittle materials, especially the display. But, that's compensated by a powertrain increase and an impressive list of calibration settings that introduce real changes.
Buyer's Guide
If you like my top-five tuners and are ready to commit but still want to do your own research, this Buyer's Guide will be of help. There are certain things about these devices that you need to know to be able to make the right choice. We've got the feature set, ease of installation, the display/screen, and custom tunes. These are just some of the factors that you'll have to consider before getting yourself a new programmer. Go ahead and take a look!
Compatibility and Ease of Installation
The first thing that should be checked is whether the tuner will work with your vehicle or not. For example, some programmers are only compatible with diesel engines, while others "fit" gasoline engines. Now, the 5.7-lit Hemi V8 is a gas engine. So, don't forget to take a look at the specs of the tuner to see what it was designed for: it won't be hard to find this information.
The installation process comes next. I always check the package to make sure it's got all the necessary cables. Many tuners require you to download updates through a computer, and for that, you'll need a USB cable. Only then you'll be able to plug into the car's computer system and establish a connection. Most programmers come with on-screen instructions that help through every step of the process.
The Set of Available Features
As the experts like to say, a tuner is as good as its set of features. Engine data monitoring and diagnostics are the most critical functions that any tuner should have. TQ management, fuel pressure, shift points, firmness, and speed/rev limiters come next. And let's not forget about pre-set tunes. Yes, many engine management systems come with built-in tunes specifically designed for extra HP/torque, fuel efficiency, acceleration, and other tasks.
Some tuners can be switched between different modes, like Eco, Power, City Driving, and more. Plus, it's not rare for a tuner to allow custom-built tunes. You can download third-party tunes and store them inside of the programmer for quick access. These usually cost a lot, though.
The UI and the Screen
The most important thing about the user interface is simplicity. If it's not user-friendly and looks like an overcrowded OS, it won't do you much good on the open road. The most advanced UI's are usually the least complicated ones. All the vital menus/options are always available on the main screen, and it takes a couple of seconds to launch diagnostics, calibrate something, and do other things.
As for the screen, you want it to be big, high-definition, and customizable. By big, I mean up to five inches (that's the ideal size), and customization is necessary so that it's not overly bright or dark. An HD screen, in turn, will be good for your eyes and make navigation easier. A touch slash swipe screen would be great as well. Instead of using the buttons, you'll be able to control everything like you would do on a Smartphone or a tablet.
The Price-Tag
Last, but not least, consider the price. The good news is – thanks to competition, a decent-quality engine management system won't cost you a fortune. On the downside – there are so many options on the market that it can be quite hard to find the perfect one. So, as I always like to say, check a dozen tuners online to learn the average price on a best-selling and popular product. Then, consider all the factors that we just discussed.
This information will make it much easier to navigate through all the different shapes, sizes, screen types, feature sets, and make an educated choice. Right now, 400 US dollars is a good price for a reliable, multi-functional, and flexible tuner. Use this as a guide when scrolling through the available options.
Best Tuner for 5.7 Hemi Ram (Updated March, 2023)
Product
Product Information
View on Amazon

1) Pedal Commander – PC31

Best Features:
– Lightweight and compact – fits in a pocket
– Enhanced connectivity (through Bluetooth)
– Includes a long list of customizable settings
Screen: Full-color 2.8″

2) DiabloSport 8345 inTune

Best Features:
– Straightforward and user-friendly interface
– Gives throttle response a nice boost
– Available at a very affordable price
Screen: Full-color

3) Bully Dog 40417 GT Platinum Tuner

Best Features:
– Wide make and model fit
– Takes very little time to install and start using
– A complete package with many extras
Screen: 2.4" LCD

4) DiabloSport 9345-D

Best Features:
– Eye-grabbing, sleek design
– Detailed installation instructions included
– Specifically designed for race-track performance
Screen: 5 capacitive touch screen

5) Edge 85350

Best Features:
– Touchscreen interface: easy to navigate
– Guarantees an increase in HP and torque
– Lots of built-in tools and functions
Screen: 5″ full-color HR swipe
Conclusion
It's safe to say that the 5.7-lit V8 Hemi is a workhorse. It's used to working under pressure and is equally good for up-hill performance, towing, hauling, and driving through challenging terrain. The latest editions of this mighty engine are even more impressive. But, there's always room for improvements, and that's when modern-day tuners come in. Once you find the right pick for your vehicle, a tuner can have a very positive effect on the powertrain.
Every single engine management system from my comparison table is 100% compatible with the 5.7 Hemi. Plus, they have proven to be effective and reliable in real-world situations, which is also very important. Make sure to share your top tuner with us all in the comments! And if you've got some questions left, I'll do my best to help you out!