What's the RAM 1500 truck mostly famous for? Superb performance on and off the road, of course! Plus, it's a mighty hauler that easily handles the toughest towing tasks. Thanks to the premium V6 and V8 engines, Dodge's champ is equally great for camping out, conquering the wilderness, and doing construction work. However, the factory cooling system isn't really cut out for extreme situations.
I'm talking about the restricted stock radiator – it's only good for "civilized" driving. If you do lots of off-roading and push the motor to the edge, it might just give up on you. On the bright side, with the best radiator for Dodge RAM 1500, you'll be able to harness this truck's full potential and prevent overheating. The following list includes five top-notch aftermarket rads. Come check them out!
How much is a Radiator for a Dodge RAM 1500?
The short answer – you can get one for cheap. While RAM is a highly capable truck, it's still a light-duty vehicle. That means you won't have to break the bank to buy a solid-quality aftermarket radiator. Right now, there are lots of outstanding third-party rads for the 1500 truck available for $80. For 100 bucks, you can buy slightly better material quality and engineering. And what about the 150-200 dollar price range?
For that kind of money, expect a generous warranty and lots of extras like drain plugs, rad caps, OEM tanks, and more. Compared to how much heavy-duty radiators cost (up to $1000), this is a bargain. True, pricing isn't the only thing to consider when ordering a radiator (learn more about that in the Buyer's Guide). But, it's the first thing that we check, and I'm happy to say that most RAM 1500 owners will be able to afford one!
Best Radiator for Dodge Ram 1500 Review
1. AUTOSAVER88 – Best Radiator for Dodge Ram 1500
Let's kick the list off with AUTOSAVER88. This company knows how to appeal to the average RAM 1500 driver and has a stellar reputation. As for this radiator, it's got a flexible design and will fit a long list of Dodge trucks, which is a big pro. On top of that, it is protected by a standard 12K miles/12-month warranty – that should give you some peace of mind. Oh, and the package includes detailed installation instructions.
Sadly, you won't find a radiator cap in there. But, these cost $5-8, so it's not even a big deal. Besides, the AUTOSAVER88 radiator features high-density, multi-louvered fins and easily handles temperature extremes. The cooling efficiency is decent and significantly better than the stock gear. Last, but not least, every single rad by this manufacturer goes through a series of tough anti-leak tests to ensure it is "market-ready".
Pros & Cons
High-density multi-louvered fins
Compatible with a wide range of trucks
Backed by a 12-months/12K miles warranty
Doesn't include a rad cap
Verdict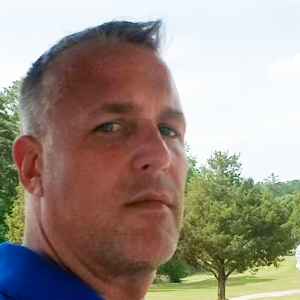 ATUOSAVER88 is one of the safest bets when it comes to third-party radiators. Enhanced compatibility, a warranty deal, and overall solid performance turn it into a decent bang for the buck. And while the package doesn't include caps, you will get a detailed, helpful user guide.
2. Spectra Premium CU1552 – Best 01 Ram 1500 Radiator
What is it that you're looking for in an aftermarket radiator? Is it strong performance, advanced manufacturing, or easy installation? Well, there's no need in making a tough choice with Spectra, because this radiator has it all! First, it doesn't only meet but exceeds rigorous tests conducted by international third parties. On top of that, it boasts innovative engineering that ensures maximum efficiency in the most challenging situations on the road.
The installation process, in turn, is very simple and intuitive. You won't have to spend hours trying to make the new rad fit or buy any expensive "one-time" tools. What I didn't like about this product was the cheap set of ends. Crafted from plastic, they don't look very durable or reliable. But, that's the only con, and Spectra is still an excellent choice for many 1500 owners.
Pros & Cons
Meets and exceeds the toughest third-party tests
Premium manufacturing technology for max efficiency
Takes very little time and effort to install
Verdict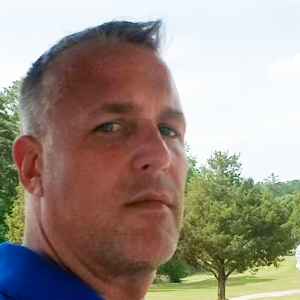 Engineered to last and crafted for maximum efficiency both on and off the road, the CU1552 replacement radiator by Spectra is a bargain. It can be installed in under an hour and has passed numerous tests with flying colors. Add perfect fitment with the RAM 1500 truck, and you'll get a winner!
3. Klimoto Radiator KLI2480 – Best Radiator for a Dodge Ram 1500 V6
Moving on to the next radiator on the list, we've got Klimoto. With this unit, you'll get a larger core, which means a higher cooling efficiency and overall stronger performance. Next, the included plastic tanks are quite durable, just like the oil coolers. The thermal expansion cuts, in turn, ensure a long lifespan and prevent premature radiator failure. This is a US-made product, by the way, crafted using domestic materials and components.
The folded tube design, premium-quality aluminum, and easy-fit construction are even more reasons to consider Klimoto over the competition. There is one downside, though, and it has to do with the package: it doesn't include two important bolts – the radiator won't mount/secure without them. You could, of course, use the factory set, but this is still a (minor) drawback.
Pros & Cons
Thicker-than-average core for better cooling
Durable, reliable 4mm plastic tank
Features thermal expansion cuts
Minimal packaging (misses two bolts)
Verdict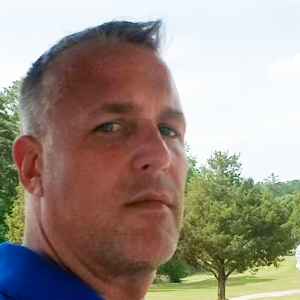 Durability, reliability, and above-average cooling efficiency are this radiator's biggest selling points. Klimoto is wide, thick, and features top-quality tanks, oil coolers, and expansion cuts. Just make sure to not throw away the stock hardware, as this rad doesn't include any securing bolts.
4. DNA Motoring OEM-RA-2480 – Best Radiator for a 2005 Dodge Ram 1500
Here, we have the least expensive third-party radiator on the list, and that's its biggest selling point. It is, indeed, available at a rather affordable price, but that doesn't mean it's less of a radiator than the competition. It is crafted from T-6061 aluminum. This lightweight, yet durable material is perfect for "handling" heat. On top of that, RA-2480 features an extended surface area.
It allows the rad to be more efficient than most rivaling units at cooling down the antifreeze. As an OEM replacement part, DNA Motoring is very easy to install: you won't have to drill new holes or do any cutting to make it fit. Sadly, I have to also mention quality control issues reported by some drivers. I'm talking about broken fittings, bent cores, and bad packaging.
Pros & Cons
Lightweight, T-6061 aluminum core
Extended cooling surface area
Available at a very affordable price
Verdict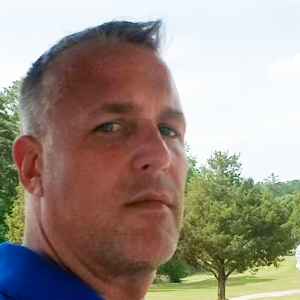 If not for the problems with QA/QC, DNA Motoring would've been a go-to radiator for most RAM 1500 drivers. It's still a worthy investment, of course, mainly because of the attractive price. It's also lightweight, long-lasting, and rather efficient, which puts it on par with the more expensive units.
5. Mishimoto R2480-MT – Best Dodge Ram 1500 Radiator
Mishimoto is one of those can't-go-wrong-with companies that specialize in radiators and do an excellent job of crafting superb-quality units. R2480-MT is a great example of that. Crafted from 100% brazed aluminum, it's incredibly strong and will serve you for many years (if not decades). Plus, it takes very little time to arrive (which can be a problem with some brands). Add Mishimoto's traditional lifetime warranty, and you'll get a crowd-pleaser.
Unfortunately, you'll have to pay a slightly steep price for all these pros. While it's not unreasonably high, and it will be a great investment in the long run, compared to, say, DNA Motoring, Mishimoto is significantly pricier. So, it all comes down to whether a Dodge RAM 1500 driver is ready to pay a bit extra for premium quality, or not. Either way, R2480-MT is a reliable replacement radiator.
Pros & Cons
100% brazed aluminum core for extra strength
Fast shipment within the United States
Covered by Mishimoto's lifetime warranty
The most expensive radiator on the list
Verdict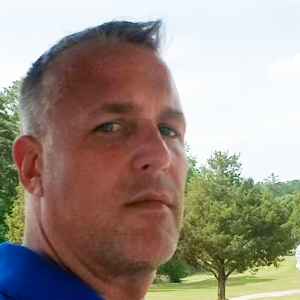 To keep the RAM 1500 engine from overheating, you need a top-notch radiator, like the one by Mishimoto. It is highly efficient, brick-strong, and boasts fast shipment/delivery to any American state. It's not particularly cheap, however, and might barely fit your budget.
Buyer's Guide
We already talked about pricing and what kind of radiator you can buy for certain budgets. Next, we discussed the things to keep in mind when ordering a brand-new radiator. But, there are still some factors to consider if you want to get the best bang for your buck. Along with fitment, ease of installation, and efficiency, you gotta also check the material quality, engineering, design, size, and more. Take a look!
Material Quality – Aluminum vs. Plastic
What's the best material for a radiator? Is it steel, or maybe plastic? Well, no: for the core, you should always go for aluminum. That's the industry standard, a material that easily withstands extreme temperatures and lasts for a long time. Brazed aluminum, in turn, is the best thing the market has to offer. And what about plastic, you might ask, is it a good option? Of course, it is, but NOT for the main core.
Instead, plastic is used for the "extras", like the plug, the cap, the tanks, and such. So, yes, it's more of a combination of aluminum + plastic, rather than a choice between the two. Lightweight and sturdy, these materials are perfect for a radiator, especially one that has to constantly work at the top of its game. The hardware, in turn, is usually crafted from stainless steel.
Engineering: Welding and Design
With the materials out of the way, let's talk a bit about the build quality. Most importantly, check the specs for "TIG welding" if you want the radiator to last for more than a couple of years. As for the overall design, there isn't much to consider. Most modern-day companies follow certain policies and standards to ensure competitive quality. Besides, they put every single unit through tough tests to ensure durability and strong performance.
Radiator Size: Why Does it Matter?
Apart from the obvious fact that a radiator that's too big won't fit and a way-too-small unit won't be able to do its job, there are other considerations as well. Most importantly, I'm talking about the body of the radiator. In the reviews, we already talked about how big of a difference an extended surface area can make. Also, see that the radiator core is slightly thicker/larger than the industry average.
That way, it will be more efficient at cooling down the antifreeze and keeping the engine from overheating. Make sure the rad will still fit the factory mounting spots, of course; otherwise, you'll have to do some DIY trimming/drilling to make everything work and you might fail eventually.
Rad Caps, Drain Plus, and Thermal Cuts
Finally, we've got the "auxiliaries" to talk about. Don't worry: if the radiator of your choosing doesn't have any of these, but fits the truck perfectly and comes at a decent price, it's still a sure pick. With that said, do try to find a rad that's just as good and includes at least some add-ons. For example, a cap can increase the boiling point for the antifreeze, making it more efficient and reliable.
Next, drain plugs are great at filtering out any harmful components in the coolant mixture, making it last longer. Mainly, they deal with tiny metallic particles. As for thermal expansion cuts, they dramatically reduce the chance of radiator failure. So, yes, these extras can introduce quite a lot of positive improvements.
What kind of Antifreeze does a Dodge RAM 1500 Take?
Some drivers believe that they can buy pretty much any bottle of coolant, and it will be a perfect fit for their vehicle. However, that's not really true. Different vehicles require different types of antifreeze to work properly. If you pour the wrong liquid into the cooling system, you'll be in trouble. I'm talking about misfire, loss of power, and maybe even permanent damage to the engine.
Now, RAM 1500 is a pretty powerful truck, but it's a light-duty vehicle. That means you can't use heavy-duty coolant for it. Another thing to remember is that you should not pour antifreeze designed for diesel engines into a gas motor-powered pickup. For many decades, 1500 has been a gas-powered truck. However, the most recent editions are also available with an EcoDiesel engine. So, before ordering coolant, make sure you get the right formula.
Officially, RAM engineers recommend an 89 octane for the V8 engine (it's a mid-grade gas). But, regular fuel will also do, of course. Besides, for the V6, the preferred option is actually conventional gasoline. A lot of RAM owners ask me: can I mix premium gas with the regular one? The answer is yes, but you won't get any benefits. Again, the premium gas doesn't have any big pros compared to the cheaper, "everyday" gas available at local gas stations.
With that said, I would still highly recommend checking your truck's user manual for the right coolant. And remember: if aftermarket antifreeze is the same color as the one in your RAM 1500, that doesn't mean it's the same type. Speaking of colors, bright-green antifreeze is the cheapest kind. It only works for two years and mostly suits older trucks. Orange or red liquid, in contrast, lasts for +/- 5 years and is designed primarily for newer models.
Finally, yellow/orange coolant is like the "golden" middle and also has a five-year lifespan. One more thing: in most cases, a 50-50% mixture (coolant-water) works great. However, if you live in a cold area, it might be wise to change that to 70-30% (add more antifreeze). This combo has proven to be highly effective against extreme weather conditions.
What Info Do I Need to Know to Order a Radiator for my Dodge RAM?
There's quite a lot to keep in mind, actually. So, to make things easier for you and to help in finding the right product for the RAM truck, here's a quick look at the most important aspects that can make it or break it for any coolant:
Compatibility/Fitment. This is, and always should be the first thing to check. It's really simple: unless the radiator is compatible with your 1500 truck, you won't be able to use it. True, most brands offer at least some sort of a warranty, but it doesn't always cover charge-free replacement. Make a habit of always taking a long, hard look at the specifications. There, you'll find all the necessary information about fitment.
This isn't rocket science. As long as you see your vehicle's make, model, year, and engine in the specs, best believe it will be a match. Last, but not least, I would recommend buying a truck-specific radiator. While universal-design rads aren't at all bad, a unit that was made with one single hauler in mind will, most likely, be an easier fit.
The Installation/Mounting Process. Speaking of easy fitment, the next thing on your mind should be the installation process, or, rather, how challenging it's going to be. If you did everything right at the first stage (finding a 100% compatible radiator), the installation shouldn't take more than an hour (two hours max). Make sure the package includes all the necessary hardware.
Otherwise, you'll have to pay extra and order a set of clamps, bolts, washers, and such. That's pretty much all you need to worry about. As long as the radiator is a perfect fit, and you get the hardware as part of the deal (a user manual would also be great), there won't be any problems.
Efficiency in Real-World Tests. Why would a RAM owner even want to replace the factory radiator unless it's broken? Well, it might not be strong enough to keep the engine cool. That's why cooling efficiency is so important! Again, check the specs. A 20% boost compared to the stock system is pretty decent. But, if you want the best of the best, look for a 35-45% improvement.
And, the coolant capacity should also be higher. This describes how much coolant the tubes can hold and cool down at the same time. Expect a 10-12% increase in this regard with the finest brands.
What Tools are Used to Change a Radiator for a Dodge RAM?
The toolset required for manual radiator removal and mounting is pretty standard and cheap. If you have a set of trusty gloves to protect your hands and some common tools in the garage, you'll be able to handle the whole installation without asking for help. Mechanics charge almost twice as much for the actual radiator and the labor. Depending on the state, the price could be even higher.
So, if you're on a tight budget, but know a thing or two about gear replacement, this could be a great way to save some bucks. A couple of screwdrivers, a set of wrenches, and a bucket to hold all the factory coolant (probably all clogged and rusty) – that's almost everything you're gonna need for the job. Here's a full list – keep it around next time you go shopping so that you don't forget anything:
A brand-new radiator (we already talked about how to find the right fit)
A bunch of hoses + hose clamps (I recommend against using the factory ones)
Decent-quality coolant (to fill the cooling system once the new rad is installed)
A bucket (nothing fancy about this one – find a bucket you can spare)
Hardware (if you didn't get it with the package, use the stock hardware, as mentioned)
A jack + jack stands to lift the truck and gain access to the entire system
A set of gloves and eye goggles for safety and protection
Screwdrivers (a standard pack from the closest store would do)
A set of wrenches (again, any available kit will suffice)
A manual (not 100% necessary, but still preferable)
See, there's nothing hard about this list, nor will you have to spend a fortune on getting this stuff. Besides, you probably have at least some of these tools/accessories or you can ask a friend to lend them for a couple of hours. Remember to follow the user guide closely and use the right tools for the job and you'll be done with the whole thing in no time!
Conclusion
Are you an avid off-roader? Or maybe you tow heavy equipment for a living? Either way, the factory radiator might not be up to the task. So, keep your eyes on the temperature gauge: if you see that the radiator can't handle all the heat, think about buying an aftermarket replacement. As we learned today, you won't have to spend a fortune on a brand-new unit.
There are lots of affordable options for the 1500 trucks out there. If you're on a tight budget, DNA Motoring will be an excellent choice. Mishimoto, in turn, is backed by a lifetime warranty, while Spectra is all about innovative engineering. Still not sure which one to choose? Check out my Buyer's Guide and FAQ to learn more about radiators and how to make the right pick!