What's the first thing you do when the engine temp gauge goes up? Most drivers either visit a mechanic or flush/change the coolant. But what if the problem isn't with the liquid, but the radiator? Without an adequately working rad, no antifreeze will be able to keep the motor cool. Radiators usually last for quite a long time (5-8 years), but they do fail eventually.
In other cases, they're working properly but struggle at "keeping up" with the engine. As a result, you get bad fuel economy, poor heating, and – again – damage to the powertrain. The good news is – all that can be avoided with an aftermarket unit. The best radiator for Toyota Tacoma will greatly improve the cooling efficiency and get you back on the road. Here are my top picks!
Best Radiator for Toyota Tacoma Review
1. OCPTY Radiator Replacement 2802 – Best Replacement Radiator for 2007 Toyota Tacoma
If you drive a Toyota Tacoma 2005-2011 equipped with a 2.7-lit or a 4.0-lit engine, OCPTY will be a perfect fit. It is backed by a fast, client-oriented, and helpful customer support team that's always ready to lend a hand. Plus, the company covers the radiator with a standard 12-months warranty, which is also great news. Material-wise, this rad is a sure pick – you won't have to worry about its performance.
Crafted from a combination of high-grade aluminum and plastic, it's equally reliable and durable. Add above-average cooling efficiency, and you'll see why I decided to start the list with OCPTY. I do also have to say, though, that while there won't be any issues with the installation routine, you will not find a set of mounting bolts in the package. You can use the factory bolts, of course, or buy a new pack for cheap, but it's still a (minor) con.
Pros & Cons
Premium-quality aluminum + plastic
Fast, friendly, user-oriented support
Backed by a one-year warranty
Doesn't include mounting bolts
Verdict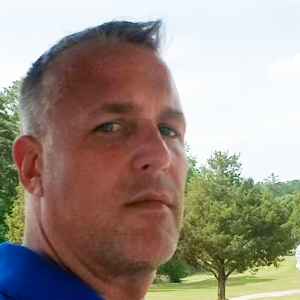 Impressive engineering/material quality, decent all-around performance, and easy fitment – that's the OCPTY radiator in a nutshell. It's backed by a quick-to-respond, helpful support team, and a one-year warranty. Just remember not to throw away the factory bolts, as this rad doesn't include any.
2. Denso 221-3139 – Best Radiator for Toyota Tacoma
This right here is one of those vehicle-specific aftermarket accessories that ensure ideal fitment. Engineered with only one truck in mind – the Tacoma – it takes very little effort and time to replace the stock gear. So, even if this is your first time trying to install a radiator, it won't be hard to handle it. On top of that, Denso features a thick, slightly enlarged aluminum core. That allows it to be extra efficient, especially in extreme situations.
On the downside, this isn't a US-made unit – designed and crafted in Indonesia. Now, it's pretty reliable and has an impressive lifespan. Sadly, there are some issues with quality control and packaging. Some drivers complain about dented cores, broken fittings, and poor packaging. So, that's just something to keep in mind before making an order.
Pros & Cons
Thicker-than-average core for extra efficiency
Specifically designed for the Tacoma
Quick, simple installation routine
Not a US-made product (crafted in Indonesia)
Verdict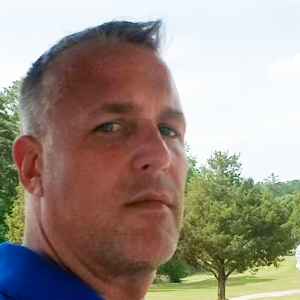 The large aluminum core boasts above-average efficiency. The Tacoma-specific design, in turn, ensures a hassle-free, quick and simple installation. And, Denso is available at a reasonable price. Unfortunately, this company lacks proper quality control and assurance.
3. DPI 2802 OE Style Aluminum Direct Replacement Radiator – Best Radiator for Toyota Tacoma 2014
Next up, we've got an excellent radiator by DPI. This is the most affordable aftermarket option on the list, by the way. If you're struggling a bit with the budget, but still want to replace the restrictive and/or faulty factory unit, this might just be it for you. You can get it for really cheap, but how does it perform? Pretty decently, actually. The all-aluminum core is lightweight, durable, and significantly more efficient than Tacoma's stock gear.
Plus, it includes a wear-, tear- and heat-resistant coolant tank. Crafted from a sturdy PVC material, it easily handles whatever the road has in stores. The installation process will keep you busy for quite a while, though. I'm not saying DPI will cause trouble during the mounting process. Still, it will take three to four hours, or even more if you lack experience with replacement gear.
Pros & Cons
Lightweight, yet sturdy aluminum core
Heat- and wear-resistant PVC tank
One of the cheapest radiators for the Tacoma
Might take a while to install
Verdict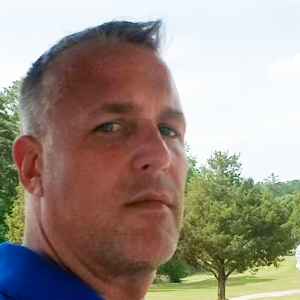 If you own a 2005-2015 Toyota Tacoma truck, DPI is worth putting on the list of must-haves. Thanks to the lightweight, premium-quality aluminum core, it is very impressive at keeping the antifreeze cool. The durable tank and affordable price tag are even more reasons to pick it.
4. Pacific Best Inc. 2800 – Best Radiator for Toyota Tacoma 4Cy 2.7L Automatic
Do you do lots of towing behind the wheel of the Tacoma? Maybe you're a big fan of camping out with family/friends or haul cargo as a part of your business. In any case, the Pacific Best radiator might be right up your alley. It delivers a very strong performance on challenging terrain while the truck's fully loaded or towing a boat or a trailer. Plus, it is exceptionally durable and will serve for +/- a decade.
And let's not forget about the warranty. True, it's a standard one-year deal, but it'll still protect you from, say, premature failure of manufacturing defects. The bad news is – fast delivery isn't this company's strongest suit. Depending on the area that you're from, shipment might take longer than the industry average. On the other hand, if you're willing to wait for an extra day or two, this won't even be that big of a deal.
Pros & Cons
Market-leading durability and lifespan
A great choice for towing and hauling
Covered by a standard 12-months warranty
Verdict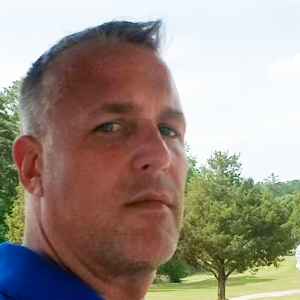 What are you looking for in an aftermarket radiator? Is it a one-year warranty? Or maybe your #1 requirement is for the gear to be durable, reliable, and long-lasting? Well, you'll get all of that with Pacific Best, along with excellent performance in towing. Delivery times are somewhat slow, however.
5. AutoShack – Best Premium Radiator for Toyota Tacoma
And now let's take a look at what AutoShack has to offer. I want to say right from the start that the price on this radiator is above the industry average. Thus, the big question here – is it worth the extra bucks, or not? This rad's biggest selling point is exceptional performance in third-party tests. Every single unit goes through numerous "trials" before hitting the market, which ensures strong performance in any climate.
Another pro is the leak-free design. Yes, most best-selling radiators are well-protected against leakage, but AutoShack takes security to the next level. Last, but not least, the company provides fast, charge-free shipment to every single American state, in contrast to the previous brand that takes longer to complete a delivery. Summing up, this product is definitely worth every single dollar. So, it's up to you to decide whether you're willing to commit or not.
View alternative on Advance AutoParts
Pros & Cons
Features a 100% leak-free design
Easily passed dozens of rigorous tests
Fast shipment to all 50 US states
A bit on the expensive side
Verdict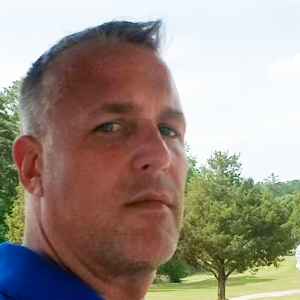 Tacoma drivers with a fat wallet ready to invest in premium products will want to pay extra attention to Carquest. It's not a cheap radiator, but does compensate for the steep price with a leak-free design, excellent performance 365 days a year, and lightning-fast delivery.
Buyer's Guide
Wanna learn more about radiators? Interested in finding out how to differentiate between mediocre and premium-quality units? If the answer is yes, this guide is for you. Here, we'll talk about build quality, efficiency, tubing, pricing, different brands, and other important factors. The more you know about what makes a great radiator, the easier it will be to take a pick!
Cross-flow vs. Down-flow Design
There are lots of different types of radiators out there, but down- and cross-flow rads are leading the market right now. With a down-flow unit, you've got the core in the middle, and the tubes are running vertically. Plus, there's a coolant tank not only at the top of the main body but also at the bottom. So, the antifreeze first flows into the upper tanks and then slowly moves to the bottom, pushed by the laws of gravity and the water pump.
With a cross-flow radiator, the tubes/pipes run horizontally. And, they have tanks in the top left and the lower right corners. The biggest difference between these two radiator types: in a cross-flow rad, the tanks don't hold the hot coolant for long. The second it reaches the tanks, they direct it into the tubes to cool it down. Plus, cross-flow radiators are wide, while their down-flow counterparts are thin. So, it all comes down to which type will fit the mounting spot.
Efficiency + Tubing: Does Larger Mean Better?
Look for a radiator with wide, sturdy tubes. The bigger the tubes, the more coolant they'll be able to carry without wearing out or cracking up. Wide tubes mean a larger surface area, which, in turn, will do a much better job of cooling the antifreeze and keeping the engine nice and cool. Even if the aftermarket radiator is only 10% larger (compared to the factory gear), it will have a significant impact on performance – in a good way.
As for efficiency, the finest third-party rads can be 30-40% more effective than the stock equipment, which, again, will greatly improve the cooling system. Oh, and don't forget about the fan. There are two types of fans available: mechanical units are very power-hungry (and consume up to 20HP). Electrical ones, in contrast, require very little power to work and have proven to be quite reliable and efficient.
The Price: How Much for a Radiator?
How much will an aftermarket radiator cost you? Should you spend big bucks on an expensive product, or will it be a waste of money? Well, decent-quality radiators start at 80 US dollars. That's a very attractive price and it's safe to say that most Tacoma drivers can afford it. In the $100-150 range, you'll find premium material quality, reliable engineering, and "add-ons" like a drain plug, a cap, and more.
Radiators that cost 200+ dollars are the ultimate deal. They aren't particularly cheap, but they do feature generous warranty deals, superb cooling efficiency, and an extended lifetime. So, while you shouldn't pay extra for something you don't need, if the expensive radiator comes from a decent brand, it will be worth every single penny you pay for it.
The Brand: Does it Really Matter?
Of course, it does! You should never blindly buy a third-party radiator (or any other gear, for that matter) without checking what the brand is all about. Right now, Denso, CSF, DPI, and Mishimoto are some of the most reliable manufacturers. They are trusted by international companies and value their own reputation too much. In many ways, a trustworthy brand automatically means the radiator will be a worthy investment.
How to Bleed Radiator for Toyota Tacoma?
Wait, what does the term "bleed" mean in the first place? Will you have to cut the hoses or the actual radiator to make it bleed? No, not quite! Bleeding is a very quick and simple process, and it's done with only one purpose: to get rid of air stuck, or, rather, mixed in with the coolant. You might already know that air is one of the biggest obstacles in the way of any liquid.
So, to avoid a drop in efficiency, clogging, and even rusting, truck drivers bleed the cooling system to free the air pockets (that's what the experts are calling it). That way, you'll prolong the lifespan of the radiator, the antifreeze, and the engine. Bleeding usually takes less than an hour and doesn't include using any expensive tools. Everything is very straightforward:
Park the Tacoma, shut the engine off, and open the hood. Do you see a tiny cap on the radiator? It needs to be removed. After that, locate the bleeder and loosen it up. And this is where things get interesting. A lot of amateur truckers believe that you need to purge the coolant to get rid of air bubbles. However, you should actually ADD some antifreeze to get things going. Use something like a funnel so that the liquid isn't spilled around.
Keep pouring until the radiator is almost topped off and most of the air has escaped the cooling tubes. How do you know that, though? Pretty simple: keep your eyes on the bleeder: when the system is full, it will start to leak. Tighten it back down the second you detect a leakage. Next, get back into the truck and turn the heat up. The fan needs to be turned off. Give the engine a minute or two to "work" with the new coolant.
When that happens, the coolant level in the system will dramatically drop. Go back, top that off, and repeat the process. Put everything back on, close the hood, and take the Tacoma for a spin!
How Many Gallons Needed for a Toyota Tacoma Radiator Flush?
Also known as the coolant flush, a radiator flush is a very important part of the maintenance routine. Its main goal is to clean the truck's entire cooling system from detergents, sediment, and rust. A coolant has two jobs: to keep the engine from overheating when it's working and prevent freezing when it's idle and it is cold outside. Yes, that's exactly why the experts also use the term "antifreeze" for this liquid.
On average, decent-quality coolant lasts for 50-80K miles. If you're nearing that mark, it would be best to start thinking about changing the coolant. Now, the only way to get rid of all those contaminants is to drain the coolant. This is important: no matter how careful and thorough you are when draining the antifreeze, there will still be some left in the system.
To get rid of it completely, refill the radiator with water. Make sure it's clean water, without any extra formulas mixed in. How much water should you add, exactly? Well, this depends on the engine. For a 2.7-lit motor, two gallons should suffice. The 3.4-lit V6, in turn, will easily take in up to three gallons (that's ~11 liters).
Some experts recommend adding four, five, or even six gallons of water, but that won't do you any good. It will be wiser to use two-three gallons but repeat the process two-three times for a satisfying result. So, add the water, then start the motor and let it run for a while to get "fired up". After that, turn it off and repeat. Finishing off, add a brand-new bottle of coolant into the system.
How to Replace a Radiator for Toyota Tacoma?
Do you think that manual radiator installation is serious business? Are you afraid you won't be able to pull it off without professional help? Well, I've got good news for you: this can be done in a couple of hours in your garage with a basic toolset! All you'll need is a set of screwdrivers, wrenches, protective gloves and goggles, new hoses for the aftermarket radiator, and a bucket for flushing the coolant.
Here's a quick, detailed guide on how to properly replace a radiator for Toyota's crowd-favored truck:
Alright, start by parking the Tacoma. Switch it to Park and use a couple of wheel blockers to keep it steady. Next, pop the hood. Before you do anything with the radiator, make sure that the antifreeze is cold. It's very dangerous to work with a radiator when the coolant is still hot – you might hurt yourself! Ok, once the liquid is cold, it needs to be drained. You won't be able to replace the radiator without this procedure.
Most modern-day rads have a drain at the very bottom. Can't seem to find one? Don't worry: you can always remove the hose clamp on the lower hose and free it up. If there's a cap on the radiator, remove it, along with the cap on the extra tank (your truck might not have it, though). This way, it will be easier for the liquid to rush through the radiator and flow into the bucket.
Give the coolant some time to drain. With that out of the way, check the cooling system: is there a transmission cooler connected? If the answer is yes, you need to disconnect it. The same goes for the radiator hoses and pretty much any hose that's going into or out of the rad. They'll be secured by clamps – use pliers or a screwdriver to remove them. The final step has to do with the brackets and fasteners.
They're holding the factory radiator in place. Remove them carefully and slightly lift the radiator to take it out of the engine bay. To install the brand-new unit, just do everything in reverse. And don't forget to add fresh coolant for the system to get back on! Start the vehicle, and let the antifreeze flow through the tubes.
Conclusion
Sometimes, radiators are highly overlooked, but they're actually the most important component of the entire cooling system. Even if your antifreeze, coolant tanks, or air filtration system are a bit faulty, they'll still keep the truck on the road. A malfunctioning radiator, in contrast, will lead to leaks, shifting issues, bad heating, poor performance, and expensive engine repairs.
Lucky for us, aftermarket units aren't at all expensive and take little effort and knowledge to install. I spent quite some time and energy testing my top-five picks. So, if you found a perfect fit for your budget, go ahead and order it right now! Or, if you want to check out more options, use the Buyer's Guide and FAQ to learn your way around the topic. Happy off-roading and take care of your Tacoma!