The Excursion is Ford's longest and heaviest SUV to ever hit the dealerships. Introduced in 1999, it was discontinued in 2005. However, this is still a popular vehicle on the US streets. It's got a powerful engine and will be a perfect investment for a big family. The exterior design is a bit outdated, though, and makes Ford's champ look rather old and not at all exciting.
Well, that can be all changed by replacing one single component – the headlight assemblies. After testing dozens of units from leading brands, I made a list of the Best Replacement Headlights for Ford Excursion. They will update the front grille and make it more up-to-date. Plus, you'll get improved lighting patterns, extra brightness, and protection against natural elements. Check them out!
Best Replacement Headlights for Ford Excursion Review
1. AUTOSAVER88 – Best Replacement Headlights for Ford Excursion
We start the list with one of the safest picks for the average US driver. Autosaver88 has been crafting premium-quality headlight assemblies for a really long time and knows exactly how to appeal to modern-day SUV owners. With this kit, you won't have to worry about the installation, as it will only take 1-2 hours with a basic toolset. Thanks to the OEM design, it will be a direct fit. No bending, trimming, or drilling will be involved.
Another big pro is the set of micro-prism reflectors in each headlight. They alert oncoming cars in traffic to avoid accidents during the night. The chrome-plated finish, in turn, boosts reflectivity, ensuring a brighter, wider light beam. Last, but not least, these headlights go through tough tests to prove their worth. So, QC and QA won't be an issue. One minor con has to do with fitment: this kit only fits a limited number of vehicles.
Pros & Cons
Rigorously tested before hitting the market
Direct, OEM fit: hassle-free installation
Micro-prism reflector for safety
Verdict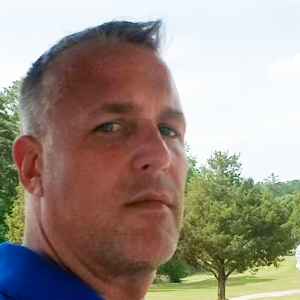 Fast, OEM-fit installation, reliable, durable construction, and industry-leading safety measurements turn the Autosaver88 headlights into a bargain. They carry excellent value and fit the Excursion like a glove, making the lights brighter, wider, and enhancing the SUV's front grille.
2. AKKON – Best Replacement Headlights for 2001 Ford Excursion
Ok, now let's check out one of the most affordable headlights for the Excursion. AKKON, another big name in the industry, is available in four different colors and styles. If you go with chrome housing, it's gonna be the most expensive pick (but still rather cheap). As for the least expensive configuration, you'll get that with the black housing. Chrome and smoked are also an option. So, just take your pick based on personal preferences and the budget.
I also want to mention that the AKKON headlights are 100% street-legal both in the United States and in Canada. DOT- and SAE-approved, they've successfully passed all tests and have the necessary certificates. Do keep in mind, though, that there can be some minor issues with QC. I'm talking about faulty seals, bad clips, and stuff like that – nothing major, but still a bit frustrating.
Pros & Cons
100% legal: DOT and SAE approved
Available in four different colors/styles
The cheapest headlight set on the list
Minor quality control issues
Verdict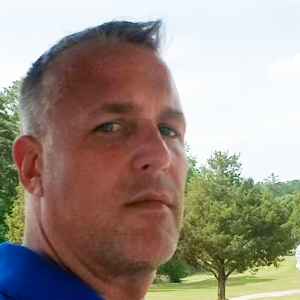 If you're on a limited budget but still want to update the Excursion headlight set, pay extra attention to AKKON. These cheap, yet highly effective headlights are DOT- and SAE-approved and available in four different housings. The clips and seals might be faulty, but that's a minor con.
3. HEADLIGHTSDEPOT – Best Headlights for Ford Excursion
One of the biggest reasons for updating the factory headlights is to get a new, modernized look for your vehicle. If that's exactly what you're going for, HeadlightsDepot might be a very good option. This kit does an excellent job of combining vintage vibes with a trendy, up-to-date style that looks especially great on the Excursion. It's also compatible with Ford's heavy-duty trucks, by the way (the F250-550 models).
Designed and manufactured in the States, these headlights are spread across the company's domestic warehouses and boast fast, charge-free shipment within the country. Add a standard, 12-months warranty, and you'll instantly see the appeal. Sadly, there is one downside, and it has to do with the design: it's not particularly waterproof and might not be able to protect the lights during heavy rain.
Pros & Cons
Retro, yet trendy headlight design
Backed by a standard one-year warranty
Fast delivery within the United States
Verdict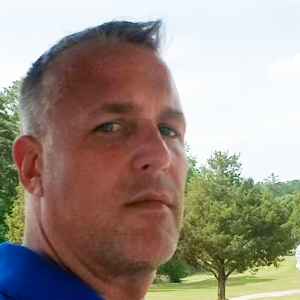 Despite the average-at-best anti-water protection, the HeadlightsDepot set is still a worthy pick. It is covered by a one-year warranty and takes very little time to arrive at your doorstep. The design is also a big pro, as it instantly makes the Excursion SUV look brand-new and more aggressive.
4. AmeriLite – Best Replacement Headlights for 1999 Ford Excursion
If you do lots of off-roading and don't have a protective bumper/grille to secure the headlights, they might get cracked on your next trip. Bushes, trees, rocks, animals – you gotta be very careful not to ruin the assembly. Well, that won't be a problem with AmeriLite. Crafted from high-quality materials, this kit boasts market-leading engineering and can take a beating. The black housing is another standout point.
It provides an extra layer of protection and serves for a very long time. As for the headlights, they are a lot more focused, brighter, and cast a wider light beam compared to the factory system. The installation process isn't always smooth, though. Depending on the Excursion model/trim level, the marker light holes might not line up perfectly (the same goes for the upper mount and the socket), forcing you to push really hard and (potentially) ruin the clips.
Pros & Cons
Much brighter and focused than the stock gear
High-quality black housing for extra protection
Premium material and engineering quality
Installation can be a bit tricky
Verdict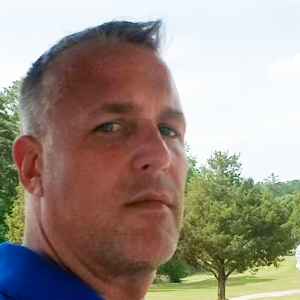 Bright, focused, and better-looking than the factory headlights, the AmeriLite pack is a bang for the buck. It's crafted from premium materials and features top-notch housing. However, you'll probably have to do some bending and trimming to make the assembly fit properly.
5. VIPMOTOZ – Best Headlights for Ford Excursion 2004
The AmeriLite headlights are well-protected against physical contact, but what about natural elements? With VipMotoz, you'll get all-around protection against rain, snow, debris, dust, and, of course, the sun (UV rays). That way, the lights will go on for much longer and won't break down in the middle of the road. The lenses are also of the highest quality. Crystal-clear and pressure-resistant, they are quite durable and reliable.
And let's not forget about the VipMotoz two-months MBG (Money-Back Guarantee). If the assembly breaks down or you notice manufacturing defects, you'll be able to get a refund within 60 days, which is quite a nice deal. Now, there is one thing that Excursion drivers won't appreciate about these headlights, and it's the chrome finish. It's not particularly long-lasting and will probably come off if you clean it with some water and soap.
Pros & Cons
Strong protection against water, debris, UV rays
Include crystal-clear, pressure-resistant lenses
Protected by a 60-day Money-Back Guarantee
Low-quality chrome finish
Verdict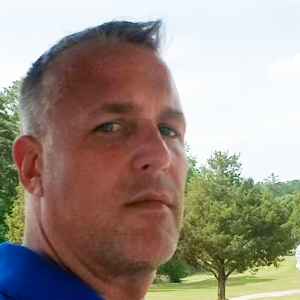 VipMotoz will be a reasonable investment for any Ford Excursion owner looking for strong protection against natural elements. And while the chrome finish is of low quality, the pressure-resistant lenses and the 60-day MBG turn these headlights into a must-have for off-roading.
How Do You Buy The Best Ford Excursion Headlights?
First of all, you gotta make sure they're 100% compatible with your SUV. Otherwise, they simply won't fit and you'll have to cut them and make new holes for the bolts/screws, but even that won't guarantee fitment. That's why the #1 priority should always be compatibility. Next, check the package: does it include all the necessary bolts, screws, clips, and seals? And what about the wiring – will you get a wire harness with the kit?
Depending on the model year of your Excursion SUV, you might not need that. Still, check the package to make sure. Another thing to look out for is whether the kit is backed by a warranty, or not. Sometimes, the headlights simply don't fit, even though you did everything right with the choice. In other cases, you find manufacturing defects (tiny cracks, signs of wear), and a replacement guarantee will come in handy.
A refund or money-back guarantee is the best deal, of course, but a one-year limited warranty will also do. Last, but not least, check the engineering quality. The headlights need to be sturdy enough to handle rough off-roading. You don't want them to be ruined after a couple of trips, right? Plus, the headlights should be protected against Mother Nature. I'm talking about resistance to water, dust, debris, and UV rays.
If you see "triple-layered protection" in the specs, that means the headlight assembly is secured against rain, snow, dust, and the sun. That's pretty much it. Housing also plays an important role in this, but it's more of a style/design thing, so you can just pick the one that you like (say, black housing, or chrome).
Which Headlights are Best for Night Driving?
You might think that all headlights are equally great for driving into the night, but that's not true. If you want to ensure your own safety as well as protect fellow drivers when it gets dark, pick a set of headlights with a micro-prism reflector. It will make it much easier for oncoming traffic to notice your SUV. Next, I'd recommend going for a chrome finish, as it boosts the reflectivity of light and widens the angle.
As for the bulbs, LEDs are the obvious leaders in this regard. First of all, they are much brighter than factory halogens. Secondly, they cast a wide, far-reaching beam. On top of that, LEDs are well-protected against natural elements. And one more thing: yellow lights have proven to be less blinding to other drivers on the road, which makes them a safer choice. Again, this refers to the actual bulbs, not the headlight assembly.
So, instead of buying a set of 6.5K cool white bulbs, choose something less aggressive, like 3-4K. True, that won't be as bright as you might want, but, for night driving, yellowish headlights will be a better pick. Summing up, reflectors, a chrome finish, LED bulbs, and a darker, or, rather, a warmer light color will significantly improve your safety during the night.
Lighting System Maintenance
Headlight maintenance isn't hard and requires little effort on the driver's side. But, I still want you to take a quick look at a list of things that any driver can do to make them last longer and stay efficient for many years. If you make a habit of checking on the lights regularly, you'll save a lot of money (and nerves) on expensive repairs:
Clean them properly. Admit it: you only clean the covers of the headlights, never inside the lamp. However, that's usually the "weak spot" of modern-day headlights. Dust, debris, and – more importantly – moisture gather in there and make the lights weaker. Contaminants can even mess up the pattern. And remember: we're dealing with electricity here; so, make sure there's no water anywhere!
Change the lights in pairs. Yes, light bulbs almost never fail simultaneously. With that said, I encourage all Excursion drivers to change them at the same time, even if one of the bulbs is doing just fine. When one of the bulbs is brighter than the other one, that can disorient oncoming traffic, and you don't want that.
Consider switching to LEDs. This might not be related to maintenance, but do keep in mind that LED lights are vastly superior to halogens and HIDs. As mentioned, they are brighter, have a wider beam, last longer, and require less power to run. Plus, Light-Emitting Diodes look pretty cool and in the long run, this will be a cost-effective investment.
Wires and cables. You could, of course, check on the wirings manually, but only do that if you know your way around electricity. If not, it will be a better idea to have the headlights checked at the closest repair shop or ask a mechanic you know to diagnose the whole system, Do that to avoid issues like short circuits, corrosion, and cracks.
Buyer's Guide
So, we just talked about proper maintenance, the best lights for driving into the night, and the key to finding the perfect set of headlights for your Excursion SUV. There are still some things left to discuss, though, including the package, different certifications/standards, pricing, and life cycles. Take a minute to check out this Buyer's Guide and become a master at picking aftermarket headlights!
#1: Do the Headlights come in a Pair, or Not?
Most modern-day brands sell headlights in pairs, especially when it's a kit with the assembly, the mounts, and everything else in between. Besides, even if you only need to replace one headlight, I'd still recommend getting a pair, just like we did with the bulbs. This way, you can ensure identical performance on both sides: no headlight will be dimmer than the other one, and the pattern will be the same, which is also very important.
Some drivers prefer to get four-set packages that include not only headlights but also taillights. If you get lucky and find the right manufacturer, that can save you big bucks on the discounts. But, this isn't mandatory. As long as you're replacing both the front or rear lights simultaneously, you're good.
#2: Is the Kit SAE- and DOT-Approved?
Next, check the specs to see whether the headlights are certified, or not. What we need is for the headlights to be DOT (Department of Transportation) and SAE (Society of Automotive Engineers) approved. That means they are 100% legal on the US roads and you won't get a ticket by an officer who catches you riding with illegal aftermarket gear. On top of that, an assembly that meets these standards will be safe for the driver and the passengers.
#3: What's the Expected Lifespan?
Headlight assemblies last for a long time, given you take proper care of them. And, as we learned earlier, headlight maintenance isn't very hard or time-consuming. As long as the assembly, the mounts, and the hardware are crafted from durable and reliable materials, you won't have to worry about much. What's more interesting is the life circle of the bulbs. Halogens and HIDs roughly last for 2K hours, which is a decent lifespan.
However, compared to LEDs that can go on for up to 50K hours, this is not at all impressive. Will the headlights come packed with LED bulbs? Well, this depends on the price tag. If you're buying a set that costs $100-120, don't expect it to feature any premium-quality bulbs. For that, you'll have to pay 400-500 US dollars, or even more, depending on the package, the quality of the assembly, and other factors.
#4: Does the Brand Matter?
It most certainly does if you don't know the first thing about headlights. In that case, you can just put your trust in one of the manufacturers from the list, and it will be a decent deal. On the other hand, once you master the FAQ and this guide, it will be much easier to "pinpoint" the right kit for your Ford SUV just by checking the specifications. The package, certifications, ease of installation, and lifespan will define how good or bad the product is.
Also, don't forget about material/engineering quality, protection against natural elements like rain and UV rays, and the warranty. Consider all these aspects before making a purchase.
Conclusion
You might think that headlight assemblies don't do much, but that's not true. If you get the right set, they'll dramatically improve the brightness, pattern, and focus of your lights, no matter how old or dimmed they are. Besides, aftermarket headlights are more exciting than factory gear and make the vehicle look brand-new. For the Excursion, a new assembly can be an excellent purchase, as it beefs up the front grille.
If you're on a limited budget, AKKON is a great choice. Available in different colors, these units are worth your attention. Autosaver88, in turn, is all about easy fitment. And if you put premium material and finish quality first, go with AmeriLite. Finally, VipMotoz is strong against natural elements, while HeadlightsDepot boasts a dope design and fast delivery. Make your choice wisely!