The Ranger is one of the most iconic nameplates. Introduced in 1983, it has gone through numerous changes but is still a rough-tough truck at heart. And, like any other off-roading vehicle, it relies heavily on the suspension system to deliver its best performance. More specifically, it's the shock absorbers that do all the "heavy lifting". Without a proper pair of shocks you'll feel every single bump on the road.
And, while the factory gear in the Ranger is pretty decent, it's still not that great. Besides, if you do lots of off-roading, it'll wear out eventually. On the bright side, the Best replacement shocks for Ford Ranger 4×4 will dramatically improve the ride quality, give you more control, and smooth out the most challenging roads. Here are the best options on the table!
Best Choice – Gabriel 43167: A Perfect Combo of Shocks and Struts
Gabriel is a unique case of combining shocks with struts and delivering market-leading performance. The Drawn-Over-Mandrel tubing, in turn, greatly reduces internal friction and wear, extending durability and service life. The premium build and material quality, along with the leak-resistant rod turn this package into a bargain. A great choice for any 4×4 Ranger driver.

TableTitle
Product
Product Information
View on Amazon

Editor's Choice

Best Features:
– A combination of shock and strut technology
– D.O.M. tubing for extra durability
– Self-lubricating, leak-proof piston design
Type: Rear Load Carrier
Fits Models: Ford Ranger (1990-2011)

Best Features:
– Velocity-proportional valving for a smooth ride
– Compatible with a long list of Rangers
– Available at a very affordable price
Type: Struts Monro-Matic Plus
Fits Models: Ford Ranger (1983-2011)

Best Features:
– Fast, simple, hassle-free installation
– Designed and crafted in the States
– Backed by Bilstein's limited warranty
Type: Rear Shock
Fits Models: Ford Ranger (1998-2011)

Best Features:
– Large-diameter piston = efficient cooling
– Equally great for highways and the off-road
– Fast shipment and delivery
Type: Gas Shock Set
Fits Models: Ford Ranger (1998-2011)

Best Features:
– Multi-lip oil seal and vertical polishing
– Resistant to foam, shear, and slipping
– Reduce body roll and increase stability
Type: Front & Rear Full Set
Fits Models: Ford Ranger Pickup (1989-1997)
Best Replacement Shocks for Ford Ranger 4×4 Review
1. Gabriel – Best Replacement Shocks for Ford Ranger 4×4
Should you choose shocks or struts? Well, how about a combination of the two? Thanks to Gabriel's trademark Load Carrier technology, the engineers found a way to "crossbreed" regular shock absorbers with struts. As a result, the Ranger gets extended load capacity and the ability to maintain ride height no matter the terrain or the load it's carrying. But that's not it for the unique traits.
Thanks to the DOM tubing system, these shocks-struts have an above-average lifespan and resistance to wear or cracks. Add a brick-strong piston rod (covered in chrome and leak-free), and you'll see why this is one of the best options for the Ranger. Sadly, the included caps are made of plastic, which makes them quite fragile. You can always get a higher-quality replacement, of course.
Pros & Cons
Shock absorbers and struts in one single gear
D.O.M. tubing reduces wear and prolongs the lifespan
Chrome-finished piston rod, resistant to leaks
The caps are made of plastic
Expert Recommendations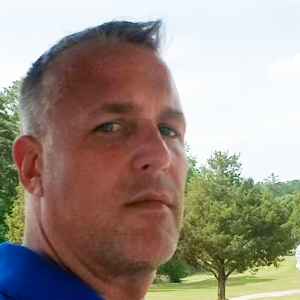 By finding a way to mix the shock technology with struts, Gabriel achieved unmatched performance on the most challenging roads. Plus, with the DOM tubing, you won't have to worry about wear, tear, or weaker performance over time. The overall build quality is top-notch as well, except for the caps.
2. Monroe – Best Shock Absorber for 2000 Ford Ranger
Friction is a rather big concern with stock shocks, especially when they reach the end of their lifespan. You won't have to worry about that with Monroe, because this manufacturer implements vehicle-specific valving to eliminate excessive friction, thus prolonging the lifespan. The universal design, in turn, makes these absorbers compatible with a long list of Ford vehicles, including, of course, different Ranger generations.
They're an especially great fit for older trucks (like the 2000+ Rangers) and help them restore the factory ride quality. For some experts and drivers, the overall behavior is a bit softer than they expect. However, this is more of a personal preference than a con. Besides, Monro-Matic Plus is available at a very affordable price. So, if you're kinda on a budget here, this might be a decent option.
Pros & Cons
Truck-specific valving keeps frictions to a minimum
Fits a wide range of Ford trucks (including Rangers)
One of the least expensive aftermarket shocks
A bit soft for some drivers
Expert Recommendations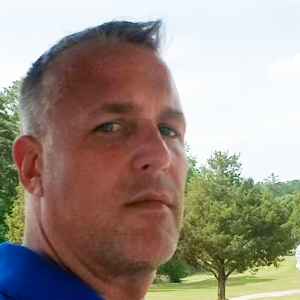 Not sure whether you've got the budget for a new set of shocks? Then pay extra attention to Monroe. These shocks are quite cheap and deliver impressive performance. Truck-specific valving, enhanced compatibility, and strong traction with the road turn them into a must-have.
3. Bilstein – Best Rear Shocks for Ford Ranger 4×4
Are you one of those patriotic drivers that only want US-made gear for your Ford truck? If the answer is yes, Bilstein has got your back. Designed, built, and fine-tuned in the States, these shocks will be a perfect fit for the 4×4 Ranger. Speaking of fitment, the installation process is very simple and doesn't even require jacking the truck. You can get it done in +/- 20 minutes on your own, with a basic toolset.
And when something goes wrong, the limited manufacturer's warranty will help sort things out. Bilstein's customer support is pretty decent and doesn't take days to get back to the customer. What I didn't like about this otherwise excellent package were the rubber boots. They're pretty cheap and won't be able to handle long off-roading journeys.
Pros & Cons
Quick, straightforward installation routine
A 100% US-made (and tested) product
Backed by the manufacturer's limited warranty
Expert Recommendations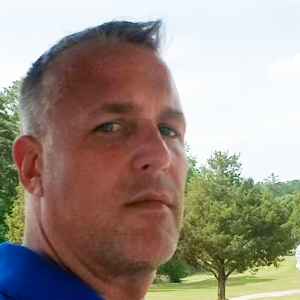 Despite the not-at-all-reliable boots, the Bilstein shock absorbers are a safe bet for all Ranger drivers, especially the 4WD edition. Ideal fitment, simple installation, and a generous lifetime warranty make them worth your while.
4. Rancho – Best Replacement Shocks for Ford Ranger 4WD
This next brand is just as big as Bilstein and can be trusted with your 4×4 truck. First of all, these shocks are highly adjustable and adapt to the road. That means they are equally strong on highways and bumpy off-roading trails. Another big pro is the piston. Thanks to the rather large body, it is incredibly resistant to temperature extremes. Ranger owners living in hot and humid areas should keep that in mind.
Last, but not least, Rancho is one of the most client-oriented brands. The shipment and delivery times are very short, and you can always reach out to support for help. With that said, some buyers still report minor quality control issues. In most cases, it's a matter of missing bushings, scratched boots, or wrong parts.
Pros & Cons
Larger-than-average, heat-resistant piston
Highly adjustable: good for bumpy and smooth terrain
Fast delivery and strong customer support
Minor quality control issues
Expert Recommendations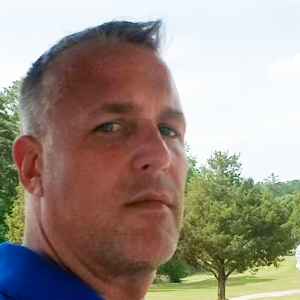 Resistant to heat and corrosion, the RS5000X shocks are a perfect fit for the 4WD Ranger. They easily adjust to the ever-changing terrain, ensuring a smooth ride quality. Sadly, QC isn't Rancho's strongest suit; but, that's compensated by quick deliveries and strong support.
5. Maxorber – Best Struts Absorber for a Ford Ranger
And what do we have with the Maxorber package? What are its biggest selling points? These shocks are quite impressive, actually, and have more than one advantage. The hard-chromed iron with smooth vertical polishing and the top-quality oil seals ensure minimum friction, comfortable operational temperatures, and consistent performance. The cylinder, in turn, is seamless and protected against slipping.
Combined, all these pros eliminate body roll and shaking. Do keep in mind, however, that the Maxorber shocks aren't compatible with the latest Ranger models. But, if you own an older truck and want to replace the worn-out absorbers, this will be one of the best investments into aftermarket gear.
Pros & Cons
Premium-quality oil seals + hard-chromed rod
Seamless cylinder: doesn't slip or foam
Keep shaking and body roll to a minimum
Only compatible with older trucks
Expert Recommendations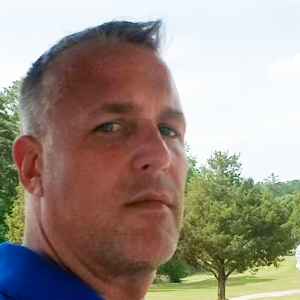 The Maxorber shocks appeal to the average Ford truck driver via top-quality oil seals, a reliable, long-lasting rod, and near-ideal performance on all sorts of terrain. And, they were specifically designed for the early generations that will greatly benefit from top-notch shocks.
Buyer's Guide
What's the difference between a shock and a strut? How long do the best shocks last? Is compatibility an issue? Are gas shocks better than heavy-duty shocks? These are just some of the questions that I get asked regularly. So, in this detailed guide, you'll find all the answers, and then some. By learning to differentiate between top-of-the-line shocks and average-at-best units, you'll be able to make an educated choice.
Fitment: How to Find the Perfect Match
This isn't rocket science, and that's good news. To make sure you won't have any trouble with fitment, take a minute or two to familiarize yourself with the specifications. If you see that the shocks are compatible with your Ranger's make and model year, that's a guarantee that the installation won't be a problem. Oh, and check the package: it should include all the necessary installation.
Engineering Quality and Resistance to Elements
There aren't that many options with shocks when it comes to materials. Aluminum is the golden standard; stainless steel is also a good choice. The rod, in turn, is usually crafted from iron to withstand all that heat. Speaking of heat, see that the size of the body is slightly bigger than the industry average. That way, it will be easier for the shock to keep itself from overheating.
Right now, -40 to 248 degrees F (that's the temperature resistance range) is what most brands aim for. Next, look for anti-wear protection. A self-lubricating fluid seal is a great deal, as it minimizes premature failure and wear. Truck-specific valving also aids in eliminating excessive metal-to-metal friction. And if the rod is chrome- or zinc-coated, that means it will be a reliable investment for the Ranger.
Life Expectancy: Is a 10K-Miles Lifespan Enough?
The short answer – no, 10K is not a very impressive lifespan. True, most engineers recommend having the shocks checked every 12K miles, preferably by a mechanic that knows their way around aftermarket gear. But, that shouldn't be the end of the line. As for the average life cycle, decent-quality shock absorbers usually last for up to 70-80K miles when maintained properly.
Now, officially, it's recommended to buy a new set of shocks once you reach the 50K miles threshold. However, this heavily depends on your driving style and habits. A Ranger that mostly travels on smooth highways will apply less pressure on the shocks. In contrast, an off-roading beast will always put the entire suspension system through a test and the shocks will wear out sooner.
Mono-tube, Gas-powered, or Aired Shocks?
So, you're at a local body shop, and you're staring at two different shocks: mono-tube, and twin-tube. Which one do you choose? Here's a quick breakdown: for the Ranger, mono-tube shock absorbers are the best option. Although it's not a particularly big truck, it delivers impressive off-roading performance, and that's exactly what mono-tubes are good for. As for twin tubes, they are designed for highways and smooth in-city roads.
And now let's take a look at the available shock types. Don't worry: there are only three different styles slash designs, and they are all engineered for different purposes:
Air shocks. Not a great fit for the Ranger unless you're only driving it on smooth road surfaces. Furthermore, air shocks are not particularly cheap and require expertise to install.

Gas-powered shocks. These are pretty decent for mid-size SUVs, trucks, and sedans. If you drive a heavy-duty hauler, gas shocks are a bad investment. But, they will be a solid match for the Ranger truck.

Heavy-duty. As the name suggests, these shocks are for Super Duty vehicles like the F-350 or the Silverado 3500. Not really recommended for a relatively smaller and much more flexible Ranger.
Struts vs. Shocks: What's the Deal?
When it comes to the whole shocks and struts thing, it can be a bit confusing, because they somewhat look alike. However, they're not the same thing, even though they do have the same job. Most importantly, this gear is not interchangeable. So, if a friend of yours has some struts to spare, but your Ranger is equipped with shocks, that's not gonna work. The truck can either have shocks for each wheel, or struts, but NOT both.
It all comes down to the design of the suspension. Struts are an integral part of the system, while shocks are not. That makes shock absorbers a better choice for the average driver. They are cheaper and (relatively) easier to replace. With struts, you always have to do re-alignment; that won't be necessary with shocks. A quick note: although units like the one by Gabriel combine struts with shocks, at the heart, they're still shocks.
Conclusion
If you want to feel in control of the steering wheel, enjoy a smooth ride quality, and eliminate the bumps, you'll need premium-quality shock absorbers. As the name suggests, they only have one job: to absorb all the shocks, minimizing rolling, shaking, and inconsistent performance. Today, we took a close look at five top-notch third-party shocks. Rancho, Bilstein, and the other three brands are leading the market right now.
So, if the factory shocks are acting up, and it's time for a replacement, these units will be the best investment. Monroe has one of the most affordable shocks for the Ranger, while Bilstein is very easy to install. Every single product has its strong sides. That's why I want you to go over the reviews once again to make the right choice!