Best Shocks for Ford F350/F450 Super Duty
Truck drivers involved in construction/industrial work know very well what a "dually" is. Essentially, it's a truck with dual rear wheels: in the back, each side has a pair of rims. That makes them extremely reliable in transportation. A dually truck can easily haul up to 2K pounds, which equals one ton (hence the name). Now, in such a vehicle, the suspension system is very important.
It needs to work flawlessly to support all that weight and stay flexible. Statistically, it's the shock absorbers that take most of the "hit", and that's exactly why they fail faster than the rest of the gear. Today, our focus will be on the finest replacement shocks for a one-ton dually truck. We'll begin with the Best shocks for Ford F350/F450 Super Duty, and go from there!
Best Shocks for Ford F350/F450 Super Duty Review
1. Bilstein – Best Off Road Shocks for F350
If you're not sure which brand to trust with your heavy-duty truck, Bilstein can be a safe bet. This company is one of the leaders on the market of third-party gear and this pack of shocks is a clear example of that. First of all, it is one of the most affordable options for Ford's Super-Duty series. On top of that, the package includes top-quality installation hardware, which can't be said about most cheap shocks.
Add a limited lifetime manufacturer's guarantee (covers premature failure and engineering defects) and you'll see why Bilstein deserves a spot on the list. There is one downside, though: I'm talking about the rubber boots. While they sit perfectly on the shocks, they aren't very sturdy and tend to wear out pretty quickly.
Pros & Cons
Pack high-grade installation hardware
One of the least expensive offers on the market
Covered by a limited lifetime guarantee
The boots are rather fragile
Expert Recommendations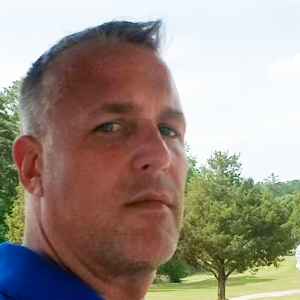 F350 drivers on a budget looking for a reliable shock replacement might want to put 5100 on their lists. Affordable, backed by a generous warranty, and packed with high-grade hardware, these shock absorbers are a bargain. Sadly, the boots aren't that great and might give up on you.
2. Rancho – Best Shocks for 2004 F350 Dually
Next, up, we've got another pack of four, this time by Rancho – also a significant player in the industry. One of the biggest pros of these shocks is strong performance on challenging terrain. Plus, you'll be amazed by how big of a difference they make in terms of steering wheel control and ride quality. More good news: the RS5000X shock absorbers are very easy to install.
The whole process will take one or two hours with a "garage" set of tools. Do keep in mind, however, that quality assurance isn't this company's strongest suit. Some buyers report missing parts, long delivery times, and mismatched shocks. But that's the only significant con.
Pros & Cons
Excellent performance on rough terrain
Dramatically improve ride quality/control
Can be installed with a basic set of tools
Lack QA (quality assurance)
Expert Recommendations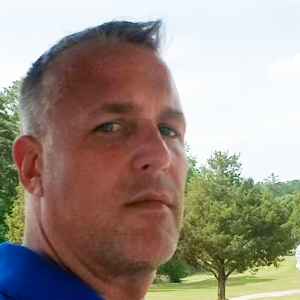 Despite the minor issues with QA, the Rancho shock absorbers are a worthy investment for a Super-Duty Ford truck driver. Fast, simple installation, outstanding performance on bumpy, challenging trails, and excellent ride quality turn them into a must-have.
3. Monroe – Best Shock Absorber for Ford F350 Super Duty
With Monroe, you won't have to worry about compatibility and fitment, because it was designed exclusively for super-duty trucks. That means the installation process will be straightforward and hassle-free (it will still take some time, though). The OE all-weather fluid also deserves our attention. It includes modifiers that greatly reduce friction and easily withstand temperature extremes.
Valving in this series of shocks, in turn, meets the highest standards. Full-displaced, it ensures a smooth, controlled ride quality. With that said, I want to add that on the toughest off-roading trails, Monroe won't be able to smooth out all the bumps. On the other hand, F350 isn't an off-roading beast and mostly sticks to "civilized" routes.
Pros & Cons
Specifically engineered for super-duty trucks/vans
Full-displaced valving - aids in handling
All-weather fluid: works in tough weather conditions
Average ride quality on off-roading terrain
Expert Recommendations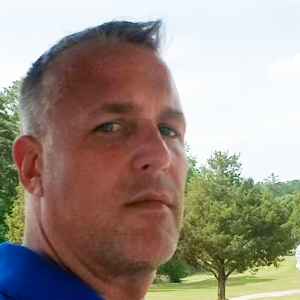 Low friction, high weather resistance, and full-displaced valving on compression cycles make Monroe a premium-quality shock. It is specifically designed for heavy-duty trucks, and, as long as you stay away from the most severe off-roading paths, the shock will perform beautifully.
4. Skyjacker – Best Shocks for Older Trucks
Owners of older super-duty trucks should pay extra attention to what Skyjacker has to offer. This MAX series shock absorber has it all. First, the patented foam-cell technology does an excellent job of keeping the shock nice and cool no matter the circumstances. Next, just like the previous unit, B8560 implements exclusive, vehicle-specific multi-stage valving.
And what about the shaft? Chrome-plated and featuring a brick-strong twin-tube design, it's very durable, reliable, and long-lasting. So, yes, Skyjacker is a pretty great deal, but there is one con: customer support. The agents aren't particularly fast, helpful, or user-oriented, and a replacement might take a while.
Pros & Cons
Foam-cell technology: keeps the shocks cool
Truck-specific multi-stage valving
Chrome-plated shaft + twin-tube design
Expert Recommendations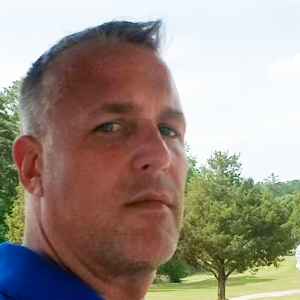 Chrome-plated, cool, and always performing at the top of its game – that's the Skyjacker shock absorber in a nutshell. And, while customer support leaves a lot to be desired, you won't be disappointed by this shock in the long run, because it is, indeed, quite alright.
5. KYB – Best Shocks to Upgrade Suspension Performance on a Ford Truck
Are you a bit tired of the so-so performance of your truck's suspension system? Then you might want to take a closer look at KYB. The Monomax shocks are known to deliver excellent results when paired to a set of really big and heavy wheels/tires. In addition, they are rigorously tested and fine-tuned to be a better fit for hauling and towing – a big pro for any super-duty truck.
Longevity is another standout point: thanks to the seamless extruded mount and overall above-average build quality, KYB will last for a really long time. Going back to ride quality, do keep in mind that for some drivers, these shocks are rather stiff, especially on even, smooth roads.
Pros & Cons
Superb performance with big wheels and tires
A great choice for towing and hauling cargo
Seamless extruded mount for a long service life
Can be a bit stiff for some drivers
Expert Recommendations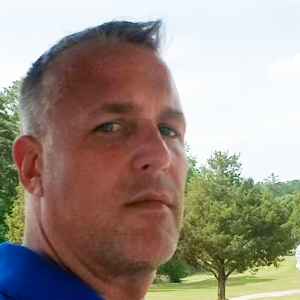 Heavy-duty trucks won't be able to deliver their best performance unless they're paired with the right set of shocks. With KYB, you'll get perfect fitment, strong results in hauling/towing, and durability. Monomax can be a bit stiff, though, especially if you're used to "softer" shocks.
Product
Product Information
View on Amazon

Best Features:
– Include all the necessary hardware
– Available at an affordable price
– Backed by a limited lifetime warranty
Type: Gas Shock Set
Fits Models: Ford F350 (2005-2016)

Best Features:
– Strong performance on challenging roads
– Greatly improve the ride quality
– Take very little time and effort to install
Type: Gas Shock Set
Fits Models: Ford F350 Super Duty (1999-2004)

Best Features:
– Designed for heavy-duty trucks and vans
– Full-displaced valving improves handling
– Easily handles temperature extremes
Type: Shock Absorber
Fits Models: Ford F350 super Duty (1999-2004)

Best Features:
– Trademark foam-cell technology
– Multi-stage valving for better performance
– Chrome-plated shaft: durable and reliable
Type: Shock Absorber with Black Boot
Fits Models: Ford F350 (1986-1998)

Best Features:
– Works great with large wheels, rims, and tires
– Excellent performance in towing and hauling
– Seamless mount for added longevity
Type: MonoMax Gas Shock
Fits Models: Ford F350 (2005-2019), F450 (2005-2017)
Best Shocks for GMC Sierra 2500/3500 Review
1. Bilstein – Best Rear Shocks Absorber for GMC Sierra 3500 HD
If your truck's rear shocks are acting up and can't handle the road, Bilstein might be a great replacement option. It is lightweight, sturdy, and will take very little time and effort to install on the 3500 Sierra. As a US-made product, it is adjusted for the tough American trails. However, for some heavy-duty owners, this shock's performance is way too steep slash stiff.
On the bright side, if you get used to this slightly unusual behavior, you'll see that Bilstein actually handles all those bumps and climbs quite nicely. Besides, statistically, stiff shock absorbers last longer than the not-so-hard units. In any case, you can take advantage of the lifetime warranty.
Pros & Cons
Lightweight design (but sturdy)
A perfect fit for the 3500 truck
A 100% US-made product
Way too stiff for comfort
Expert Recommendations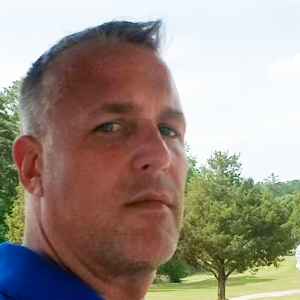 Lightweight, rigid, and made in the States, the Bilstein rear shock absorber is an ideal fit for the GMC Sierra. In fact, it's a bit too "heavy-duty", and while that's considered a con, over time, that stiffness can turn into a pro.
2. Skyjacker – Best Shocks to Increase Performance for 1 Ton Truck
And what does Skyjacker have in stores for us? Why should you pick it over the competition? Well, it does have a couple of "tricks" up its sleeve. Mainly, MAX boasts above-average fluid capacity. That means it is very effective at keeping the rod cool in situations where other shocks would overheat and break down. The arc-welded end mounts, in turn, ensure a quick and perfect fit, which, in turn, equals strong performance.
Last, but not least, the foam-cell technology keeps air from being sucked into the shock and dropping its efficiency. What I didn't like about this otherwise excellent shock absorber was the packaging. It was a bit bent and the hardware was cramped up. This doesn't happen all the time, of course, but QC is still a (minor) issue.
Pros & Cons
Increased fluid capacity - efficient cooling
Arc-welded end mounts for perfect fitment
Foam-cell design keeps air away
Minor issues with quality control
Expert Recommendations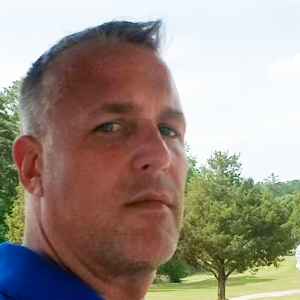 What makes a shock absorber great? Smooth performance, protection against overheating, and easy fitment. You'll get all of that with the MAX shock by Skyjacker, along with an impressive low-air design.
3. Rancho – Best Shocks to Improve Handling for Sierra 2500 HD
Worried that a new set of absorbers won't be able to improve the ride quality? In that case, you'll probably find a perfect solution with Rancho. This shock is custom-tuned and meticulously tested for Sierra 2500 HD to deliver smooth, enjoyable performance and improve handling. In many ways, it's even better than the factory set of shocks on most GMC heavy-duty trucks.
This is achieved through cross tuning and top-of-the-line rebound valving. Together, these systems eliminate most bumps on the road, keeping the driver comfortable, especially for long hours of driving. Heat resistance is quite impressive as well (it handles -40 to 248 degrees F). Delivery is a bit slow, though.
Pros & Cons
Cross-tuned + advanced rebound valving
Custom-tuned for Sierra for a smooth ride
Handles -40 to +248 degrees Fahrenheit
Might take a while to arrive
Expert Recommendations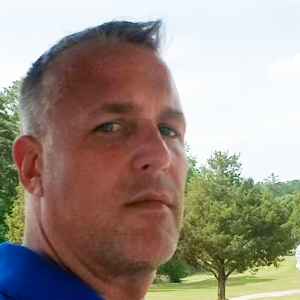 Custom-tuned for the Sierra heavy-duty truck, RS5000X is a safe bet for any GMC driver looking to improve the ride quality, handling, and overall behavior of their truck. Strong resistance to heat and a top-notch rebound valving mechanism are also a part of the deal.
4. ACDelco – Best Shocks for a Working 1 Ton Dually
Of the entire suspension system, shocks are most vulnerable when it comes to dirt, rust, and wear. So, it's very important for them to be protected against natural hazards. With ACDelco, you won't have to worry about that, because the chromed piston is almost immune to wear, tear, corrosion, and dirt/mud. Performance-wise, it's equally great for smooth highways and country roads.
But that's not even the biggest selling point: the Specialty shock absorber has a larger-than-average body. That allows it to be a smidge better than the competition via increased fluid capacity. Just make sure to drive a bit carefully on overly bumpy paths, as ACDelco has excessive rebound on challenging terrain.
Pros & Cons
Large body for efficient cooling
Very stable both on and off the road
Highly resistant to corrosion and wear
Excessive rebound on bumpy trails
Expert Recommendations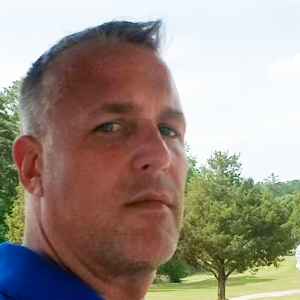 Despite the over-the-top rebound/bounce on uncharted roads, ACDelco delivers excellent results on most surfaces. And, it's wear, tear, and corrosion-resistant, which equals a long lifespan and steady performance through and through. Efficient cooling is even more reason to consider it.
5. KYB – Best Shocks for GMC Heavy Duty Truck
One-ton dually trucks can be quite expensive in maintenance, which is why many drivers try to save a bit on aftermarket gear. If you're in a similar situation, KYB will be a great choice, as it's available at a very affordable price compared to the market average. With that, it's also an all-around solid gas shock absorber for a GMC vehicle. It has proven to improve the braking stopping distance and prolong tire life.
So, again, heavy-duty truck owners looking for a budget-friendly solution will, most likely, be happy with the Excel-G unit. A quick note: these shocks are manufactured in Mexico, not in the States or Japan. But, since they are quite reliable and fit perfectly, that's not a very big downside, especially for a product this cheap.
Pros & Cons
Helps the brakes in reducing stopping distance
Increases the lifespan of the truck's tires
A great choice if you're on a tight budget
Expert Recommendations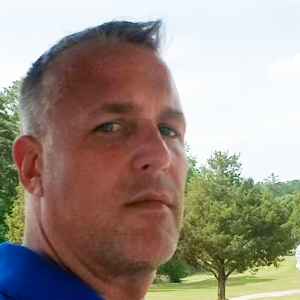 As a low-budget replacement shock, KYB is exactly what the doc ordered. It arrives quickly, takes little effort to install, cuts the stopping distance, and even makes the tires last longer. Designed and built in Mexico, Excel-G has proven its worth on the American roads.
Best Shocks for GMC Sierra 2500/3500
Driving with faulty shocks can lead to catastrophic consequences. When you're not fully in control of a vehicle (especially a big, bulky one-ton dually truck), you won't be able to avoid an accident on the road. But on the bright side, with the Best shocks for GMC Sierra 2500/3500, the ride quality will be even better than with the stock setup.
The 2500 and 3500 Sierras are what you call a "workhorse". So, you can't just use any shock absorbers for these trucks: the replacement gear needs to be able to handle all the pressure. The next list includes five market-leading absorbers specifically designed with the GMC haulers in mind. Take a look!
Product
Product Information
View on Amazon

Best Features:
– Lightweight, yet durable
– Fits the Sierra like a glove
– Designed and built in the States
Type: Shock Absorber
Fits Models: GMC Sierra HD(1999-2010)

Best Features:
– Above-average fluid capacity
– Arc-welded end mounts
– Air-free design for optimal performance
Type: Shock Absorber with Black Boot
Fits Models: GMC Sierra 2500/3500 HD (2007-2010)

Best Features:
– Cross-tuned technology aids in handling
– Custom-tuned for the Sierra trucks
– Withstands extreme internal temperatures
Type: Shock Absorber
Fits Models: GMC Sierra 2500/3500 HD (2001-2010)

Best Features:
– Larger-than-average body design
– Market-leading stability and strength
– Protected against rust and wear
Type: Rear Shock Absorber
Fits Models: GMC Sierra 2500/3500 (2001-2010)

Best Features:
– Significantly improves stopping distance
– Reduces tire wear and misalignment
– Available at a very attractive price
Type: Gas Shock
Fits Models: GMC Sierra 2500/3500 (2001-2010)
Best Shocks for Chevrolet Silverado 2500/3500 Review
1. Bilstein – Best Rear Shocks Absorber for GMC Sierra 3500 HD
What are you looking for in a new set of shock absorbers? Do you need strong performance? Or maybe it's durability and ease of installation that you're after? With Bilstein, you'll get an all-around solid product that's compatible with a wide range of heavy-duty Silverado trucks. Chevy 2500 and 3500 owners will appreciate the rough, tough, yet smooth attitude on challenging terrain.
The company prides itself in making fast deliveries: you won't have to wait for weeks for the shocks to arrive. Oh, and they'll be protected by a limited lifetime warranty – even more reason to pick it over the competition. You will, however, have to pay a slightly steep price for the 5100 series shocks. They're not unreasonably expensive, but still a bit pricey.
Pros & Cons
Fits a long list of Silverados
Fast shipment and delivery within the US
Covered by Bilstein's lifetime warranty
Expert Recommendations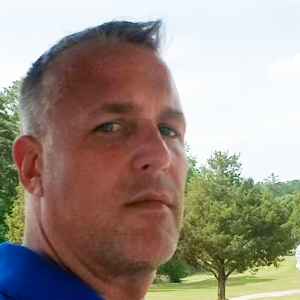 Are you ready to pay a bit extra for premium quality? Then put Bilstein on the list. With the 5100 shock absorbers, you'll get easy fitment, fast, hassle-free shipment, and a generous warranty deal. And that's exactly what most heavy-duty truck owners are in the market for.
2. Monroe – Best Shocks Absorber for 2500/3500 Chevrolet Silverado
If you live in an area with a hot and humid climate, overheating can be an issue. And I'm not even talking about the engine! Shock absorbers also tend to heat up when pushed to the limit. That's why Monroe's larger-than-average reserve tubes are a big pro. They make sure to keep the temps at comfortable levels. The iron rod, in turn, is nitro-carburized and can withstand whatever trials you put it through.
Now, I have to warn you that this is not a US- or Japan-made product. Instead, the Magnum shocks are manufactured in China. But, don't worry about the engineering quality, because it's on par with the rivals. Besides, Chinese production allows Monroe to keep the price low. Yes, as a budget-friendly option, these absorbers are a no-brainer.
Pros & Cons
Extended oil capacity (large reserve tube)
Features a heavy-duty (nitro carburized) rod
A low-budget option for heavy-duty drivers
Designed and made in China
Expert Recommendations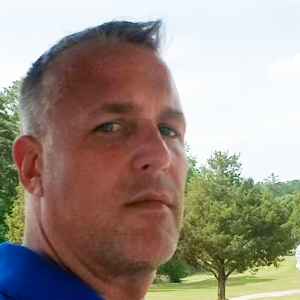 Although these shocks are designed and built in China, the overall material, build, and performance quality is well above average. Add an affordable price, top-notch nitro-carburized rod, and impressive oil capacity, and you'll see why Monroe deserves a spot on the list.
3. KYB – Best Shocks for a Chevy 2500 HD
Next up, we've got KYB with the MonoMax shock. It's not as cheap as the previous unit, but can still be a very beneficial investment for a heavy-duty truck owner. This shock is all about premium quality. Compared to the stock Silverado gear, it is up to 40% more efficient at eliminating the bumps on the road. In addition, it ensures an excellent steering response. The piston rod ring also deserves our attention.
It features zinc coating – that means MonoMax won't lose its efficiency over time (which, sadly, happens with many parts of the suspension). What I didn't like about the package were the rubber grommets. They're quite decent but might give you a hard time during the installation. Try cutting them or order a new set to solve the issue.
Pros & Cons
Superior steering response and control
More efficient compared to factory gear (+/- 40%)
Premium-quality piston rod ring with zinc coating
The included rubber grommets might not fit
Expert Recommendations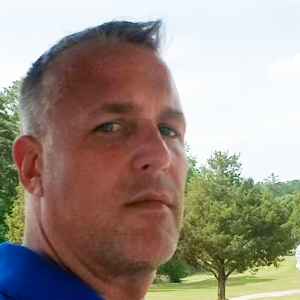 Better steering, more control over the Chevy, and a significantly smoother ride compared to the factory shocks – that's what you'll get with KYB. As for the installation process, it won't cause you much trouble except the grommets will probably be a bit too thick and require some DIY fixing.
4. ACDelco – Best Shocks for 1 Ton Trucks
There's little difference between the ACDelco and KYB shocks. Just like the previous pack, Specialty is reliable, efficient, and greatly improves the ride quality, eliminating most imperfections on the road. But, this time around the piston is bonded, which, in combination with the compression head ensures brick-strong performance. These shocks are incredibly sturdy and resistant to wear, tear, and cracks.
They handle extreme pressure fairly easily as well. That's not it for the pros yet! The ACDelco shock absorbers are very resilient against elements and can withstand mud, slush, dirt, dust, and more. One thing to keep in mind: Specialty shocks aren't spring-loaded, which is why they arrive de-compressed. This isn't actually a con, but rather something unusual for some drivers.
Pros & Cons
Bonded iron piston/compression head
Highly resistant to pressure and damage
Secured against natural elements
Doesn't arrive pre-compressed
Expert Recommendations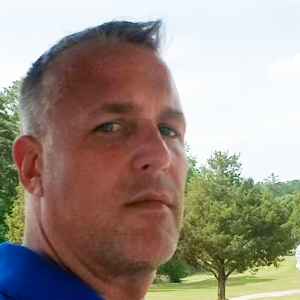 Are you in the market for a shock absorber that's equally resistant to damage, pressure, and Mother Nature? If the answer is yes, then ACDelco might just have the perfect option for you with Specialty.
5. Skyjacker – Best Shocks to Improve the Ride for HD Chevrolet Silverado 3500
Concluding our list of the finest shocks for Chevy's heavy-duty Silverado truck, let us take a quick look at Skyjacker. In many ways, it offers excellent value and will be a good investment for the average truck driver looking to stabilize the suspension system and improve ride quality. Black MAX takes little time to install. In fact, thanks to 180-degree mounting, it will be like a walk in the park.
The foam-cell technology, along with the twin-tube rod construction, is responsible for keeping the shock's temperature within operational levels. And, it's pretty great at that! Besides, even when the temps go a bit up, that doesn't affect performance in any way. What most drivers dislike about this shock is the slightly "shaky" attitude. It's softer than many of us like and tends to roll on big bumps.
Pros & Cons
Strong performance no matter the temperature
Easily mounts in any direction you want
Carries excellent value
Expert Recommendations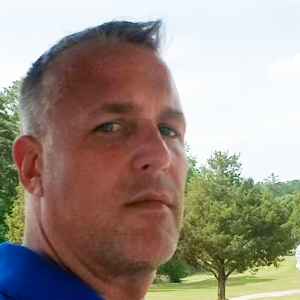 There's very little not to like about the MAX shock absorbers by Skyjacker. They do roll on steep climbs and over-the-top bumps, but they still manage tricky roads quite nicely. Besides, the advanced temperature control system, along with 180-degree mounting, makes it all worth the while.
Best Shocks for Chevrolet Silverado 2500/3500
Just like the Ford 350/450 trucks and the Sierras, Chevy's Silverado is one of the most popular Super Duty pickups. The 2500 model can haul anything up to 3.2K pounds. The "big brother" – 3500 – easily handles ~4.4K pounds of cargo with the gas engine and 5.5K with the diesel motor. These trucks are pretty strong and they need premium-quality absorbers to smooth out the bumps on the road.
Well, I've got the Best shocks for Chevrolet Silverado 2500/3500 right here! Engineered with heavy loads in mind, these units can withstand the harshest road conditions, the toughest trails, and extreme weather. Check them out!
Product
Product Information
View on Amazon

Best Features:
– Fits a wide range of Silverado trucks
– Fast shipment within the United States
– Backed by a lifetime warranty
Type: Front Shock Absorber
Fits Models: Chevrolet Silverado 2500/3500 (2001-2010)

Best Features:
– Holds more oil than a regular shock
– Nitro carburized rod – highly durable
– The cheapest option for the Silverado
Type: GAS-MAGNUM TRUCK Shock Absorber
Fits Models: Chevrolet Silverado 2500/3500 (2001-2010)

Best Features:
– Boosts steering response and ride control
– Up to 40% more damping than stock gear
– Stainless steel piston ring (zinc-coated)
Type: MonoMax Gas Shock
Fits Models: Chevrolet Silverado 2500/3500 (2001-2010)

Best Features:
– Bonded-iron piston + compression head
– Exceptional resistance to pressure
– Protected against rust, dirt, and wear/tear
Type: Heavy Duty Rear Shock Absorber
Fits Models: Chevrolet Silverado 2500/3500 (2001-2010)

Best Features:
– Consistent performance at high temps
– Can be mounted in any direction
– A great balance of price and quality
Type: Shock Absorber with Black Boot
Fits Models: Chevrolet Silverado 2500/3500 (2011-2017)
Best Shocks for Dodge Ram 2500/3500 Review
1. Bilstein – Best Shocks for Dodge Ram 3500
The RAM's famous 2500/3500 truck is a headstrong beast and you'll need a reliable set of shocks to "tame" its attitude. It's no secret that super-duty vehicles rely heavily on shock absorbers to maintain traction with the road and keep the wheels steady. That's why I put Bilstein first on the list: this set of monotube gas shocks was specifically engineered for heavy-duty action.
With it, you can expect simple, trouble-free installation without any expensive tools. It's also worth mentioning that these shocks work with lifts (3.5" or more) and don't lose their efficiency. The 5100 shocks are only compatible with very few RAMs, however. On the bright side, Bilstein covers them with a pretty decent warranty against premature failure and manufacturing defects.
Pros & Cons
Simple straightforward installation
Compatible with lifts (up to 3.5 inches)
The warranty protects against defects and failure
Only fit a limited number of RAMs
Expert Recommendations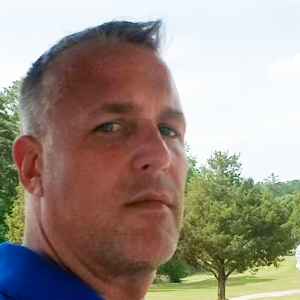 The Bilstein shocks are an all-in-one kind of deal. They are easy to install, support pretty high lifts and come packed with a generous, user-oriented warranty. So, they definitely deserve a spot on your list of must-haves.
2. Monroe – Best Gas Shock Absorber for a Dodge Ram Crew Cab
Like all the other brands that we're reviewing today, Monroe produces shocks for a pretty big line-up of different heavy-duty trucks. I'm talking about the Silverado, Ford Super-Duty, and Sierra. This particular series of shock absorbers was designed for the RAM 2500/3500. Once you're finished with the installation/replacement, you'll immediately feel the positive effects. Most importantly, Magnum ensures a tight grip/traction with the road.
Next, the shock itself has minimal friction, all thanks to the self-lubricating fluid seal. This fluid is capable of withstanding harsh weather conditions with the help of the company's unique modifiers. Now, some experts claim that it should be harder for a one-ton dually, but that's a misconception. While it is, indeed, a bit soft, the performance is marvelous.
Pros & Cons
Minimal friction thanks to the self-lubricating fluid seal
Premium all-weather fluid with special modifiers
Provides strong bond/traction with the surface
Not very hard for a one-ton truck
Expert Recommendations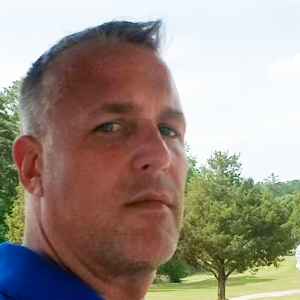 Low friction, successful heat dispersion, and a good grip with the surface – that's what the Monroe shock is all about. If that's exactly what you're looking for in a new set of absorbers, this could be it for you.
3. KYB – Best Shocks for 2500 Dodge Ram 2003
What's the #1 purpose of any one-ton dually truck? To tow and haul, of course! They drive for hundreds of miles, going from one destination to another. The KYB shocks are an excellent choice for that, as they keep the vehicle steady and the driver in control for many hours straight. Plus, they come equipped with state-of-the-art rubber boots that protect against natural elements, such as dirt and snow.
To install MonoMax, you won't need to buy any extras, because the shocks include all the necessary hardware. Sadly, due to minor problems with quality control, some packages are delivered missing bushings or washers. Honestly, this isn't a big deal, and only happens to +/- one percent of the clients.
Pros & Cons
Perfect for hauling and towing – holds it steady
The boot keeps dirt, mud, slush, and debris at bay
Includes all the necessary hardware
Might miss a bushing or two
Expert Recommendations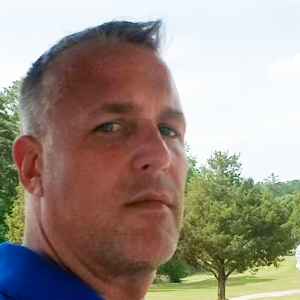 Are you a professional heavy-duty truck driver? Do you need a set of shocks that maintain a smooth ride quality for hours of driving? Then check out KYB's MonoMax. Steady, reliable, and well-protected against road hazards, it's very close to being a perfect match for a RAM truck, especially an older one.
4. Rancho – Best Shocks for Dodge Ram 3500 4WD
Did you know that air is one of the biggest enemies of any shock absorber? Yes, when the air-to-oil ratio is wrong, that can lead to a drop in dampening efficiency, which renders the shocks useless. That's why the Rancho engineers use pressurized nitrogen gas (down to 120 PSI). This way, the liquid includes very little air and always performs at the top of its game.
To further improve the driver's comfort level, RS9000XL features polyurethane bushings and bumper. Together with the fluon-banded piston, they easily adapt to ever-changing conditions on the road for smooth ride quality. A quick note: these shocks are highly customizable and you can easily switch between nine different settings/positions. However, most of them aren't at all impressive and I recommend sticking with the default one.
Pros & Cons
Minimal air-to-oil mixture and foaming
Nine different modes to choose from
Rebound bumper + fluon-banded piston
Most dampening modes are useless
Expert Recommendations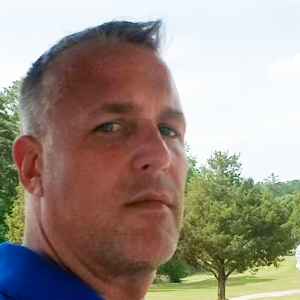 Rancho's nitrogen gas shocks achieve exceptional results on the road by keeping the air-to-oil mixture right and adjusting to the terrain. Plus, they can be switched between different performance modes. Sadly, they're not very different, and you'll be better off with the factory settings.
5. Skyjacker – Best Shock Absorber for Dodge Ram Diesel
Last, but not least, we've got a Skyjacker shock for the RAM 2500/3500 trucks. It works great with diesel-powered vehicles and boasts premium-grade material quality. The engineering is also top-notch, and that means MAX is one of those aftermarket units that last forever. The black chrome coating, in turn, protects it from "outside threats" and also looks pretty cool.
In addition, thanks to clever engineering, this shock easily fits a wide range of Dodges. And what about the cons? Well, many online stores/retailers claim that this is a Japan-made product when in reality, it is built in Mexico. For some drivers, that's a downside; but, the manufacturing location doesn't affect performance in any way.
Pros & Cons
Top-shelf material quality, engineered to last
Trendy, eye-catching black chrome coating
Compatible with a number of Dodge vehicles
Not manufactured in Japan
Expert Recommendations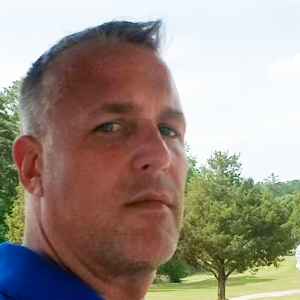 Enhanced compatibility, an eye-grabbing look, and market-leading material/build quality turn Skyjacker into a must-have. A reasonable price tag and hassle-free installation are also a part of the picture.
Best Shocks for Dodge Ram 2500/3500
The best-selling RAM series needs no introduction – Dodge did a marvelous job with these trucks. However, to deliver their top performance and be effective, they'll need only the Best shocks for Dodge Ram 2500/3500. Now, even if you know your way around aftermarket gear, it will still take a lot of time and effort to find the right picks.
That's why I made the following list: to help you with the choice. Overall, I've got five top-of-the-line shock absorbers from market-leading brands. Some of them are cheap, while others are a bit pricey but compensate for that with better performance. Watch closely!
Product
Product Information
View on Amazon

Best Features:
– Fast, hassle-free installation
– Can work with a 3.5-inch lift
– Covered by manufacturer's warranty
Type: Monotube Gas Shock Set
Fits Models: Dodge Ram 3500 (2003-2010)

Best Features:
– Reduced friction = longer service
– OE all-weather fluid with modifiers
– Ensures strong tie-to-road contact
Type: GAS-MAGNUM TRUCK Shock Absorber
Fits Models: Dodge Ram 3500 (2003-2010)

Best Features:
– Keeps the truck stable when towing/hauling
– Top-quality rubber boot
– Includes bolts, washers, and clamps
Type: Gas Shock
Fits Models: Dodge Ram 3500 (2003-2010)

Best Features:
– Pressurized to 120 PSI to battle foaming
– Fully adjustable via one single knob
– Graphite-filled fluon-banded piston
Type: Shock Absorber
Fits Models: Dodge Ram 2500/3500 (2003-2010)

Best Features:
– Impressive build and material quality
– Eye-grabbing black chrome plating
– Fits many Dodge trucks
Type: Shock Absorber with Black Boot
Fits Models: Dodge Ram 2500/3500 (2003-2010)
Buyer's Guide
Ok, we just checked out lots of shock absorbers for one-ton dually trucks. The list includes all kinds of different units appealing to a wide range of drivers. But what's the difference between a good and a bad shock? What are the key elements that set a great product from a lackluster one? A lot of things, actually: fitment, engineering quality, and more. Ready to learn about all that in more detail? Let's get to it!
#1: Compatibility Comes First
This is a universal rule and it applies to any aftermarket gear. For one-ton trucks, it's an even bigger concern, as you'll have a very hard time trying to make the wrong shock absorber(s) fit your heavy-duty's suspension system. So, to ensure compatibility, look at the specs: they are very specific and indicate exactly which vehicles, model years, trims, and body sizes the shocks were designed for.
I would also recommend buying a set of shocks that were engineered with only one truck in mind. That way, it will be much easier to make them a bolt-on, direct fit. Keep in mind, though, that even if the absorbers and the Super Duty truck are a match made in Heavens, the installation will still take one-two hours, or even more. And one more thing: see that the package includes all the necessary hardware (bushings, washers, and such).
#2: Build Quality, Materials, Resistance
For the main body of any shock absorbers, aluminum and stainless steel are the way to go. And what about the piston rod, you might ask? Well, it should be crafted from iron. As for coating, chrome has proven to be a highly reliable solution. Plus, as we learned today, there are fluon-banded, zinc-coated, and other types of pistons, and they all work great.
Next, we've got build quality. The first thing I check is the size, or, rather, the dimensions. If the body is larger than average, that means the shocks will stay cool for longer and maintain optimal performance. Overheating is bad news for any part of the suspension; so, make sure the cooling mechanism is up to the task. The most advanced shocks can withstand -40 up to 250 degrees F. Add anti-rust protection and you'll get a winner.
#3: Mono- or Twin-Shocks?
For an SUV, truck, or "hauler", mono-tube shocks are the obvious choice. They are very good at smoothing out bumps on the road and handle steep climbs. Off-roading trails, heavy loads, and long commutes – that's what these nitrogen-filled shocks are great for. In contrast, twin-tubes are more suited for polished city streets and highways.
#4: Different Shock Absorber Types
That's right: mono vs. twin is not the only decision you gotta make. You'll also have to choose between three shock types. Here they are:
Heavy-duty. These are self-explanatory. Heavy-duty shocks are engineered for big, super-duty vehicles like a one-ton dually truck. A big, heavy pickup with piles of cargo puts a lot of pressure on the shocks, and they need to be strong enough to handle it. You'll get exactly that with this type.

Gas-powered. Fine-tuned for mid-size SUVs and sedans, gas shocks are dominating the market right now. However, they're not always a great investment for a monster truck.

Air shocks. Expensive and somewhat tricky to install, air shocks are mostly made for smaller cars and in-city driving. So, skip them if you're only interested in shock absorbers for a super-duty vehicle.
#5: Shocks or Struts? What's the Difference?
The difference is pretty big, actually, but very easy to understand. While shocks are a replaceable accessory/gear and don't take much effort to install and remove, the same can't be said about struts. The reason – struts are what mechanics call an integral part of the suspension mechanism. Most trucks with struts don't have any control arms, as they're pretty much useless. These vehicles cost less and (usually) last longer.
However, you'll have to pay big bucks for repairs when the struts do, eventually, fail. For a heavy-duty one-ton dually truck, shocks are a better choice as they give you more options. And remember: you can never put a strut in place of a shock, or vice versa!
What 1 Ton Truck Gets the Best MPG?
Is fuel efficiency the first thing that comes to mind when you think about a one-ton truck? Probably not, but it should be! The purpose of a dually truck is simple: cargo transportation. Thanks to the double rear wheels design, these vehicles are pretty great at hauling and towing. On top of extended payload capacity, they also boast strong traction with rough terrain and excellent ride quality.
Now, as a big, bulky truck, a dually will be guzzling fuel like crazy, which is why I want you to consider mileage. Even if you find a one-ton hauler that goes 1-2 extra miles per gallon, in the long run, that will save you a lot of gas money. And, instead of investing in aftermarket air intake kits, exhaust systems, or swapping the engine, you can just pick the right truck from the get-go.
For a dually truck, the weight, condition, and powertrain (engine + transmission) will define its MPG ratio. Modifications/aftermarket gear also plays a key role, of course. Right now, the Sierra Denali 3500HD is the best choice in terms of mileage. GMC engineers did an excellent job of making it equally strong, reliable, and fuel-efficient. The combined mileage is 16MPG. The world-famous F350 by Ford – Super Duty – takes the second spot with 14.5MPG.
As for all the fans of Dodge trucks, they might want to put 3500 on the list, as it's also a decent option. The difference in economy is pretty significant between Sierra and the other two trucks. As for F350 and RAM 3500, they're almost equally efficient. Oh, and is torque more important to you? Then GMC will be an even better pick. However, in terms of horsepower, it's lagging behind Ford. The combined output is pretty much the same, though.
One last thing: even if you don't own a dually truck and drive a regular heavy-duty vehicle, just know that the MPG ratio will be roughly the same. I'm talking about the likes of Sierra 2500, F250, and RAM 2500. Ford puts out 15 miles per gallon, while Chevy and Dodge are good for 14MPG.
What Dually Tows the Most?
Ok, now that we've learned which dually truck is more efficient, it's time to talk about towing. The higher the towing capacity, the bigger (and heavier) things you'll be able to haul. And I'm not only talking about cargo. A powerful enough truck can easily tug an RV, a boat, a plane, or heavy-duty equipment. To put things into perspective for you: a rough-tough SUV (like the Jeep Wrangler) weighs 3.5-4K pounds.
A medium-sized trailer, in turn, is gonna be +/- 5-6K pounds. And a large, 40-feet motor home will be as heavy as 11-15K pounds, depending on the actual configuration and how much gas you've got in the tank. The so-called 5th-wheel campers weigh even more: up to 18-20K pounds. Alright, so, the most powerful towing rig right now is the F-450 Super Duty. Powered by the 6.7-lit V8 diesel engine, it can tow up to 37K pounds in the 4×2 configuration.
That's a pretty impressive result! You should choose the regular cab, of course. With a super cab, the max towing capacity is slightly lower – 35.4K pounds, while the super crew is capable of hauling anything up to 35.2K pounds. And what about the competition? What do Chevy and RAM have to offer? Well, the Silverado 3500HD packed with the 6.6L Duramax (diesel) easily handles 35.5K pounds (also a rather strong performance).
Double-cab owners will get 31.5K, while the crew cab drivers can expect 31.4K pounds of towing might. GMC's Sierra is almost identical to the Silverado, as it comes equipped with the same engine. Last, but not least, let's check out what RAM is capable of. The 3500 truck is a crowd favorite and will be able to tow 35,1K pounds in the regular cab configuration. The crew cab is good for 34.5; the mega cab is capable of hauling 32.9K pounds.
Alright, that's the one-ton dually towing capacity for you. Compared to the average trucks and SUVs, they are almost ten times stronger at hauling. So, even if you end up with the least powerful heavy-duty one-ton vehicle, it will still be incredibly good at pulling.
How Easy Are the Shocks to Install?
The short answer – they're pretty easy to install. You won't need a long list of pro-grade equipment or mechanical skills to pull this off. For the average driver, complete replacement of all dually shocks will take two to three hours. As we already learned from the Buyer's Guide, unlike struts, shocks aren't an integral part of the suspension system. That means all you'll have to do to remove the factory units is to disconnect the lower and top mounts.
The installation process will be equally straightforward and hassle-free. It all comes down to finding the right package that's 100% compatible with your truck. And, it doesn't really matter what type of shocks you've got: they're all equally simple to mount. Mechanics do charge a lot for professional installation, though. So, if you manage to handle the shock absorber replacement on your own, that will save you big bucks.
Before you get to the actual replacement routine, use a jack to lift the truck and a set of stands to hold it up. The dually needs to be parked on a level surface – this is very important. With the vehicle lifted, remove the wheels to get your hands on the shocks. If you see rust on the actual shocks and the nuts, don't be worried – that's totally normal and a rust penetrant will easily get rid of it.
To access the shocks, pop the hood, as that's the only way to grab the edge of the stud. Loosen the nut, then "crawl" underneath the dually and remove the pair of nuts securing it in the top corner. That's not it yet: there's another nut at the bottom of the absorber. Get rid of it, and remove the shock. To install the new shocks, repeat the process in reverse. I recommend starting with the lower nut.
Slide the shock smoothly and install the bolt. The top of the shock won't fit easily unless you compress it. A regular pry bar will do. With the shock compressed, push it through the mounting hole and secure the nuts. Finally, go back to the hood and tighten the top nut. You'll need a socket + extension for this. See, there's nothing hard about shock absorber installation!
What Do You Do with the Dodge Ram Shock?
This is a question that I get asked a lot. In a one-ton dually truck, shock absorbers are constantly under pressure, especially if you're towing and hauling heavy stuff. So, no matter how thoughtful and caring of a driver they are, over time, the shocks will give up on you. What do you do then? Do you start looking for a replacement set ASAP, or maybe there are some ways to fix this?
I've got good news and bad news. The good news is – yes, shocks can, indeed, be fixed. On the downside, not all issues can be fixed no matter how handy you are with different equipment, tools, and how much experience you have with aftermarket gear. This is important: on average, shocks last for 50K miles. But, again, on a dually truck, you might start experiencing trouble once you reach the 30-35K threshold.
Now, there are several shock parts that you can replace and that will (hopefully) make a difference. These include compression oil, seals, mounts, and bushings. When the bushings fail, that leads to premature wear and failure. Next, when the seal is damaged, the oil starts to leak. That's one of the most common issues with shocks, actually.
And when the mounts are loose, that dramatically worsens the efficiency of the absorbers. Make a habit of constantly inspecting the shocks to check for any leaks, worn-out seals, and bad bushings to prevent costly repairs. When the shock absorbers are malfunctioning, you'll lose control over the truck. The steering wheel will constantly be tipping to one side during turns.
Plus, the bumps will be a lot more "in-your-face" than before. On top of that, the tires will wear out way quicker. So, what do you do with the RAM shocks? Do your best to fix them! And, if you fail to do that, don't hesitate to get a new set. It won't be a cheap investment, that's true. On average, it will cost you $300-500 or twice as much if you pay mechanics for the labor. But, it will be well worth it.
How Do I Make My Silverado Ride Smoother?
The shocks play a huge role in keeping the vehicle steady and boosting the steering quality. However, there are other ways to make the road smoother and the ride more enjoyable for the driver. Here's a list of things that you can do to make the Silverado the smoothest truck in the neighborhood. While this might take some time and effort, the end result will be rather impressive:
Go for smaller wheels. You might think that the bigger the wheels, the better, but that's actually the other way around. With larger rims, the ride quality will worsen. This can, of course, be fixed with a lift kit, control arms, and, again, premium shock absorbers. Still, if a smooth ride is what you're after, choose smaller rims + thicker tires. Don't do anything crazy, though, like going from 18" wheels to 14"! One-two inches should be enough.

Find the right tire set for the truck. Speaking of tires, you gotta pick between a "performance" and a "touring" set. Performance-oriented tires have a strong grip on the road, but they wear out quickly. Touring tires, in contrast, are much softer and last for a long time. You'll also get a slight boost in the MPG ratio. However, if you live in a cold, snowy area, you'll appreciate the enhanced traction of performance tires.

Check on the chassis. No matter how powerful the chassis is, it will lose its efficiency over time. So, take a minute to examine it. If you feel like the chassis is a bit soft and not as stiff as it used to be, that means you gotta step in. Sometimes, a little bit of lubricant can fix this, but it doesn't work all the time. Instead, try replacing the brakes with a more lightweight set. A thinner bar can also help restore factory efficiency.

The springs come next. What's the purpose of a spring? To help the suspension system stay in control over the dually and the road. Springs smooth out the bumps, just like a shock absorber. Plus, they keep the wheels aligned, among other things. Shocks and springs complement each other, ensuring a comfortable journey for the trucker. On average, truck springs last for 5 years and should be replaced when they're worn out.
Conclusion
And there you have it – my review of the best shocks for one-ton dually trucks. Today, we checked out twenty premium-quality shock absorbers for four different heavy-duty pickups (five shocks for each). I spent several months testing these products with a close friend of mine (a mechanic) and vouch for every single shock on the list. So, if you drive a Ford, GMC, Chevy, or Dodge Super Duty truck, take a pick!
Pay extra attention to the best features, compatibility, and pros-cons to find the perfect fit for your vehicle. Is it still a bit difficult to make a choice? Don't worry: the Buyer's Guide will help make up your mind! There, you'll learn about the defining factors that turn an average-at-best shock into a must-have. Drive safely, and enjoy the road!