Control arms, joints, and springs are key components of the suspension mechanism. They keep the wheels steady and give the driver control over the road. However, the entire system will fail at "handling" challenging terrain unless it's equipped with a set of shock absorbers. As the name suggests, this gear has one important job: minimizing the bumps on the road and ensuring a comfortable experience both for the driver and the passengers.
With the Best shocks for Dodge RAM 1500 2WD, you won't have to avoid off-roading trails and steep climbs. Instead, you'll get to enjoy a smooth, controlled ride quality with no shaking, vibration, or frustrating noises. So, if you're ready to check out the finest aftermarket absorbers for the legendary RAM 1500 truck – five in total – join me, and let's get to it!
Best Shocks for Dodge Ram 1500 2WD Review
1. Bilstein – Best Shocks for 2011 Ram 1500
If you're looking for stability and strong performance, Bilstein has got you covered. It's been around for ~150 years and knows exactly how to appeal to the average US driver. With this 5100 series shock, you'll get a smooth, comfortable ride no matter how flat or bumpy the road is. It's one of the finest aftermarket options for off-roading, especially behind the wheel of a mid-size 2WD truck like RAM 1500.
Designed, manufactured, and tested in the States, this shock absorber easily adapts to the challenging terrain and eliminates the "ups and downs" on your path. Add a standard Bilstein lifetime warranty, and you'll see why it deserves a spot on the list. Keep in mind, though, that you might have to order a third-party set of coils because it will be a bit tricky to make this unit work with the stock set.
Pros & Cons
Incredible performance on and off the road
Designed and crafted in the United States
Backed by a Bilstein lifetime warranty
Doesn't go well with factory coils
Verdict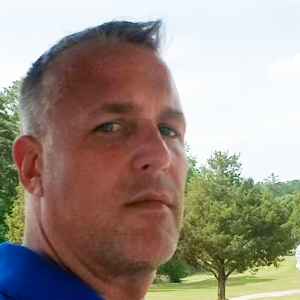 Covered by a lifetime warranty and built with the American roads in mind, the Bilstein shock absorber is a safe bet for the 1500 truck. It boasts impeccable performance on any terrain and will serve you for a very long time. Just don't forget to get a new set of coils to go with this shock.
2. Monroe – Best Shocks for Dodge Ram 1500 2WD
Monroe is another well-known name in the industry with a great reputation and some of the finest aftermarket gear for modern-day trucks. If you're a commercial/industrial driver and towing is how you make money, pay extra attention to this unit. It was specifically designed and fine-tuned to handle heavy cargo and won't break or wear out under pressure. Another big pro is the automatic full-displaced valving system.
It adapts to the surface to deliver a comfortable experience for the driver. The all-weather fluid, in turn, includes modifiers that make it resistant to temperature extremes. Last, but not least, reduced friction between the tube and the piston ensures a long service life. This is a China-made shock absorber, by the way, and might take an extra day or two to arrive. However, the overall build quality is more than decent and won't disappoint you.
Pros & Cons
A great choice for towing and hauling trucks
Highly adjustable to changing road surfaces
Easily handles temperature extremes
Verdict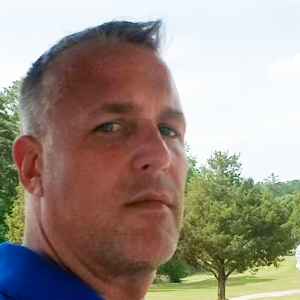 Monroe did an excellent job with this shock absorber. It adjusts to the road, easily handles any towing and hauling tasks you throw its way and isn't "afraid" of extreme temperature conditions. Crafted in China, it is quite durable and reliable. Shipment tends to be a bit slow, though.
3. SENSEN 5010 – Best Shocks for 2000 Dodge Ram 1500 2WD
In contrast to all the other products on the list, this is a set of shocks, not an individual unit. SENSEN is a kit that includes two shocks for the front, and two for the rear. With it, you can upgrade the suspension system all at once and dramatically improve the ride quality of the 1500 RAM truck. Another significant selling point is the fast, simple, hassle-free installation routine. While it'll take 4-5 hours, the process will be straightforward.
These shocks were crafted for the earlier-generation RAMs, by the way, and only fit the 1994-2001 model years. So, if you, say, own a 2000 2WD truck, this kit will fit it like a pair of gloves. Overall, SENSEN holds excellent value and comes at a reasonable price. Unfortunately, while the company does accept returns and sends replacements, you'll have to pay the shipping cost.
Pros & Cons
A perfect fit for the 2WD RAM 1500
Straightforward, low-effort installation
Excellent value – four shocks in the kit
Return shipping cost not covered
Verdict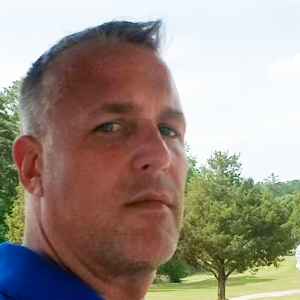 The SENSEN shocks are very easy to install and take little effort to mount on the RAM 1500. If you're driving a 1994-2001 2WD truck and feel like the ride quality has worsened, this kit will make the suspension feel brand-new. Sadly, the company forces its clients to pay the return shipping cost.
4. KYB – Best Shocks for 2005 Dodge Ram 1500 2WD
KYB is one of those can't-go-wrong-with shock absorbers. First of all, it is compatible with a wide range of trucks and features a universal, easily adjustable design for easy fitment. Secondly, it delivers an excellent performance on vehicles with larger-than-average wheels and tires, which can't be said about most shocks. KYB is also quite impressive at reducing the stopping distance when hitting the brakes.
The monotube design increases stability, boosts the steering wheel response, and makes you feel more in control over the road compared to stock gear. One thing to keep in mind: these shocks arrive stiffer than you'd expect. For an inexperienced driver, it can be a problem. But, if you know how to use a jack to compress it, that won't be an issue at all.
Pros & Cons
Well-suited for bigger wheels and tires
Greatly reduces the stopping distance
Compatible with a long list of trucks
Verdict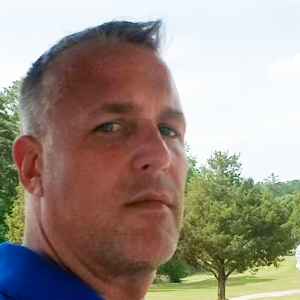 If you've got a set of really big wheels on the RAM 1500 and need a new set of shocks to eliminate the bumps, put KYB on the list. Enhanced compatibility, improved steering, and a shorter stopping distance – that's what you'll get with this product, along with steady performance.
5. Rancho – Best Shocks for 2003 Dodge Ram 1500 2WD
And here we have the most affordable shock absorber on the list. You can get four of these for a very low price and they'll include a set of rubber boots for extra protection. The piston rod also deserves our attention: it is strong, easily handles extreme pressure, and makes the shocks last longer than the industry average. Ten-stage velocity-sensitive valving will be a part of the picture as well.
Just don't expect any life-changing improvements over the default shocks. If the stock gear is old and worn out, Rancho will, indeed, introduce dramatic changes. However, if there's nothing wrong with the RAM's factory shocks, you won't get a huge boost in ride quality or smoothness. With that said, Rancho is still an excellent replacement shock when you're on a limited budget.
Pros & Cons
Includes a premium protective boot
Features a strong, durable piston rod
The cheapest shock on the list
Modest improvements over stock gear
Verdict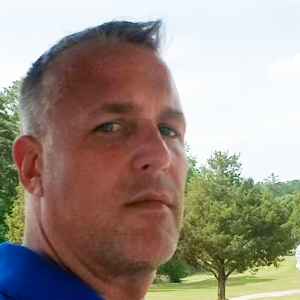 Despite the modest gains in dampening, steering control, and stability, the Rancho shocks will be a great fit for the 2WD Dodge truck. This is a rather cheap unit, one that you can fit into the tightest budget. The protective boot and the durable piston rod, in turn, are more reasons to consider it.
When should I Replace my RAM 1500 Shocks?
Like with any other factory gear, you should start saving for replacement parts as soon as you notice flaws or signs of failure. It would be best to have that money in advance so that you can get that new part right away. With shock absorbers, there are several common issues and side effects that you need to learn to recognize. Once you do that, it will be much easier to handle the problem quickly and with minimal effort or financial investments. Here they are:
Steering Wheel Vibration. Do you feel like the steering wheel is vibrating when going over bumpy, uneven roads? This could be a sign that the shocks are in need of a replacement. Check the control arms and the wheels as well: chances are, the shocks are doing just fine, and they're not causing the issue. Usually, if the shocks are to blame, the vibration will intensify as you gain more speed.
Poor Braking. Faulty shocks can also result in a longer stopping distance for the brakes, and this is the most dangerous side effect. The braking system needs to be in perfect condition wherever you hop on a new off-roading journey. Otherwise, this will be an accident waiting to happen. So, after you check the pads, rotors, and calipers, take some time to inspect the shocks as well.
Too Much Bouncing. Shocks wear out over time – this is inevitable. And, the more they do, the less effective they become at dampening the bumps. That leads to over-the-top diving and bouncing, even on a not-so-challenging road. In some cases, the shocks break or get cracked, and that has an instant negative effect, which, of course, is easier to notice.
Uneven tire wear. This is another common symptom of faulty shocks. Pay extra attention to the tires: there should be several spots that have worn out way sooner than they should've. This is a clear sign of problems with the shocks. And if it's "regular" wear, but still uneven between the two tires, then you're most likely dealing with alignment problems.
How long does it take to Change the Shocks?
Before we get into that, let me say that on average, shock absorbers serve for five years. If you're very good at maintenance, they'll last for twice as long (up to ten years). The actual lifespan greatly depends on your driving style. Some people hit the off-road every weekend, while others only use the RAM truck for driving to work, taking the kids from school, and stuff like that.
The less pressure is applied on the shocks and the less dampening they have to do, the longer their "life circle" will be. Ok, so, how much time will you have to spend on changing the shocks? Well, you'll have to remove the factory gear first, which can be a bit hard for a novice. For a mechanic, the whole replacement process usually takes three to four hours. But, they have special equipment and tons of experience.
For the average American driver, it's gonna take up to six hours, or more. They will need to lift the vehicle with a jack and secure it with a set of stands. Next, the wheels will have to be removed to gain access to the shocks. Modern-day shock absorbers are secured from multiple spots, some of which can only be accessed from the truck's hood. If you're only replacing the front or the rear shocks, that's gonna take 2-3 hours.
However, I would recommend changing them all at once, as that will significantly improve the suspension. Besides, with all four shocks replaced, you can rest assured that the entire set will serve you for 5-10 years and none of them will give up on your sooner, causing unexpected trouble.
What's the Main Purpose of Shocks in a Truck like Dodge RAM 1500 2WD?
Shock absorbers have one very important job: dampening. Without a proper set of shocks, you'll feel every single bump on the road, and that can quickly turn any trip into a disaster. Shocks were designed and engineered to smooth out the bumps on the road and ensure a comfortable ride. This gear "absorbs" the shocks and eliminates vibration and shaking in the cabin.
A RAM 1500 truck equipped with premium-quality shocks will make even the most challenging off-roading paths feel like a perfectly flat highway. Along with that, shocks aid in keeping the truck's movements under control, with no bias to either one of the sides. Add an improved ride quality and you'll see why shocks are so important, especially for a 2WD vehicle.
Besides, as mentioned earlier, shocks help shorten the stopping power of the braking system and eliminate vibration in the steering wheel, not to mention ensure even tire wear. Last, but not least, by absorbing the shocks, this gear prevents premature failure of the control arms, axles, bushings, and wheels. So, what's the purpose of shock in a 2WD truck? Keeping it steady and smoothing out the bumps.
Why is it Important to have the Dodge RAM 1500 2WD Shocks in Perfect Condition?
Well, we already learned the answer to that question. When the absorbers are not operating like clockwork, that leads to all kinds of trouble, including accidents on the road. Shocks are a vital part of any modern-day vehicle, even a small-size crossover SUV like a Toyota Prius. A big-bad truck like the RAM 1500, in turn, relies heavily on the shocks to manage rough off-road trails.
Safety should always be the #1 priority, and you won't be safe unless the shocks are in an ideal condition. Poor braking distance, constant wobbling, lack of control over the steering wheel, and an unpleasant experience – that's what you'll get with a malfunctioning set of shocks. However, even if the kit is working flawlessly, there are still some things that you need to keep in mind before making an order.
Shocks that fit poorly or feature the wrong design/style won't be very effective. The same is true for average-at-best rods, valving systems, and fluids. If you want to take your knowledge a step further and master the art of picking the right shocks, check out the following guide. We'll talk about it all there.
Buyer's Guide
Shock absorbers play a lead role in any truck's suspension system. So, the big question is – how do you make the right pick for your RAM 1500 truck? Should you go with mono-tube shocks or twin tubes? What's the best way to ensure compatibility? How to ensure proper real-world performance? What is full-displaced valving? Join me, and let's find the answers together!
#1: Perfect Fitment = Hassle-Free Installation
Shocks aren't always easy to install. As mentioned, the stock gear needs to be removed first, and that requires sleight of hand and the right tools for the job. To get rid of the factory shocks and install a new set, you'll have to follow the provided instructions closely. That's why it's very important to find a shock absorber kit that's 100% compatible with the 2WD RAM 1500.
Otherwise, you'll end up spending an entire day trying to get the shocks to fit and the results won't be at all satisfying. For a hassle-free, straightforward mounting routine, check the specifications. The key here is to buy a shock (or a set) that was designed and built with the exact make, model, and year of your truck in mind. That way, you'll ensure a bolt-on, direct-fit installation.
#2: Mono- or Twin-Tube?
Did you know that there are two major types of shock absorbers on the market? We've got mono- and twin-tube designs. If you mostly drive on off-roading terrain, go with a mono-tube shock. It will do a much better job of dampening the bumps on the road and ensure a comfortable ride quality. However, mono-tubes aren't very impressive on flat, even surfaces like, say, a highway or city streets.
For that, the preferred choice should be a pack of twin-tube shocks. They provide an incredibly satisfying performance on asphalt, ground pavement, and other "civilized" routes. I'm not saying twin-tubes are useless for challenging terrains, or that mono-tubes can't handle a highway, of course; still, remember about these differences when you're buying new shocks.
#3: Efficiency + Real-World Performance
Why do people buy new shocks? Mostly, they do that when the factory set goes bad. However, it's not rare for off-roading fans to get a new kit even though the stock gear is doing just fine. What they're going for is better efficiency, especially on challenging terrain. So, don't go cheap with the new shocks, because the cheaper the package, the less of a "boost" you'll get in terms of dampening and improving the ride quality.
Plus, see that the chrome rod is hardened while the main body is safeguarded by decent-quality rubber boots. These will ensure a longer lifespan and stable performance for many years. Speaking of the body, it should be crafted from steel (stainless) or high-grade aluminum. All these "extras" will introduce significant changes to your RAM 1500 truck's suspension system and make it a lot more efficient in real-world situations.
#4: The Fluid, Valving, and Rods
Did you know that shock absorbers contain specifically modified fluid? Without it, the shocks won't do much dampening. When scrolling through different products, see that the fluid comes with an "all-weather" tag. That way, it will be able to handle temperature extremes – tropical heat or a northern frost. Trust me: you don't want the fluid to evaporate when it's hot outside or freeze over during a cold, harsh winter.
As for valving, look for a set of shocks with adjustable, full-displaced valving. That means the absorbers are capable of adapting to the ever-changing conditions on the road and provide a controlled ride quality. Finally, the rod also plays a role in dampening and maintaining tie-to-road contact. In premium shocks, it is crafted from durable materials and doesn't break/crack when there's too much pressure put on it.
Conclusion
It's a common misconception that 2WD trucks are slow, weak, and not capable of overcoming rough terrain. The two-wheel-drive RAM 1500 is a clear example of that. All you'll have to do to conquer the wilderness is perform regular maintenance checks of the suspension and make sure you've got a reliable set of shocks. They'll be able to dampen the most challenging off-roading trails.
Today, we reviewed five market-leading shocks for the RAM truck and talked about the average lifespan, common issues, and why it's important to always keep the shocks in perfect order and condition. Plus, we talked about the main rules of picking the right shock absorbers, and more. If you still have some questions left, don't hesitate to reach out to me through the comments section or send a message!