Ford's F150 needs no introductions. This legendary full-size pickup is as strong as they come, and has been a go-to truck for heavy-duty construction work, towing, and, of course, off-roading. On top of an impressive performance on challenging terrain, it's also quite durable and can handle extreme situations. However, it lacks stability and the driver isn't always in full control. The good news is – you can fix that with the best aftermarket shocks for f150.
Available in a diverse array of shapes and sizes, these aftermarket shocks can dramatically improve ride quality during braking, acceleration, and uphill movement. In simple terms, they work to eliminate unwanted bouncing, enhancing the overall driving experience. Shocks share many similarities with struts, which is why in this post, we'll take a comprehensive look at both. I've compiled a list of the most reliable and efficient sets available on the market today. So, without further ado, let's dive in and explore the top options!
1. Bilstein – Best Aftermarket Shocks for F150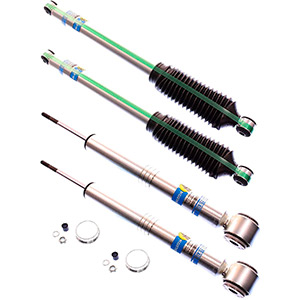 With Bilstein, you'll get one of those brick-strong shock sets that won't let you down no matter how challenging the road might be. Thanks to top-end engineering, they dramatically reduce body roll and vibration, eliminating 95% of the bumps. And while the lift range isn't that impressive, you'll still be able to install a brand-new pack of aftermarket tires without losing the factory ride quality.
Moving on with the pros, the installation process won't be at all hard. Bilstein made it a bolt-on, no-mod-needed type of installation. It can be done with a set of basic tools from the garage. Just follow the instructions, make sure you get everything right, and that's it. This might take a while, though – up to six hours, or more – and requires patience.
Pros & Cons
Keep vibration and body roll to a minimum
No-hassle installation with basic tools
Maintain ride quality and control over the road
Might take you a while to install
Expert Recommendations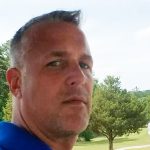 Are you ready to spend half of your day installing a new set of shocks? Then I recommend putting Bilstein 5100 on your list of must-haves. It greatly reduces wobbling and shaking that occurs on uneven pavement. As a reliable, ready-steady kind of a kit, it will be money well spent for an owner of the F150.
2. Rough Country – Best Aftermarket Shocks for 2016 F150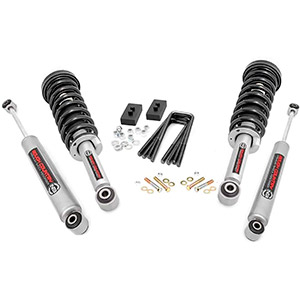 The first thing you gotta understand about this product is that it's a lift kit, not just a couple of shocks. The package also includes a pair of struts and a generous set of installation hardware (crafted from stainless steel). So, if you're planning on lifting your truck by 2 inches, this set may be exactly what you need. It's not very cheap, however, and only appeals to drivers looking to get a premium kit for off-roading.
Rough Country backs it up with a three-year replacement warranty. Don't hesitate to take advantage of it when need be. I was also impressed by the ground clearance that this gear provides. It's equally good for bumpy trails off the main road and shiny new highways. Add a chrome-hardened piston for extra durability, safety, and performance, and you'll see why I decided to start the list with this kit.
Pros & Cons
A good combination of struts and shocks
High-quality installation hardware
Rough Country's 3-year (replacement) warranty
Somewhat expensive for the average driver
Expert Recommendations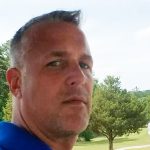 If you're ready to invest big bucks in a worthy suspension kit, Rough Country is the way to go. This company has a perfect reputation, backs this product with a three-year warranty, and packs it with high-quality installation hardware. This kit will greatly improve your F150's ride quality and level of control.
3. Detroit Axle – Best Aftermarket Shocks for F150 4×4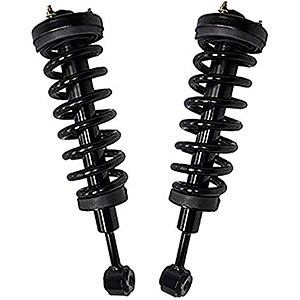 Moving on with the best third-party gear, let us check out what Detroit Axle has to offer. Now, this company might not be as famous as the previous two, but it's got these struts to speak for itself. That's right: this is a strut + spring set, not a pair of shocks. But you won't be disappointed by its performance. First of all, it's got advanced protection against contaminants. The rubber dust boost keeps debris at bay, increasing the lifespan.
Next, the added oil hydraulic circuit system reduces vibration and makes the ride a lot safer and more comfortable. The struts aren't very tight, however, and feel softer compared to the factory setup. But that's compensated by a generous ten-year warranty. Plus, once you get used to how they behave on the road, you'll like these struts. They perform exceptionally well on a 4WD F150, by the way, making them one of the best shocks for Ford F150 4×4 available in the market today.
Pros & Cons
Strong protection against debris/contaminants
Oil hydraulic circuit system for added safety
Generous 10-year warranty deal
A bit softer than I'd like them to be
Expert Recommendations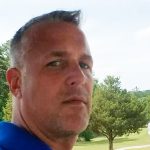 While these struts are slightly softer than the stock gear, they're still a pretty good purchase for the F150. In the 4WD mode, they are very smooth and comfortable, taking performance to the next level. The rubber foot, along with the oil hydraulic system and the ten-year warranty turn them into a good deal.
4. Monroe – Best Aftermarket Shocks for F150 Off Road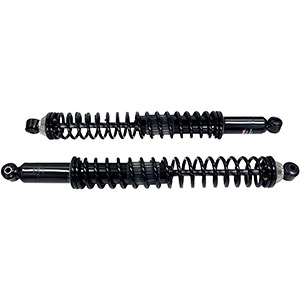 If you like all the gear we're checking out so far, but don't think they'll fit your budget, Monroe might be a reasonable choice. The company did a phenomenal job of keeping the price-tag to a minimum while keeping the shock absorbers on par with the competition. Full-displaced valving is one of their standout features. It automatically tunes to whatever the road has in stores. As a result, it easily adapts to extremes and maintains a smooth ride.
The all-weather fluid, in turn, eliminates friction, which also contributes to a bump-less, enjoyable trip into the wilderness. These shocks are made in China, though, not in the States. Now, while some drivers will probably be turned off by this fact, the build and material quality is more than decent. They're not top-of-the-line, but, again, will serve you for a long time.
Pros & Cons
Full-displaced valving: automatically adjusts to the road
All-weather fluid minimizes friction
A good choice if you're on a budget
Not a US-made product (made in China)
Expert Recommendations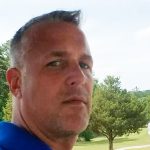 Affordability is Monroe's biggest selling point with the 58643 shock absorbers. Like the more expensive counterparts, they are good at minimizing friction and handling road extremes, regardless of the terrain. You won't see a "Made in USA" tag on the package, though, but that's a minor compromise.
5. DEE ZEE – Best Tailgate Assist Shock for Ford F150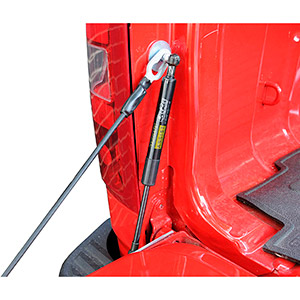 To complete my list of the top-five best shocks for the F150, let's take a look at a tailgate assist shock. It doesn't have anything to do with your truck's suspension. Instead, as the name suggests, it's intended to help with the tailgate. The package arrives with everything needed to start using it – no extra parts are required. This shock is very easy to use and meets all the safety standards in the US.
With it, on, you'll be able to release the tailgate with one single hand. And don't worry: there won't be a loud noise, as Dee Zee will take care of that. The engineers crafted it with the F150 in mind, which means the installation will take very little time. The user manual is a bit misguiding, however: it doesn't mention that you have to apply the supplied Loctite to the bolts for effortless installation.
Pros & Cons
An all-in-one type of a package
User-friendly and very safe even for kids
Engineered to be a good fit for the F150
The instructions aren't very helpful
Expert Recommendations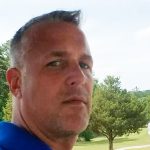 Tired of your tailgate making a bang when dropping down? That won't be an issue anymore if you get the Dee Zee tailgate assist shock. It can be installed in a couple of minutes and is 100% safe for kids. And, the company designed it to be a perfect match with the F150.
Buyer's Guide
Finding the right shocks for your truck can be quite a challenge. That's especially true if you don't know your way around aftermarket parts and are kinda lost between dozens of sets. But with the help of this buyer's guide, you'll learn everything there is to know in no time! We'll talk about the different shock types, their value, the importance of build/material quality, and more.
Shock Types and Design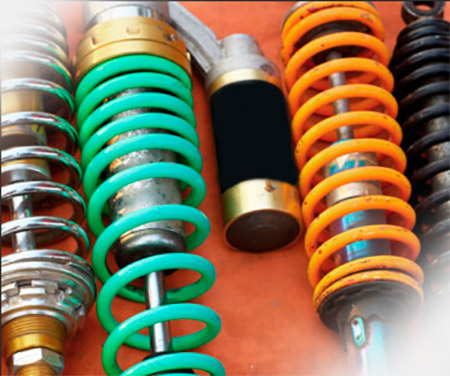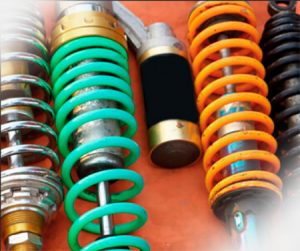 Did you know that there are several types of shocks available? That's true: we've got standard, overload, automatic, heavy-duty, and gas shocks. So, which one do you choose? Which shock absorbers will be the best purchase for your Ford? It all depends on the vehicle (SUV, truck, full-size, mid-size), and since F150 is a big-size truck, heavy-duty shocks will be a good investment.
They are very good for off-roading: pushing through mud, climbing steep hills, and keeping the driver in control. Next, consider the design. The market offers two different designs: mono- and twin-tube. Now, for driving on smooth surfaces (city roads and highways), I recommend a set of twin-tube shocks. On the other hand, mono-tube absorbers will handle challenging terrain with lots of ups and downs significantly better.
Ease of Use/Installation
No matter what third-party gear you're planning on getting, always check how easy it will be to install it. These days, mechanics and auto shops charge a lot for taking care of even the most basic installations. Therefore, it would be best if you could see it through. The good news is – most shock/strut packages arrive with detailed installation instructions. They make it easier to do everything on your own.
However, unless it's a pre-compressed set, you'll need jacks to hold the vehicle up really high. And make sure that you are, indeed, up to the task. Because if you're not, I highly recommend letting the professionals handle it.
Build and Material Quality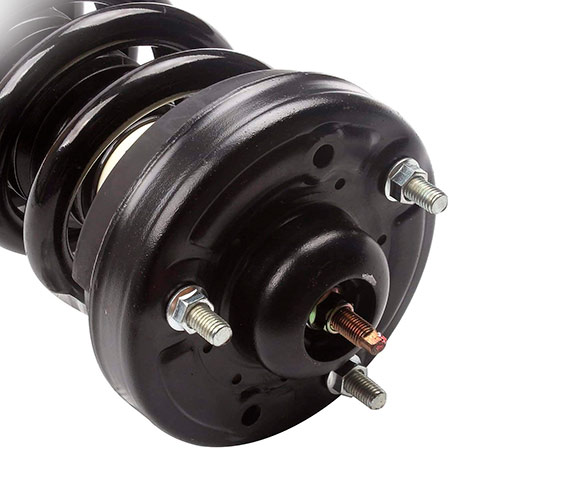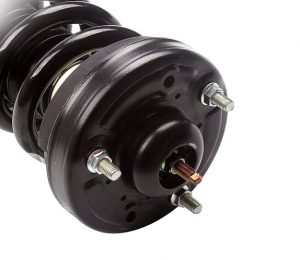 This is another universal factor. The build quality slash engineering plays a key role in any part's durability, reliability, and safety. The same can be said for the materials used during production. For a very long time, stainless steel and aluminum have been the most popular materials for premium aftermarket gear. And that hasn't changed over the years. Aluminum is lightweight and more flexible, while steel is usually most durable and sturdy.
Coating plays a key role as well. No matter how good the quality of the material is, without proper protection, it will fail you in no time. Powder coating is excellent against rust and corrosion. A quick note: aluminum is naturally resistant to rust. So is steel, but only when it's stainless.
Shocks vs. Struts
As I mentioned in the beginning, shocks and struts are almost the same thing. With that said, there are some differences between the two, and you need to know about them to make the right choice. Shocks are more expensive, yet easier to install. The reason: they're not an integral part of the suspension, but a standalone component. Struts, in turn, need to be integrated with your F150's suspension coils to work.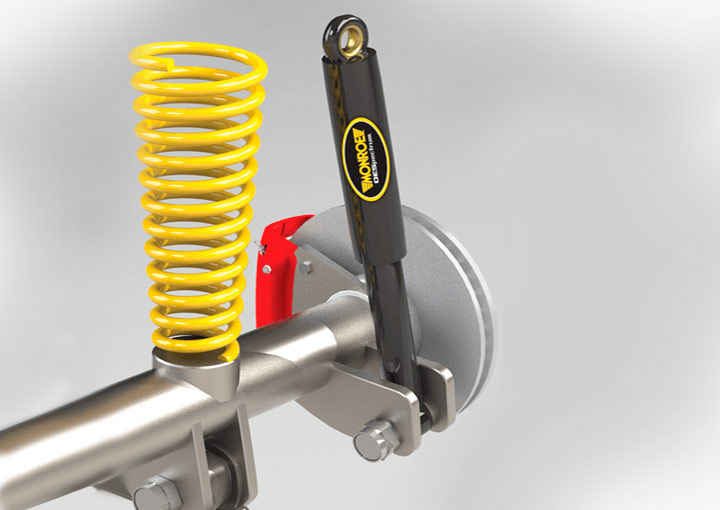 This often requires wheel alignment, and that costs money. Still, even after you pay for proper alignment, struts will be more affordable. Shocks provide better handling, though, and overall, feel smoother on and off the road. My money is on shock absorbers, but you are free to choose whatever feels like a better investment.
Best-Aftermarket-Shocks-for-F150
Product
Product Information
View on Amazon

Editor's Choice

1) Bilstein 5100 Series Shock Kit

2) Rough Country 2″ Leveling Kit

3) Detroit Axle 171361

Best Features:
– A rubber boot protects against debris
– Advanced oil hydraulic circuit system
– Ten-year warranty for the F150
Type: Front Load Adjust Shock Absorber
Fits Models: Ford F-150 (2004-2008)
Available Options:
– Rear

4) Monroe 58643

Best Features:
– Full-displaced valving adds consistency
– All-weather fluid for optimal performance
– Available at an affordable price
Type: Rear Load Adjust Shock Absorber
Fits Models: Ford F-150 (2004-2008)
Available Options:
– Front

5) DEE ZEE DZ43204 Tailgate Assist Shock

Best Features:
– Includes all the necessary hardware
– Very easy to use and safe for children
– Specifically designed to be a perfect match
Type: Tailgate Assist
Fits Models: Ford F-150 (2014-2020)
Available Options:
– Ford F-150 (2004-2014)
– Ford F-150 (1997-2003)
Conclusion
And that's all I have to share with you on the topic of shocks/struts with you today! The best thing about this gear: it will be an equally reasonable investment both for off-roading and "civilized" driving on highways and regular trails. With the competition on the market being higher than ever before, leading brands do everything in their power to win over the customers. For this list, I picked the shocks and struts that have proven their worth in real-world tests.
Bilstein, Rough Country, Monroe, and Detroit Axle – you'll be in good hands no matter which set(s) you purchase. But, to make sure you're 100% happy with your choice, go over the comparison table and the reviews once again. The buyer's guide will be of great help too, of course: don't forget to check it out!