If you feel like your truck is shaking and wobbling on uneven terrain, a new set of aftermarket shock absorbers might be in order. F250 Super Duty is a very strong and reliable truck, but the shocks are known to wear out over time and lose their effectiveness. And while that won't cause you a lot of headache on highways, off the main road, you'll instantly feel the rough, bumpy ride quality.
After spending a full month on research and hands-on tests, I picked the following sets as the best shocks for F250 Super Duty. They come from respected and trusted brands and will bring back the stock responsiveness, level of control, and smoothness. Check the comparison table with the best features and specs first and then move on to the reviews. Get right to it!
1. Bilstein – Best Shocks for 2005-2016 Ford F250 Super Duty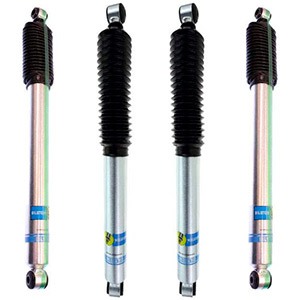 This is arguably the biggest and most popular brand when it comes to aftermarket shocks. And if you own the first-gen F250 Super Duty (2005-2016), this set will be a worthy investment. First of all, it does an excellent job of minimizing rattling and vibration. No matter how bumpy the road might be, you'll enjoy a smooth, comfortable ride. Another standout feature is the premium build-material quality.
The Bilstein shocks are highly durable and reliable. Add a limited manufacturer warranty (covers premature failure/defects), and it will become obvious why this company is a recognized leader. There's one minor con, though: the shock absorbers arrive uncompressed. So, if you want to install everything properly, you'll have to compress them. Otherwise, the installation will take a lot more time than it should.
Pros & Cons
Keep vibration and rattle to a minimum
Above-average durability/longevity
Covered by a limited manufacturer warranty
The shocks arrive uncompressed
Expert Recommendations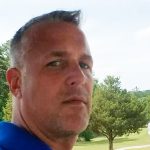 To eliminate vibration and shaking, F250 needs a set of strong, reliable shocks. And that's exactly what Bilstein offers with this set. You'll get durable, long-lasting, and efficient shocks at a reasonable price. A limited manufacturer warranty will be a part of the deal as well.
2. Rancho – Best Shocks for 2006 F250 Super Duty Diesel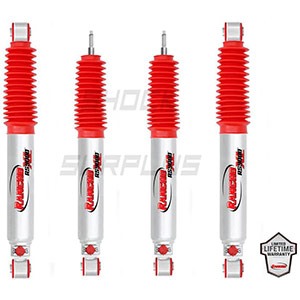 Next up, we've got a set of four shocks by Rancho. The package includes two for the front, and two for the rear for an immediate effect. Its biggest advantage is the easy, straightforward installation process. If you've got a basic set of instruments/tools, you'll be able to do it manually, without any help. In addition, the shocks feature nine levels of performance, each for a different situation/ride quality.
And, thanks to adjustable damping, the truck will feel super smooth and in control no matter how challenging the terrain is. Last, but not least, every single shock absorber is housed in a really large body. That allows them to stay cool and efficient when pushed to the limit. Keep in mind, however, that the paint quality is rather low, and rusting can be a problem in a year or two.
Pros & Cons
Fast, easy installation with basic tools
Nine levels of shock performance
Housed in a massive body
Low paint quality: the shocks rust fast
Expert Recommendations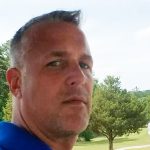 Despite the issues with the paint/coating, the Rancho set of shock absorbers is a no-brainer. "Hidden" in massive bodies, and with the premium adjustable damping technology, these shocks will be one of the best aftermarket purchases for the F250 Super Duty. They won't be hard to install, either.
3. Skyjacker – Best Shocks for Ford Super Duty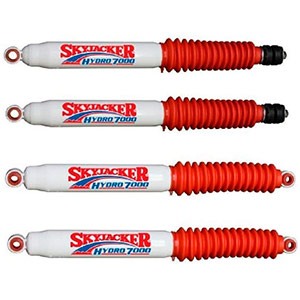 If you, like me, hate it when the truck jumps up and down on every single bump, Skyjacker might have a perfect offer for you. The H7091 shocks ensure an evened out and controlled ride and improved performance on tough terrain. I also want to mention that this set is highly flexible and versatile: it fits a wide range of F250 model years (2005 to 2016, the 2nd and 3rd generations).
But that's not even its biggest selling point. With Skyjacker, you'll get not only strong performance and enhanced compatibility but also a low price. As far as the most affordable premium-level shock absorbers go, these are right there on top of the list. A quick note: the package doesn't include a user manual. So, you'll have to make sense of everything on your own (or check YouTube videos).
Pros & Cons
Provide smooth, controlled ride quality
Compatible with a long list of F250s
A good choice if you're on a tight budget
The package doesn't include installation instructions
Expert Recommendations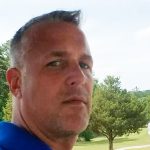 Are you looking for a low-budget set of shock absorbers for your truck? Or maybe you want to get rid of vibration and wobbling? The Skyjacker shocks are both low-priced and reliable on and off the road.
4. Detroit Axle – Best Replacement Shocks for 2004 Ford F250 Super Duty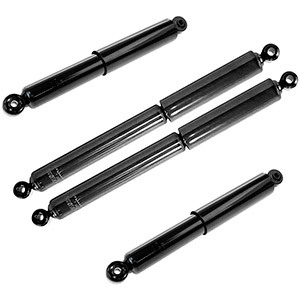 The first thing that I want to mention is the generous ten-year warranty that Detroit Axle packs with these shocks. It gives peace of mind and means extended durability and safety. Next, the piston seal is of the highest quality. It constantly adjusts to provide the best possible performance. This helps it to maintain a tight seal even as it wears out. As a result, we get more consistency and stability.
And, there won't be any frustrating vibration (again, the shocks don't lose their effectiveness over time). The only minor downside – this set wasn't produced in the States (it's a China-made product).
Pros & Cons
Get rid of body roll/shake on uneven surfaces
The piston seal automatically adjusts for optimal performance
Backed by a ten-year Detroit Axle warranty
Not a US-made product (manufactured in China)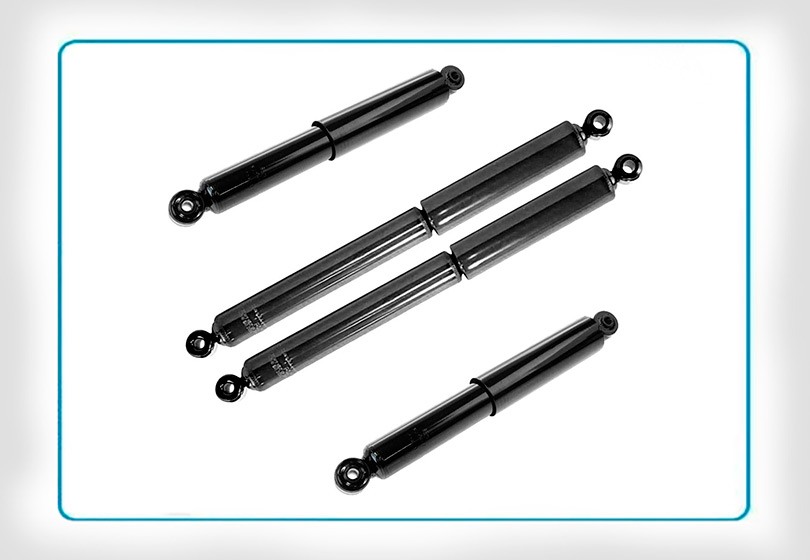 Expert Recommendations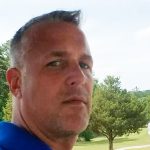 The ten-year guarantee, advanced piston seal, and strong performance turn these shock absorbers into a worthy investment. And while they were not manufactured in the US, you won't have to worry about the quality.
5. Maxorber – Best Shocks for F250 Super Duty 4×4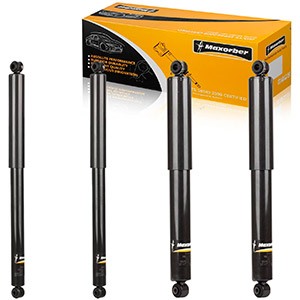 Most aftermarket shocks slightly boost the brakes' stopping power. And with Maxorber, the improvements are pretty impressive. Yes, these shocks ensure fast and silent braking, which is very important when you're driving on challenging trails. Advanced protection against rusting and corrosion is also a part of the picture. As for the high-quality Japanese oil seals, they greatly reduce friction between the seal and the rod.
The rod is hard-chromed, while the robotics weld mount guarantees easy installation. Unfortunately, durability and longevity aren't this set's strong side. In fact, many drivers report big issues with reliability and stability, which is bad news for any aftermarket shocks.
Pros & Cons
Strong protection against rust/corrosion
Ensure fast and silent braking
Premium Japanese oil seals
Durability and reliability issues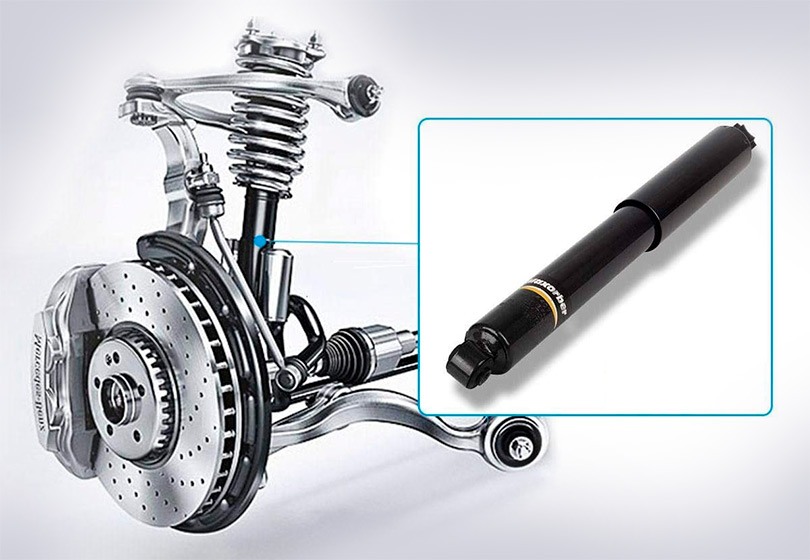 Expert Recommendations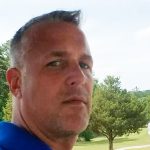 These shock absorbers boast premium protection against rust/corrosion and greatly improve F250's braking capabilities. Sadly, they're not particularly durable and tend to give up no matter the road or the driving conditions.
Buyer's Guide
So, you're ready to buy your first set of aftermarket shock absorbers, but can't decide which one to pick? Well, don't you worry: I've made a list of the most important aspects that can "make it or break it" for shocks. We'll talk about the different shock types, material quality, ease of installation, pricing, and more. Pay attention, and you'll start making sense of it all in no time!
Learn about the Different Shock Types
Monotube, twin-tube, gas-filled… the list goes on, and for an amateur driver, it can be hard to navigate through the overwhelming number of offers. Now, different types of shock absorbers are best suited for different vehicles and applications. Let's take a quick look and find the perfect one(s) for the F250 Super Duty:
Twin-Tube. If you mostly plan on driving your truck on highways and city streets, a set of twin-tube shocks will be the best choice for you. They are specifically designed and built to be smooth and rattle-free on even surfaces and last for a very long time. Twin-tubes fit not only trucks, but other vehicles as well.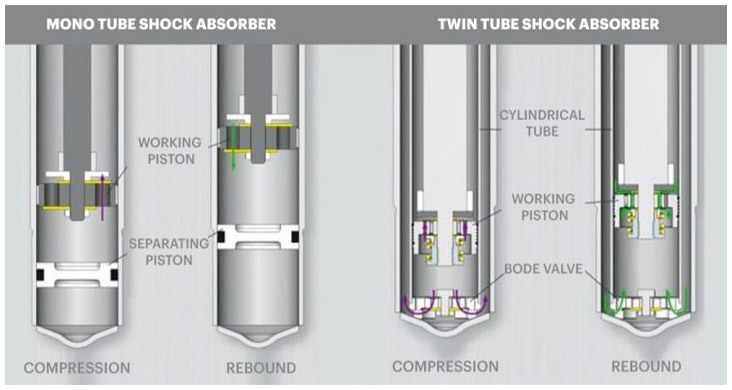 Monotube. In contrast, drivers that hit the off-road more often than take the "civilized" routes should invest in monotube shock absorbers. They're more rigid, sturdy, and are excellent at handling bumps, dips, and up-hill climbs, ensuring a controlled ride quality. This is achieved thanks to nitrogen that keeps the hydraulic foam from going bad.

External Shocks. These shocks are rather expensive but have proven to be extremely valuable for race-track and rally drivers. As the name suggests, external shock absorbers store the oil in a separate chamber. That helps to keep it nice and cool and deliver good performance.
Check the Material Quality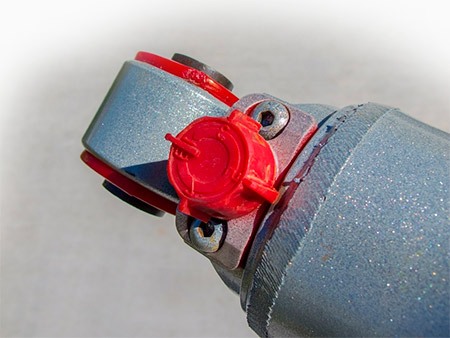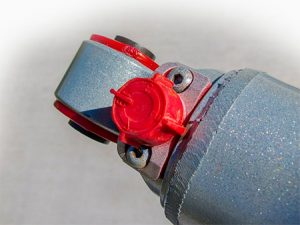 For the main body of the shocks, stainless steel and aluminum are the most reliable and durable materials. I always check the specs for dimensions, by the way, because the larger the metallic housing, the cooler the shocks will stay even in the most stressful situations. The piston rod, in turn, should be chromed for optimal efficiency. Anti-rust protection/coating is very important in keeping the absorbers clean and up to the task.
Next, go with polyurethane bushings, as they will serve you for many years. Durability plays a key role as well, of course. Cheap materials and so-so engineering will result in less-than-reliable shocks that will create new problems instead of fixing the old ones. It would be best if the package arrived with at least a one-year warranty to compensate for that.
Make Sure the Shocks are Easy to Install
First things first, don't mistake shocks for struts. They look almost the same and have a similar task – to keep the truck steady and eliminate vibration. However, they're different in design, and struts are much harder to install on your own. They need to be integrated with the suspension. Shocks, in turn, can be installed and removed relatively easily, which, of course, is a big pro for the average driver.
Mechanics charge a lot for installing a set of shock absorbers (four in total). So, if you manage to do it on your own, that'll be great. Also, make sure the package includes all the necessary nuts, bolts, bushings, and everything else needed for the process.
Consider the Price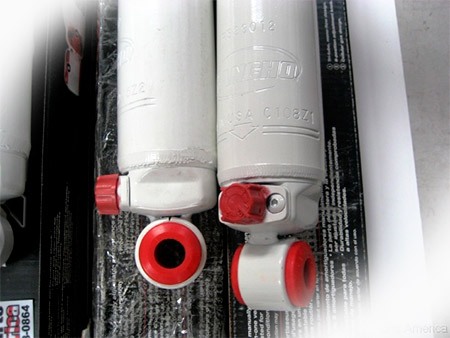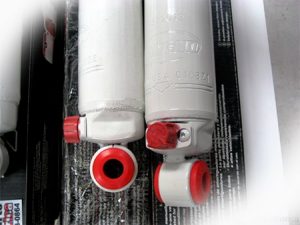 When it comes to the price of any aftermarket gear, it's important to check the market average first. Once you know how much a decent set of shocks costs, you can make a more educated purchase. And, always go with trusted brands that have been around for a decade or so. That way, you'll have a higher chance of receiving high-quality parts that were field-tested by the experts.
Now, the price is heavily affected by all the previous factors. I'm talking about material quality, the type of the shocks, ease of installation, and more. Plus, some packs include not only shocks but also struts – remember that when scrolling through the available options.
Comparison Table – Best Shocks for F250 Super Duty (Updated October, 2023)
Product
Product Information
View on Amazon

Editor's Choice

1) Bilstein 5100 Monotube Gas Shock Set

Best Features:
– Eliminate vibration on rough off-road trails
– Extended durability and longevity
– Backed by a limited lifetime warranty
Type: Full Set Monotube Shock Absorber
Fits Models: Ford F-250 (2005-2016)
Available Options:
Ford F-250 (2005-2015)

2) Rancho RS9000XL Adj Shock Set

Best Features:
– Take very little time to install on your own
– Adjustable damping with nine different levels
– Housed in an extra-large body
Type: Full Set Monotube Shock Absorber
Fits Models: Ford F-250 (2005-2015)
Available Options:
Ford F-250 (1999-2004)
Ford F-250 (2005-2016)

3) Skyjacker H7091 H7060

Best Features:
– Greatly improve the smoothness of the ride
– Cover a wide range of F250 trucks
– Available at a reasonable price
Type: Pairs of Hydro Shock Absorbers
Fits Models: Ford F-250 (2005-2016)

4) Detroit Axle (4A2500289)

Best Features:
– Keep body roll to a minimum on off-the-road trails
– Automatically-adjusting piston seal for efficiency
– Covered by a generous ten-year warranty
Type: 4PC Front & Rear Shock Absorber Assembly
Fits Models: Ford F-250 (1999-2004)

5) Maxorber (GRRD-0850277563)

Best Features:
– Premium-quality finish against corrosion
– Reduce the stopping time and get rid of noises
– High-quality (Japanese-made) oil seals
Type: 4pcs Front Rear Full Kit Shocks Struts
Absorber (each pair of front OR rear shocks
will be packed and shipped as a unique unit)
Fits Models: Ford F-250 (1999-2004)
Conclusion
If you do a lot of off-roading, towing, and hauling, a set of replacement shocks will be a very good investment. It will make the truck feel much better and fun to drive by eliminating all the bumps, rattle, and vibration. The overall behavior of your F250 Super Duty will change for the better as well, resulting in stronger braking and improved performance. With Skyjacker, you'll get an affordable deal.
Maxorber, in turn, boasts fast and silent braking and controlled ride quality. And if you want easy installation, Rancho has got you covered. The other two packages have their own pros. My goal was to create a list of equally capable, yet different sets of absorbers so that you can make the right choice for your truck. Go ahead and take your pick!