Silverado 1500 is one of America's favorite trucks. You can drive it on highways, city streets, off-roading trails, and use it for towing/hauling. Thanks to the advanced suspension system, Chevy's best-seller feels incredibly smooth even on the most challenging terrain. Now, the factory shock absorbers play a key role in that. Designed to withstand harsh conditions, they're perfect for the average driver.
However, shocks don't last forever. While they are quite durable, if you do lots of off-roading, they'll give up sooner than you expect. Besides, they'll never match their aftermarket counterparts. So, do you feel like the shocks are failing? If the answer is yes, it's time to get a replacement! In this guide, you'll find the Best Shocks for Silverado 1500 4×4 – five sets in total. Go ahead and check them out!
Will New Shocks Make your Truck Ride Smoother?
Of course, they will! That's the #1 job of any shocks – to eliminate the bumps on the road and, well, make the ride smoother and more enjoyable. As the name suggests, this gear absorbs the "shocks" on the road, eliminating the bumps. So, when the shocks are faulty, malfunctioning, or simply worn out, they fail at keeping the truck steady, which leads to a drop in ride quality.
That's why the second you get a brand-new set and install it properly, you'll feel the positive changes. There's a lot to consider before buying new shocks, though – we'll talk about that in the Buyer's Guide. We'll also discuss other ways to improve the Silverado truck and boost the comfort level. In any case, new shocks will be a dramatic improvement over the factory kit, especially if you've been driving with it for more than five years.
Best Shocks for Silverado 1500 4×4 Review
1. Rough Country – Best Shocks for Silverado 1500 4WD 2004
What's the first thing that most truck drivers look at when scrolling through the available shocks at a local store/online? They check the price, of course, along with how efficient the gear is. And with Rough Country, they won't have to make a hard choice, because it's an equally affordable and effective kit. Compared to the rivals, it is, indeed, a lot cheaper, and that's its biggest con. As for efficiency, it's achieved through 10-stage (variable) valving.
The shocks can adjust to the ever-changing terrain, ensuring a smooth, comfortable ride quality for the person behind the wheel of the Silverado. Add a three-year replacement warranty by Rough Country, and you'll see why this set is so popular in the US. Keep in mind, though, that the package doesn't include rubber boots – you'll have to buy them separately (that'll cost you $10-15).
Pros & Cons
Ten-stage variable valving for extra efficiency
Available at a very affordable price
Backed by a three-year replacement warranty
No rubber boosts in the package
Expert Recommendations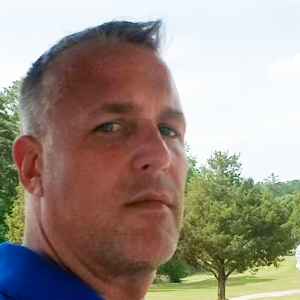 Rough Country is one of those can't-go-wrong-with shock absorber sets. It is efficient, covered by a generous warranty, and comes at a reasonable price. This is a kit, actually, and includes all the necessary installation hardware. You won't find rubber boots in there, however.
2. Bilstein 5100 – Best Shocks for 2005 Silverado 1500 4WD
Next up, we've got the Bilstein 5100 shocks. Again, this is a set (you'll get four absorbers with the package), but no hardware except for rubber boots and bushings. At the same time, the installation process will be very smooth and hassle-free. The process takes 1-1.5 hours at a slow pace and with no extra hands to help out. I was also impressed by the engineering and material quality of these shocks.
They were built to last and easily handle harsh conditions on off-roading adventures. Another big pro is extended compatibility. These units will fit a wide range of Chevrolet trucks. However, they will NOT work on the standard Silverado 1500 – only the HD edition. Furthermore, this kit isn't particularly cheap, and might "scare away" truckers on a budget.
Pros & Cons
Fast, simple, no-hassle installation
Impressive build and material quality
Compatible with a long list of Silverado trucks
A bit on the expensive side
Expert Recommendations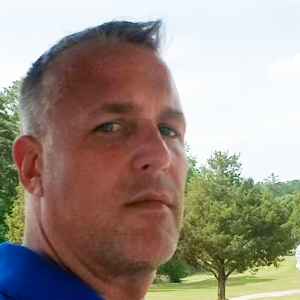 Despite the slightly steep price tag, Bilstein 5100 is one hell of a shock absorber set. Quick, user-friendly installation, premium construction/material quality, and enhanced compatibility turn it into a must-have for most Silverado 1500 HD owners. If you've got the budget, it will be money well spent.
3. Detroit Axle – Best Shocks for 2013 Silverado 1500 4×4
Unlike all the other kits on the list, this one doesn't only include shocks, but also struts. That's right: you'll get two shocks for the rear wheels, and a set of struts for the front. This mighty combo is actually quite efficient in real-world tests and greatly improves the handling and ride quality compared to factory gear. Thanks to the steel-based springs, the struts successfully minimize shaking/vibration in the cabin.
The top-notch bearings, nuts, and bolts, in turn, ensure a long service life and steady performance. Detroit Axle covers this kit with a ten-year warranty deal, by the way, and provides client-oriented support. As for the downsides, the installation will take you up to five hours, simply because struts are a bit harder to replace than shocks. Other than that, this is an excellent choice for the Silverado truck.
Pros & Cons
Steel-based coil springs minimize vibrations
Premium-quality strut mounts and hardware
Protected by a ten-year warranty
Expert Recommendations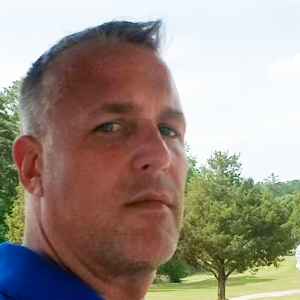 If you're looking for a "best of both worlds" kind of a kit for your truck, Detroit Axle might have exactly what you need. This package includes two shocks for the rear, and two struts for the front, keeping the Silverado nice and steady on the most challenging terrain. The installation will take half of the day, though.
4. WULF – Best Shocks for 1500 Silverado
And what's the deal with this next product? What are the biggest selling points of the WULF shocks? Let's start with the fact that these shocks are designed, built, and tested in the US. That makes them ready-steady for the muddy, slushy, snowy, and bumpy off-roading trips. With this set, you'll feel a dramatic improvement of ride quality, be it a flat highway surface or a countryside trail with potholes on every step.
The installation hardware also deserves our attention. First of all, the package includes every single bolt and nut required for proper mounting. Secondly, the hardware is of the highest quality and won't rust or wear out over time. What I didn't like about WULF was the return policy. While you can, of course, send a faulty/mismatching set of shocks back, the company won't cover the delivery expenses.
Pros & Cons
Greatly improve the ride quality and control
Superb-quality installation hardware included
A 100% US-designed and made product
Expert Recommendations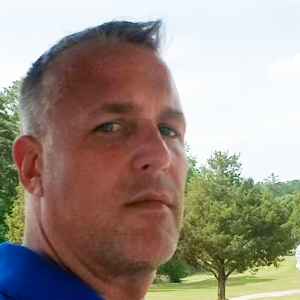 WULF doesn't cover the return shipping cost, but that's pretty much the only significant con. As for the pros, you'll get to enjoy superb ride quality, enhanced control over the road, and premium mounting hardware.
5. Rancho – Best Shocks for 2011 Silverado 1500 4wd
The last stop for us today is Rancho with a set of rear-wheel shocks for the 4×4 Silverado 1500. Yes, in contrast to the previous four packages, this one doesn't include a "full-house" kit that covers all four wheels. At the same time, these rear shocks are not particularly cheap. So, what can you expect from Rancho? Is this going to be a worthy investment, or not? The on- and off-road performance is near-perfect, that's for sure.
The Rancho absorbers have a perfect balance of firmness and softness. Simply put, they're stiff when they need to be. This is achieved thanks to the nine-position, manually adjustable ride control/damping. The kit comes with a set of sway bar spacers, too – they help in correcting end-link angles. Sadly, the Rancho shocks aren't available in California.
Pros & Cons
Firm and stable for perfect stiffness
Manually adjustable ride quality
Equally strong performance on/off the road
Not on sale in California
Expert Recommendations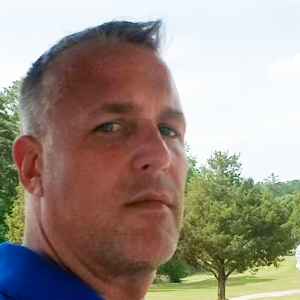 While these rear shocks are a bit expensive (compared to similar two-set kits), they still carry excellent value for the Silverado. Performance is exceptional, partially thanks to the 9-position dampening control system. You won't be able to get these absorbers if you live in California, however.
Buyer's Guide
Ok, that is it for my top-five shock absorbers! So, you can just pick the one you like, order it, and enjoy an improved ride quality. Or, better yet, join me in this guide, and let's talk about what sets a bad shock from a great one. Here, you'll find a shortlist of the most important aspects that define how reliable, durable, and efficient the new set will be.
Compatibility: Finding a Perfect Fit
It all starts with finding the right shocks for the Silverado. There are literally hundreds of different options out there, and they all fit a specific set of vehicles. At an "offline" store, you can just ask the staff to show you the shocks that are compatible with your truck. And when shopping online, make sure to type the make, model, and year of the Silverado correctly. If you see in the specs that they are, indeed, compatible with your ride, put the shocks on your list.
That's not it yet, though. Many inexperienced drivers order the first aftermarket gear that mentions their truck's name in the description. However, you need to be more careful and see that it is compatible with the exact trim level, generation/year, and suspension system.
Ease of Installation: How long does it Take?
The good news is – most modern-day shock absorbers are designed to be quick to remove and install. That's not a universal rule, though. Some shocks can be mounted in +/- an hour, while others take up to 5-6 hours, or even longer. Plus, even if it's a 100% fit, you might have to cut the rubber boots a bit or compress the shocks so that they can "sit" in the factory spots.
Also, see that the package includes the necessary hardware for installation. I'm talking about bolts, nuts, washers, clamps, torsion keys – that kind of stuff. Sometimes, premium-quality hardware can significantly increase the price for the kit, but that will be well worth it, since it will come from the manufacturer and fit perfectly.
Efficiency and Durability
Unless you're buying a really cheap set, the new shocks will be significantly smoother than the factory ones. Still, check the specs again to know for sure. Adjustable or variable valving means the shocks adapt to the conditions of the road to easily handle all the ups and downs. High-pressured nitrogen, a hardened chrome rod, and rubber bushings/boots, in turn, will greatly increase the shocks' lifespan.
The boots keep dust and dirt away from the absorbers and make them last longer. Springs do the same – they take some of the pressure off and help with keeping the truck in control and steady on any terrain. And what about the material quality? As with most truck gear, aluminum and stainless steel are the best options on the table.
When & How to Replace Silverado 1500 Shocks?
On average, factory shocks last for 5-8 years; ten years if you take proper care. Do you prefer to talk about the lifespan in mileage? Then the stock Silverado shocks will serve you for 50-100K miles (again, depending on maintenance and how much "abuse" you put them through). So, that pretty much answers the question "when", but what about the "how" – is it going to be a challenge to replace the shocks?
While this is a rather time-consuming process, and you will need some sleight of hand, it's nothing a truck driver can't handle. Just remember what we talked about earlier in the Buyer's Guide about finding the right fit, and go from there. And here's what you need to do to properly install a brand-new set of shock absorbers:
First things first, find a smooth, level surface to park the truck. Next, lift the Silverado: use a jack and a set of jack stands for that. Once that's out of the way, carefully remove all four wheels. Some experts recommend losing them up a bit before jacking the vehicle, but you can do it either way. Alright, now we can get our hands on the shocks. Remember: every single shock is secured in three spots.
You'll see a bolt with a nut at the very bottom and two bolts at the top. But, that's not it yet. To access the third bolt, we need to open the hood – that's the only way to reach it. Where should you start, though? I would recommend removing the nut that's holding the shock from the hood (the engine bay, to be exact) first. Next, get under the truck and handle the bolts in the top corner. Finally, with the lower hardware removed, get rid of the factory shocks.
A quick note: if the shocks are a bit rusty, that's no big deal. Use a cheap rust penetrant from the local hardware store, and it will deal with it right up. Now, to install a new set of absorbers, do everything in reverse. Yes, that means start by sliding in into the mounting spot at the bottom. Then, move on to the top and finish up with the "secret" bolt that's accessed through an open hood.
How do I make my Silverado Ride Smoother? Are New Shocks all I Need?
Shocks make the biggest difference – do doubt about that. But, investing in a new kit is not the only way to improve the overall ride quality. Shock absorbers are a part of the suspension. That's why I want you to keep an eye on the system and see if there's anything leaking, wobbling, worn out, or out of shape. The control arms, axles, and all the hardware need regular maintenance and some lubrication.
Next, consider the size of your wheels. True, larger-than-life rims are pretty great for off-roading and rock crawling, but they dramatically worsen the ride quality, making the truck unstable. So, it's a matter of deciding what's more important to you. If it's off-roading fun, go with big wheels. In contrast, an average-sized set will make Silverado a lot more stable. What I recommend is finding the golden middle and using lift kits to even things out.
The tires can also affect stability, both on and off the road. The so-called touring wheels are rather smooth and have an impressive lifespan. For everyday driving, they're pretty great. However, if you feel like the truck lacks traction with the road, go with performance tires. These will be a great investment on tricky terrain and areas with a harsh climate (dusty, muddy, or slush trails).
And don't forget about the springs. I already mentioned the benefits of springs when reviewing one of the products on the list. Springs work in combination with shocks and struts. They help in smoothing out the imperfections on the road and ensuring a comfortable ride. Springs will come especially handy if you do lots of towing/hauling and take the less-traveled routes.
Is it Okay to Drive a Car with a Bad Shock Absorber?
The short answer – no, it's absolutely NOT ok to drive the Silverado with a faulty set of shocks. Even if it's one shock/strut malfunctioning, that can lead to catastrophic consequences. I want to stress once again how big of a role shocks have in stabilizing the truck and keeping the steering wheel steady. Excessive body roll, lack of control, and, above all, poor traction with the road is not what you want when getting behind the wheel of a truck.
So, look for any signs of faulty shocks. Along with everything I just mentioned, you'll also experience a drop in fuel efficiency and maybe even the overall performance. And please keep in mind that these side effects will probably not be very noticeable when driving on smooth terrain (like a highway or decent-condition city roads). Shock problems usually come up when trying to conquer off-roading paths.
But, there are still ways to recognize the signs when sticking to the more "civilized" roads. For example, you'll feel a lack of stability at above-average speeds. On top of that, Silverado will be "tipping" to one of the sides, even when you're holding the steering wheel steady. The front of the truck, in turn, will lean forward during quick braking. Last, but not least, take a quick look at the tires. If they're wearing faster than usual, best believe the shocks are to blame.
Summing up, no, you should never start the Silverado with bad shocks. Eventually, you'll end up damaging the truck, or – God forbid – hurt yourself or innocent people on the road. As we learned today, it's not that hard to replace shocks with a basic toolset. And, a brand-new set won't leave a hole in your wallet.
Conclusion
And that's all I wanted to share with you today! You can't overestimate the importance of shocks, especially on a rough-tough truck like the Silverado. And a set of faulty shocks won't be able to handle off-roading trails – that's just how it is. As a vital part of the suspension system, they play a key role in keeping the driver in control over the road and the truck.
Driving around with bad shocks can lead to big trouble – remember that! And if your Silverado's factory absorbers aren't up to the task, get a pack of replacement shocks ASAP. Compared to the engine, transmission unit, and, say, the wheels, shocks are a lot more affordable and take less effort to install. So, make a pick, and get back out there!