Are you one of those drivers that like to go out camping every once in a while with their friends and have a good time? If the answer is yes, then you know very well that a soft top is a must. Without it, Mother Nature will have its way with your Jeep, and it will get wet, dirty, and rusted in a heartbeat. That's where soft tops come in.

They are specifically designed and crafted to safeguard our four-wheeled friends from all of that. With the best soft top for Jeep Wrangler, you'll get 24/7 protection at a reasonable price. For this post, I chose the finest tops available on the market right now. The first list includes my favorite picks for the JK; the second one – for the TJ. Go ahead, and check them all out!

Comparison Table – Best Soft Top for Jeep Wrangler JK and JK Unlimited
Product
Product Information
View on Amazon

Editor's Choice

Best Features:
– Incredibly versatile and flexible
– A fully retracing full top, easily customizable
– Straightforward, no-drill installation
Colors: Variety
Fits: 2007-2018 Jeep Wrangler JKU (4 Doors)
Available Options:
– 2007-2018 Jeep Wrangler JK (2 Doors)

Best Features:
– Well-protected against leaking (heat-sealed)
– Impressive material quality for the price
– An affordable purchase with great value
Fits: 2007-2018 Jeep Wrangler JKU (4 Doors)
Available Options:
– 2007-2018 Jeep Wrangler JK (2 Doors)

Best Features:
– Fits the JK perfectly thanks to the FIT system
– Impressive durability – won't let you down
– Premium-grade sailcloth fabric
Colors: Variety
Fits: 2007-2018 Jeep Wrangler JKU (4 Doors)
Available Options:
– 2007-2018 Jeep Wrangler JK (2 Doors)

Best Features:
– Can be opened with one hand from the interior
– Protected against mildew and mold
– Backed by a three-year manufacturer's warranty
Style: Fastback and Tonneau Top
Fits: 2007-2018 Jeep Wrangler JKU (4 Doors)
Available Options:
– 2007-2018 Jeep Wrangler JK (2 Doors)
1. Bestop 54923-35 Convertible Soft top
This is one of the most recognized brands when it comes to soft tops. Bestop has been in the business for many years and knows exactly what the average JK owners need. The first thing that caught my eye was the versatility and flexibility of this soft top. Trek Glide is fully retracing and can be customized to your liking. It can be a convertible, serve as a sunroof, or cover the entire roof and the windows.
More good news: the installation process is very user-friendly and doesn't require any extra tools or expertise. All you'll have to do is slide the top in and out when need be. The only downside – Trek Glide doesn't look very cool or masculine when folded: it simply doesn't drop down further below the rear seat. But, it has more to do with aesthetics rather than anything else.
Product Rating
Quality of Material
5 / 5
Pros & Cons
Market-leading versatility
Features a fully retracing full top
Easy installation – no tools required
Doesn't look good when folded down
Expert Recommendations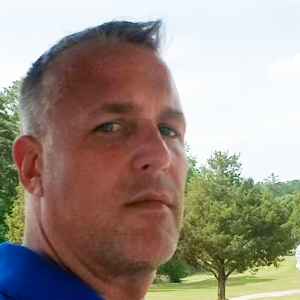 Folks in the market for a "universal" soft top should give Bestop's product a good look. It can be easily installed and will function however you want it to. And, it's available in many different colors and styles (for two- and four-door Jeeps). With the top down, Trek Glide looks a bit strange, though.
2. Smittybilt 9085235 Soft Top
You never know what to expect when embarking on an off-road journey. It can be sunny or start to rain like in the tropics. Or, the wind can get really strong and create a big mess. That's why you need to be confident that your soft top will protect the Jeep from all those "threats". With Smittybilt, you can rest assured that the JK/JKU will be well-secured against water and air leaks.
This is achieved thanks to great build and material quality. While it's not the most durable or premium-grade soft top on the market, for the price, you will get a bargain. Yes, it's available for cheap and will be a good pick for drivers on a budget. My only complaint: the tension cables aren't at all reliable and tend to break in a year or so.
Product Rating
Quality of Material
4.8 / 5
Pros & Cons
100% protection against air and water leaks
Superior build/material quality (for the price)
A low-budget soft top
The tension cables tend to break
Expert Recommendations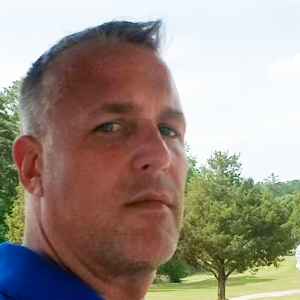 Advanced protection against rain, snow, the wind, and decent material quality is what you'll get with this low-budget soft top. It will serve you for many years and safeguard the JK/JKU against nature. The tensioners could've been a bit stronger, of course, but that's not a very big deal, considering the price-tag.
3. Bestop 56853-35 Soft Top
Here's another Bestop option that's worth your attention. Thanks to the FIT system, it will slide onto the JK like it's a factory part. The company managed to achieve ideal tension and positioning with this soft top – that's how it ensures a secure, tight fit. Overall, I was impressed by its durability and flexibility. Sailcloth fabric is known as one of the sturdiest fabrics for these kinds of applications.
Plus, it easily handles mold and stains, which is also very important. Sadly, when you push the pedal to the floor, this soft top might get noisy. That usually happens on highways when there's heavy traffic. For off-roading, this problem is less noticeable. So, if you're mostly going to use it for conquering the wilderness, don't even worry about that.
Product Rating
Quality of Material
4.9 / 5
Pros & Cons
An easy fit for the JK (FIT system)
Highly durable and reliable
Sailcloth fabric – protected against stains
Tends to get noisy on the open road
Expert Recommendations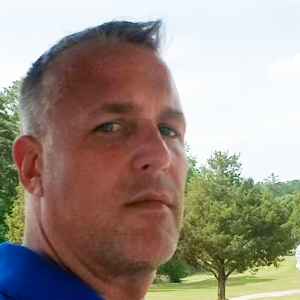 With this soft top, you'll get an easy fit, a highly durable fabric (with anti-mold and stains resistance), and, overall, a high-quality product. Compared to most rivals, it's a bit too noisy, but only on busy highways, not on rough terrain.
4. Rampage Products Soft Top
The steep price-tag is this soft top's biggest downside. I'm talking about the fastback 4-door configuration, of course. If you go with the 2-door edition, the price will be closer to the average. So, what can you expect to get with Rampage Products – will this be a worthy investment? Well, here are the facts. First, it's covered by a three-year warranty that will protect you from any manufacturing defects.
Secondly, it features a unique foldback design. That means you can open and close it with one hand while focusing on the road. Another standout feature – the soft top is well-protected against mold, mildew, and wind, and will stay in excellent shape for a very long time. Add storage pockets (for some personal items) and a generous package with all the necessary hardware, and you'll get a decent offer.
Product Rating
Quality of Material
4.9 / 5
Pros & Cons
Pending foldback design: can be opened with one hand
Well-protected against mold and the wind
Includes a three-year manufacturer's warranty
A rather expensive purchase
Expert Recommendations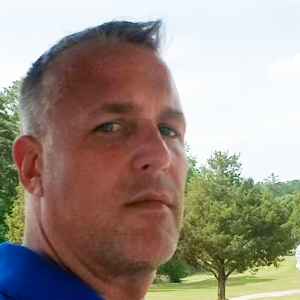 Rampage Products mostly appeals to customers that put quality above affordability. This is an expensive soft top, but it does feature a long list of extras that justify the high cost. It is reliable, user-friendly, versatile, and protected against whatever the road has in stores.
Comparison Table – Best Soft Top for Jeep Wrangler TJ
With the JK and the JK Unlimited out of the way, it's time for us to check out what the market has to offer for the TJ. When it comes to off-roading, this model is just as good as the legendary JK, so, a soft top will be a reasonable investment. Here's a list of the best soft tops that will protect your ride from rain, snow, wind, and everything else in between.
Product
Product Information
View on Amazon

Editor's Choice

Best Features:
– Fast shipment within the United States
– Crafted from high-quality fade-resistant fabric
– Custom-designed to fit your Jeep perfectly
Colors:
– Black Denim
– Dark Tan
– Spice
– Black Diamond
Fits: 1997-2006 Jeep Wrangler (TJ)

Best Features:
– Includes an anodized aluminum bar
– Eliminates outside noise for a comfortable ride
– Two-year (limited) warranty
Colors:
– Black Denim
– Spice
– Black Twill
– Black Diamond
Fits: 1997-2006 Jeep Wrangler (TJ)

Best Features:
– Features self-correcting zippers
– Backed by a three-year warranty
– One of the least expensive options
Colors:
– Denim Black
– Sailcloth Black
– Denim Spice
Fits: 1997-2006 Jeep Wrangler (TJ)
1. Pavement Ends Soft Top
Looking for a reasonably-priced soft top with a good price-quality ratio? Pavement Ends might be exactly what the doc ordered. This company's top is available in all 50 US states and only takes a couple of days to be delivered. They're a relatively small business, and that allows them to operate at an impressive pace. As for the soft top, it is perfectly compatible with the Jeep TJ as it was specifically designed to be a good fit.
Add top-notch fade-resistant fabric, and you'll get a product that was built to last. The bad news is – you won't find any installation hardware in the package, which, of course, is a con. However, since it won't cost you much, this is nothing that can't be fixed with a short commute to the closest shop.
Product Rating
Quality of Material
4.9 / 5
Pros & Cons
Fast shipment to all 50 US states
Premium-grade fade-resistant fabric
Fits the TJ perfectly
Installation hardware not included
Expert Recommendations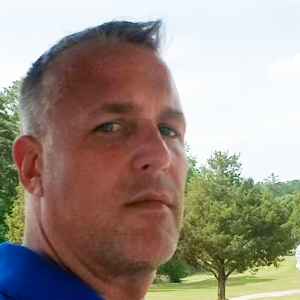 Here, we have one of those can't-go-wrong-with soft tops that you won't regret investing in. While installation might take a while due to the lack of proper hardware, the premium-grade fabric and easy fit for the TJ are all good reasons to trust it with your Jeep's protection.
2. Bestop 5682035 Soft Top
Of the three tops that I picked for the TJ, this is the most expensive one. With it, you'll get a generous two-year limited warranty and four colors to choose from. It's quite good at blocking outside noise and ensuring a smooth, silent ride on the busiest highways. The aluminum bar, in turn, keeps puddling to a minimum, which increases the soft top's lifespan.
Forget about frames and bows: Bestop will fit your Jeep easily and will only take a couple of minutes to slide on. The fold-back sunroof, knuckles for a quick release, and market-leading material quality make it an even worthier investment. So, that leaves us with the price-tag as the only con.
Product Rating
Quality of Material
5 / 5
Pros & Cons
Aluminum bar eliminates puddling
Dampens outside noise for a silent ride
Two-year limited warranty
Not the most affordable option
Expert Recommendations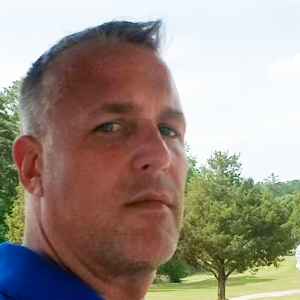 TJ owners searching for the best of the best should pay extra attention to this soft top. It is made of high-quality materials, boasts a noise-free ride, and includes Bestop's limited two-year warranty. For people that are used to the highest standards in aftermarket accessories, this could be it.
3. Sierra Offroad Soft Top
The last option on the list comes from Sierra. With it, the company did its best to aim at a wide range of potential clients. Yes, this is a low-priced soft top, one that doesn't have any market-leading features. With that said, it is quite a decent product. It features self-correcting zippers that always keep the top in an optimal condition. The seams, in turn, are heat-sealed and will easily handle heavy rain.
The three-year warranty and marine-grade vinyl are even more reason to consider it. I have to warn you, however, about the durability issues. The windows (especially the rear one) tend to melt after a year or so, which is quite unfortunate. Furthermore, low-quality zippers don't always match up.
Product Rating
Quality of Material
4.9 / 5
Pros & Cons
Self-correcting zippers keep the top in shape
Includes a three-year warranty
A highly affordable product
Expert Recommendations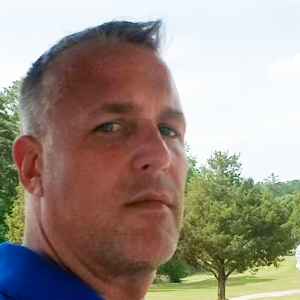 Sierra made one of those cheap soft tops that won't last long but may be a good investment if you need something affordable right now. The zippers don't always line up, and the windows are known to melt. But, this top is protected by a three-year warranty and can safeguard your Jeep from rain and the wind.
Conclusion
And that's all I have to say for now. As we've learned today, the market is full of top-notch soft tops. They come in all shapes and sizes, and it's up to you to decide which product deserves your hard-earned bucks. Some brands put quality above everything else, while others drop the price to appeal to a wider customer base.
If you're the proud owner of a JK/JK Unlimited or a TJ, the soft tops that we discussed today will be money well spent. Go back to the comparison tables and check the best features and pro-cons once again. That will help you to better understand each product's worth and make the right choice. As always, I'll be happy to lend a lending hand if you need one. Just share your story in the comments!