The exhaust system is pretty complicated: you've got a set of tubes, tailpipes, a catalytic converter, resonator, and the manifold/header, to name a few. And then there's the muffler. It sits roughly in the middle of the "chain" and has one important job: to dampen the engine noise. When the vapors (toxic fumes) travel through the pipes, they make quite a loud sound.
With a decent-quality muffler, you'll only hear a moderated, controlled tone. But what if the factory unit fails its job? What if you don't like how noisy the exhaust system is, especially on a big V8 truck? Well, this can all be fixed easily if you get the Best sounding muffler for a V8 truck! I made a list of the finest offers to date – go ahead and check them out!
1. FlowMaster – Best Sounding Muffler for a High Horsepower Truck
What are you looking for in a replacement muffler? What kind of tone would you like it to produce? If the answer is mildly aggressive and blood-rushing, then FlowMaster will be the right pick for you. Thanks to the advanced design, it makes just the right kind of a growl that's satisfying but not overly loud or noisy. It was specifically built with high-performance engines + vehicles in mind.
That means it will fit a V8-powered truck like a glove. I also want to mention the company's trademark Delta Flow technology. The muffler has a large case profile, which helps in shaping the sound and also aids the exhaust system in reaching its full potential. MIG-welded and crafted from aluminized steel, this muffler is a bargain. It does create slight vibrations in the interior, but for most folks, this is actually a pro.
Pros & Cons
A perfectly aggressive and satisfying tone
An ideal fit for high-performance vehicles
Large case profile (Delta Flow)
Tends to resonate on rough terrain
Verdict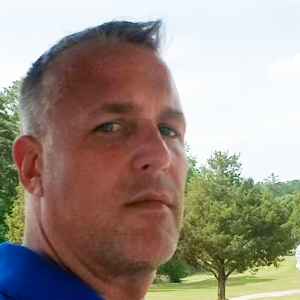 V8 drivers in the market for top-notch performance will like what FlowMaster has to offer. This muffler kills two birds with one shot: on one hand, it transforms the boring stock sound into a mighty growl. On top of that, it dampens it to comfortable levels. A great pick for high-performance trucks.
2. Thrush – Best Inexpensive Muffler with Good Sound for V8
Moving on with our list of the finest aftermarket mufflers, we have Thrush. This manufacturer is all about affordability and ease of use. That's right: 24214 is the least expensive unit on the list. It's two, three, or even four times cheaper than its rivals. But what will you get for such a low price? First of all, it is available in a long list of different lengths, inlet/outlet sizes, and designs.
Secondly, it is crafted from state-of-the-art heavy-gauge steel and is protected by a layer of powder coating. As for the actual tone, it's not that great. It's better than the factory sounds, but a little bit too "civilized" to my taste. Furthermore, Thrush is only compatible with a narrow range of vehicles. But, for such an attractive price, this muffler is still a crowd-pleaser.
Pros & Cons
Different styles and sizes at your disposal
Heavy-gauge steel + red powder coating
A highly affordable muffler
Could've had a "meaner" tone
Verdict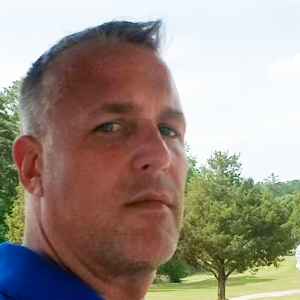 Are you in need of a new muffler, but don't have a big budget? Well, why don't you check out Thrush? This unit is incredibly cheap and won't leave your wallet empty. And while it doesn't sound like a champ, the decent build quality, durable materials, and flexibility make it an excellent pick.
3. MagnaFlow – Best Sounding Muffler for V8 Truck for Off-Road Use
Here's another big name that you can trust with your truck. The MagnaFlow muffler was fine-tuned and refined to be a perfect pair to a V8 engine. As a result, you get a strong, yet smooth tone that's equally good for off-roading and daily driving. This is achieved thanks to an acoustic fiber layer that ensures a deep growl as opposed to a noisy, frustrating screech that some mufflers have.
By the way, this is a 100% US-made product. It was designed with a strong aim on RAM, Dodge, and Ford mid- and full-size trucks. So, if you own one of those, you might want to put MagnaFlow on your list. It is backed by a limited lifetime construction warranty and boasts above-average durability. Sadly, it's not a direct fit for most vehicles and you'll probably have to cut, drill, or weld the muffler. Or, pay a mechanic to do all that.
Pros & Cons
Acoustic fiber ensures a very smooth tone
Manufactured in the US using local materials
Covered by a lifetime construction warranty
Might require some cutting/welding to fit
Verdict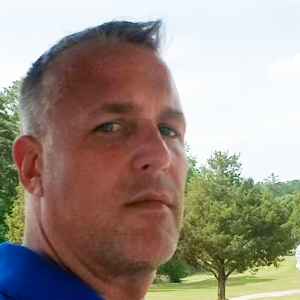 Despite the challenging installation, MagnaFlow is one of the finest aftermarket mufflers for V8 trucks. It is very smooth, controlled, and will serve you for many years. Built in the States, it is protected by a lifetime warranty
4. Cherry Bomb – Best Muffler for Aggressive Sound for V8 Truck
If you're a bit tired of the "politically correct" exhaust sounds, Cherry Bomb will, most likely, bring a smile to your face. The reason – it's got that vintage, roaring tone that old-school muscle and performance vehicles used to have. On top of that, it is engineered and tuned to maximize airflow in the exhaust system. That's right: although the muffler doesn't eliminate toxic fumes per se, it still plays a vital role in the filtration process.
Another big pro – Cherry Bomb is compatible with dozens of V8 motors. The installation process is smooth, straightforward, and can be done with a set of basic tools. My only complaint has to do with the so-called "drone" sound. It appears at 1900-2000 RPM when you're in the 70-75 MPH range. It goes away once you go into higher RPMs, though.
Pros & Cons
Roaring, muscle-car-like tone
Designed to boost exhaust airflow
Fits a long list of V8-powered trucks
Has a drone sound at 1.9-2K RPM
Verdict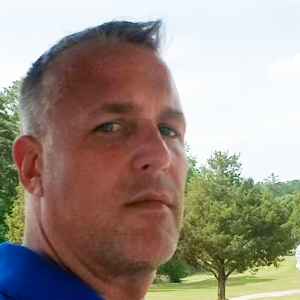 There's nothing like that retro growl from back in the day. If you're a big fan of that tone, Cherry Bomb will be right up your alley. It fits a wide range of trucks and boosts the air/gas flow in the exhaust tubes. It does have a noisy drone sound at lower RPMs, but it's not that big of a deal.
5. Borla – Best Muffler for a V8 Truck
Finishing up, we've got another top-notch third-party muffler to check out. I'm talking about the Borla unit that features a very sleek, refined design. It is built from high-quality materials and boasts superb engineering. That means the muffler easily withstands heat, rust, corrosion, and tiny rocks/debris on the road. You'll also be happy to learn that it creates very little vibration in the cabin, ensuring a quiet, comfortable ride.
Add fast, user-friendly installation, and you'll instantly see its appeal. This product isn't particularly cheap, though: it is the most expensive unit on the list. So, is it worth the extra price, or not? Well, if you do a lot of off-roading on your V8 truck, in the long run, Borla will compensate for that steep price tag. With that said, right here, right now, it's not much better than the other four mufflers we just checked out.
Pros & Cons
Premium construction/material quality
No resonance or vibration in the interior
Quick, simple installation routine
Expensive, compared to the market average
Verdict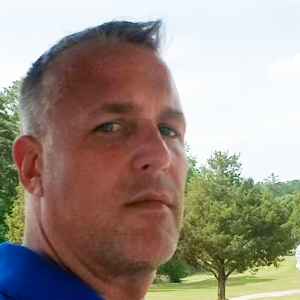 If you're looking for market-leading build and material quality, Borla will be a solid option. It's very easy to install manually, too. But, it costs a lot – a big turn-off for most truck drivers.
Buyer's Guide
Right now, there are thousands of different mufflers out there. You've got FlowMaster, Borla, MagnaFlow, and all the other market-leading brands offering a wide range of packages. I'm talking about different shapes, sizes, fits, diameters, and more. So, how do you find the ideal pick? What should you check before committing? Here are some of the most important factors that can "make it or break it" for a muffler:
Installation + Fitment
As we learned from the reviews, while most mufflers require very little skills to install, this isn't a universal rule. Sometimes, you come across a muffler that isn't an ideal fit with your truck. In that case, you can either try to make it work on your own (drill new mounting holes, trim the body, and more), or visit a repair/auto shop. Now, is there a way to ensure compatibility? There is, actually.
First, measure the diameter of your exhaust system; next, make sure it matches that of the muffler. Unless you've got a heavily-upgraded truck with a customized exhaust system, this method should do the trick.
Designs, Materials, and Certificates
The fumes in the exhaust system get pretty hot. That's why you won't see mufflers crafted from plastic (like fiberglass). Most brands go with stainless steel. And if it's covered by a thin aluminum coating, you can stop worrying about natural elements ruining your gear. As for the design, it will be dictated by your vehicle's layout. If it's a single-pipe setup (true for most trucks and SUVs), pretty much any muffler will do.
In contrast, a dual-exhaust configuration requires two mufflers to work properly. This mostly applies to racing or off-roading, though. For the average driver, this shouldn't even be a concern. What they should check the specs for is a smog certification. Without that, it will be impossible to register the vehicle – keep that in mind.
Pricing – How much is too much?
Is this your first time buying an aftermarket muffler? Then I bet you won't be able to guess the right price for it. One way to approach this is to establish how much you're ready to pay for it and go from there. Say, right now, you can get a solid muffler for as low as 45-60 US dollars. It will be crafted from reliable materials, easy to install and do a decent job of dampening the noise. The next price range is $60-100.
For that kind of money, you can expect premium materials, an extra layer of coating, and resistance to extreme heat. These units don't require maintenance and last for many years. And if you want a performance boost along with a stronger, more refined tone, be ready to pay 120-150 dollars or more.
The Sound: Aggressive or Smooth?
Well, it's entirely up to you to decide which way you wanna go with the muffler. If you're a big fan of off-roading and mostly drive the V8 truck through mud, dirt, and slush, it might be a good idea to choose a muffler that's got that mighty growl that makes you feel like the king of the jungle. On the other hand, unless you want to be in the center of attention all the time on a busy highway, buy a muffler with a milder tone.
A quick note: there's no telling how a certain muffler will sound unless you actually hear it. Manufacturers claim their units have the best tones, but that's a very subjective thing. And you can't exactly go to a local auto shop and ask the guys to test-drive the available products. So, one way to check a muffler's performance would be to find videos of it on YouTube. This isn't an ideal solution, of course, but it will, at least, give you some idea.
Conclusion
Most truck drivers don't give much thought to the muffler. They might not even know that it exists. However, once it fails, trouble follows. You simply won't be able to enjoy the road without the muffler keeping the noises at bay. Now, the factory unit is pretty decent; but, over time, it gets overwhelmed by rust and cracks. The good news is – an aftermarket replacement won't cost much.
And, it will be (relatively) easy to install. This is important: all five mufflers on today's list are crafted from premium-grade materials (aluminum or stainless steel). And, they are very effective at handling overly loud exhaust systems. Which brand should you trust, though? Pay extra attention to the pros, cons, and the verdict – they will help make an educated choice!