If your engine has been misfiring lately, I bet the spark plugs are to blame. No matter how good they might be, over time, even the sturdiest plugs tend to wear off. These tiny, yet very important parts create the necessary ignition that triggers the motor. Without a proper set, you'll be stuck in your car for hours, trying to get it to start. Now, heavy-duty trucks like the RAM 1500 might require a spark change sooner than a family hauler.
The reason – they put more pressure on the engine and all of its components when off-roading or towing. The following list includes five highly recommended spark plugs for Dodge RAM 1500 5.7 Hemi. They'll make every single penny you pay count and bring the powertrain back to its factory shape. Let's dig right in!
1. Bosch – Best Spark Plugs for Dodge Ram 1500
These plugs come pre-gapped for an optimum fit. You won't have to do any drilling or cutting. They cover the 2009-2018 editions of the 5.7-lit V8 Hemi engine, by the way. And, they are available in various colors, sizes, and styles. Different sizes fit different trucks and SUVs, while the style determines how many plugs are in the package. No matter which one you choose, superb anti-seize and corrosion protection will be a part of the deal.
This is achieved thanks to the nickel-plated shell. It features rolled threats that safeguard against rusting. The firing pin, in turn, is crafted from platinum, just like all the other important parts. These spark plugs aren't a US-made product, though: they are manufactured in Bosch's facility in China. Now, the quality is more than decent, but still not on par with the German plugs.
Pros & Cons
Advanced anti-seize protection
An easy fit for the 5.7-lit Hemi engine
Various colors and sizes at your disposal
Expert Recommendations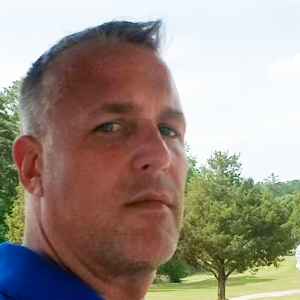 With these plugs, you can choose between different styles, sizes, and colors. Made of premium platinum, they will serve you for a very long time and won't be hard to install, thanks to a perfect fitment with the Hemi engine. Keep in mind, however, that they are made in China.
2. Mopar – Best Spark Plugs for (2009 – 2013) Dodge Ram 1500
If you only want the best for your Hemi engine, Mopar might have just the right set. These spark plugs are OEM-quality parts and perform accordingly. At the same time, they are crafted from nickel-copper alloy, which means the price-tag is more than affordable. So, yes, you'll get factory-level performance even on a tight budget. As for the installation process, it won't take much effort to install every single plug.
Speaking of that, the package includes 16 plugs – enough to get the 5.7-lit V8 Hemi started. And, they arrive in a protective box that does a fairly good job of keeping them nice and tight during shipment. However, I highly recommend checking the gaps before going ahead with the installation. Many buyers report that additional gap adjustment is necessary.
Pros & Cons
OEM-quality parts for factory-level performance
Straightforward installation with basic tools
The plugs are packed in protective boxes
You might want to check the gaps
Expert Recommendations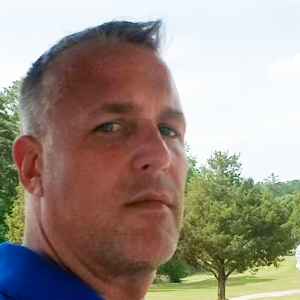 Looking for factory-quality parts but don't have a huge budget to spend? Then you should pay extra attention to what Mopar has in stores. These spark plugs perform like a million bucks, come in a pack of 16, and can be installed in a couple of hours with basic tools.
3. NGK – Best Spark Plugs for 2007 Dodge Ram 1500 Hemi
This right here is one of the most durable, reliable, and long-lasting spark plug sets on the market. It was specifically engineered for heavy-duty engine use and easily handles extreme temperatures, humidity, and other weather conditions and elements. The NGK plugs are crafted from iridium, and as we'll learn from the Buyer's Guide, it is naturally corrosion-resistant and boasts market-leading longevity.
You'll also feel a boost in towing and hauling capabilities, which is very important for heavy-duty vehicles. Last, but not least, when properly installed, these plugs improve the vehicle's throttle response, resulting in better acceleration. A quick note about the installation: while it's pretty straightforward, it does take a lot of time (up to four hours, or even more).
Pros & Cons
Improve performance in hauling/towing
Built to last; boast superb engineering
Boost acceleration for a better start
The installation takes up to four hours
Expert Recommendations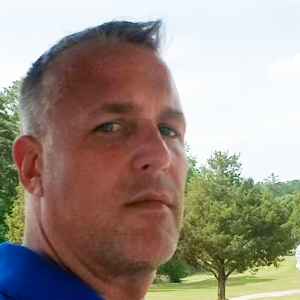 Despite the long, somewhat tedious installation process, the NGK spark plugs are a safe bet. They take the towing and hauling performance, and acceleration to the next level. Add market-leading engineering, and you'll get one of the best iridium plugs on the market.
4. Champion – Best Spark Plugs for (2002 – 2010) Dodge Ram 1500
Moving on with our list, let us take a quick look at the Champion sparks. They fit the earlier generations of the Hemi engine (2002-2010) and boast premium reliability and durability. On top of that, the copper core electrode significantly increases the lifespan, while the coated shell protects against rust and corrosion. Yes, these are copper spark plugs; so, don't expect them to last as long as platinum or iridium.
Another minor con has to do with shipment/delivery. While no quality control issues were reported, I do have to say that delivery may take a long time. If you're ready to wait for an extra day or so, you'll be rewarded by Champion's reasonable price, straightforward installation, and all-around solid performance.
Pros & Cons
Premium durability and reliability
Copper core center increases the lifespan
Coated shell: keeps rust/corrosion at bay
Delivery can take a while
Expert Recommendations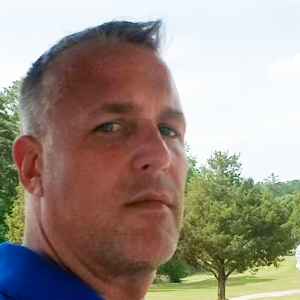 As far as the best copper alloy spark plugs go, the Champion set is one hell of a deal. The delivery times are somewhat slow, though. Fortunately, that's well-compensated by the durable, reliable center electrode, shell coating, and advanced heat control for added longevity.
5. Autolite – Best Recommended Spark Plugs for Dodge Ram 5.7 L
Here, we have the cheapest pack of spark plugs for the 5.7-lit V8 Hemi engine. It arrives in a set of four and offers excellent value. First of all, the installation process is as easy as it can be. You won't even have to follow any instructions, as everything is pretty much self-explanatory. Besides, these plugs take very little time to arrive, which is also a big pro. Now, to keep the price to a minimum, Autolite manufactures this product in Mexico.
The quality is top-grade, by the way – you don't have to worry about that. However, while these plugs do introduce some positive changes to the powertrain, the same can't be said about the mileage. Fuel efficiency will pretty much be the same both on even and rough terrain.
Pros & Cons
The installation process takes +/- one hour
One of the most affordable plugs out there
Market-leading shipment and delivery times
No big improvements in fuel efficiency
Expert Recommendations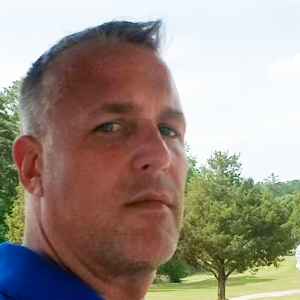 Autolite appeals to a wide range of potential customers with a low price, friendly, easy installation, and fast delivery times. The boost in fuel efficiency won't be particularly big, but the engine will start to work flawlessly, without any "hiccups" upon acceleration, gear shifts, and up-hill performance.
Buyer's Guide
Getting a new set of spark plugs won't be a problem: there are literally dozens, if not hundreds of options on the market. It can, however, be hard to find the one and only pack that carries the best value. That's where this guide comes in. When shopping for plugs, there are four key aspects that you'll need to bear in mind. I'm talking about the material, the package, protection level, and gapping. Read on to learn more.
Pre-Gapped or Not?
Some spark plugs arrive gapped, and that's usually a good thing. This means they were specifically "tuned" to fit a specific vehicle (yes, different cars need different gaps). However, the gap can (and does) change over time, especially when the plugs are stored away in a cold, humid area. Thus, you'll probably have to introduce some adjustments when you receive the package for a smooth, no-hassle installation.
The gap range for modern-day cars goes from 0.024 to 0.071 inches. Refer to the user manual to find the exact recommended setting for your model, year, and engine. If the gap is too small, the spark generated by the plugs won't be strong enough, resulting in a drop in performance and fuel efficiency.
Corrosion and Anti-Seize Protection
Without protection against chemicals and moisture, plugs won't work properly. Eventually, corrosion/rust will take over, forcing misfires, poor mileage, and more. The #1 task of anti-seize is to prevent seizing and galling. Now, most best-selling spark plugs have at least some sort of coating. And the most advanced ones don't even need a "traditional" coating. For example, the Bosch plugs from the list feature a nickel-plated shell.
It keeps corrosion and rust at bay. The Champion set, in turn, implements the company's trademark Ultraseal technology that provides superior corrosion resistance.
The Material
This is arguably the most important factor to consider when choosing a new set of plugs. Right now, the market is dominated by three types of spark plugs. Let's take a closer look:
Iridium. In most applications, iridium serves as a hardening agent. It's one of the hardest, yet most brittle metals on the planet. It's also an extremely rust-resistant element. Iridium sparks last for a very long time and can go on for up to 75K miles because they easily handle extreme temperatures.
Platinum. Here, we have the "golden middle". Platinum is relatively affordable and almost as effective and durable as iridium. In many ways, it is similar to silver and is highly unreactive. Plugs crafted from this material serve for 55-70K miles on average. Double-platinum plugs are also common, and they last longer.

Copper Alloy. Copper is cheap, flexible, and versatile. It's very easy to mix with other materials, which makes it rather popular in construction. We use the term "copper alloy" to describe alloys where copper is the main component. For spark plugs, copper-nickel alloys are quite popular. They're not very durable, though, and only last for 15-20K miles.
The Package
Did you know that different engines require different numbers of spark plugs to work? That's right, and many drivers are often confused by this. Here's the deal: each cylinder usually needs one spark plug to run. So, a V6 needs six plugs, while a V8 – a set of eight. However, in the case of the Hemi series of motors, you'll have to get two plugs for each cylinder. Yes, that means a pack of sixteen for the 5.7-lit V8.
Keep this in mind when ordering new plugs and make sure you've got the right number. Otherwise, you won't be able to start the car and will be forced to wait for another delivery to arrive. The good news is – most companies sell big sets for cheap (I'm saying they'll cost you less in contrast to buying all the plugs separately). As I already mentioned, Mopar is the only 16-pack brand on today's list.
FAQ
How often should I Replace the Plugs?
The good news is – spark plugs don't need to be replaced very often. They can serve you for many years without wearing out and causing misfires. Of course, the exact lifespan depends on many factors, including the car, the engine, the area that you live in (I'm talking about the weather conditions), and more. On average, most brands recommend installing a new set once you reach the 30K miles threshold.
Other plugs can go on for much longer, as we learned in the Buyer's Guide. So, it's up to you to decide whether you need a long-lasting, yet expensive pack, or if you'll be better off with something cheaper. In any case, sparks are very easy to install manually, without any help.
How do I know it's time for a Replacement?
There are several signs of worn-out plugs that indicate it's time to get a new set. Here they are:
Hard start and misfire. If the vehicle doesn't start immediately and it feels like it's really struggling, that's a clear sign of bad plugs. Erratic performance and misfire – that's what you should look for. Read also here Why Car Shakes When Starting.

Bad performance. The spark generated by the plugs is necessary for acceleration and gear change. So, if they're not performing at their best, the engine will be laggy and draggy.

Rattling sounds. Do you hear rattling and knocking sounds when trying to get the engine started? That's probably the pistons.

Worsened fuel efficiency. Worn-out spark plugs are also known to negatively affect the MPG ratio.
Will a New Set of Spark Plugs Improve Performance?
On top of strong, reliable performance, a brand-new set of aftermarket plugs will also introduce a couple of extra "perks". First of all, you'll get better fuel economy. Misfire can drop fuel efficiency by 30% – that won't happen with proper plugs. A smooth start is another pro. You can forget about sluggish, jerky engine starts. Last, but not least, newer plugs result in less air pollution.
Are Spark Plugs Expensive?
Well, the price-tag is dictated by many factors, as I mentioned in the Buyer's Guide. The material, coating/protection quality, and the brand shape the final price-tag together. The good news is – you can get a decent pack of eight spark plugs for 30-50 US dollars, which is a rather fair price. Yes, the market is full of cheaper offers, but I wouldn't rely on them too much.
Recommended Spark Plugs for Dodge Ram 1500 5.7 Hemi (Updated March, 2023)
Product
Product Information
View on Amazon

Editor's Choice

1) Bosch Platinum Spark Plug

Best Features:
– Rolled threats provide anti-seize protection
– An optimal fit for the Hemi engine
– Available in different colors and styles
Type: Double Platinum spark plugs
Engine: 5.7 L
Compatibility: (2009 – 2018)

2) Mopar Spark Plugs

Best Features:
– Authentic parts: just as good as the factory setup
– Fast and straightforward installation
– Neatly packed to avoid damage during shipment
Type: Nickel spark plugs
Engine: 5.7 L
Compatibility: (2009 – 2013)

3) NGK Spark Plugs

Best Features:
– A good choice if you do a lot of towing
– Well-built and durable – quality engineering
– Greatly improve the throttle response
Type: Iridium spark plugs
Engine: 5.7 L
Compatibility: (2009 – 2013)

4) Champion Spark Plug

Best Features:
– One of the most dependable plugs out there
– Copper core center electrode for longevity
– Strong corrosion resistance thanks to a coated shell
Type: Copper spark plugs
Engine: 5.7 L
Compatibility: (2002 – 2010)

5) Autolite Spark Plug

Best Features:
– Take very little time to install on your own
– Affordable, and with a good value
– Fast delivery within the United States
Type: Platinum spark plugs
Engine: 5.7 L
Compatibility: (2002 – 2008)
Conclusion
And that's all I wanted to share with you, dear friends, about spark plugs. They are an integral part of any modern engine, and it simply won't work without a proper set. I took my sweet time testing every single spark plug from the comparison table. So, if it's time to get new ones, don't hesitate to commit to any of the five sets we reviewed today.
To learn more about them, check the Buyer's Guide and the FAQ section. There, you'll find all the necessary information on what to look for in aftermarket spark plugs, what is the best material, how often you should change the plugs and more. As always, if you've got some more questions, don't hesitate to ask in the comments section. I also welcome you all to share your personal experiences!