What's the deal with bed covers? Why would you even want to protect the tonneau of your Colorado? I have three major reasons for you. Most importantly, the cover will keep natural elements from ruining your cargo. If you carry sensitive or fragile goods, you gotta secure them from rain, snow, dirt, dust, and debris. Without a bed cover, all your stuff will be exposed and at the mercy of Mother Nature.
And, even if you're driving around cargo-free, natural hazards will still damage the actual bed. And trust me – you don't want to end up with a rusted or scratched tonneau. Last, but not least, covers protect against thieves. Alright, with that out of the way, let's check out the candidates for the Best tonneau cover for Chevy Colorado!
Can you go through a Carwash with a Soft Tonneau Cover?
The short answer – yes, you can. With most brands, you won't have to worry about damaging the soft cover at typical car washes. Plus, the covers are usually strong and resistant enough not to let any of that soapy water soak through and ruin the cargo. However, this isn't a universal rule, meaning you need to always check this before making a purchase. The best way to do that is to get in contact with customer support.
They might tell you to remove the cover for safety. In contrast, most hard bed covers (especially the folding ones) easily handle all the water and even the harshest brushes at a typical ten-dollar automatic wash. Now, the least harmful option for soft covers is the so-called touchless car wash. Soft-touch is also a decent pick. Spinning brushes, in turn, are the worst.
Best Tonneau Cover for Chevy Colorado Review
1. BAK BAKFlip MX4 – Best Hard Folding Tonneau Cover Chevy Colorado
You can't go wrong with BAK – this company has been in the business for decades. And, they've perfected the original "formula" with the introduction of the MX4 cover. One of its biggest selling points is the dual-action tailgate seal. First of all, it provides 100% access to the bed; plus, it is very easy to operate with one single hand. On top of that, since this is a hard folding cover, you can transport cargo on it.
With a maximum weight capacity of 400 pounds, it's quite impressive. The list of pros also includes a scratch-, UV-, and water-resistant surface with a long lifespan. Add a hassle-free warranty, and you'll see why I decided to start with BAK. The only downside has to do with the rubber seals. They're of low quality and tend to leak when it's pouring outside. This can be fixed with some adhesive, though.
Pros & Cons
Dual-action tailgate seal
Can carry up to 400 pounds of extra weight
Backed by a hassle-free warranty
Expert Recommendations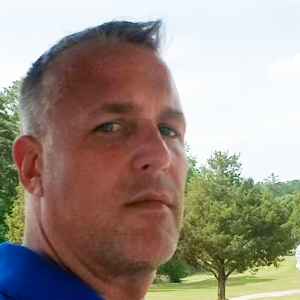 Covered by a warranty, capable of carrying lots of goods, and equipped with an advanced tailgate seal, the BAKFlip tonneau cover is a safe bet. It looks great and provides easy access to the bed. The cover does have some issues with the rubber seals, but it's not a very big deal.
2. Lund Genesis Roll Up – Best Soft Roll Up Tonneau Cover Chevy Colorado
Moving up with the list, let's see what Lund has to offer. Genesis is a soft rolling cover that comes at a very affordable price. So, if you're on a tight budget, it might be the best deal for you. The company provides outstanding customer support and is always willing to help with any potential issues. Another big pro is the fast and user-friendly installation routine. You'll be done in 20-30 minutes at a slow pace and with a basic toolset.
The material quality, engineering, and roll-up mechanism are up to the task as well. Genesis isn't a perfect bed cover, though, especially when it comes to security. While it does a fairly good job of protecting the cargo from the weather, it's not very strong against thieves. Soft roll-ups are easy to penetrate, and Lund is no exception.
Pros & Cons
Fast, simple, straightforward installation
Excellent customer support (US)
Available at an attractive price
Not very safe against thieves
Expert Recommendations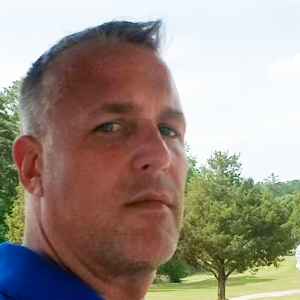 While the Genesis cover isn't particularly reliable, it doesn't have a long list of pros. Those include a low-budget price, user-oriented support, and quick, no-hassle installation. In many ways, it will be a great first-time tonneau cover for most Colorado drivers that live in safe areas.
3. TruXedo Sentry CT – Best Hard Roll Up Tonneau Cover Chevy Colorado
Next up, we have another worthy cover, this time by TruXedo. Sentry CT is like the golden middle between the previous two products. This is a hard roll-up cover: it's equally reliable, durable, safe, and won't cost you a fortune. It comes with an extra latch that prevents thieves from hijacking the cargo. The quick-release mechanism, in turn, allows you to remove the cover in seconds.
To install it, just mount it to the inside of Colorado's bed. Blacked out and with a smooth surface, Sentry CT looks pretty great on Chevy's truck. Oh, and TruXedo sells it with a five-year warranty – a standard deal for most tonneau covers. Sadly, quality control isn't very great and some buyers complain about low-quality seals and misaligned rails, but that's pretty much it.
Pros & Cons
Includes an extra latch for security
Quick-release mechanism
Covered by a five-year guarantee
Lacks proper quality control
Expert Recommendations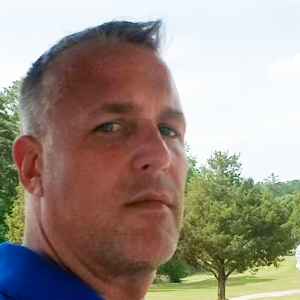 There's very little not to like about the TruXedo hard roll up cover except for the minor QA/AC issues. It is silky smooth, highly secure, and won't take long to install or remove. Plus, it comes at a reasonable price and fits Colorado like a glove, which is also very important.
4. oEdRo – Best Soft Tri Fold Tonneau Cover Chevy Colorado
If you're worried that the bed cover will let water in no matter how advanced it is, oEdRo might be worth your attention. Thanks to the premium-quality, ultra-layer PVC, it has proven in numerous tests to be weather-proof. This cover is also highly effective against dust and debris. The aerodynamic design deserves our praise as well. It makes the cover fit perfectly onto the bed and look like a part of the Chevy.
On top of that, it improves the truck's fuel efficiency and even gives the powertrain a slight boost. Last, but not least, you'll get a tiny LED light for the bed as a bonus. On the downside, the cover doesn't provide full access to the bed. While you will be able to reach pretty far, it still won't be 100% access as with the other four covers on the list.
Pros & Cons
Double-layer PVC: 100% weather-proof
Comes with a bonus LED light for the bed
Aerodynamic design boosts the MPG ratio
Doesn't provide 100% bed access
Expert Recommendations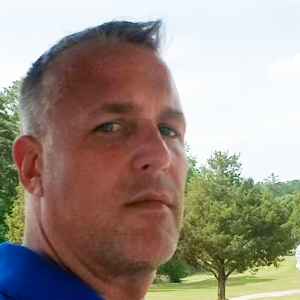 Strong protection against the weather and the advanced aerodynamic design (better fuel economy) are oEdRo's biggest selling points. It even includes a LED light to illuminate the tonneau. Sadly, you won't get full bed access.
5. RetraxONE MX – Best Retractable Tonneau Cover Chevy Colorado
Alright, here's one of the most expensive aftermarket bed covers for the Chevy! RetraxONE is known for creating top-of-the-line products, and MX is a clear example of that. The first thing that'll probably catch your attention will be the superb-quality powder coat (matte) finish. It gives the truck a very trendy, edgy touch and protects the cargo from a long list of hazards. The low-profile design is another advantage.
It provides a firm seal – great for anti-weather and anti-theft protection. Overall, MX is incredibly sturdy and reliable – it won't let you down on an off-roading trip. This is achieved thanks to the compact canister that minimizes harmful contact when the cover is rolled. Again, this isn't a cheap cover, and that's its biggest downside.
Pros & Cons
Patented low-profile design
Premium matte powder-coat finish
Includes a protective canister
Expensive, compared to the market average
Expert Recommendations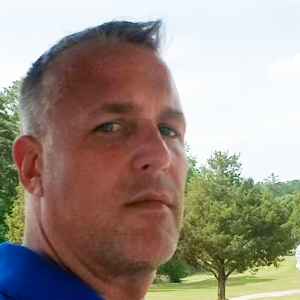 If you put quality and reliability first, you'll find MX to be a worthy investment. It is expensive, no doubt there. But, the protective canister, ultra matte finish, and low-profile design make it all worth your while.
Buyer's Guide
Ok, now that we've familiarized ourselves with the best third-party Colorado covers on the US market, it's time to talk about what sets a great cover apart from a bad one. Most importantly, it needs to be compatible with your truck. Next, you gotta consider the engineering/material quality, the design, security, and, of course, the price. Once you weigh in all these factors, it will be much easier to make the right choice.
Make Sure It Fits Your Chevy
Question #1: how can you ensure 100% compatibility? The quickest and easiest way is to check the official specifications. This is the first parameter that all manufacturers indicate. And, while there are lots of decent-quality covers with the so-called "universal" design, I strongly advise buying a bed cover that was designed with two or three trucks in mind. That way, the chances of it being an ideal fit will be higher.
Another thing: no tonneau cover will be compatible with every single Colorado generation. That's right: if you're driving a newer ride, pick a cover that was designed for the 2015-2021 models. In fact, brands that claim their covers can be easily installed on brand-new editions and Chevy trucks decades ago shouldn't be trusted. The finest covers take very little time to install – 15-20 minutes – and don't require any extra tools, drilling, or trimming.
Check the Build and Material Quality
Moving on, let's discuss materials and construction quality. Now, depending on the cover type (rolling, folding, soft, or hard), the used materials will be different. For soft covers, vinyl is the way to go. I would recommend buying a cover that's crafted from marine-grade vinyl. Hard covers, in contrast, are almost always crafted from aluminum panels (but with a finish, of course) that are more durable and reliable.
As for the build quality, when the latches, clamps, and rails are poorly engineered and manufactured, that will lead to unwanted consequences. Again, aluminum (or stainless steel) is the best option, as it's naturally resistant to rust and lasts for a pretty long time.
Choose Between Rolling and Folding Covers
Next up, you'll have to decide between two different designs/styles. We've got rolling and folding covers, each with its pros and cons. The biggest advantage of rolling covers – they take little time to install and remove. Plus, they always provide 100% bed access. On top of that, they're cheaper. But, folding covers are more reliable and have a large lifespan; besides, they're more secure and have an "expensive" look.
Hard vs. Soft
That's not it for the different cover types! Along with rolling vs. folding, there's also a choice between hard and soft. These are pretty self-explanatory. Hard covers are stronger, can take more "beating" and are even harder to break into. Plus, hard folding covers can carry extra weight. However, they're not exactly affordable; so, a folding soft cover might be the best compromise for many drivers.
Don't forget about Security
What if someone tries to break into your bed and steal the cargo and you're not around to scare them away? Well, that's why security systems were invented. If you're looking for a balance between ease of use and protection, retractable covers will be a great choice for you. And if you want more security, one-piece hard tonneau covers are the answer. They overlap the tailgate, and the only way to access the bed is if the cover is unlocked.
Find the Right Price for your Budget
Mostly, this comes down to how thick or thin your wallet is. That's why it would be best to figure this one out in advance and determine how much you're willing to pay for a tonneau cover. The cheapest products are available for +/- $200. I'm talking about soft rolling covers, of course. If you see a soft folding cover that costs this little, don't even consider it, as it will bring you more trouble than joy.
The most expensive covers are the hard folding ones. They usually come in at 1000+ US dollars, but last forever and turn out to be a reasonable investment in the long run. The "happy medium" – soft folders and hard rollers – can be yours for $500-600, depending on the material/build quality, design, and warranty. Speaking of that, a 5-year hassle-free replacement guarantee will be a very good reason to choose one cover over the other.
Factors to Consider While Buying Tonneau Cover for Chevy Colorado
In the guide, we talked about the importance of compatibility, build/material quality, security, and cover types. Plus, we went over pricing and figured out what you can buy with different budgets. What else is there to keep in mind when shopping for a new cover for the Colorado truck? Weather protection, of course! This is the #1 job of any tonneau cover: to keep all the natural hazards from damaging the goods.
Now, I always recommend considering the area that you live in before making a purchase. The reason – most covers don't provide 360-degree protection against all known elements. True, there are some really expensive (usually, hard folding) covers that can easily withstand anything from the sun to hail and mud. However, the cheaper ones are usually great at one thing. If you live in a rainy area, choose a cover that's waterproof.
The specs should include "perimeter sealing" or "weather-tight seals". Drivers in the sunny states, in contrast, must look for protection against UV rays. More specifically, see that the aluminum panels, the vinyl, and the hardware are properly coated to withstand the burning sun rays. Another important thing to keep in mind: if the bed area isn't always enough for you, and you need some extra "room", go with a hard folding cover.
It will be able to carry 100-200 pounds of goods, which is exactly what most drivers are after. The finest covers can carry twice as much (up to 500 lbs. actually) and will be the right investment for extended capacity. Just don't forget to buy some straps to secure the cargo; otherwise, it will fall off in the middle of the road!
Oh, and remember that in the states of Indiana, California, and New York, it's actually illegal to ride in the truck bed. Plus, it is against the law to drive around with an open cover. Some states require putting a flag on the cargo – you'll be fined if a police officer catches you without one.
Is a Tonneau Cover Worth It?
The short answer – yes, it's absolutely worth it. This is especially true if you're not just a camper or off-roader but transport goods for a living. Without proper protection, the cargo will get overwhelmed by natural elements. Mostly, I'm talking about the rain, but snow, nasty winds, dust, and pollen can also ruin it for you. And, with the way climate is in most American states, one can never predict the weather.
With a bed cover, you won't have to worry about that anymore. Even if it's a soft rolling cover (available for 200-300 bucks), it will do a great job of protecting the cargo from nature. And trust me: in the long run, the cover will be one of the best aftermarket accessory investments. Now, most drivers only think about protecting the goods, but they forget how important it is to safeguard the actual bed as well.
If you tend to leave the truck out in the open all the time or drive around in harsh weather with an empty bed, that will have a catastrophic effect on the tonneau. It won't happen in one night, of course, but, over time, water (rain, snow, humidity), debris, and, of course, the sun (UV rays) will damage the bed, making it look really old. Peeled-off paint and a rusted surface is NOT what you want for the bed!
Finally, anti-theft security is another big pro of bed covers. As we already learned in the intro and the Buyer's Guide, soft covers are the least secure option. But, they will still scare away some potential thieves. So, again, tonneau covers are, indeed, worth it, but only for a person that really needs them. If you only use the bed to carry groceries from the local store, a cover will be an overkill and, in many ways, a waste of money.
Are Tonneau Covers Easy To Remove?
This largely depends on the cover type. For example, rolling covers are much easier to remove than hard folding ones. Why is that, though? Let's talk about that in more detail! So, soft rolling covers are made from leather-grain fabric or vinyl. And, while heavy-duty vinyl is what most brands go for to ensure strong protection against the weather, it's still a very flexible material, one that's easy to work with.
Another big factor is security. Soft "rollers" are usually secured by a set of latch clamps that take seconds to remove. On one hand, that's bad news for Colorado drivers that carry precious cargo in the bed. But on the bright side, this makes the cover easy to operate, even with one single hand. So, it's up to the driver to make a choice: do they want top-notch security or ease of use?
Hard covers are a lot more secure, but take more time to remove (and to put back on). Say, if there's a lock + key mechanism – the most secure system for any cover – you'll have to use the key to unlock the cover and "handle" the lock before removing it. Besides, hard covers feature metal plates, and while they're mostly crafted from lightweight aluminum, you still gotta be very careful when removing them. Ask a buddy for help if the panels pose a challenge.
And remember: sometimes, it's enough to just take the actual cover off. In other cases, you'll have to get rid of the hardware as well (the side rails, for example). Check the cover's installation guide for detailed instructions. As for the tools, a screwdriver, a wrench, and some protective gear (gloves and goggles) should be enough.
On a soft cover, the hinges to the C-lamps are secured by a set of bolts – use the wrench to remove them. After that, you can "disconnect" the cover from the rails. Next, grab that screwdriver to dismount the rails. The same technique will work with hard covers as well. But, again, they're a lot heavier and include more advanced security systems which also take time to remove.
But wait – why would anyone want to deliberately get rid of the cover? Well, unless the cover provides 100% bed access, if you decide to carry something big and bulky (like a couch), the cover will get in the way and "steal" precious bed space. Or, maybe you got a fancy cargo management system, like the RamBox, and want to install it. And if the tonneau cover is old, dirty, and worn out, and it's time for a replacement, that also calls for removal.
Conclusion
Alright, that concludes our journey into the world of the finest bed covers for Colorado. As a Chevy truck, it was specifically designed for driving through challenging terrain and carrying cargo. However, while it's crafted from premium-grade materials and easily withstands harsh weather, the same can't be said about the tonneau. That's why bed covers are so popular! Today, we checked out five outstanding offers from big brands.
TruXedo, BAK, RetraxONE, and the other two manufacturers are worth your hard-earned bucks. They did a great job with the tonneau covers. In the detailed reviews, we talked about their advantages and disadvantages. In the buyer's guide, I introduced you to the 101 of picking the right cover. Use this information to find that one and only product for your truck!