Do you know what a RamBox is? Crafted exclusively for the world-famous Dodge trucks, it's an advanced cargo system that's built into the bed. Lockable and engineered from heavy-duty materials, it's virtually impossible to break into. The drain plugs easily handle extreme weather, while the included lights make it easier to use the box. However, you'll still need a tonneau cover to secure the rest of the bed.
And, it can be a bit tricky to find the right fit: you can't just blindly buy the first cover you like, as it might not be compatible with the RamBox. So, join me, and let's begin our search for the Best tonneau cover for RamBox. I tested more than a dozen market-leading products and selected the following five units as my top picks. Check them out!
Can you use a Tonneau Cover with RamBox?
Yes, of course! It all comes down to compatibility: making sure the bed cover is a match with the RamBox. If it's not a perfect fit, you'll have a very hard time trying to make it all work. The first thing to check is the make, model, and year of your RAM 1500 truck. Next, the bed size needs to mirror that of the box. Otherwise, you'll have to trim the bed cover and it still won't be a tight fit.
The good news is – the recent RamBox systems are compatible with soft, hard, folding, rolling, and retractable tonneau covers. So, keep your eyes open, and double-check the specifications before making a purchase. The RamBox will carry all your tools, while the cover will secure the equipment that you carry in the bed. Together, they'll be the ultimate solution against harsh weather and thieves.
Best Tonneau Cover for Rambox Review
1. Gator ETX – Best Tonneau for Rambox
Alright, let us begin with one of the most user-friendly bed covers out there. Designed with the RamBox in mind, ETX will take you 5-10 minutes to install. Compared to units that require hours of labor before you can lay everything properly, that's a pretty impressive result. Just clamp the rails on, and that's pretty much it. Another standout feature is the high-quality perimeter sealing: it makes the bed 100% waterproof.
More importantly, the Gator cover is available at a very attractive price. Compared to the market average, it is, indeed, cheaper, but the fitment, performance, and looks are on par with the finest tonneau covers. There is one downside, though, and it has to do with bed access: you won't be able to reach into the furthest corner. But, that's a minor price to pay for the long list of pros.
Pros & Cons
Perimeter sealing – extra anti-weather protection
Only takes a couple of minutes to install
Available at a very affordable price
Doesn't provide full bed access
Expert Recommendations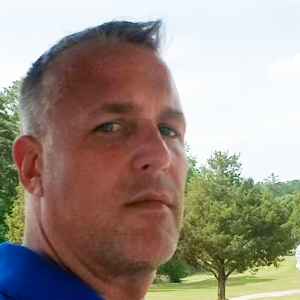 If you're looking for a RamBox-friendly tonneau cover that's easy to install, looks sleek, and is capable of keeping the harshest rain at bay, Gator will be a worthy investment. Plus, while it doesn't provide 100% bed access, the affordable price makes it all worth your while.
2. TruXedo Lo Pro – Best Roll Up Tonneau Cover for Ram 1500 with Rambox
Next up, we've got TruXedo with a brand-new cover for the 1500 truck. It features the same trademark low-profile design that this company's accessories are known for. It adds in aerodynamics and even provides a slight gain in HP/torque and the MPG ratio (miles per gallon). On top of that, Lo Pro features aircraft-grade aluminum bows. If you live in a northern area and worry about piles of snow ruining the cover, these bows will handle that easily.
Sadly, while the overall construction is truly top-notch, the tension-adjustment system is far from perfect. First of all, it can be a bit tricky to use. Secondly, it's not very reliable in terms of the build quality. On the bright side, the lifetime guarantee is pretty great. Customer support is on point as well: they get in contact quickly and do their best to help clients with replacements.
Pros & Cons
Trademark low-profile, aerodynamic design
Aircraft-grade aluminum bows for durability
Backed by a lifetime no-hassle guarantee
Faulty tension adjustment mechanism
Expert Recommendations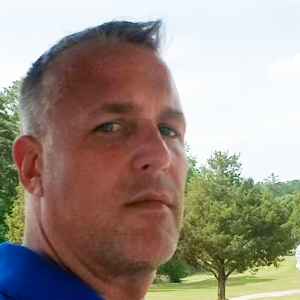 Despite the average-at-best tension adjustment unit, Lo Pro is still a safe bet if you drive a RamBox Dodge truck and need a reliable bed cover. The low-profile design, premium-grade bows, and user-oriented lifetime warranty turn the TruXedo cover into a must-have for most drivers.
3. RUGGED LINER E-Series – Best Hard Tonneau Cover for Rambox
In contrast to the previous two products, this one's all about security. E-Series is a hard, folding tonneau cover, and that automatically means it will be tough to penetrate. This is achieved thanks to the ultra-strong panels crafted from aluminum cores and skins. The frame, in turn, is powder-coated and wear-resistant. Double-layer sealing is also a big pro. Next, while the tailgate clamps aren't the best solution against thieves, they do keep the cover tight.
And one more thing: Rugged Liner comes almost fully assembled and doesn't require any extra tools for installation. Thus, you'll be done with the whole thing in 20-30 minutes. Removal will take even less time (+/- 10 minutes at a slow pace). What I didn't like about E-Series was the user manual. It isn't very helpful and includes vague instructions. So, it might be wise to skip it and handle the installation manually.
Pros & Cons
Double-layer sealing for added security
Premium-quality tailgate clamps
Arrives pre-assembled with no loose parts
The included instructions are rather vague
Expert Recommendations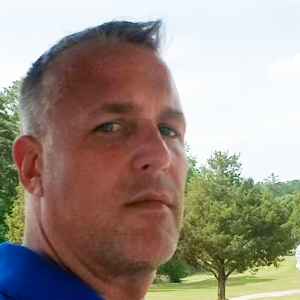 The brick-strong aluminum panels, powder-coated frame, and double-layered sealing make Rugged Liner a top-quality tonneau cover. The easy-to-operate tailgate clamps, along with the pre-assembled design are an even bigger reason to consider EH-D6509 over the competition.
4. Extang Trifecta 2.0 – Best Soft Folding Tonneau Cover for Rambox
And here we have what you might call a "golden middle": Extang Trifecta is a soft cover, yet it's a folding one. That means it will be very strong against natural elements and still easy to operate. This is achieved through the superb-quality leather-grained fabric. It performs quite well against water, dust, and UV rays. Plus, this is a US-made product – designed, engineered, and tested for the American climate.
The cover is available in a long list of various styles, sizes, designs, and colors. So, I'm sure that most RAM 1500 drivers with a RamBox will find a perfect fit for their trucks. There is a minor flaw with Trifecta 2.0, however, and it's the rear clamps. They're not on par with the rest of the cover in terms of build quality. They're not very sturdy and might break when not treated carefully.
Pros & Cons
Leather-grained fabric: strong against UV rays and dust
Available in many different colors, sizes, and styles
Designed and engineered in the United States
Expert Recommendations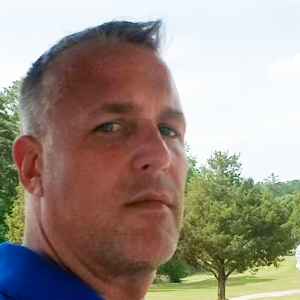 In many ways, Extang is the best soft folding bed cover for a RamBox-equipped 1500 truck. Crafted and tested in the States, it will keep the cargo safe from any natural hazard you can think of. Plus, it is available in a wide range of sizes and designs that fit the RAM like a glove.
5. Syneticusa – Best Retractable Tonneau Cover for Rambox
Ok, with the soft and hard rolling/folding covers out of the way, let's check out a retractable bed cover by SyneticUSA. The compact storage canister houses the cover and prevents it from "piling up" on itself. Plus, the package includes a set of drain tubes that make sure no water gets into the bed or the canister. You'll have to make holes into the tonneau for these tubes, though, and that is the biggest downside.
As for the pros, SyneticUSA features a highly secure key-lock system that will make it very hard for thieves to access your cargo. The powder-coated aluminum plating (textured black finish) is also a big advantage over the competition, as it safeguards the bed against rain, snow, wind, and dirt, among other things.
Pros & Cons
Powder-coated aluminum plating
Comes packed with drain tubes
Premium-quality key-lock system
Required drilling holes in the bed
Expert Recommendations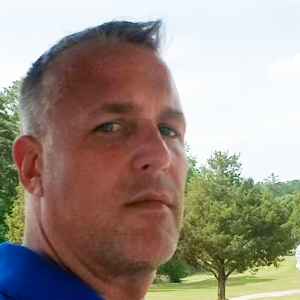 Drivers in the market for a RamBox-compatible retractable bed cover should put SyneticUSA on their lists. The matte-coated aluminum plates, top-of-the-line locking mechanism, and drain tubes make it an even more attractive deal. Just remember that the tubes require drilling holes into the tonneau.
Buyer's Guide
If you'd like to learn more about tonneau covers and how to differentiate between good and bad products, this guide is for you. We'll take a quick, yet thorough look at the most important aspects of a bed cover for the RamBox. We already talked about fitment earlier in this review, which is why the focus here will be on engineering quality, ease of use, protection, security, and pricing.
What's the Best Material for Bed Covers?
Let me say right from the start that there aren't that many options out there. For soft roll-up covers, leather-grain fabric and vinyl are the most common materials. With vinyl, look for "marine-grade" and "heavy-duty" in the specifications. That means it will be effective against water, snow, debris, and heaps of dust. As for hard covers, they usually have two layers for extra durability and protection.
The core panels are crafted from aluminum (sometimes, stainless steel) and do all the heavy lifting. But, if it's a premium-grade product, you'll see vinyl or leather pressure-bonded to those panels/slats. As for the hardware, aluminum and steel are, once again, the preferred choice. Sometimes, engineers use plastic to save on the production cost, but this isn't a particularly reliable or sturdy material.
How Long Should the Installation Take?
Ideally, you should be done with the process in five minutes. For that, the cover needs to arrive pre-assembled. That way, there will be very little left for you to do except to place the cover evenly over the bed and secure the clamps. And if the different parts arrive separately, make sure the package includes all the necessary hardware. In such a scenario, you'll be done with the installation in 20-30 minutes, an hour tops.
This is important: before thinking about the installation, check for compatibility like we just talked about. If the cover isn't a 100% fit for the bed size and doesn't go along with the RamBox, you'll be in big trouble. What I mean by that is you'll have to drill new holes in an attempt to secure the clamps or maybe even trim the fabric a bit. In that case, the whole thing will take 2-3 hours, or even longer.
Anti-Theft Security: Keys or Latches?
Latches are the most popular, yet the least secure locking mechanism for any modern-day truck. No matter how strong the RamBox is, it won't be able to protect the rest of the cargo in the bed. So, if security is your biggest concern, I would recommend a key + lock system, like the one in the SyneticUSA cover. A locking tailgate is the next big thing. When secured properly, it will also be very hard to break into.
Even if there are no locking systems in place, an aluminum plate will always be a better choice than a piece of vinyl or fabric. Pull-cable release, latch clamps, rotary latches, and trigger latches are all pretty weak in terms of anti-theft protection. But, they are very easy to operate and if your RAM 1500 truck has a locking tailgate, these might be a worthy option.
Are $200 Tonneau Covers Worth it?
The short answer – yes, they are, but only if we're talking about soft roll-up covers. In fact, 200 bucks is a pretty decent starting point for these covers, with 300-400 being the cost of premium-quality units. However, if it's a hard folding cover, anything that costs less than 700-800 dollars will probably not be a wise investment. Hard "folders" are the most expensive option on the table, and to keep the price that low, the engineers will have to save on the materials.
As mentioned, plastic for the hardware is bad news; the same is true for the panels and everything else in between. For hard folding covers, $900+ is the right place to start. Hard rolling and soft folding covers, in turn, have a pretty wide price range. If you do some research and get lucky, you'll be able to buy a decent-quality product for $600 and it will serve for many years.
How to Care For my Hard Tonneau Cover
Hard covers are usually crafted from aluminum panels – sturdy, durable, and reliable. Plus, they are coated with a UV- and scratch-resistant finish (wrapped in vinyl). And, if you want the cover to serve you for as long as possible, you gotta take proper care of it. This doesn't include buying any expensive accessories, equipment, or formulas. Hard cover maintenance is very cheap and won't take much of your time either. The main thing here is consistency.
Repeat the following simple, yet highly important routine regularly, and the cover will stay as good as new for many years:
First, I want you to check the side rails of the truck. Now, while the latching mechanism is pretty great, it's not at all protected against rust/corrosion. So, examine the rails: if everything works smoothly, you're good. And if not, try adding a thin layer of lubricant. Again, don't buy any expensive formulas – regular oil from your garage will do. Give the grease time to dry before cleaning the cover!

Next, take a close look at all the tiny nuts, bolts, and clamps. Over time, even the most reliable hardware will get loose. Grab your favorite wrench and screwdriver and secure everything. Otherwise, the cover might literally fly away on a busy highway.
To clean a hard tonneau cover, you'll need three things:
First, get a bucket and fill it with warm water (lukewarm will also do; as long as the water's not cold, this will work)

A garden hose will make the process easier, but it's not 100% necessary

Arm yourself with a microfiber towel or scrub and some soap, and you're all set.
And here's how you clean it:
Park the truck in the shade and use the bucket water or hose to remove the dirt

With that out of the way, add the soap into the warm water (go with a 50-50 ratio)

The scrubber is pretty useful on its own. But, if you dip it into the mixture, it will become even more effective

Go slow and be gentle with the cover: don't apply too much pressure

Finishing up, rinse the cover and let it dry.
Alright, we're done! Do remember that covers get dirty very quickly. Even if you gave it a nice "bath" yesterday, but it's rainy and windy today, it might just get unclean in a couple of hours. So, make a habit of treating the cover every time it gets grimy, dusty, and messy to prolong its lifespan.
How to Install a Truxedo Tonneau Cover
Truxedo is one of the leaders in the market of bed covers. The reasonable price, easy installation, premium material quality, and trendy looks make their products quite popular among truck drivers. How do you install a Truxedo cover, though? How much time and effort will it take? Good news: this can be done in 30-40 minutes without any help from a friend or a mechanic. The only tools that you'll need are a ratchet, a wrench, and a drill.
The installation process is pretty straightforward. All you'll have to do is follow the instructions closely, and you'll be done in no time! Alright, here's my detailed, step-by-step guide on Truxedo cover installation:
Park the truck on a smooth, even surface. You don't want the vehicle to roll away while you're busy with the bed, right?

The side rails come next, but before you mount them, use the tiny spacers included with the kit (most Truxedo covers have them). Place them evenly at the locations where the clamps will go. Just put the spacers between the bedrail caps – for extra protection and correct alignment. Ok, now grab one of the side rails and make sure you line it up properly – the rail's end should match that of the bed cap.

The clamps follow. With the spacers already marking the right spots, all that's left to do is securing them (we've got four in total). An electric drill will be best for this. Depending on your truck model, the fourth clamp might go inside the bed's side pocket. Repeat the process with the rail on the other side.

Next, use the weather stripping (again, included with Truxedo) to secure the top of the bulkhead. This will serve as extra protection against water and dust. Basically, it's thick tape – so, use scissors to cut the stripping off. And don't forget to remove the backing!

Alright, now it's time to mount the actual cover onto the rails. Start with the very front of the rails. The cover needs to sit under the tracks. Push it down a bit – you should hear a distinctive "locking" sound.

Roll the cover to the end of the bed. Don't be afraid to pull it really hard – the material will stretch out just fine. Finishing up, close the tailgate and close the tunnel to ensure the seal sits where it belongs and doesn't interfere with the tailgate.
And that's how you install a Truxedo cover!
How to Install Retractable Tonneau Cover
What's the biggest difference between a regular and a retractable bed cover? Well, the retractable cover "hides" into a canister, freeing up room and providing 100% access. As for the installation process, it won't be that different from what we just did with Truxedo. You'll have to mount the rails the same way; the canister will take a bit more time, of course. So, let's get to it:
It would be best if you had a friend to help you out with this. But, the installation can be handled manually. As for the tools, get a screwdriver (#2 Philips) and a 1/8" wrench.

Retractable covers don't interfere with RamBoxes, by the way, even though many drivers think that they do. Start by unpacking the canister.

Next, unlock the latch and pull out the cover a bit. This will help you line up the side rails correctly. Check the cover: you should see bearings on each side – those go into the rail channels.

Line one of the rails and slide it into the cover. Then, grab one of the included bolts and put it through the mounting holes in the canister and the rail. Secure it using an Allen wrench.

There's another hole at the front of the canister – take care of it next. Repeat the process with the other side rail.

The package should come with a canister cover. It sits right underneath the rails and locks everything down. Secure it with a set of bolts that go into the pre-drilled holes.

Ok, that is it for the preparations. Now we can finally put the retractable cover in the truck bed.

The canister sits end-to-end to the bulkhead. The other end of the cover should have a minor gap with the tailgate (1/8"). If it's bigger, the cover won't work. Move the assembly around until you get it right.

With that out of the way, move on to the clamps. They come fully assembled in retractable covers. So, do what we did with Truxedo: mount the clamps where they belong on each side.
That's it! Close the cover to see how it operates and you can hit the road!
Conclusion
Why would you buy a tonneau cover when you have a RamBox? That's one of the most popular questions online. Well, as we learned today, these two systems complement each other, ensuring your cargo is protected against all hazards. This is especially true for RAM 1500 drivers that do lots of off-roading and/or transport goods as part of their job. All five covers from the list were rigorously tested and will fit the box like a glove.
You can just go ahead and pick the one that you like – there won't be any issues whatsoever. These units are still rather different, though, and while, say, Gator is all about quick installation, TruXedo features premium-grade bows and Rugged Liner includes double-layer sealing. So, ultimately, it's up to the driver to make the pick!