I bet you've noticed that while most trucks out there look pretty great, the beds are usually a bit rusty, scratched out, and the paint is peeled off. Why is that, though? Don't the owners take proper care of the tonneau area? Well, maybe they do, but that's not enough. To make sure the bed doesn't fall victim to harsh winters (cold, snow) and summer (rain, dirt), you gotta invest in a bed cover.
Crafted from weather-resistant materials, they do an excellent job of protecting any truck's tonneau and cargo. Today, our focus will be on the Best tonneau cover for Toyota Tundra. We'll go over five market-leading products and review each one in detail. That will help you make an educated choice and ensure the Tundra is safe and sound!
Is a Tonneau Cover Worth it?
If you're not really sure that you do, indeed, need a bed cover, let me share some facts. Now, Tundra is one of the finest full-size trucks out there – no question about that. However, like any other truck, it doesn't have proper protection for the bed. Over time, it gets "taken over" by natural elements that ruin the paint and make the Toyota look rather old and rusty. That won't be an issue with a tonneau cover!
It fits the bed perfectly and keeps it from harm's way. More importantly, covers safeguard the cargo from many threats, including thieves. Yes, it's not uncommon for truck drivers to lose their good to low lives. So, there you have it: a decent-quality bed cover offers 360-degree protection for the bed and the cargo, giving you peace of mind and saving you from all kinds of trouble on the road.
Best Tonneau Cover for Toyota Tundra Review
1. Tyger Auto T1 – Best Soft Roll Up Tonneau Cover for Toyota Tundra
I wanted to start the list with Tyger Auto's bed cover because it's one of the cheapest options on the table. Even if you're on a limited budget, you'll probably still be able to afford it. The material and build quality are pretty great, however. First of all, the cover is dual-coated, which means extra anti-weather protection. Manufactured from high-quality (24 oz.) vinyl, it easily handles the harshest climate.
The tension system is also quite alright. It allows setting just the right tension so that there are no wrinkles on the cover. There is one big downside, though: protection against thieves leaves a lot to be desired. This is actually true for most soft roll-up covers, and T1's latch lock system isn't an exception. Still, as an affordable tonneau cover for the Tundra, this is a reasonable choice.
Pros & Cons
Dual-coated, crafted from heavy-duty vinyl
Top-quality, wrinkle-free tension system
One of the most affordable Tundra covers
Average-at-best anti-theft protection
Expert Recommendations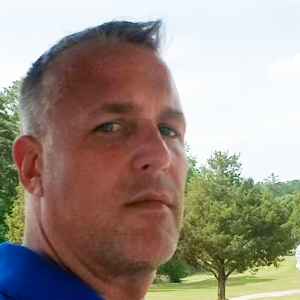 Toyota drivers on a tight budget will find T1 to be a great investment. While it's not very strong against thieves, it is crafted from decent-quality materials and can be easily adjusted via the tension system. It's not perfect; yet, as an entry-level, cheap cover, it will do just fine.
2. Gator ETX Soft Tri-Fold – Best Soft Folding Tonneau Cover for Toyota Tundra
Next up, we've got another third-party soft cover, but this time around, it features a folding style. That means it's much more reliable and harder to break into. This is mostly achieved thanks to the low-profile design that improves the truck's aerodynamics and gives it a beefed-up look. The top-quality perimeter sealing is another standout point. It is incredibly strong against even the tiniest water and dust particles.
So, if you constantly carry sensitive cargo in the tonneau, ETX will keep it nice and secure. Oh, and you won't have to wait long for this cover to arrive: Gator is very fast to ship and deliver its products. Sadly, while the installation process is mostly straightforward, some buyers receive covers with a faulty rail mounting system while others complain about the quality of the gaskets.
Pros & Cons
Premium-grade perimeter sealing
Low-profile design with a tight fit
Fast delivery across the States
Lacks proper quality control
Expert Recommendations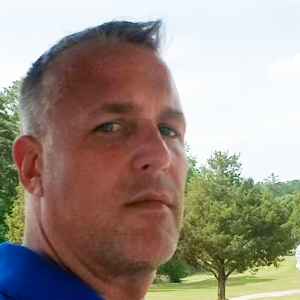 If not for the quality control issues, Gator could've been the best cover on the list. It's still a very decent option, though, thanks to the fast delivery times, low-profile, performance-oriented design, and reliable sealing. Tundra owners looking for a durable soft folding bed cover will find it to be right up their alley.
3. Undercover – Best Hard Folding Tonneau Cover for Toyota Tundra
What's the biggest advantage of the Undercover product over the competition? What does it have to offer to the average Tundra driver? Well, it does feature a dual-action tailgate seal. It's pretty sold against thieves that try to steal unattended goods. Plus, the cover features carpeted under-paneling. It adds an extra layer of protection for the cargo inside the bed, which is always great news.
Oh, and you'll get a tonneau rail light with the package as a bonus. It's quite bright and will help you handle the goods a lot easier when it's dark outside. This isn't a perfect carpet, of course, and you'll probably have a hard time making the rubber lay flat. This is reported by many buyers. A couple of weeks under the sun should fix this, along with decent-quality adhesive; if that doesn't help, get in contact with support.
Pros & Cons
Dual-action tailgate seal for extra security
Includes a luminous bed rail light
Carpeted under-paneling
The rubber doesn't always lay flat
Expert Recommendations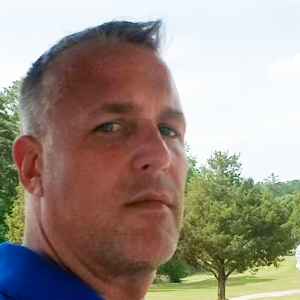 The secure dual-action seal, bonus bed rail light, and extra protection for fragile cargo turn Undercover into a worthy purchase. Unfortunately, while the installation process is very simple, the included rubber isn't always of proper quality and fails at creating a tight seal and lying flat as it's supposed to.
4. BAK Revolver X2 – Best Hard Roll Up Tonneau Cover for Toyota Tundra
If you're looking for a US-made cover, BAK has an interesting offer. Revolver X2 is backed by a three-year guarantee, by the way, which means you can expect support from the company in case something goes wrong with the product. As for the "hardware", the cover is very easy to open with just one hand. You'll find string latches on each side of the bed. To open the Revolver, just pull one of those strings.
Moving on, the rotational locking rails, along with the latching mechanism, do a great job of keeping weather and "sticky fingers" at bay. The rails automatically lock the cover when it's closed. The overall build quality isn't on par with the rivals, however. First of all, BAK isn't the most long-lasting cover on the planet. Secondly, the material quality could've been slightly higher. It's not horrible, of course, but still a bit disappointing.
Pros & Cons
Very easy to operate with one hand
Rotational locking rails + latching mechanism
US-made and backed by a 3-year warranty
Expert Recommendations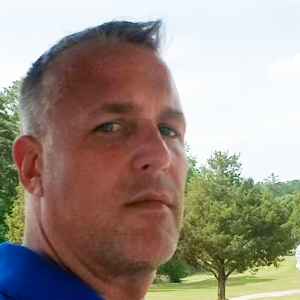 The average-at-best construction quality and materials are Revolver X2's biggest cons. But, the three-year warranty, reliable locking system, and ease of use compensate for the so-so build quality.
5. RetraxPRO MX – Best Retractable Tonneau Cover for Toyota Tundra
To be fair, all five bed covers on today's list do a great job of protecting the cargo. But what about carrying it? What if the tonneau area isn't big enough for you to transport all of your stuff? Well, that's where RetraxPRO comes in! It's crafted from double-wall aluminum, which allows it to carry up to 500 pounds of weight on top of it. That's a pretty great deal! The aluminum panels are finished with a smooth matte-black powder coating.
That ensures market-leading durability and sturdiness. The sealed ball bearings, in turn, let the cover slide back and forth easily – you won't have to apply excessive force to make it work. Plus, this mechanism is weather-resistant and operates even when it's very hot or cold outside. Add water-drain tubes (keep water out of the bed) and you'll get a perfect bed cover. Sadly, all those "goodies" come at a rather steep price.
Pros & Cons
Double-wall aluminum (holds up to 500 lbs.)
Trademark sealed ball bearings
Water-drain tubes keep water out
A bit too expensive for most drivers
Expert Recommendations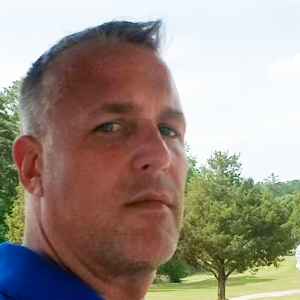 Tundra fans in the market for the finest tonneau cover out there should pay RetraxPRO extra attention. While it is quite expensive, it features a long list of pros, including brick-strong aluminum panels, trademark ball bearings for ease of use, and even extra protection against water.
Buyer's Guide
What's the perfect tonneau cover type for Tundra? Hard folding or soft rolling? What's the best material for bed covers? Which locking mechanism can be trusted with the cargo? And, most importantly, how do you find the right fit for your Toyota truck? You'll find all the answers in this Buyer's Guide! We'll go over the most important factors without getting into unnecessary techy stuff. Let's get to it!
Compatibility Comes First
An experienced truck driver always checks for compatibility before looking at the material, overall appearance, style, and even price. The reason: unless the cover is an ideal fit, you won't be able to use it properly. First, make sure the cover was specifically engineered for the right Tundra make, model, and year. Remember: most modern-day covers are compatible with one generation (two gens max).
As for the make and model, I'm talking about the trim level and the edition, of course. Next, check the bed size. Yes, these differ as well: there are no universal designs that fit 5'7", 6'7", and, say, 8'2" beds. So, find a cover that was built for the right truck (Tundra), year (say, 2015), trim level (SR5, for example), and bed dimensions. When you do that, it will fit the Toyota like a glove!
Different Styles, Different Performance
Ok, so, we finally found a compatible cover. But is it soft or hard? And what about the style – is it rolling, folding, or retractable? Here's a quick look at all the available options:
Soft roll-up. As the name suggests, these covers roll back (towards the truck's cab). The biggest pro is easy bed access and affordability. Plus, soft roll-up covers are lightweight and take very little time to install and remove.
Hard roll-up. The mechanism is the same as with soft roll-ups, but the material quality is higher. Plus, hard roll-up covers are more reliable but come at a higher price.

Soft folding. Instead of rolling like a piece of paper, folding covers consist of several panels that, well, fold back and sit on top of each other to grant access to the tonneau.
Hard folding. These are the most reliable, durable, and hard-to-hijack covers out there. The price of a hard folding cover is pretty high (more on that in a moment), but it's actually worth it.
Retractable. Much like roll-ups, retractable covers roll up towards the back of the bed. But, they roll into a canister.
Vinyl or Aluminum?
Material quality will determine how long the cover serves you and how much protection it provides. For a soft cover, heavy-duty, marine-grade vinyl is the best choice. It is lightweight, yet sturdy and durable; plus, it gives the Tundra that "glossy" look. Hard covers, in turn, are usually crafted from aluminum. They consist of aluminum slats or panels covered in a thin layer of vinyl or powder coating (mostly, matte-black).
These are the industry standards right now. Aluminum is also an excellent choice for clamps and rails. Stainless still will also do, but it's slightly less reliable. As for the seals, they are always made of standard-issue rubber, so, no surprises there. Finally, the Velcro strips consist of polyester or nylon.
The Locking Mechanism: Which one to Choose?
The first thing to remember is that hardcovers are more secure than soft ones – that's a universal rule. Next, if you want even more security, look for covers that come packed with locks. One-piece covers sit on top of the tailgate, and no thief will be able to get through unless they have the keys. Pull-cable release, latch clamp, and trigger latches aren't nearly as secure.
How Much for a Decent-Quality Cover?
If you're looking for entry-level protection, it won't cost you much. On average, a soft roll-up cover (the cheapest option) can be yours for $150-200 ($200-300 for ultra-quality). Hard roll-us, in contrast, are a lot more expensive (up to 600-700 US dollars, or more). Soft folding covers are worth roughly the same, while hard folding covers will cost you $1K+, sometimes even reaching the $2K mark. Premium-quality retractable covers are quite pricey as well.
Now, your choice will largely be defined by how much money you've got saved up. If your budget is 500-600 bucks and you want top-notch anti-theft protection, I would recommend saving a bit more to get a hard folding cover. In the long run, it will be a reasonable and beneficial investment. On the other hand, if your only concern is harsh weather, a soft/hard roll-up cover should be more than enough.
How to Measure Truck Bed Size for Tonneau Cover
We already talked about how important it is to get a cover that's compatible with the size of your truck's bed. Otherwise, it won't be a perfect fit and you'll have to trim the cover to (hopefully) make it work. And what if the cover is shorter than the tonneau? Well, to avoid that kind of hassle, you can do one simple thing: measure the bed and get the right dimensions before making an order. This can literally be done in one minute.
All you'll need for that is a measuring tape and a calculator – that's it. Start by placing the tape on the inside of the bed's bulkhead. Keep extending the tape along the rail. Once you reach the inside edge of the tailgate, stop the tape. That's the measurement we need – the distance between the bulkhead and the tailgate. Grab the calculator and divide that number (the length in inches) by 12.
That will help you figure out the exact length of the tonneau area. You'll get something like 5'7", or 6'8". Now, while you should, of course, be accurate with the measurements, keep in mind that most brands like to round everything up. So, just choose the cover that's closest to your bed size. And how do you know how big or small the aftermarket tonneau covers are? Check the specifications.
If you're shopping online, the manufacturer will specify exactly which size the cover fits. It would still be best if the brand covered its product with a replacement guarantee, of course. That way, you can just send the cover back if it turns out to be a mismatch and get the right size the second time around. And one last thing: if you have some accessories installed, they need to be taken into consideration.
Say, there's a cargo management system installed into the bed. In that case, you'll have to find a cover that's compatible with it and still protects the bed. And if you have a Bedliner, measure the space inside of it – don't go over it.
How to Care For Vinyl Tonneau Cover
The best thing about bed covers – they take very little time, effort, and money to keep in great shape. For the most part, you won't even have to remove them for proper cleaning. As with any other gear, equipment, or accessory, maintenance is the key to extending the cover's lifespan. If you've got a couple of rags to spare, a bucket, and some soap, you'll be able to take proper care of the cover.
There's no need in buying any expensive tools or paying the local mechanics a visit. All that the driver has to do is keep an eye on it. Here's quick look at the thing things that you should do regularly as part of the maintenance routine:
Make a habit of checking the cover's surface for any damage. I'm talking about dents, nicks, bumps, scratches, and corrosion
Next, make sure the mounting hardware (rails, clamps, nuts, bolts, and whatnot) are nice and tight
Speaking of the rails, the cover needs to slide up and down freely. If the movements lack smoothness, add some lubricant
While you're at it, add some grease to the ball joints and tie rod ends, as these parts of the suspension system are in great need of lubrication
Don't worry: it won't cost you much, but the grease will prevent premature wear and tear
As mentioned, a basic water + soap mix can do great things for the cover. Soap isn't at all harmful and won't damage even the softest rolling cover
A garden hose will come in handy as well. Keep in mind, however, that if the water pressure is too high, it might be bad news for the cover (again, only applies to soft roll-ups).
If the soft cover is made of heavy-duty vinyl I would recommend applying a vinyl cleaner. It will make the surface look as good as new
To dry the cover, go with soft sponges (cotton cloths will also do)
Last, but not least, to avoid premature sagging, dents, and fabric tearing, don't put heaps of cargo on top of the cover
In fact, unless it's a hard folding cover, don't EVER put anything on the fabric, as that will have bad consequences.
How Much Does a Tonneau Cover Improve MPG?
A quick note: unless the cover has an aerodynamic design, you won't see any gains in fuel efficiency. That's right: engineers put a lot of effort into making the cover performance-oriented – this isn't just something that all covers automatically have. So, check the specs to see whether you'll get an increase in the miles per gallon ratio, or not. If it says "aerodynamic" or "low-profile" in the specifications, that means we're in business.
And to answer the main question: on average, you can expect a boost of 1/2MPG. Or, in percentage terms, the improvement can be as big as 8-10%. Some inexperienced drivers might think that this is a very minor gain, but it's not. For a mid-size pickup truck, 18-20 miles per gallon is a very good fuel economy rating. And, that 10 percent or 1-2MPG will save you big bucks in the long run.
I'm talking about +/- $140-180 in a year or so. Not too bad, right? To know the exact result, use a gas savings calculator (easy to find online) and compare the results with and without the bed cover. The more you drive, the more off-roading you do, the more significant the money savings will be. These days, gas is pretty expensive in the States and that's another reason to buy a bed cover with aerodynamic characteristics.
Besides, a low-profile design is actually pretty sleek and makes the cover look one with the truck. But how does a cover improve fuel efficiency? By reducing aerodynamic drag, of course. This term is used to describe the aerodynamic force that opposes an object's movement through the air. In simpler words, the more resistance the truck shows to the air/wind, the lower the MPG ratio will be.
That's because the engine will have to work harder to "beat" the airflow. With a cover, the tonneau will be locked and won't get in the way of the air. The smoother the surface and the fewer edges it has, the more fuel-efficient the Tundra will be. So, remember to always drive with the cover fully closed. An open/half-closed cover will be a lot less effective at reducing aerodynamic drag, especially if it features a tri-fold hard design.
Conclusion
To keep the Tundra in great shape, protect your cargo from whatever the road has in stores, and maintain a high resale value, you'll need to invest in a tonneau cover. As we learned today, there are different types, each with its pros and cons. Some brands put quality and security first, while others focus on affordability and ease of use.
It all comes down to what you're looking for at the moment. It took me a month to test the five bed covers on my own Tundra and I can say with confidence that they are all worth your attention. With RetraxPRO, you'll get premium quality, but at a steep price. Tyger Auto, in contrast, is much cheaper, but still good enough for most drivers. So, choose wisely!