The Ranger is one of those 100% American trucks. It's a legendary nameplate that's been around since 1983 and is still going strong. The powertrain, suspension, and chassis are top-notch. The same can be said for the body/frame, but not the bed. This is the least protected part of Ford's hauler, and, over time, it gets overwhelmed by nature. I'm talking about rain, snow, dirt, mud, debris – you name it.
Plus, an unsecured tonneau is a magnet for potential thieves. Lucky for us, there's a tried-and-true solution. With the Best Tonneau Covers for Ford Ranger, you'll get all-around protection. Premium-grade fabric and aluminum plates safeguard the bed and the cargo from the weather, while the locks scare away the bad guys. So, let's go ahead and find a perfect cover for your truck!
How Secure Are Tonneau Covers?
This depends on two factors: the design slash style and the locking mechanism. Soft roll-up covers are the least secure option. They are very easy to penetrate without any expensive tools. Soft folding covers, in turn, are a bit more protected, but still not a big problem for experienced thieves. So, if security is the #1 concern for you, go with hard covers (again, choose the folding design over roll-ups).
Next, check the locking system and how it works. A pull-cable release is very easy to operate, but it isn't in any way protective. Latch clamps (mostly found on soft covers) are just as insecure but also quite tedious in action. The same is true for the rotary latch. Unless you've got a locking tailgate, these will take little effort to break into. The best solution is a hard retractable/one-piece cover with a key lock.
Best Tonneau Covers for Ford Ranger Review
1. American Tonneau Company Soft Folding – Best Soft Tri Fold Tonneau Cover for Ford Ranger
As the name suggests, this brand is based in the United States and specializes in making bed covers. Does that mean it can be trusted with your truck's tonneau? The short answer – yes, it can. Designed, manufactured, and tested on American soil, this cover is perfect for a rough-tough truck like the Ranger and the off-road. Next, while it's not particularly strong against experienced thieves, the latching system is very easy to operate with one hand.
The entire package comes pre-assembled, by the way. That means the installation will take you +/- 20 minutes or even less if you know your way around trucks. Sadly, while the process is pretty straightforward, the included instructions aren't very clear. In fact, they can even be a bit misleading, as they're not Ranger-specific. But, that's pretty much the only significant con.
Pros & Cons
Easy-to-operate latching system
Comes pre-assembled for quick installation
Designed and crafted in the States
The installation instructions are a bit misleading
Expert Recommendations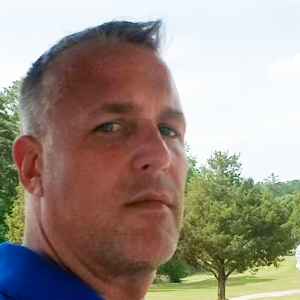 If you're a fan of Ford accessories made by American companies using domestic materials, this cover might be it for you. It is very easy to use (even for a kid) and comes pre-assembled, which makes the installation process a walk in the park. The instructions aren't great, though – keep that in mind.
2. BAK BAKFlip MX4 – Best Hard Folding Tonneau Cover for Ford Ranger
Are you involved in industrial/construction work? Or maybe you just like to camp out with your family and carry lots of stuff on these adventures? If the answer is yes to any of those questions, BAKFlip deserves your attention. Thanks to the high-quality aluminum plates, this cover can easily carry up to 400 lbs. of weight. Speaking of the plates, they are extremely resistant to the sun (UV rays) and scratches.
The finish, in turn, is matte (for extra protection against the weather), and you'll also find perimeter seals that prevent water from leaking into the tonneau. So, yes, the MX4 is a pretty decent choice for the average Ranger driver. I do, however, have to also mention the minor issues with quality control and assurance. I'm talking about missing pieces, wrong parts, and long delivery. Contact the company's US-based support team if that happens to you.
Pros & Cons
Premium matte finish + perimeter seals
Scratch- and UV-resistant aluminum plates
Rated to 400 pounds of extra weight
Expert Recommendations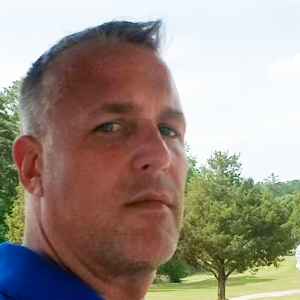 Despite the problems with quality control at BAK, MX4 is still a bargain for Ford's truck. The premium-quality plates, strong protection against natural elements, and impressive weight capacity turn this cover into a must-have. Perimeter seals and a glossy surface are also a part of the picture.
3. Syneticusa – Best Retractable Tonneau Cover for Ford Ranger
Here, we have another US-based company that specializes in bed covers for a wide range of pickup trucks. This particular unit offers market-leading protection against any bed's biggest enemies – water and dust. On top of that, it can be locked in any position, which greatly improves flexibility and usability. This is a retractable tonneau cover, by the way, and features a storage canister that ensures smooth operation.
On the downside, the installation process will probably take you a while. For the most part, it is straightforward and can be handled manually, without any help. However, depending on the model year of your Ranger truck, the holes might not line up perfectly. Even after you drill new ones or make the factory mounting spots work, there's still no guarantee that they'll line up correctly.
Pros & Cons
Easily lockable in any position
Strong protection against water and dust
Features a compact storage canister
Expert Recommendations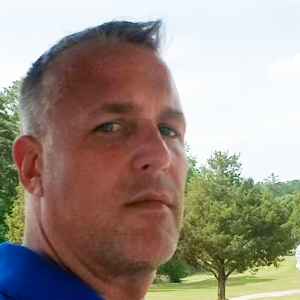 SyneticUSA's bed cover is a safe bet if you put anti-weather protection and ease of use first. It can be quickly locked in any position and easily handles the harshest rain, snow, or piles of dust. Plus, it retracts into a compact canister. But, the installation process isn't particularly user-friendly or simple.
4. American Tonneau Company Soft Roll-up – Best Soft Rolling Tonneau Cover for Ford Ranger
Wait, didn't we just review the ATC tonneau cover for the Ranger? Well, yes, we did, but this time around, we've got a soft roll-up cover, not a folding one. It is made of heavy-duty, commercial-grade vinyl that prevents water, dust, and debris from ruining the cargo and the bed's surface. Another standout feature is the low-profile design. Thanks to the hook-and-loop fasteners, the American Tonneau Company cover improves aerodynamics.
More importantly, it is one of the least expensive options on the market. So, if this is your first bed cover, and you're looking for a reasonably-priced product, it might be right up your alley. Just remember that like most soft rolling covers, it's not very effective against thieves. The fabric, although heavy-duty, is very easy to penetrate.
Pros & Cons
Crafted from commercial-grade, heavy-duty vinyl
Low-profile design with hook-and-loop fasteners
Available at a very affordable price
Average-at-best anti-theft protection
Expert Recommendations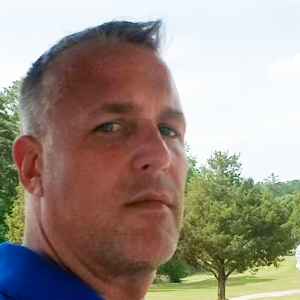 Affordable, aerodynamic, and heavy-duty – that's the best way to describe the ATC bed cover. Regretfully, while it is, indeed, quite strong against natural elements, it won't be able to keep hijackers at bay. Ranger owners that put security first might want to look elsewhere.
5. TruXedo Sentry – Best Hard Roll Up Tonneau Cover for Ford Ranger
Alright, let's now see what TruXedo has to offer. This is a hard cover, but a roll-up one, which is why it's crafted from leather-grain fabric and aluminum slats. Together, they create quite a strong line of defense against the weather. Anti-theft protection is also decent (not great, but better than with a soft cover). The extra latch makes it even more secure against low-lives.
As for the three-year no-hassle guarantee, it means the company is committed to sending a replacement in case something goes wrong with the delivery. And what about the cons, you might ask? There aren't many downsides, except for the slightly steep price tag. While Sentry's quality is on par with the finest hard roll-up covers, the price is a bit north of the market average.
Pros & Cons
Leather-grain fabric (pressure-bonded to slats)
Comes with an extra security latch
Backed by a 3-year no-hassle guarantee
The price could've been lower
Expert Recommendations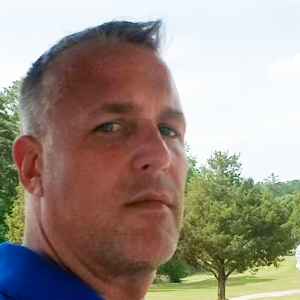 Are you ready to commit to a premium-quality tonneau cover? Then you might want to put TruXedo on the list. With this company, you'll get a great mix of aluminum and leather-grain fabric, an extra security latch, and a generous 3-year warranty with quick and easy replacements.
Buyer's Guide
If you're not a big fan of shopping with a list, but rather want to learn your way around a topic, this guide is for you. Here, we'll talk about the defining aspects of any tonneau cover, including fitment, ease of use, build quality, protection, and more. What's the right size? How do you check the engineering quality? What about the materials? With this knowledge, you won't need any help picking the right bed cover for the Ranger.
#1: Find the Right Fit for the Ranger
How do you do that, exactly, when there are so many offers from different brands? First of all, the cover should be designed and manufactured for the Ranger. Otherwise, it won't be a bolt-on, direct-fit installation and you'll have to drill new holes, cut the vinyl a bit to make it fit, and do other time-consuming and nerve-wracking things. So, the next step would be to ensure the cover is compatible with your truck's generation/model year.
With that out of the way, see that the size matches that of your bed. That's right: there are different bed sizes for modern-day trucks, and you won't find a universal tonneau cover that fits them all. That's about it for compatibility. I would also recommend looking for covers that come pre-assembled or at least include all the necessary hardware. On average, the installation process will take you 30-40 minutes (or even less if the cover is already assembled).
#2: Make Sure it's Easy to Operate
There's nothing hard about opening or closing a tonneau cover: you just push it forward to access the bed area or pull it closer to, well, close it. What you should look for is a cover that can be operated with one single hand. This feature will be greatly appreciated by Ranger drivers that have to deal with heaps of cargo on a daily basis. Regular folks will also like the added usability.
#3: Check the Material/Build Quality
Leather-grain fabric and heavy-duty vinyl are the best materials for a soft cover. They are lightweight, look very smooth and sleek, and still do a decent job of protecting the bed and cargo from rain, dust, and whatnot. For hard covers, go with aluminum or stainless steel. These materials have proven to be equally reliable and long-lasting. With hard covers, we usually see panels crafted from aluminum and covered by vinyl.
Sometimes, the engineers use plastic instead to cut the production cost. However, I'm strongly against investing in that, as you won't be satisfied with the performance in the long run. The same is true for the hardware, by the way. If the clamps, rails, and latches are crafted from plastic, best believe they're fragile and brittle. Again, go with steel or aluminum to ensure longevity and trendy looks.
#4: And What about Weather Resistance?
While thieves can, indeed, be a big problem, for the most part, it's the weather that ruins the bed and the cargo. That's why it's very important to check the specs to see exactly how efficient the cover is against natural elements. Even if the cover fits the bed perfectly, that doesn't mean it is waterproof. When it's raining really hard, that can leak to leakage and you'll end up with a tonneau full of water.
Next, snow can pile up overnight and break the cover unless it can handle the weight. The sun is any paint's nightmare, as it makes it peel off over time. So, resistance to UV rays should be a part of the deal as well. Last, but not least, make sure the cover is scratch-resistant. No matter how careful you try to be, if the surface gets scratched easily, it will turn into a mess in a month or two.
#5: The Right Price for the Right Cover
The cheapest decent-quality tonneau covers will cost you $150+. For that kind of money, you'll be able to buy a soft roll-up cover with a limited warranty. Hard roll-up and soft folding covers, in turn, are available for 500-600 bucks. The more advanced units will be much more expensive ($1000, give or take). As for hard folding covers for the Ranger, the price is gonna be in the 1-2K range, but it will be well worth it.
What is a Stowable Tonneau Cover
Do you feel like your truck's bed is a bit too small for comfort? Do you wish the Ranger had more cargo capacity? Well, that can actually be fixed with a stowable tonneau cover. These aren't very popular among regular folks, but drivers that are serious about transportation find them to be a bargain. So, essentially, a stowable cover is a regular cover that comes with a bed extender kit.
When installed properly, it provides up to 18 inches of extra space in the tonneau, and that's quite a lot. What you should do is mount the extender at the far end of the bed and drop the tailgate. The extended "sits" right above the opened tailgate and, well, increases the truck's capacity. The average price of such an accessory is $250-300. That's the price for the extender kit alone, without the actual cover.
You'll get all the necessary installation hardware with the package. The mounting process takes +/- 20 minutes. Sometimes, the extender doesn't arrive pre-assembled. If that's the case, just line the panels up and use the clamps to secure them. Oh, and thanks to the clever design, it can fold forward or backward and serve different purposes. Crafted from rugged fiberglass and polypropylene, it can easily withstand harsh weather and impact on the road.
But, keep in mind that this is a specific accessory. You should only get it if you do, indeed, have a use for the stowable bed cover. While this product is pretty great for grocery shopping, it might not be worth the price. On the other hand, it will be a worthy investment in the long run, thanks to the impressive lifespan and ease of use.
Which Type Of Truck Tonneau Cover is Best
This depends on what you're looking for in a bed cover. If you are on a tight budget, but still need a decent-quality cover, a soft roll-up will be the best option. These are available for as low as 150-200 US dollars and do an excellent job of safeguarding the cargo (and the tonneau) from natural elements. Plus, soft roll-up covers take little time to install, provide 100% bed access and are very easy to use.
On the downside, security is a big issue. The latching mechanism that's found in most soft covers isn't at all reliable. As for soft folding covers, they are crafted from vinyl of leather-grain fabric (just like roll-ups) but feature an aluminum frame. It is more reliable, lasts for longer, and is a bit more secure. The average price tag is $250-300, depending on the brand, the package, and the area that you live in.
Next, we've got hard covers – the top of the "food chain". Even if it's a roll-up hard cover, it will still be more secure than most soft covers. Again, thanks to the rolling mechanism, you'll get full access to the bed and the cargo. And what about the materials, you might ask? It's gonna be a combination of industrial-grade vinyl wrapped around aluminum slats. In many ways, hard roll-ups are the golden middle.
Protection-wise, they're exceptionally strong against natural elements (rain, snow, dust). And, they're much harder to break through compared to fabric. The price will be a bit steep for some drivers, though (starting at $700 and going north of 1000 bucks). Moving on, hard folding covers are even more expensive – up to $2K – but they're the best thing the market has to offer.
Crafted from brick-strong aluminum panels, these are almost impossible to penetrate. Most hard "folders" feature the lock + key mechanism that has proven to be highly secure. Just make sure the cover folds up and allows full access to the goods in the bed!
Now, there are also the retractable covers, of course, but they're a lot like roll-up covers. The only difference – they retract into a canister instead of "piling up" next to the bulkhead. Plus, they can be locked in any position. Finally, you can go with hinged covers. For regular Ranger owners, they're not that great, though. First of all, the installation is quite hard. Secondly, 100% bed access isn't a possibility. Furthermore, hinged covers are heavy and expensive.
How to Install Bar Rails on Hard Tonneau Cover
What's the point in buying and installing bar rails? What benefits do they have? Well, for a Ranger owner that does lots of hauling bar rails will be a great investment for securing big, bulky cargo. Say, you're transporting a sofa or a cupboard. If it's too tall, it might just fall off the tonneau. And that's where the rails come in. Mounted on the side of the bed, they can be used to tie the cargo down.
Alright, with the basics out of the way, let us move on to the installation guide. This will take 30-60 minutes and a basic set of tools:
So, the package will include a pair of rails, four clamps, feet, and a bunch of installation hardware. That's pretty much it. And the idea is to line up the rails correctly and make sure to secure them tightly.

I recommend installing at least one of the two legs (loosely) on the rail before mounting everything to the bed. This way, it will be much easier to handle the installation.

In the package, you'll find a key – use it to unlock the rail caps on each side. When locked, it won't give you access to the slot that's gonna be holding the leg. To secure the clamps, use the provided Allen screws and washers.

Obviously, an Allen wrench is the best tool for this (included in the package). Once the clamp is assembled, just slide it into the bar. Next, put the cap back on and lock it with the same key.

This is important: don't over-tighten the clamps. Leave some room for "wiggling" once the rails are on the tonneau cover.

Ok, now let's take care of the feet. These average-sized metallic items sit right into the bed cover rails. At first, the rails will be a little tight; don't be afraid to push the leg in, but also be careful not to damage the rails.

Once properly mounted, the leg should freely slide up and down. Overall, you'll have to mount four legs. Next, grab the bar rails, align them with the feet, and install the clamps/leg into the feet.

On the back of each clamp, you'll see a pair of red tabs. Pop the tabs back to lock them down. Finally, place the caps to cover the tabs. Tighten everything down, double-check the hardware, and you're good to go!
Conclusion
And that concludes my review of the best bed covers for the Ford Ranger! This is one of the most popular trucks for off-roading, camping, and industrial work. Now, if you're involved in any of that, a tonneau cover will be a beneficial investment. It will do a great job of protecting the bed from the weather (rust, peeled-off paint, scratches) and dishonest folks that try to steal your cargo.
With the Revolver, you'll be able to carry up to 400 lbs. of additional weight. American Tonneau Company, in turn, appeals to a wide range of Ranger drivers via a cheap price. And then you've got SyneticUSA with outstanding resistance to water and dust. So, what are you looking for in a cover? Is it security, ease of use, or affordability? Make your choice!