Nissan is one of the few foreign brands with a strong foothold on the pickup truck market. The Titan, in turn, is the company's pride and joy. It's rough, tough, and on par with the likes of F150 and RAM 1500. However, just like all these trucks, it has one weak spot: the bed. It's not protected in any way, which puts it at the mercy of the weather.
So, if you don't want to let rain/dirt/dust/UV rays damage it and ruin your cargo, start saving for one of the Best Tonneau Covers for Nissan Titan. Crafted from premium materials and designed with security in mind, they will "beat" not only weather elements, but also thieves that try to steal all those tools, hardware, and groceries in the bed. Take a closer look!
What is the Most Secure Truck Bed Cover?
There are lots of different locking mechanisms out there, each with its pros and cons. Right now, one-piece covers are the most secure ones. When locked, they lay over the tailgate, which, in turn, can only be opened when the cover is unlocked. In contrast, soft roll-up and folding covers are the least reliable ones. Crafted from vinyl or nylon, they do a great job of protecting against weather elements, but hot thieves.
To open such a cover, all you'll need is to pull a latch located at the bottom. Or, just slice it in two with a sharp enough knife. Some soft covers aren't as vulnerable to hijackers, though, and include more advanced locking systems. Hard rolling/folding covers, along with retractable ones are the golden middle. They're pretty hard to penetrate because of the aluminum panels. Plus, these units come with a key + lock system that has proven to be effective.
Best Tonneau Covers for Nissan Titan Review
1. Tyger Auto T1 – Best soft roll up tonneau cover Nissan Titan
If you're looking for one of those can't-go-wrong-with bed covers, T1 might be a worthy investment. Crafted by Tyger Auto – a known player in the industry – it features a unique, patented style. Designed, built, and tested in the United States, it's perfectly capable of handling harsh weather and bumpy roads. The top-quality clamps and side rails ensure easy operation and serve for a long time.
The installation process will also bring a smile to your face. The whole process takes +/- 20 minutes and doesn't require any drilling or cutting (unless you've got an over-the-rail Bedliner, of course). Oh, and if, for some reason, the tonneau cover turns out to be a mismatch with your Titan truck, you can always request a replacement. However, the company doesn't cover the return shipping cost, and that's the biggest con.
Pros & Cons
Premium-quality side rails and clamps
Includes detailed installation instructions
Patented, US-made design
Return shipping cost is not covered
Expert Recommendations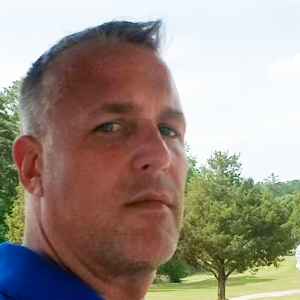 Durable, reliable construction, decent-quality materials, and the patented, sleek design turn T1 into a must-have. The package includes not only all the necessary installation hardware but also detailed instructions. Sadly, it's up to the buyer to cover the replacement/return delivery cost.
2. Tonno Pro Tonno Fold – Best soft tri fold tonneau cover Nissan Titan
The #1 concern for most drivers is rain. They look for brick-strong protection against water that seeps through the cover and ruins the cargo. Good news: thanks to the water-resistant edging design, you won't have to worry about leakage with the Tonno Fold tonneau cover. The aluminum frame, in turn, is equally durable and lightweight. Powder-coated, it easily handles piles of snow, hail, and the heaviest rain.
As for the installation process, it'll take even less effort than the T1 cover. Most of the parts come pre-assembled. All that's left for the Titan owner to do is to line the cover up, put the heavy-duty clamps where they belong, and that's it! There is one downside, though: you won't get full access to the truck's bed with Tonno Pro.
Pros & Cons
Comes pre-assembled for quick installation
Powder-coated, lightweight aluminum frame
Water-resistant edging for extra protection
Doesn't provide 100% bed access
Expert Recommendations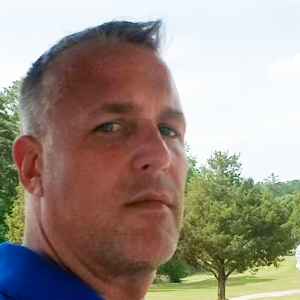 Pre-assembled, powder-coated, and water-resistant, Tonno Fold will be a perfect match for the Titan. It's highly reliable against natural elements and can take a "beating". However, if you're looking for 100% bed access, this cover won't be the right purchase for Nissan's truck.
3. Undercover Ultra Flex – Best hard folding tonneau cover Nissan Titan
In contrast to the previous cover, Ultra Flex fits the Titan perfectly, becoming one with the frame and even aiding in aerodynamics. The reason: it was specifically designed for the latest edition of the truck and is only compatible with the 2016-2021 models. Plus, it is protected by a standard five-year no-hassle warranty. If something goes wrong, make sure to contact customer support (US-based) – they'll help sort things out.
As a bonus, you'll get a bed rail light. The LED is easy to mount and does a great job of illuminating the tonneau. Carpeted under-paneling, in turn, serves as an extra layer of protection for the cargo. Unfortunately, all those "perks" come at a slightly steep price. It's not unreasonably high, but still above the market average.
Pros & Cons
Fits the Titan perfectly, becoming one with the bed
Carpeted under-paneling + LED bed rail light
Backed by a five-year hassle-free guarantee
Slightly pricier than rivaling products
Expert Recommendations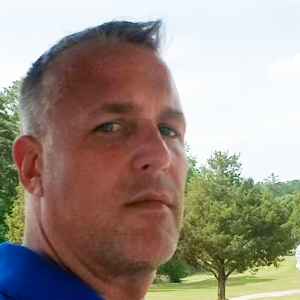 If you're ready to pay extra bucks for perfect fitment, Undercover will be exactly what the doc ordered. This cover features under-paneling, a LED light for the bed, and is backed by a decent warranty deal.
4. Syneticusa – Best retractable tonneau cover Nssan Titan
As the name suggests, this is a US-based company, and it's quite good at creating bed covers for a wide range of trucks. This particular unit was designed with the Titan in mind. It boasts a premium-quality matte finish that's scratch-resistant and water-proof. Speaking of that, the package includes a drain tube that ensures water outflow even in the most severe situations. So, if you live in a rainy and humid area, this might be it for you.
Another standout feature is the ability to key-lock the cover in any position. You won't have to push it fully to the back or pull it up to be able to secure it with the provided key. There is one minor con with SyneticUSA, though, and it has to do with shipment. Depending on where you live, delivery might take a while.
Pros & Cons
Premium matte finish for scratch-resistance
Can be easily key-locked in any position
Features a drain tube for water outflow
Slow shipment and delivery
Expert Recommendations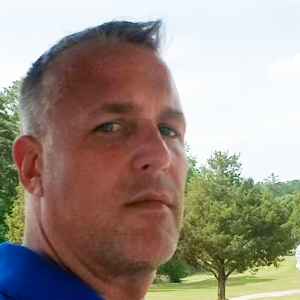 If you're not in a hurry and are willing to wait for an extra day or two for the arrival, SyneticUSA's bed cover will be an excellent investment. Crafted from premium, scratch-resistant material, it can be locked wherever you want and includes a drain tube for enhanced water protection.
5. BAK Revolver X2 – Best hard roll up tonneau cover Nissan Titan
Alright, so, #5 on the list is Revolver X2, but not in a best-to-worse order. BAK's tonneau cover is just as worthy of your attention as the other four. The first thing that'll catch your attention is the above-average material and construction quality. It was built to last and won't let you down in the long run. On top of that, the aluminum slats can carry up to 400 pounds of extra weight.
Titan drivers that feel like the bed area is a bit too small will definitely appreciate this. Add rotational locking rails for added security, and you'll see why the Revolver series is so popular among truck owners. Unfortunately, there's one tiny disadvantage: the cover is slightly heavier than you'd expect. Keep that in mind if you're planning on installing it manually, without an extra set of hands.
Pros & Cons
Superb material and engineering quality
Rotational locking rails – extra security
Easily handles 400 pounds of weight
A bit heavier than the industry standard
Expert Recommendations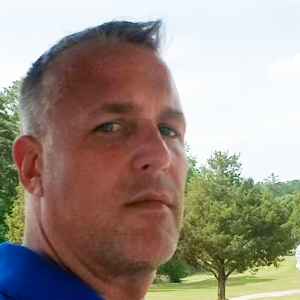 There's very little not to like about the BAK X2 bed cover. It can carry 400 lbs. of weight, features rotational rails for security, and is crafted from some of the best materials out there. It's a bit heavy, true, but that's nothing the average Titan driver won't be able to handle.
Buyer's Guide
What's the purpose of this guide? To make it easier for you to navigate local and online stores! Once you know how to find the right fit, pick between different styles/sizes, and learn your way around materials and build quality, you'll be able to make an educated choice. Don't worry: this will only take five minutes, and I'll explain everything in plain and simple English. Let's get to it!
Compatibility – Making Sure it fits
It's as simple as that: you need to be careful not to buy a tonneau cover that was built for a different truck. There are hundreds, if not thousands of different covers out there! And, the only way to ensure compatibility is to check the specifications. There, you'll find all the necessary information on the model, make, year, and bed. These are the most important factors that define whether your Nissan Titan will be a direct fit, or not.
Plus, it would be best if the installation process was automated. True, you'll still have to lay the cover over and secure all the clamps and rails. But, many brands sell their products pre-assembled, which makes the installation process a lot easier. And one more thing: if the official specs claim some drilling is involved, I'd recommend skipping this brand, as that can cause you a big headache.
Ease of Use + Bed Access
Ok, so, the bed cover is compatible with your truck, and you installed it hassle-free. How easy is it to use the cover, though? Does it require two hands to operate, or maybe you can open and close it with one single hand? And what about bed access – can you reach to the furthest corner, or not? While some covers are very secure and take little effort to install, they don't provide 100% bed access.
Material Quality + Hardware
The next step would be to check the overall quality of the cover. If it's a soft cover, look for vinyl – it's the industry standard right now. Heavy-duty vinyl is tear- and wear-resistant and won't let rain or dirt ruin your cargo. With hard covers, aluminum plates are the best bet for any truck. They are usually wrapped in vinyl but do most of the heavy lifting. Speaking of that, hard folding covers will be able to carry extra weight (up to 500 pounds), which is a big pro.
I just mentioned aluminum as the finest material for the cover. Well, guess what – it's also a prime choice for all the hardware (the rails, latches, and clamps). Stainless steel is the close second, but it's a bit cheaper and slightly less reliable. As for the sides, rubber seals have been the best solution for many years.
Protection against Elements
We use the term "natural elements" to describe the wind, rain, snow, dirt, dust, and more. This is the #1 job of any tonneau cover: to keep all these hazards away from the bed and the goods. Some covers are strong against UV rays (the sun). Others handle temperature extremes. And then you have engineers that focus on water/humidity resistance. Ideally, the cover should be protected against all of that.
This is usually specified as weather-proof, or weather-tight. However, that's not a universal rule, and you should still check the specifications more thoroughly to make sure you will, indeed, get 360-degree protection. Oh, and don't forget about the thieves! As we learned earlier, the bed needs to be secured not only against the weather but also hijackers.
Why do I Need a Tonneau Cover?
Are you worried that your cargo will be ruined by weather elements? Do you constantly feel like someone's about to steal your stuff while you're away? If the answer is "yes" to both questions, then you definitely need a bed cover. Good news: you won't have to spend a fortune on a brand-new tonneau cover. For example, soft covers are available for $150-250. They don't require any pro skills to install (takes about 30-40 minutes at a slow pace).
Plus, soft rolling/folding covers are very easy to operate, which is also a big plus. For most Titan drivers, this is more than enough. A soft cover crafted from heavy-duty, 24-oz. marine-grade vinyl will be able to protect your goods from rain, snow, dirt, and dust. If you're lucky, resistance to UV rays (the sun) will also be a part of the deal. Maintenance won't take much effort either: you can keep a cover in great shape by cleaning it once in a while with rags or a hose.
So, should you consider buying a hard cover instead, or not? That brings us back to the main question – why do you need a cover in the first place? The Titan is a very capable truck, commonly used in industrial and construction work. If you're involved in that and carry cargo as part of your business, then you might want to choose hard covers over soft ones. And, go with the folding design.
First of all, it will be even more effective against natural elements. Secondly, hard "folders" keep thieves at bay, which is very important if you transport expensive tools, equipment, and materials. Last, but not least, the most advanced hard folding tonneau covers can carry extra weight. That's right: you can just put all the cargo that you couldn't fit in the bed area on top of the cover.
I would recommend investing in bed/bar rails, though. They'll help you to properly secure the cargo. So, there you have it. Bed covers are incredibly resistant against rain and dirt. On top of that, they safeguard the goods from other elements and low-lives. For the average Nissan driver, a tonneau cover means weather protection. For the pros, it's security against thieves and extra cargo capacity.
How Much Does a Tonneau Cover Improve Gas Mileage?
Fuel efficiency is usually not the first thing that folks think about when choosing a new bed cover. Weather protection, security, durability, and pricing – that's what most of us check. A boost in the MPG (miles per gallon) ratio is more of a bonus. But get this: with the best aftermarket tonneau covers, you can improve fuel economy by 1-2MPG.
And, before you make a disappointed comment, keep in mind that two miles per gallon (or a 10-12% boost) will save you up +/- 15$ a month, with a total yearly saving of 200 bucks. So, while you won't be able to "squeeze" an extra 3-5MPG from a bed cover like you would from a brand-new air intake + exhaust system, the gains will still be considerable. The big question here is – how do you know whether the cover is fuel-efficient, or not?
Look for that in the specifications. The boost is achieved through an aerodynamic or, as the engineers like to say, low-profile design. By smoothing out the edges, we get reduced resistance to air. The higher an object's resistance, the slower it will be. Or, in the case of a Titan truck, the engine will have to work harder to "push through" the layers of air. As a result, the motor will burn more fuel.
Some drivers believe that a cover will put extra pressure on the powertrain and slow down the vehicle, but it's the other way around. Now, manufacturers always consider aerodynamics, of course. You can see that in the front bumper, cabin, wheels, and overall design. So, the bed is pretty much the only area where we can make an improvement by putting a polished, one-with-the-truck tonneau cover on it.
The cover type doesn't play a key role in aerodynamics. It can be a soft/hard rolling/folding, or even a retractable design. As long as it's a tight fit with the bed and doesn't have any extras (like a set or rail bars), there's nothing to worry about. Even if you carry bulky cargo and keep the cover half-opened, that will still be better than driving without one.
How to Wash a Tonneau Cover?
There's nothing hard about this! Unlike a soft top, a set of seat covers, or, say, a fancy boat's deck, you won't need any expensive formulas/solutions to wash a bed cover. As long as you've got a bucket full of water, some cheap soap, and a garden hose, you'll be able to keep the tonneau cover nice and clean. Oh, and don't forget about a microfiber scrub, brush, or towel. So, here's how you do it:
Park the Titan on a smooth, even surface. This can be your garage, but I would recommend the outside. As long as you can approach the cover from the back and the sides, you're good.

Start by cleaning the cover from all the dirt and grime. A garden hose will be perfect for this. But, make sure the water flow isn't too strong.
Next, mix soap with water (50/50) and dip the scrub or brush into it. A quick note: the water should be warm or lukewarm. Don't use cold water for washing a bed cover, especially if it's made of vinyl.

The key here is to not rush yourself. Take some time and go over the most stubborn stains a couple of times until you get rid of them.

Everything's looking good? Great, grab the hose again, rinse the cover, and just let it dry. Don't leave it out in the open, though, where the UV rays can damage the cover. Park it in shade (or in the garage).
That's pretty much it for the washing part. If you want the cover to serve you for a long time, consider adding a protectant layer. These products are available for cheap ($10-15) but do a great job of protecting both soft and hard covers. This is important: don't use the washing chemicals (like a detergent or bleach) that they sell at hardware stores! These can damage both the fabric and the aluminum slats/panels.
Look for a product that was specifically formulated for bed covers. Again, these aren't very expensive or hard to find. Besides, some of the products are three in one: cleaner, conditioner, and protectant. If that's the case, it would be best to use them right after or even instead of the water + soap mixture.
Conclusion
Summing up, I want to stress once again how important it is to find the right tonneau cover for your vehicle. The Titan can handle pretty much anything the road has to offer; however, without solid bed protection, you won't be able to do much off-roading. The same is true for camping. So, you have two options here: #1, go ahead and pick one of the five covers from today's list.
That way, you can hit the road tomorrow. Or, take some time and familiarize yourself with the Buyer's Guide. That way, it will be much easier to make the right choice when you're on your own, without any guides or pre-picked covers. And if you still have some questions left, don't hesitate to reach out. I'll do my best to hit you back ASAP!