Ford's Powerstroke engine is all about performance. It was specifically designed for the company's line-up of heavy-duty trucks and SUVs. This 6.4-lit V8 motor is pretty strong and reliable both for off-roading and towing. And the fastest (and easiest) way to maximize its efficiency is to invest in the best tuner for 6.4 Powerstroke. All it's gonna take is to connect the device to your vehicle's computer, launch diagnostics, and go from there.
A decent-quality tuner is capable of improving the MPG (miles per gallon) ratio and boosting acceleration. You might even get lucky and see a gain in HP/torque (don't expect anything too big, though). The following list includes my top picks for today – five programmers that fit the Powerstroke engine perfectly and won't be hard to use for the average driver.
1. Edge Products – Best Diesel Tuner for 6.4 Powerstroke
It's safe to say that the sleek, high-definition touchscreen is this programmer's biggest selling point. It is quite handy and looks good in any environment. Navigation is easy and fast – everything is straightforward, and the UI takes very little time to respond. Plus, it is highly customizable: you can choose between different colors, change the backgrounds, and more. The multiple screen system, in turn, is very informative and useful.
As for the list of available features, it is pretty big. You can use the Edge Products tuner to run diagnostics, recalibrate different settings (like the speedometer, for example), and boost performance. On the downside, the firmware isn't particularly stable. It tends to "act up" and negatively affect your vehicle's computer system. This doesn't happen all the time, of course, but it's still an issue.
Product Rating
Performance Increase
5 / 5
Pros & Cons
Fast, high-quality touchscreen
Easy to customize to fit your style
Includes a long list of features
Not the most reliable firmware
Expert Recommendations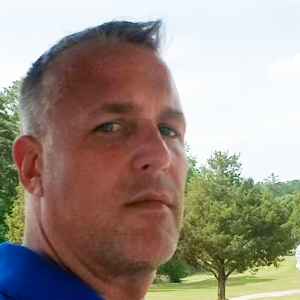 The high-resolution, slim touchscreen, multi-gauge display layout, and effortless customization turn this turner into a must-have. The feature set is decent as well. Sadly, the firmware is far from being perfect and needs a lot of work. It's intuitive and user-friendly, but doesn't always work the way it should.
2. Bully Dog – Best 6.4 Powerstroke Tuner for EGR Delete
If you're a big fan of all-in-one types of packages, you'll most likely find Bully Dog to be right up your alley. With this product, you'll get not only a decent-quality tuner but also a long list of bonuses. Those include a windshield mount, an SD card (and a card reader), a fuse spade, and lots of cables. The tuner is lightweight and compact, by the way.
Add a handy day-night switch that makes it easier to check the screen 24/7, and you'll get a worthy investment for the 6.4-lit Powerstroke V8. The sad part is – the installation process isn't as smooth as I hoped it would be. While it isn't very hard, it does require you to follow the instructions step by step. Otherwise, the device won't work properly and will cause a lot of headaches.
Product Rating
Performance Increase
5 / 5
Pros & Cons
Day-night mode for ease of use
Lightweight and compact design
Comes packed with extra stuff
Installation can be tricky
Expert Recommendations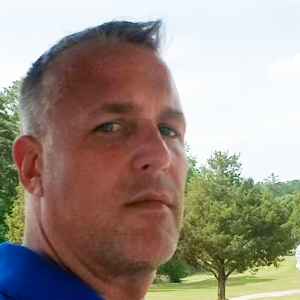 Packed with a generous list of extras, lightweight, and highly mobile – that's the Bully Dog programmer in short for you. It comes with a solid list of features and functions and is easy to use both during the day and the night. The installation process requires a lot of attention and dedication, though.
3. DiabloSport – Best Tuner for a Powerstroke 6.4
Next on the list, we have a low-budget tuner for drivers that are a bit limited in funds. While it's not twice as cheap, the difference in the price is still significant, compared to the rivals. And, despite the affordable price-tag, this tuner is incredibly durable and long-lasting. The housing is crafted from reliable materials, and the device won't break when you accidentally drop it. The company ships it in a secure box for even more protection.
However, you shouldn't expect any big gains from this programmer. I'm talking about HP, torque, and acceleration, of course. Fuel efficiency will improve, but only slightly. This tuner is more intended for running diagnostics, troubleshooting, and optimizing the powertrain. Is that exactly what you're in the market for? Then don't hesitate to put DiabloSport on your list of must-haves. It does, indeed, carry excellent value.
Product Rating
Performance Increase
4.9 / 5
Pros & Cons
Durable, reliable, and hard to crack/break
Available at a very reasonable price
Ships in a premium box
No particular gains in HP and torque
Expert Recommendations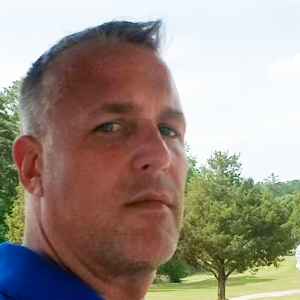 Instead of appealing to professional drivers looking for premium accessories, DiabloSport aims at the regular drivers with this tuner. It comes at an affordable price, can take a beating thanks to sturdy construction, and has a solid set of built-in features. But, it has very little impact on performance in terms of gains.
4. SCT Performance – Best Tuner for 2009 6.4 Powerstroke with EGR Delete
Owners of Powerstroke-run trucks and SUVs looking for a ready-steady type of tuner will appreciate SCT's offer. The reason – this device includes a lot of pre-set tunes that were specifically designed to boost performance. On top of that, you can download and save up to 20 custom tunes and "summon" them whenever you need. Thanks to advanced Wi-Fi support, that won't be a problem even for a novice.
It's also important to mention that the SCT Performance programmer fits a wide range of Ford nameplates. So, don't worry about any compatibility issues. As for the cons, the user interface leaves a lot to be desired. Navigation isn't at all user-friendly, and you might get lost in all the menus and functions. Yes, you'll make sense of it all eventually, but there's a learning curve to it.
Product Rating
Performance Increase
4.8 / 5
Pros & Cons
Includes pre-set tunes for boosting performance
Cloud tuning (through Wi-Fi); saves up to 20 user tunes
Compatible with a long list of Ford trucks and SUVs
Navigation could've been easier
Expert Recommendations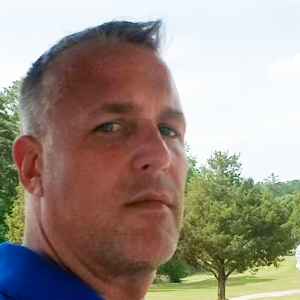 My biggest complaint about this otherwise excellent tuner is the overcomplicated UI. On the bright side, it includes pre-set tunes, can work with custom tunes (downloaded via Wi-Fi), and fits a wide range of vehicles (including Ford trucks/SUVs). If that sounds like a good deal to you, go ahead and claim it.
5. SCT – Best Compact Tuner for Powerstroke 6.4
Here, we have another capable programmer by SCT. It's a compact device, one that will fit in your pocket and can be carried around on a long trip. Its biggest pro is the considerable amount of diagnostic tools. It's mostly used to run a series of tests to evaluate the engine's performance and make sure it's running smoothly. Adding to that, you'll get a real boost in fuel efficiency (MPG) and throttle response.
Faster acceleration, in combination with improved mileage, makes this tuner a worthy investment. Too bad the screen is a bit smaller than I'd like it to be. But, that's compensated by the fast restoration option. You can use it to go back to the stock settings and start over in case something goes wrong. Summing up, SCT has another leading programmer on its hands with 7215.
You can also look at the another version of the product on walmart
Product Rating
Performance Increase
4.8 / 5
Pros & Cons
Lots of diagnostics tools for keeping tabs on the engine
Maximizes fuel efficiency and acceleration
Fast restoration (back to factory settings)
The screen is rather small
Expert Recommendations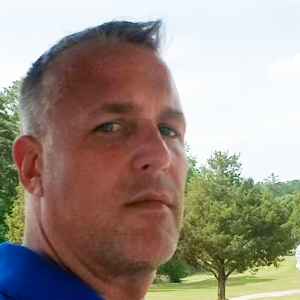 Folks that think of a tuner as a device that runs diagnostics might want to pay extra attention to this product. It's quite good at testing the engine and can also boost performance, resulting in better fuel efficiency and acceleration. The display is a bit too small, unfortunately, and might be a bit confusing and disappointing at first.
Best Tuner for 6.4 Powerstroke
Product
Product Information
View on Amazon

Editor's Choice

1) Edge 84130 Insight Monitor

Best Features:
– Features a slim, HD swipe screen
– Customizable: easy to set to your liking
– Lots of tools and functions at your disposal
5-Inch Color Swipe Screen

2) Bully Dog 40420 Diesel Tuner

Best Features:
– Day-night mode switch included
– Compact size – easy to fit in the vehicle
– A generous package with lots of extras
Color Touch Screen

3) DiabloSport 8145 inTune

Best Features:
– Boasts a sturdy and durable body
– Slightly cheaper than the market average
– Arrives in a stylish and protective box
Touch Screen

4) SCT Performance 40490 Tuner and Monitor

Best Features:
– Built-in tunes for boosting HP and torque
– Cloud tuning; stores up to 20 user tunes
– Works with a wide range of Ford cars
Large Backlit LCD Screen

5) SCT Performance Tuner 7215

Best Features:
– One of the best tuners for running diagnostics
– Improves mileage and throttle response
– Easy to go back to stock settings
Wide backlit LCD display
Conclusion
Who doesn't want to get better fuel efficiency, throttle response, and more HP without investing in a brand-new engine, right? That's very well possible with a premium-quality aftermarket tuner. These devices aren't at all complicated: they usually come with instructions and do most of the "heavy lifting" on their own, without the user's involvement. Today, we checked out five best-selling and trustworthy tuners from different brands.
Some boast a wide range of features, while others have an intuitive, friendly user interface. And then there are programmers with a focus on performance and diagnostic tools. Don't rush it: take some time to familiarize yourself with each engine management system before committing. If you're on a tight budget, go with DiabloSport. Rich drivers, in turn, might want to purchase the most capable tuner by Bully Dog.