Let's face it: you never know when your engine is going to give up on you. And if it happens in the middle of nowhere, you'll be pretty much stuck. So, what can you do in a situation like that? Hope for someone to drive through the same path as you? Or maybe call a tow truck that might take forever to arrive? What about a jump starter – could it be the best solution?
It actually is! The Best Jump Starter for Diesel is easy to use, doesn't weigh a ton, and is available at a reasonable price. And you won't have to go through numerous offers from different brands before landing a sweet deal. I did all the heavy lifting for you and am very happy to share my top-five jump starters with you!
1. NOCO Boost Plus – Best Jump Starter for Diesel Engine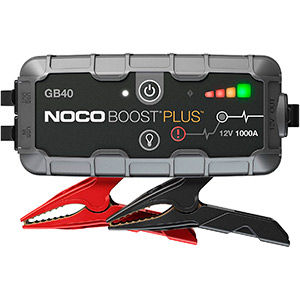 We begin the list with a can't-go-wrong-with type of a device. NOCO had one goal: to make a competitive starter and they did just that. The biggest pro is the impressive recharge time: it takes only three hours to reach full power. The second noteworthy feature is the mighty flashlight. It can be switched between seven modes like SOS, strobe lights, and more. I also want to mention the reverse polarity protection and spark-proof design.
You won't have to worry about damaging your car or whatever else you're planning on charging. With a 1000-amp-strong lithium battery, up to 20 jump-starts on one charge, and compact size, this unit a safe bet. It features a waterproof enclosure, too, and is protected against scratching. There's only one USB port, though. I'd like to see at least one extra port, but that's a rather minor con if anything else.
Pros & Cons
Takes very little time to reach a full charge
Powerful flashlight with seven different modes
Premium-grade reverse polarity protection
Expert Recommendations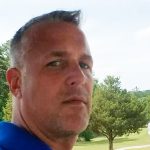 Despite the above-average weight and the slightly steep price, Truck's jump starter will be a worthy investment. It boasts market-leading peak/cranking power, packs really long cables, and is available in different editions. If that seems like a good deal, you won't be disappointed by the performance.
2. Truck PAC ES6000 – Best Jump Starter for Diesel Truck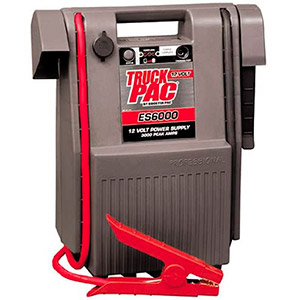 In contrast to the previous unit, this is an "old-school" starter and has a lot more power to offer. With 3000 peak and 800 cranking amps, it can easily power up whatever you throw its way. And, since the package arrives with a set of pretty long cables (up to 54 inches), you won't have any problems with bringing any battery back to life, no matter how far it is. Truck PAC offers four different variations of the same device, by the way.
They mostly differ in terms of the power; so, if you need more (or less) of it, don't hesitate to check out the other options. Overall, this is an excellent jump starter. The only downside – it weighs ~40 pounds and won't be very easy to carry around. Furthermore, it's not particularly cheap, which can be a big con for many users. Nevertheless, you'll have a bargain with this starter, as it's reliable and pretty strong.
Pros & Cons
Super-long cables for extended usability
Above-average peak and cranking amp power
Four different variations to choose from
Weighs 39 pounds – not very mobile
Expert Recommendations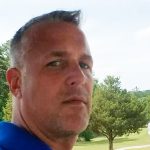 Despite the above-average weight and the slightly steep price, Truck's jump starter will be a worthy investment. It boasts market-leading peak/cranking power, packs really long cables, and is available in different editions. If that seems like a good deal, you won't be disappointed by the performance.
3. TACKLIFE T8 – Best Lithium Jump Starter for Diesel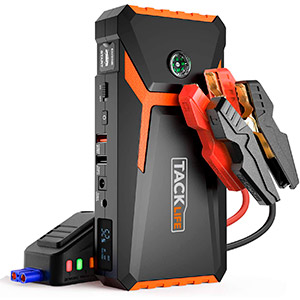 If you're looking for a decent jump starter that doesn't "die away" after a couple of charges, TACKLIFE might have a good offer with this one. On a single charge, it can power your battery up to 30 times – that's pretty impressive. On top of that, the company backs it up with a standard two-year warranty. As for the extras, you'll get an LCD (very useful for checking the power level) and a compass. A flashlight is a part of the deal as well, of course.
In addition, the starter arrives in a protective EVA carrying case. There is one minor con, however, and it has to do with the instructions. Or, rather, a flaw in the design that isn't mentioned in the user guide. Here's the deal: to recharge this device, it needs to be in the "ON" mode. The instructions only claim you need it switched on only when it's powering up something. Other than that, this device exactly what the doc ordered.
Pros & Cons
A single charge can last for a very long time
A useful display and compass as a bonus
Includes a two-year warranty
The user guide isn't very helpful
Expert Recommendations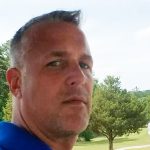 The T8 jump starter can "handle" up to 30 batteries on one single charge. Plus, it's got a nice-looking (and informative) LCD display, along with a flashlight + compass combo. TACKLIFE's two-year warranty is even more reason to consider it. Just make sure to switch it on when charging up!
4. Clore Automotive – Best Battery Jump Starter for Diesel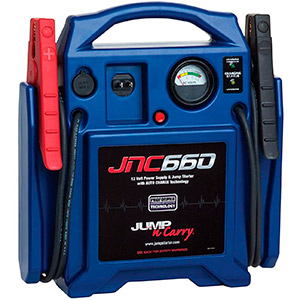 The next starter for diesel trucks on the list is a rather affordable device. Yes, it's available at a low price, but comes with a couple of trumps up its sleeve. First of all, the built-in battery is pretty powerful (1700 peak/425 cranking amps). Secondly, it can be easily removed and replaced, which is a rather rare thing among similar units. Add a durable, sturdy construction, and you'll see why Clore Automotive's starter is so popular.
All these pros come at a very serious con, however, and it's the reliability issues. Again, the build quality is well above average: it's the battery that tends to give up on you in the most unexpected situations. Even though it worked fine during my review, quality control issues were reported by dozens of customers. At the end of the day, it's actually quite reliable; there's a small possibility that you'll get a faulty unit, though.
Pros & Cons
Comes with a powerful, easily replaceable battery
Sturdy construction: durable and reliable
A low-budget purchase
Expert Recommendations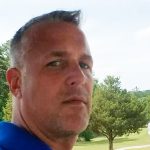 The minor troubles with quality control/reliability prevent me from calling the Clore starter a sure pick. On the other hand, it's very affordable, brick-strong (won't break if you drop it), and while the battery isn't very long-lasting, it is quite powerful. Plus, it can be replaced whenever you feel like it.
5. GOOLOO GP37 Portable Power Bank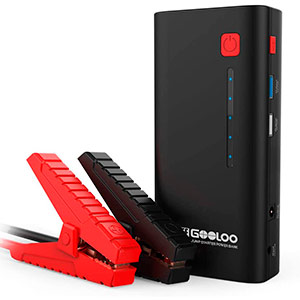 And what does GooLoo has to bring to the table? How does this manufacturer appeal to potential clients? The first thing that caught my attention was the trendy, bright design. The second thing was the incredibly lightweight and compact design. The whole thing weighs only 1.6 pounds, but operates like all the other jump starters. And let's not forget about the 8-level protection for the clamps.
They are safeguarded from high temperatures, short circuits, surge voltage, over-discharge, and more. This unit is not perfect, though, and has one tiny fault: it's very easy to turn the flashlight on when carrying the device around. If that doesn't seem like a big issue to you, GooLoo might be right up your alley.
You can also look at the another version of the product on walmart
Pros & Cons
Eye-catching, trendy design
Compact, lightweight, and highly mobile
Eight levels of clamps protection
The light switch is a bit faulty
Expert Recommendations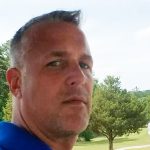 Eye-catching, compact, and incredibly lightweight – that's this portable jump starter in short for you. It features smart clamps protection, has a LED flashlight, two USBs, and more. The "torch" will light up very often, though, especially if you're not careful when carrying the starter in a bag or a pocket.
Buyer's Guide
Alright, that is it for my top picks for today. I'm more than confident that you'll find your perfect jump starter in the comparison table. If not, well, use this Buyer's Guide to make your pick. While this isn't the most complicated aftermarket device for your vehicle, there are still certain things that can make it or break it for the driver. Charge time/strength, starter durability, power, and extra features – those are just some of the key aspects. Read on to learn more!
Charge Time and Strength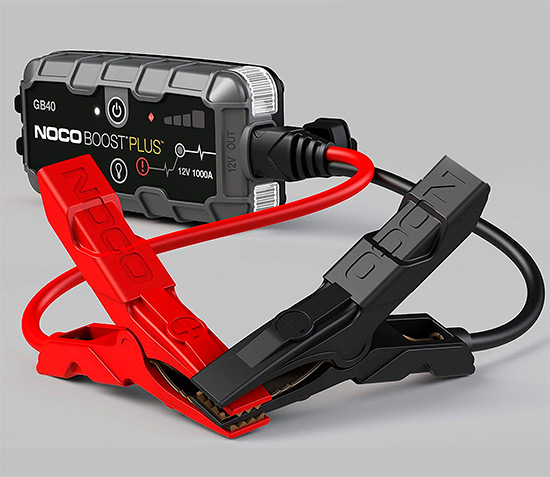 The first thing that I pay attention to is the recharge time – how long it takes the jump starter to reach a full charge. The best devices require as little as three hours to reach a full charge. The average recharging time is 4.5-5 hours, which is also pretty good. As for the strength, this term is used to describe how many charges you'll get before the jump starter runs out of power. Look for 20-30 charges – that should be more than enough for the average driver.
Every single device that you'll find in this review is portable and very easy to carry around. However, some of the least-advanced units take very long to start a dead battery. So, make sure to check this parameter as well. Trust me: you don't want to be "hanging out" in the middle of a busy highway, waiting for the battery to come back to life.
Weight and Durability
Some people look at the starter's design first, but that shouldn't be your #1 priority. What's more important is to check the weight in the specs. The bigger, more powerful devices can be as heavy as 40 pounds. The good news is – the market is also full of lightweight jump starters that are as light as 1-2 pounds, or even less. Durability comes next. No matter how careful you are, jump starters tend to fall to the ground.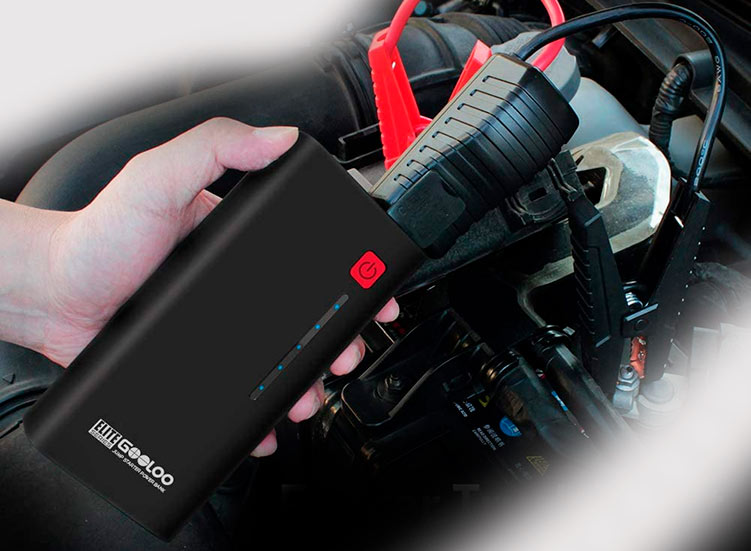 That's why you need to invest in a strong build/construction instead of good looks. And make sure the battery is reliable and doesn't fail you. My advice: look for the golden middle. I'm talking about a unit that will be equally strong, lightweight, and mobile. You can't have it all, of course, but with durability and mobility in mind, you will, most definitely, find the right pick.
Voltage and Power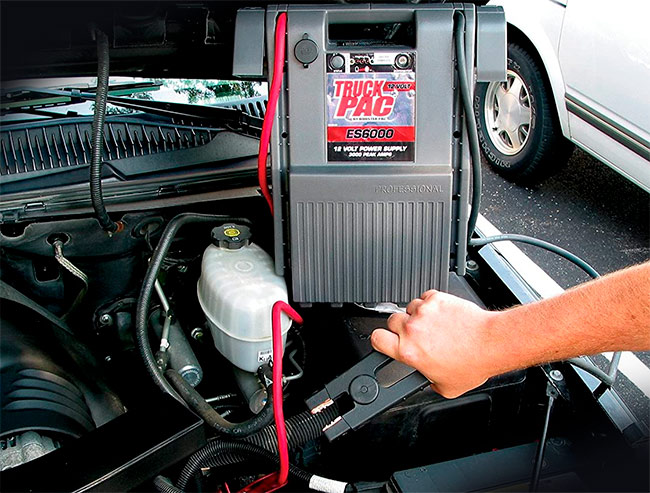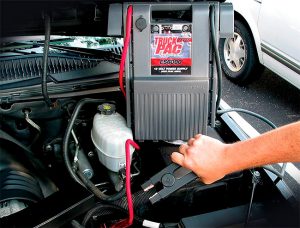 In many ways, these are the two most important parameters. Standard batteries operate in 12V, while heavy-duty units come in 24V. In most cases, 12 volts should be enough for any modern-day vehicle (even a big, demanding SUV or pickup truck). As for the power rating, it's measured in amps. A quick note: manufacturers always put the peak amps upfront, but the cranking amps value is what you should focus on.
This number will be three or more times lower than the peak; yet, it will be a clearer representation of what the jump starter is capable of.
Extras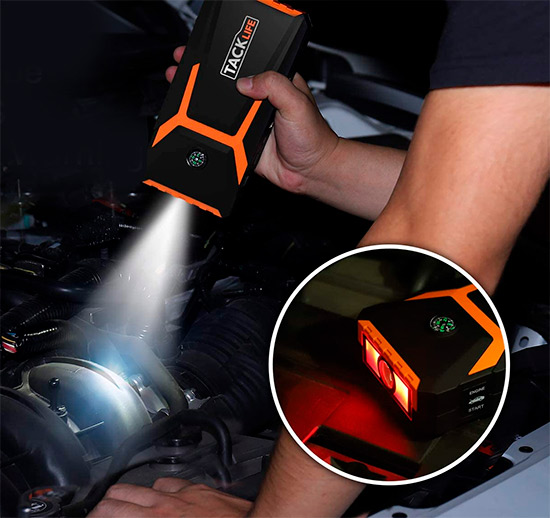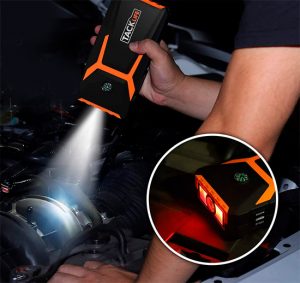 A flashlight is the most popular and useful extra. Cars don't break down only during the day, and a powerful source of light will always come in handy. Some jump starters have different flashlight modes for various tasks. An SOS signal, a compass, and a LED screen will make a starter an even more attractive purchase.
Also, I always check the cable length. Twelve inches are the industry average. Some units come with much-longer cables, though, like the Truck PAC ES6000 – you'll get 54 inches with this one! Last, but not least, it would be best to have reverse polarity protection as an extra layer of security when dealing with diesel engines.
FAQ
Should I go with a Bigger Starter, or a Smaller One?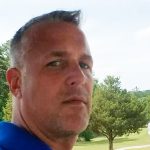 It's a common misconception that the bigger the jump starter, the more powerful it is. There are a lot of really powerful and efficient starters out there that can outperform much bigger ones. Plus, as I mentioned in the Buyer's Guide, smaller devices will be much easier to store somewhere in the glove box. Mobility, reliability, and a strong charge – that's what you should look for when choosing between various options.
What's the Difference between Gasoline and Diesel Starters?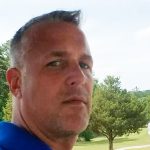 Here are the facts: diesel motors require a really strong charge to jump-start. Gas-powered engines, in contrast, can be powered up by a much weaker burst. That's the biggest and pretty much the only significant difference between them. By the way, if you're looking for a universal starter, it won't be hard to find. The market has plenty of just starters that are equally successful at charging gas- and diesel-powered engines.
How long will my New Jump Starter Last?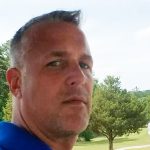 The average lifespan of a decent starter is five-six years. After that, you might want to consider buying a replacement. Of course, it all depends on how often you use it, how well you take care of it, and many other factors. But, again, five-six years is what you should keep in mind. Premium-quality starters are available for 200-300 US dollars, or even less if you can find a better deal at a local shop. So, don't hold on to your old charger and opt for a new one.
Best Jump Starter for Diesel
Product
Product Information
View on Amazon

Editor's Choice

1) NOCO Boost Plus GB40 Portable Lithium Car Battery

Best Features:
– Takes only three hours to charge
– Integrated 100-lumen flashlight with 7 modes
– Includes reverse polarity protection
Battery type: lithium
Amps (Peak): 1000
Weight: 2.4 pounds
Works With: Passenger Car, truck, bus

2) Truck PAC ES6000 Jump Starter

Best Features:
– Comes packed with extra-long cables
– Impressive peak power – handles most tasks
– Available in four different configurations
Battery type: AGM
Amps (Peak): 3000
Weight: 39.1 pounds
Works With: Car, truck, bus

3) TACKLIFE T8 Auto Battery Booster

Best Features:
– Up to 30 jump-starts on a single charge
– Features an LCD screen and a compass
– Backed by a two-year warranty
Battery type: lithium
Amps (Peak): 800
Weight: 1.21 pounds
Works With: ATV, UTV, Dirt Bike, Snowmobile, Adventure, Personal Watercraft

4) Clore Automotive Jump-N-Carry JNC660

Best Features:
– Maximum-density, replaceable battery
– Brick-strong construction: can take a beating
– Available at a rather affordable price
Battery type: lead-acid
Amps (Peak): 1,700
Weight: 18 pounds
Works With: Passenger Car, truck, bus

5) GOOLOO GP37 Portable Power Bank

Best Features:
– Excellent design: looks good in any environment
– Extremely lightweight and compact
– Advanced protection for the clamps
Battery type: lithium polymer
Amps (Peak): 1200
Weight: 1.16 pounds
Works With: Car, truck, ATV, UTV, Dirt Bike, Snowmobile, Adventure, Personal Watercraft
Conclusion
Portable jump starters have gone a long way in the last decade or so. These days, they are rather affordable, very easy to use, and highly reliable. Plus, the market is full of hundreds of different devices, each with its own bright sides and downsides. Today, I introduced you to my list of top-five jump starters for a modern driver. They're all universal, meaning you won't have any problems with connectivity or voltage issues.
Tacklife's T8 is incredibly lightweight, mobile, and has a strong charge. NOCO, in turn, takes very little time to charge and features brick-strong protection. With Truck PAC, you have a choice between four different configurations. The other two starters (by Clore Automotive and GooLoo) are worth your attention as well. So, go ahead, take your pick, and share it in the comments!