Without a doubt, Jeeps are some of the most customizable and modified nameplates to ever hit the road. There are dozens of upgrades available on the aftermarket, and they all claim to be the best bang for your buck. In this post, we'll check out the finest mods and accessories for your Jeep. I've been driving in the wilderness for as long as I can remember and know exactly what the average off-roader needs.
The focus won't be on any performance-oriented upgrades like a cold air intake, exhaust system, or even new tires. Instead, we'll go over seat covers, soft tops, floor mats, tube doors, and even some tech stuff. Yes, this list is all about safety and comfort. Alright, with that out of the way, let us dive right in and see what's what!
Seat Covers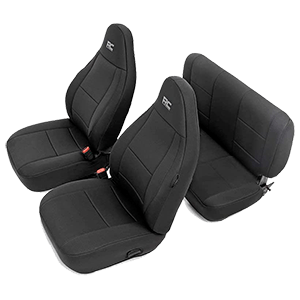 A proper set of seats isn't very cheap, let me tell you right now. And you can never be too careful with them, especially if you've got a couple of kids and pets traveling in the car with you (say, to a camping site). Thankfully, there's a solution to this: Seat Covers for Jeep. They don't cost a fortune, take very little time to put on the seats, and will make the interior look brand-new. You'll have to waste a lot of time, energy, and money on a set of aftermarket seats.
And for that reason, seat covers are a God-sent. When shopping for seat covers, I always make sure they meet all the OEM specifications. This way, the covers will fit snugly without any cutting or stretching. Plus, they should be waterproof, resistant to UV rays, scratches, and ensure a comfortable ride quality. And if the texture is non-sticky, that will be even more reason to make a purchase.
Floor Mats and Tube Doors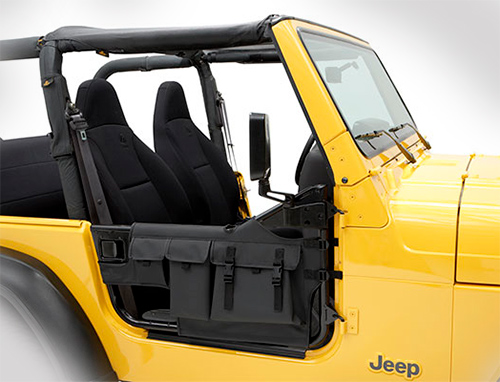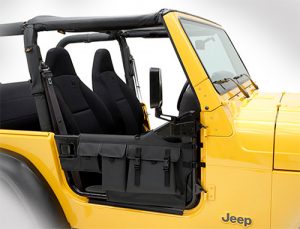 There's nothing fancy about floor mats, yet they're very important in keeping the Jeep nice and clean. With a set of mats, the interior will always look perfect. And it won't take much effort to clean the mats: even if you don't have a hose, it still won't be a problem. Obviously, floor mats should be protected against most weather elements, including water, slush, dust, and everything else in between. I recommend TPE mats, as they're incredibly elastic and don't slip.
As for tube doors, they're any off-roader's dream. When driving into the sunset, you want to get rid of the factory doors to feel the wind in your face. Well, you'll get exactly that with tube doors. On one hand, they still protect the driver and the passengers during a swift ride. At the same time, they extend the view and let you enjoy the road. With tube doors, material quality (steel or aluminum) should be your #1 priority. Also, check if they come with side mirrors or not.
Soft Tops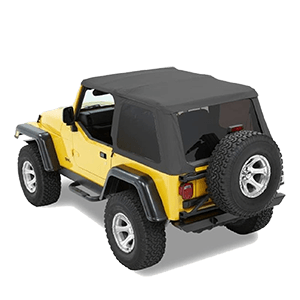 Most Jeep vehicles are convertibles, and while that is great news, you won't feel the same way when it starts to rain. To protect yourself and your steel friend from Mother Nature, consider investing in a Soft Top for Jeep. In contrast to hard tops, soft ones are cheaper and easier to install. So, what you should look for in a soft top? First of all, it should be 100% leak-free.
If it's not, well, you'll end up with a wet interior – that can lead to ruined seats and electronics. Secondly, keep your eye on the price-tag: a decent soft top shouldn't cost you more than 200-250 dollars. And what about the material quality, you might ask? Sailcloth fabric is considered the best option for this. Denim and thick, premium twill fabric will also do.
A CB Radio and an Antenna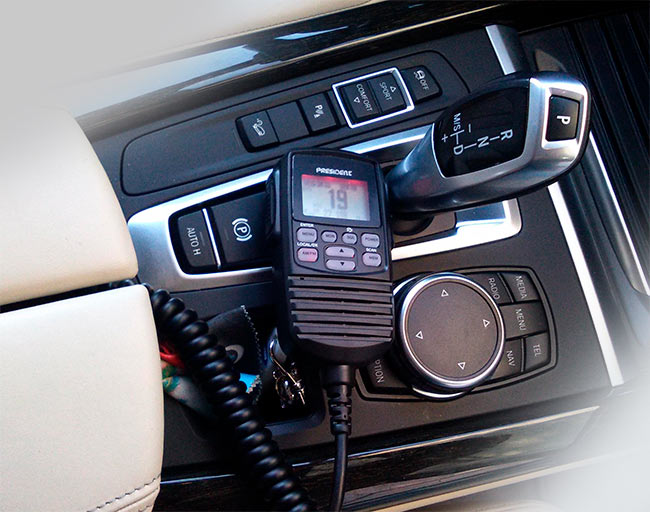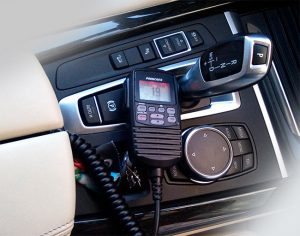 Moving on from covers, mats, doors, and tops, let's talk about CB radios really quick. In contrast to the traditional radio units, these are specifically designed to help the driver get in contact with the emergency services. On top of that, they can be used to communicate with fellow off-roaders and ask for their aid, if need be. Look for a radio with a high-resolution LED, big, easy-to-reach controls, and a customizable interface.
The most advanced devices also have a quick switch to the emergency channel (it's usually the 9th channel) and real-time weather-related alerts. As for the CB antenna, it strengthens the signal, covering a much wider range. When stranded in the middle of nowhere, a CB radio with a proper antenna will be the best investment ever. Ideally, the antenna should be durable, crafted from heavy-duty coil, and come with a magnet mount for easy installation.